Twitch is a great way to "try" a game out before you buy it. Rather than just reading a written review, players can watch others on Twitch and YouTube play the game, and see what it looks like before making a decision.
In that way, streamers have now become shop windows for games. But in many cases they see none of the revenue from sales to their viewers.
That will change very soon, as Twitch is adding game purchase links to broadcaster pages to allow viewers to purchase the game they are watching without having to leave the channel.
Streamers will earn profits from games bought on their channels, while developers get an extra level of marketing. When the service launches dozens of games will be available, from publishers like Ubisoft, Telltale Games, and Hi-Rez Studios.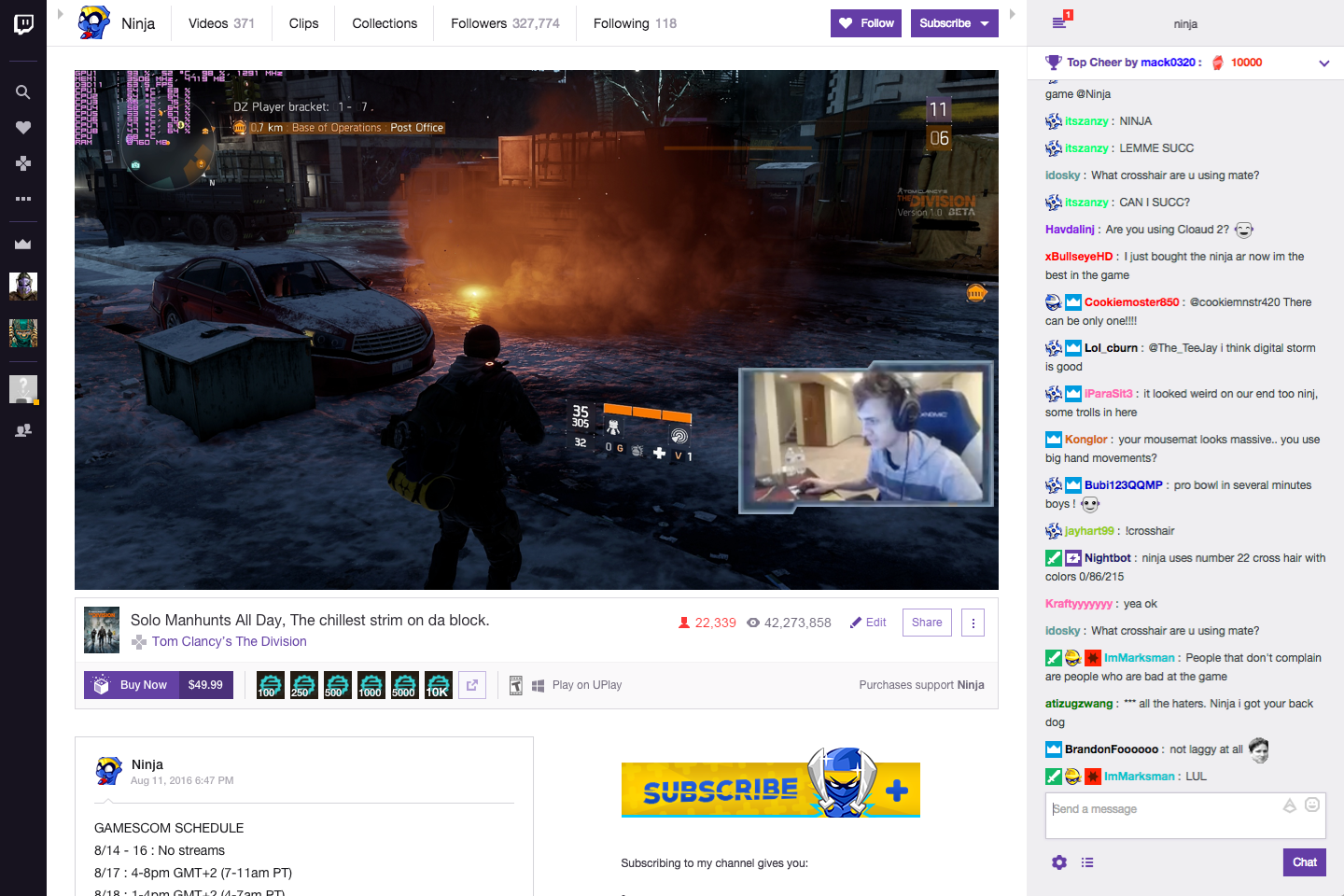 "The Twitch community is a key part of everything we do, from getting the word out about a game we're launching to maintaining an ongoing dialog with our fans," Telltale Games' Steve Allison said in a statement. "By allowing viewers to help support their favorite streamer just by buying a game on Twitch, we're about to help strengthen the community that has done so much for us."
Developers will earn 70 percent of the sale revenue, while partnered Twitch streamers will earn five percent of sales sparked by their Twitch channels. Twitch's release announcing the feature did not specify where the other 25 percent would go, or if Twitch themselves would take a cut.
Twitch viewers who buys games off Twitch will be rewarded too. Twitch Crates, which are filled with randomized Twitch items like emotes, chat badges, and Bits, will be handed out after purchase.
English language versions of games will be the first to arrive in spring 2017, with localized versions coming later in the year.