With only two days left on the calendar, another big sports club has jumped on the esports bandwagon.
Panathinaikos Athletic Club launched a dedicated esports division earlier today. The Athens-based athletic club boasts teams and players in a number of sports, but is perhaps most famous for its soccer club, which is one of Greece's oldest and one most successful.
The club did not specify which game it would be involved in, however, and did not announce any players. Its press release describes games like League of Legends, Counter-Strike, Dota 2, StarCraft, FIFA, and NBA2K as universally popular games, but doesn't say anything else.
The club's announcement also caught the attention of a fellow-countryman and famous esports face. Konstantinos "FORG1VEN" Tzortziou, former AD carry for H2K Gaming and currently free agent, tweeted about the club's entry into esports and wished them good luck. FORG1VEN also stated that he is not affiliated with the club in any way at the moment.
Panathinaikos F.C. has never dropped from the first division of Greek soccer. The club found some international success as the only Greek team to reach the UEFA Champions League (then European Cup) in 1971 and has reached the Champions League quarter-finals twice. Panathinaikos is considered to be the second-most popular, behind its sporting nemesis from Olympiacos F.C. by a very small margin. The long-standing rivalry between the two teams is always the most anticipated clash in Greek soccer.
If Panathinaikos sticks to the same scheme that most European athletic clubs have followed, it will announce one or more players in sports games like FIFA soon. The mention of top tier esports titles like League, Dota 2, and Counter-Strike is a promising sign, though. And who knows? Maybe FORG1VEN will really consider joining the club. A photoshop of him in a Panathinaikos jersey is already making the rounds.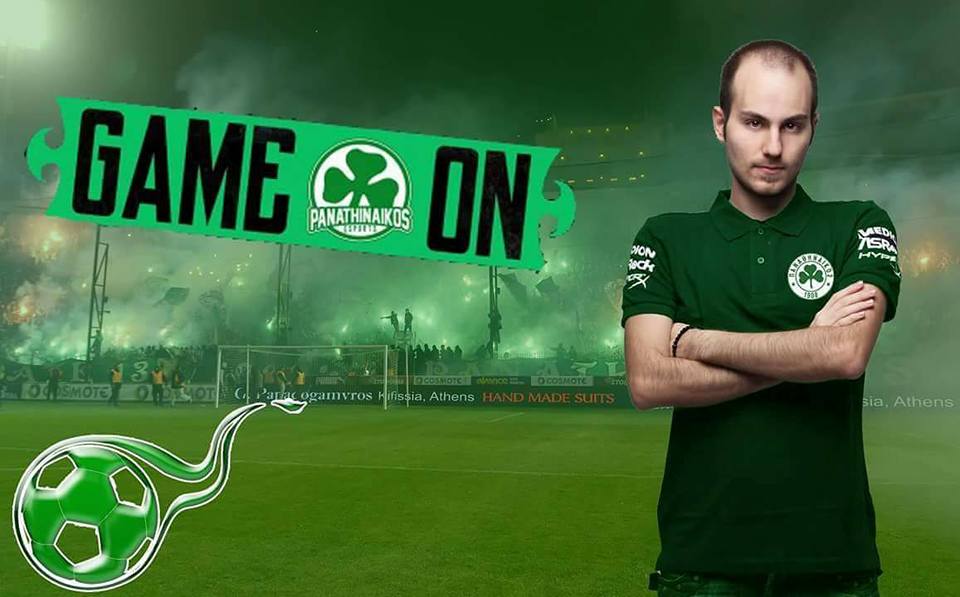 Correction Dec. 29 12:05pm CT: An earlier version of this article incorrectly claimed that Panathinaikos had won the 1971 Champions League. The team reached the final, but lost to AFC Ajax. Also, Panathinaikos Athletic Club is the parent organization of Panathinaikos F.C.