For Echo Fox, TwitchCon 2016 was a test—a very important one. The H1Z1 Invitational at the streaming giant's annual convention was the final stage of a long process it hopes to use to shake up its esports recruiting process.
It paid off. For months Echo Fox scoured the Twin Galaxies leaderboard to help find exceptional H1Z1 players for its new roster. Twin Galaxies, acquired by Echo Fox CEO Jace Hall last year, is a site that tracks video game world records and great plays. That new roster was then to compete in the H1Z1 Invitational, a test of sorts to see if the recruiting process worked. And it did. Echo Fox's Czech player Radek Pozler took first in the tournament's first match, earning more than $40,000 in prize money. Clement "JerkChicken" Graham took fourth place for Echo Fox, earning more than $13,000, in match one as well. Not bad for Echo Fox's first move into H1Z1.
Its success convinced the organization the Twin Galaxies model of recruiting actually worked. Now Echo Fox has a whole new way to scout potential players.
"There's a certain amount of vindication that exists because of the process we used to pull our team together," Hall told Dot Esports. "You can, like the movie Moneyball, statistically build a team, draft, and then have results." Those results aren't limited just to H1Z1, either. "I think we're on to something that could potentially change not only H1Z1, but everything," Hall added. After all, it gave Echo Fox its first official win—its first championship.
"It's nice to actually hold the trophy," Echo Fox owner Rick Fox added.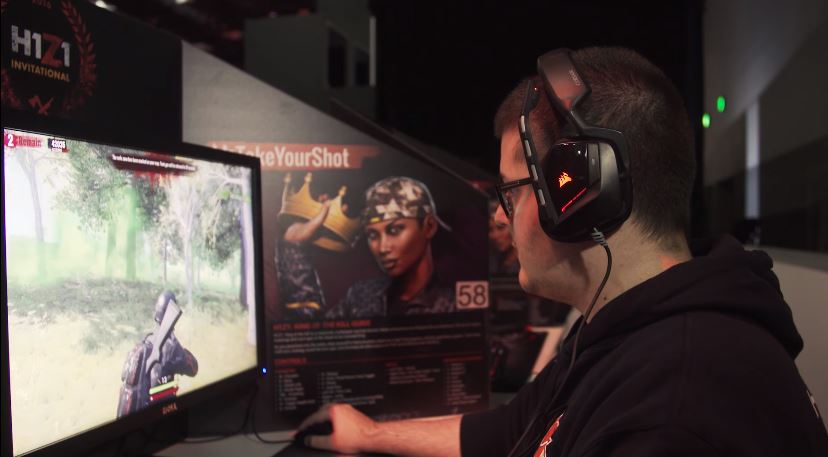 Using the organization's unconventional Twin Galaxies model, Echo Fox expects to win more. The process operates similarly to the NFL's scouting combine, where player skill is determined by testing measurable skills, like the 40 yard dash and bench press exercises. Because these are video games, Twin Galaxies doesn't measure player's physical prowess, but instead tracks statistics of player scores. Though it won't guarantee a team that actually works together, it does ensure a minimum skill criteria for each player, Hall said.
"That's a big difference than a group of friends that happen to find each other, they get 'good,' and then they play in some tournament and they beat other groups of friends that found each other," he said. "That's the equivalent of a group of friends finding each other and playing football and then they beat the other group."
It's just not an accurate way to measure skill. But analyzing statistics is—and Echo Fox expects the process to work outside of H1Z1. Previously, scouting for Echo Fox meant picking and choosing from the best of the best (who has the most followers) on a streaming service like Twitch. Word of mouth, too, only went so far. Scientific analysis changes this.
"Now that we've discovered some science, there's a whole bunch of thinking now that can take place because if you're not a personality with a big Twitch following, how do we find you?" Hall said. "I think we've started a little shift in esports."
Echo Fox hasn't announced exactly what games they'll use the Twin Galaxies model of scouting for in the future, just that it definitely will use it. "In other cases, we may acquire a team that we think is good and then create a combine around the game itself and start to take in applications and start drafting," Hall said. "Then [we'll] reshape the team over time on the basis of what we see coming in there."
Since TwitchCon 2016, Echo Fox has expanded into new titles, like Gears of War, but more investment is on the horizon. Picking up a fifth and final H1Z1 player is part of that plan. "Technically, we almost have a five-man H1Z1 team," Hall said. "H1Z1 has fives built into it, there's team play."
The survival massively multiplayer game has competitive modes for individual players, groups of two, and teams of five. With four on the Echo Fox H1Z1 team so far, a fifth is inevitable, Hall said. But right now, there just aren't many major tournaments for the game, but that could change. H1Z1 developer Daybreak has plans for more, though it hasn't specified what.
Fox's traditional sports influence is apparent when considering the way he and Hall are looking to scout players for their esports organization. It worked for Echo Fox in the H1Z1 Invitational. Will it work in other titles? If it can, it could esports recruiting forever.
Image source: Daybreak Games | Additional reporting by Saira Mueller