Day one of the Twitch Rivals Apex Legends Challenge was a huge success. The game's first tournament in history drove in hundreds of thousands of spectators, and, just eight days after its release, single-handedly beat Fortnite's single-day viewership record on Twitch

That part of the tournament concluded on Feb. 12. But there's plenty more action to come. The second half begins today, Feb. 19.

Twitch Rivals boasts a $200,000 prize pool with 48 of the biggest names on the streaming platform. The tournament is split between two regions, North America and Europe, and each squad will compete to earn the most points. Five points are awarded for a match victory and one point is granted for each kill
On Feb. 12, on the European side of the tournament, team les MANE were the resounding victors, beating Sebastian "Forsen" Fors' team to the punch. The winning players were Corentin "Gotaga" Houssein, Mickaël "Mickalow" Maurin, and Maxime "Robi00362" Dambrine, all relatively unknown streamers in the community.

On the North American side of the tournament, meanwhile, Kings Canyon took home the victory. They secured 420 points, just one more than their second-place rivals. The team included former CS:GO pro Coby "dizzy" Meadows and streaming personalities Richard "KingRichard" Nelson and Tyler "Ninja" Blevins.

Here's what you need to know about the second half of the event.
Score
NA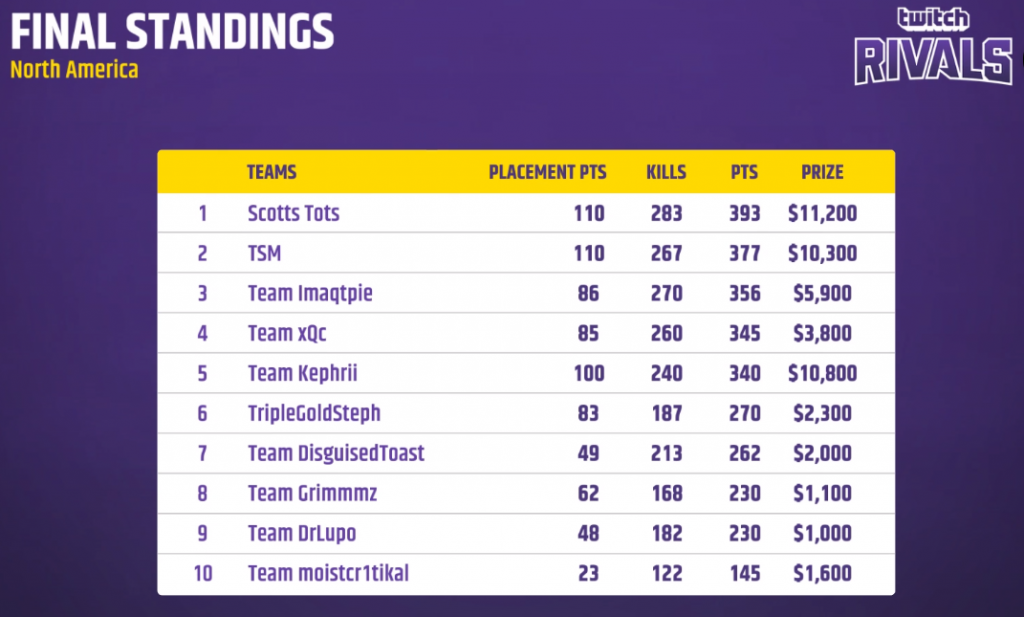 EU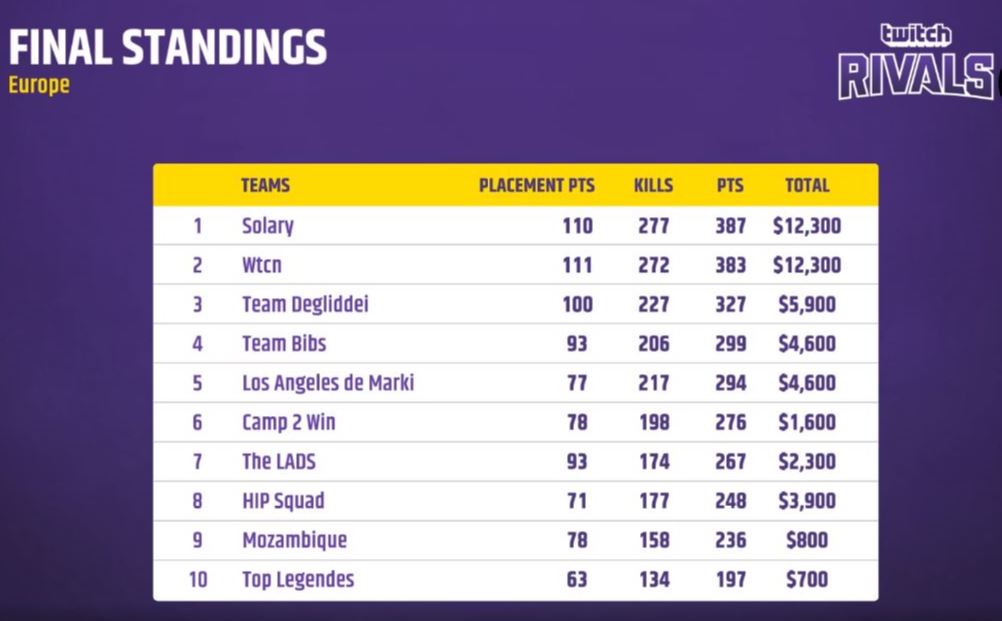 Teams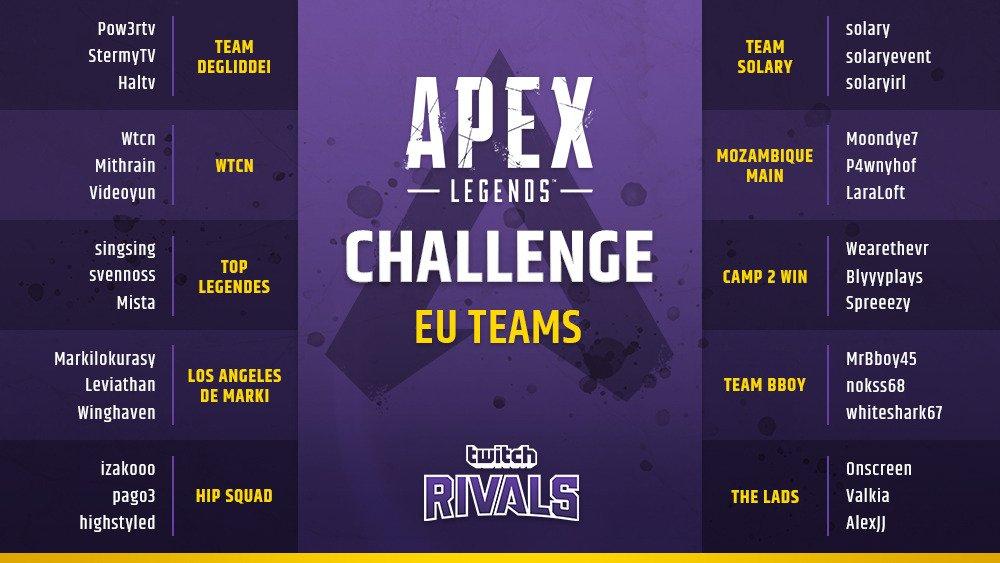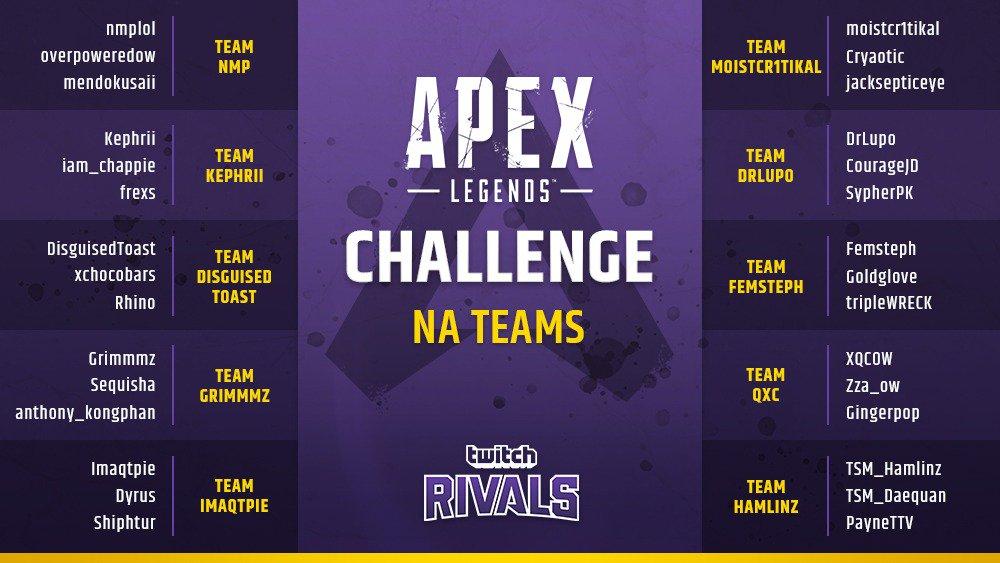 Schedule
The European portion of the tournament will begin at 11am CT on Feb. 19. North American action, on the other hand, will kick off at 4pm CT.
Streaming
You can watch the event on the main Twitch Rivals account or on each of the players' individual livestreams.