Apex Legends' Thrillseekers event is live on all platforms. The event brings a new Arenas map called Overflow, another set of cosmetics for several legends, and three reward tracks that rotate every week. The party runs from now until Aug. 3.
Thrillseekers will last for three weeks instead of the usual two weeks. The new schedule allows for three prize tracks that rotate every week. But this also means players will have something to do until the season 10 launch, which should take place in early August.
Overflow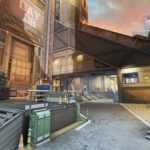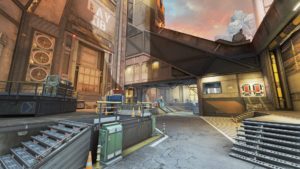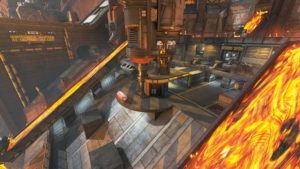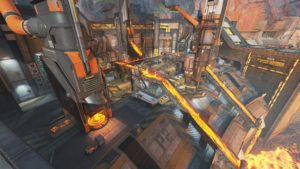 The new Arenas map coming in with the Thrillseekers event is Overflow, an industrial facility that looks similar to the newer Hammond Robotics installations on World's Edge, such as Staging on Countdown.
Unlike the rest of the Arenas map, Overflow is "lane-focused," according to an official blog post. This means that players will have a harder time seeing where the other team is going and will have to keep an eye out for possible flankers.
The map is divided into two areas: Overlook and Slope. They both offer different opportunities for engagement. Despite that, "combat tends to favor short-to-medium ranges," according to Respawn Entertainment.
Overlook is a "long, open area" with "a central interior that gives a height advantage." Slope, on the other hand, has a sniper's nest on top and an incline "where players can slide down to a remote part of the map," the blog post reads.
Reward tracks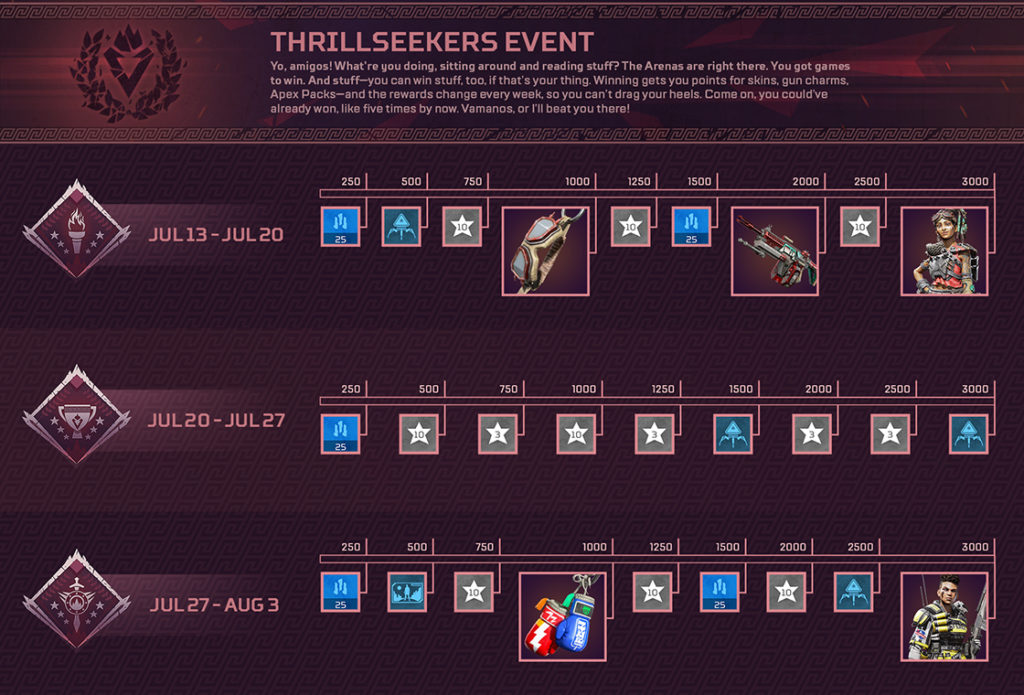 In addition to Overflow, Thrillseekers is bringing three different reward tracks, one each week. Clearing each of them only requires 3,000 points—or three days for players who finish all their dailies.
The rewards include gun charms, a weapon skin for the Devotion, Apex Packs, battle pass progress, and skins for Bangalore and Rampart.
Thrillseekers cosmetics and Summer Splash sale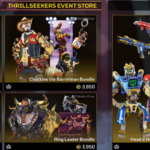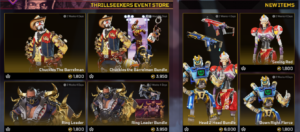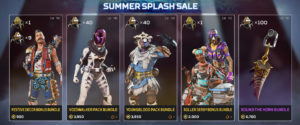 Thrillseekers is bringing a series of event-exclusive offers to the store. Cosmetics for Mirage, Gibraltar, Revenant, and Pathfinder will be for sale in the event store.
Respawn is also bringing back a series of beloved skins as part of the Summer Splash sale, which runs until July 27. Players will get another shot at Wraith's Voidwalker and Bloodhound's Youngblood, for instance, with various discounts on Apex Packs for those who want to their luck.