League of Legends has come a long way since 2009. What started out as 17 champions battling on Summoners' Rift has expanded into 143 over the last 10 years. The game has gone through several meta changes, from double-top to top-jungle, and even from bot lane hypercarries to funnel jungle-mid combos.

One thing that's always existed in the background, though, is runes. Runes have always been a part of League, allowing you to customize the way you play your favorite champions. It's been a long time since you've had to go "21 in utility and nine in defense" in your masteries and possibly some gold per 10 runes. So, as a history lesson, let's take a look back at the rune system and how it's developed over time.

Runes (2009 to 2017)
Runes weren't around on League's release in February 2009, but were added five months later in July. Runes allowed you to enhance base stats for your champion, from your attack damage to how fast you respawn. Runes were split into four categories that provided different buffs: Marks, Seals, Glyphs, and Quintessences.

You could have up to nine Marks, Seals, and Glyphs and three Quintessences for a total of 30 on a page. Mark, Seals, Glyphs, and Quintessences also all had primary types—certain stats they buffed more than other rune types. Marks were good for physical damage, Seals were used for defensive stats, Glyphs enhanced magic damage, and Quintessences helped with general utility.

Each time you leveled up your account, you unlocked a new rune slot until level 30. You could also buy tier two or three runes at level 10 and 20 respectively, which were more powerful than their previous tier counterparts. Every account got two rune pages to start with, but it cost 6,300 influence points (not blue essence) to buy a new one. You also couldn't edit runes in champion select, so buying a couple more pages was essential.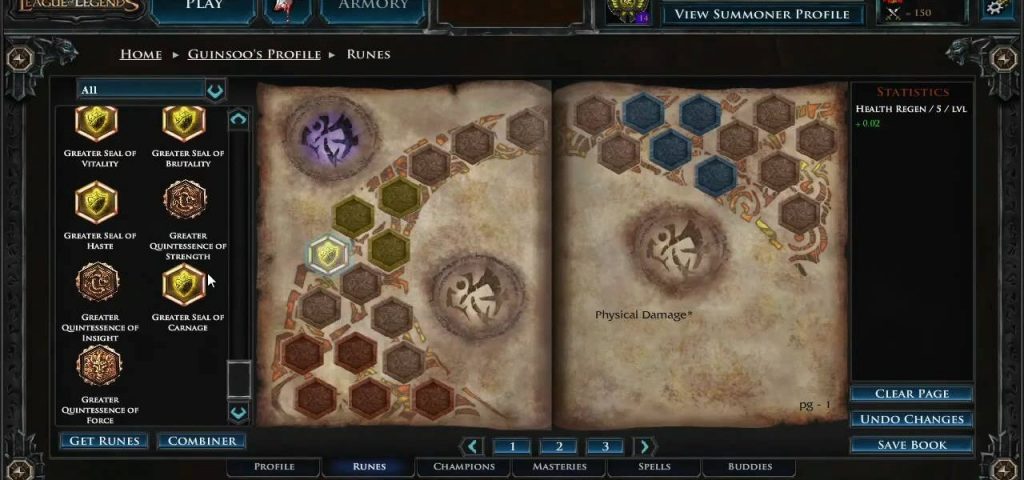 The role you played also determined how your rune page was set up. Gold per 10 runes were popular on supports before the introduction of the three support items you see today. Taking a critical chance Mark was common on marksmen in case your 0.93 percent crit hit during a trade in lane, completely turning the tides of the fight. There were technically 12.3 septillion ways to build a rune page with only tier three runes, too, but only a handful of pages were viable.

This rune system was removed in pre-season eight, with players refunded for the influence points they invested into them.

The Rune Combiner (2009 to 2015)
Another little quirk of the old rune system was the Rune Combiner. It allowed players to combine their lower-tier runes to get a higher-tier one. The Rune Combiner, however, was mostly a trap for players, given it was extremely cost-inefficient to combine runes. It was removed in Patch 5.1.
The mastery tree (2009 to 2017)
All the way from alpha until the start of season eight, runes existed alongside a separate page called the mastery tree. The mastery tree was split into three branches—offense to increase damage, defense to increase tankiness, and utility to buff stats like experience or gold generation.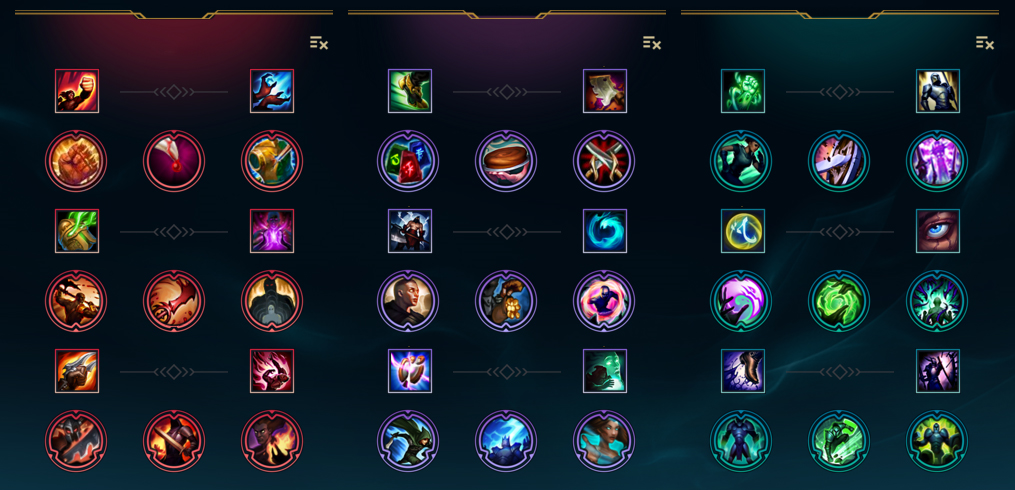 You had up to 30 points to split into your mastery trees, and you gained a point every time you leveled up until you hit level 30. Each mastery branch had six tiers, with higher tier masteries giving you more power compared to the lower ones. You had to invest a certain amount of points in one tier, or a specific mastery, to unlock the next tier.

Usually, the best strategy was to max out one branch with 21 points before putting nine points in one of the other branches. The pages were editable in champion select, so you could optimize your gameplay on the fly. You could also have up to 20 mastery pages, which cost nothing to the player.

The mastery trees of Offense, Utility, and Defense were renamed in 2016 to Ferocity, Cunning, and Resolve, respectively. A lot of the early masteries were phased out over time as summoner spells were changed or removed from the game—like Reinforce, which boosted the effects of Garrison or Fortify, spells that buffed turret strength.

But there have been a fair share of masteries that were adapted to fit into the new rune system. Dangerous Game—an Offense mastery added in season five that restored missing health and mana after a kill—was replaced by Triumph. Perseverance is one of the longest-standing buffs in the game, having existed since season one before being reworked into Second Wind.

The mastery trees were reworked almost every season until they were removed in pre-season eight, but their legacy lives on in how we make our rune pages today.

Runes Reforged (2018 to present)
Season eight saw runes revolutionized in a complete overhaul of the system. Mastery trees were ditched as they were merged into one with Runes Reforged system. The new rune system is split into five keystones: Precision, Domination, Sorcery, Resolve and Inspiration.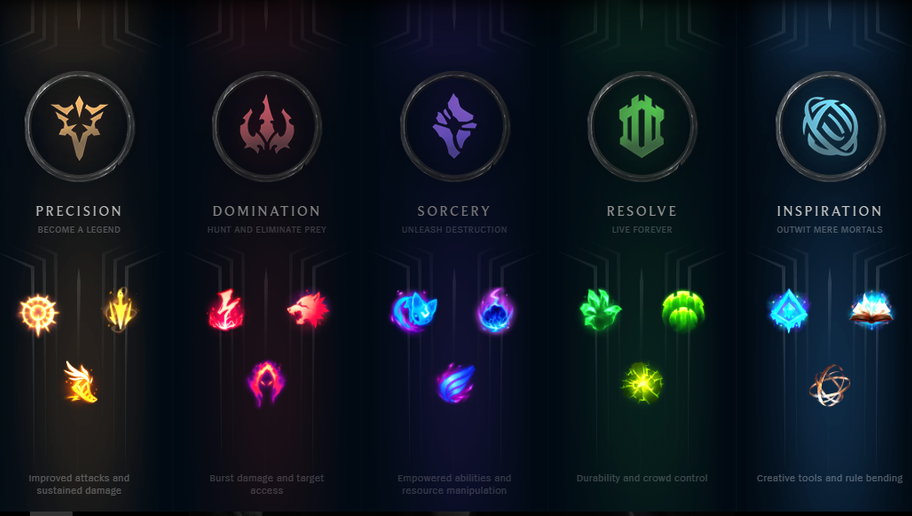 Runes Reforged gives the player a chance to choose a keystone, as well as three runes in the same category of the keystone and two other runes to build a rune page. You also get base stats aligned to the keystone and a secondary branch of runes.
Traits were removed in season nine, replaced by shards of base stats, giving the player more customization in their rune sets rather than being locked into their keystone trait.

Some new keystones have been added since the introduction of Runes Reforged, like Conqueror or Hail of Blades. But this system looks like one that will stay around for a while.

Although some people miss the old rune system split between the runes for general base stats and masteries for specific traits, most people prefer the simplicity of the newer Runes Reforged. Sometimes, however, it's nice to look back at the past and see how the game has evolved.