In the summer of 2015, Cloud9 announced the acquisition of Nicolaj "Incarnati0n" Jensen. After a disastrous debut split, Incarnati0n looked to be another failed roster addition, something seen countless times before in the LCS. But with a proper coaching staff to help lead both him and C9 as a team, Incarnati0n quickly became one of the league's best mid laners.
That's how transfers work though. Even if you're a veteran organization like C9, there's always risk involved. The LCS is littered with stories of big-name transfers who failed to deliver. But to find a player like incarnati0n, sometimes you have to take that risk.
Here are the five biggest roster wins in NA LCS history.
5) Christian "IWillDominate" Rivera to Team Curse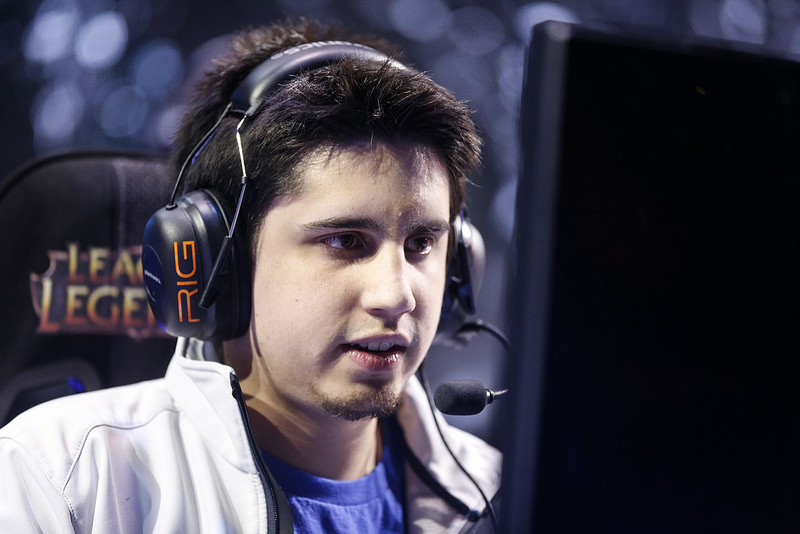 The OG when it comes to being banned for in-game toxicity, IWillDominate spent his time in the NA LCS quietly being one of the region's best junglers. Dom was banned in December 2012, but Team Curse still took a chance on him at the end of the year, bringing him on to the team with the goal of making him the starting jungler once his ban was lifted. With no idea if he could maintain his skill while out of the competitive game, Team Curse took a risk. But luckily for them, it paid off.
On his NA LCS debut it was clear that Dom, alongside William "Meteos" Hartman, were the two best junglers in NA. One of the only junglers in the region who could actually play Rengar, Dom excelled over his peers who, at the time, were struggling with shallow champion pools. The following year saw much of the same, but instead of Meteos challenging Dom, there was Lee "Rush" Yoon-jae.
Though he never made an NA LCS final, there is no refuting that Team Curse/Liquid had the most success with Dom on the roster. In the two seasons Dom played in the NA LCS, he never failed to make a playoff semifinal. If not for his voluntary retirement at the start of 2016, there's a chance Dom could have remained a top-tier jungler.
4) Nicolaj "Jensen" Jensen to Cloud9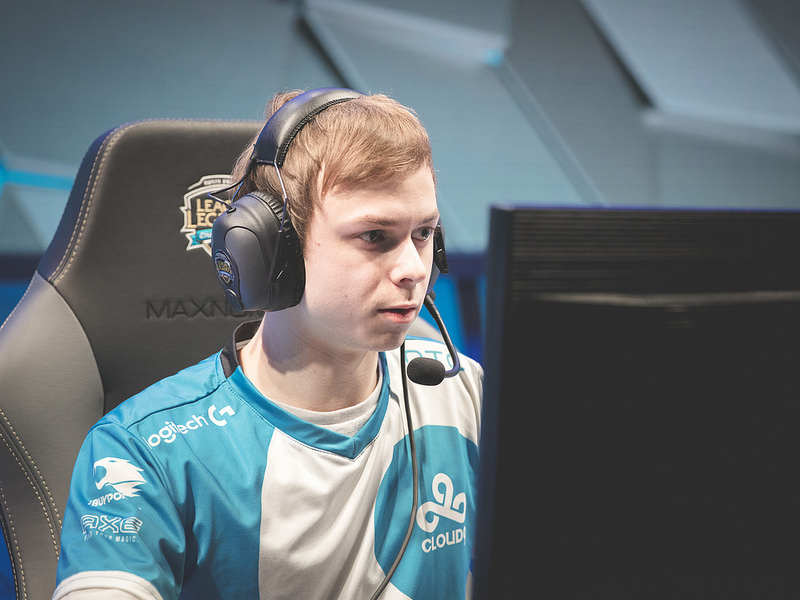 When Cloud9 needs an opposing player taken out, the team will utter these magic words and, like a genie, their Danish mid laner will grant their wish. "Yo Jensen, body these fools"
One of Europe's most lane-dominant players, Jensen became a prominent name in the League of Legends community in season three. Under the alias "Incarnati0n," Jensen dominated EUW solo queue with his masterful play on assassins like Zed. Unable to compete in the LCS due to a two-year competitive ban for toxicity and alleged DDOS activity, Jensen remained in the scene by coaching. On May 7, 2015, however, Jensen's two year ban was lifted. The following day Cloud9 announced the signing of the formerly banned mid laner.
Jensen had huge shoes to fill replacing Hai "Hai" Du Lam, C9's leader and resident shot caller at the time. While his first NA LCS split wasn't easy, once C9 invested in a proper coaching staff, Jensen was fully unlocked. Translating his skills from solo queue to the main stage, Jensen quickly grew into one of, if not the, most oppressive laner in the league. Unafraid to make all-in trades, Jensen regularly finds solo kills in lane, a difficult feat to accomplish in competitive play.
Jensen is still growing as a player, and it will be exciting to see if he can ever eclipse Bjergsen as the league's best mid laner.
3) Ham "Lustboy" Jang-sik to Team SoloMid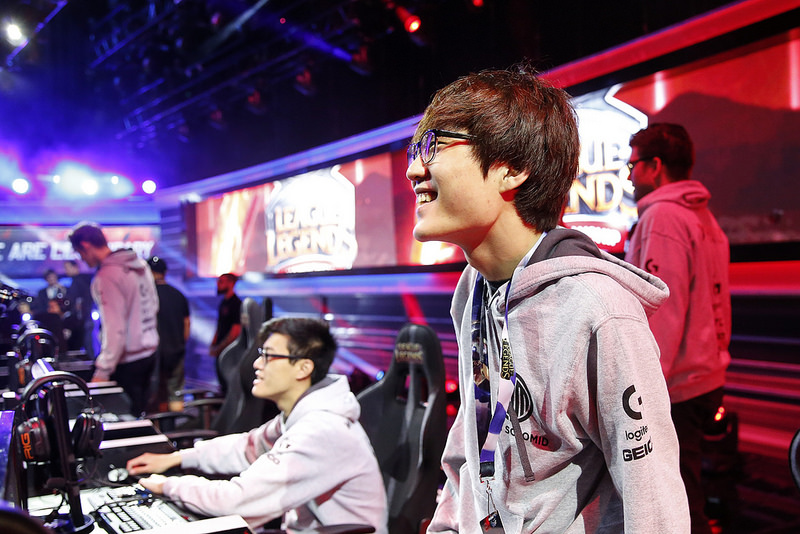 Lustboy joined TSM in the summer of 2014 as the replacement for an underperforming Nicolas "gleebglarbu" Haddad. Brought in to provide North America's hometown heroes with a quick bot lane power boost, Lustboy was essentially a bandaid fix. After his NA LCS playoff debut, however, it was clear that Lustboy was going to be much more.
After Lustboy's arrival,TSM's performance immediately shot up. Proficient on peel-oriented supports like Braum and Nami (the meta supports at the time), Lustboy could cover Wildturtle whenever he made one of his patented overaggressive plays. If not for the acquisition of Lustboy, it was unlikely TSM would have made the semifinals, let alone win the whole split. 
Similarly to Dom with Team Curse/Liquid, TSM saw the most success with Lustboy on the roster. During his time on TSM, Lustboy made the quarterfinal of a world championship (the furthest TSM ever reached at Worlds), earned another LCS title the following year, and helped the organization win their first international tournament in the 2015 IEM World Championship. The amount of value TSM got from the acquisition of Lustboy was unparalleled.
For a player who was picked up in the middle of a season as a bandaid fix, Lustboy went above and beyond the call of duty. 
2) Zaqueri "Aphromoo" Black to Counter Logic Gaming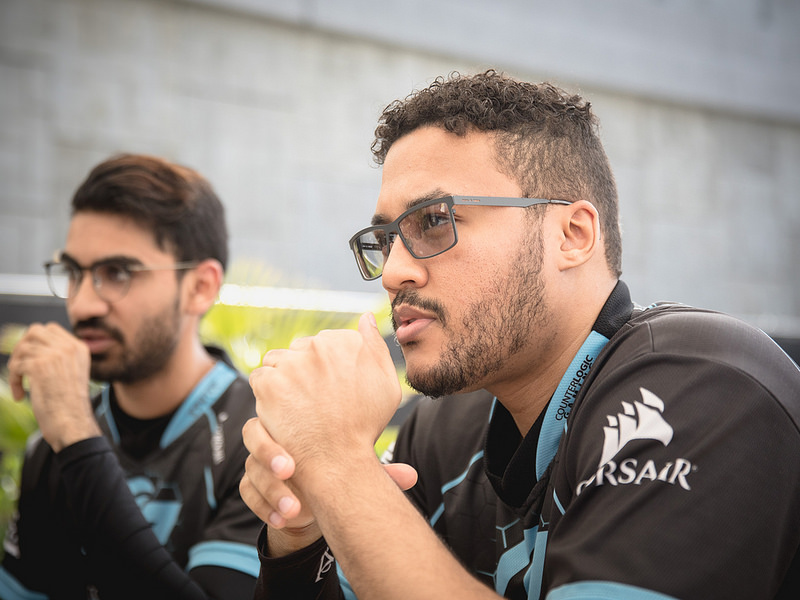 When describing the ideal support, what qualities come to mind? A shot caller. A leader. A team's backbone. Each major region has at least one support that embodies these qualities. Europe's Alfonso "mithy" Aguirre Rodríguez, China's Tian "Meiko" Ye, Taiwan's Hu "SwordArt" Shuo-Jie, and Korea's Cho "Mata" Se-hyeong/Kang "GorillA" Beom-hyeon. In North America, it's Aphromoo.
Originally an AD carry, Aphromoo made the switch to support when he joined CLG at the end of 2012, just before the start of the NA LCS's first split. Aphromoo's transition to support was not easy. Struggling at first, Aphromoo was benched by CLG after only one split of play. But when he returned the next season, Aphromoo began to improve not only as a support, but as a teammate. Taking on more and more responsibility, he quickly became CLG's leader, a role thought by the LoL community to be held by Yiliang "Doublelift" "Peter" Peng.
Leading CLG to two NA LCS titles and an MSI final, Aphromoo set the bar on how a support should act and play in North America. Competitors tried to emulate Aphromoo's leadership style, but never with the same success. Whether due to his more subdued voice, or his friendly/charismatic demeanor, Aphromoo is able to garner total trust from his teammates, both in and out of game. CLG truly did discover a hidden gem when they picked up Aphromoo back in 2013.
1) Søren "Bjergsen" Bjerg to Team SoloMid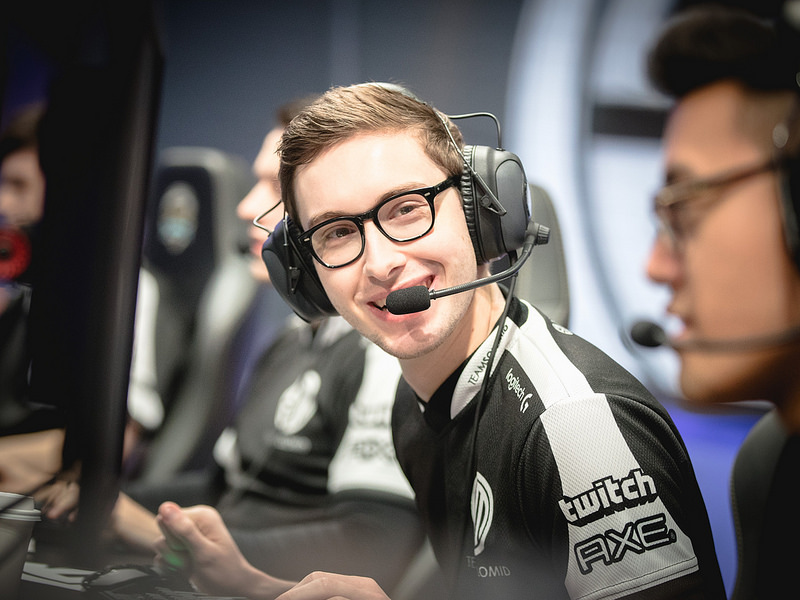 Bjergsen. Do I even need to say more? Three NA LCS titles coupled with three season MVP awards do not even begin to describe Bjergsen's accomplishments in his three years on Team SoloMid. Like Wayne Gretzky in the NHL, the distance between Bjergsen and the rest of the league has been as wide as the grand canyon.
Whether it be a five-man Shurima Shuffle on Azir, or a clutch Ahri charm, Bjergsen could almost always find that one play to bring his team back. Even during the latter part of 2015, when his teammates were underperforming, Bjersen would carry his team to the finish line. There was a reason TSM at one point were dubbed "Bjergsen and the four wards."
For most players, translating domestic success onto the international stage is extremely difficult. But for Bjergsen, this was a non-issue. One of the few Western players to transcend their region, Bjergsen can go toe-to-toe with the best Eastern mids. If there was an ever a Western player to build a team around with the sole purpose of international success, it would be Bjergsen.
If Reginald hadn't taken that chance of signing that 17-year-old Dane just over three years, we might have never seen the rise of one of the best Western League of Legends players.