Xur is back for his second weekend in Destiny 2, and he's got a whole new bag of goodies.
Just like last week, he has arrived with one Exotic weapon, and one Exotic armor piece for each class in the game. Here's where Xur is and what he's selling in Destiny 2 this weekend.
Where is Xur?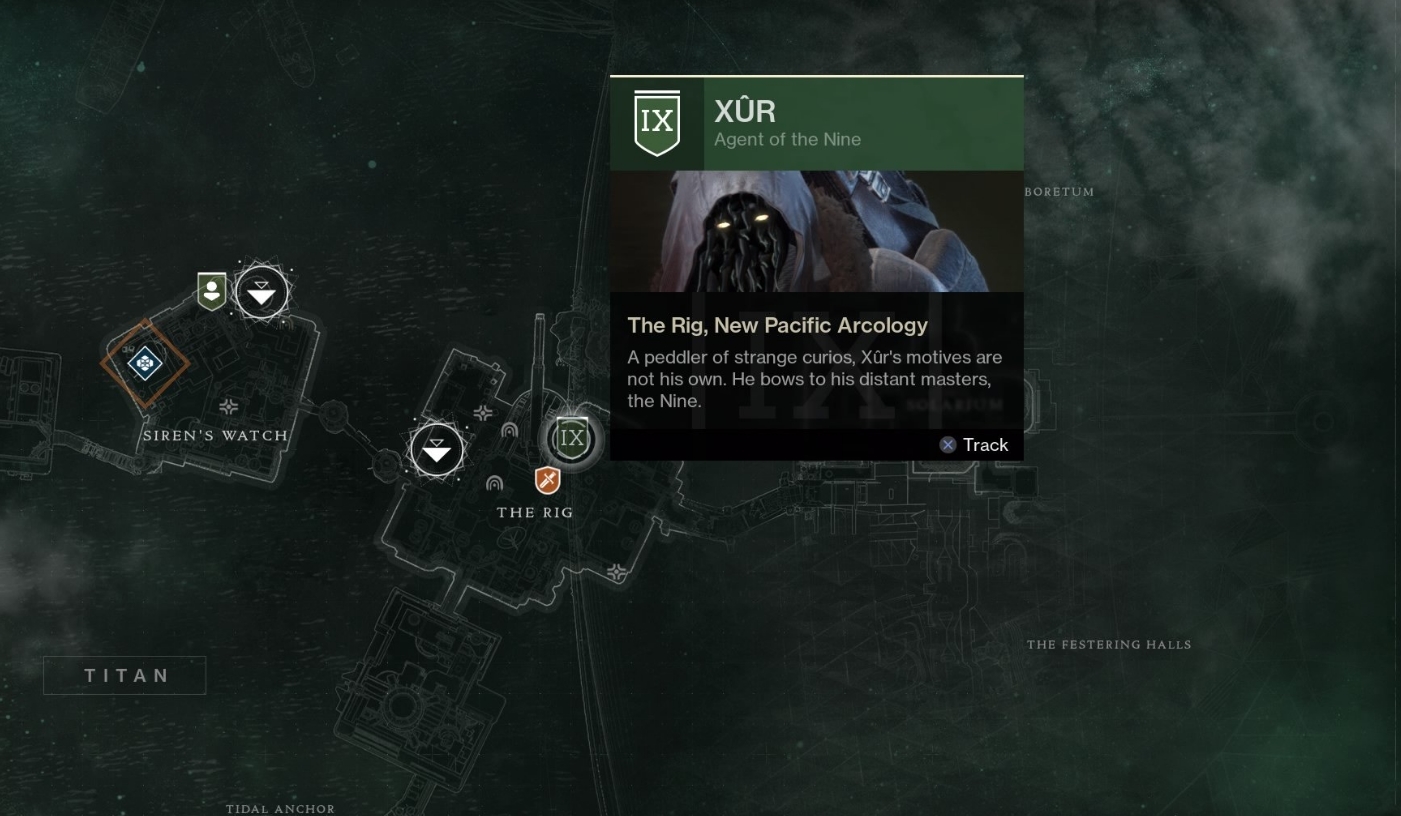 Xur is located on Titan this weekend, in the section called The Rig. Just check your world map and you'll see a green logo of the Roman numeral of nine. He's standing at the top of a staircase inside of a darkly lit room.
This week's Exotic weapon is The Wardcliff Coil, something that Destiny fans have seen and been waiting for since the original game. This massive Power weapon has one slot of ammo in the chamber, but it fires a volley of rockets in a wide radius when launched. The only other way of getting this weapon right now is through a random drop, so it's definitely worth picking up. It costs 29 Legendary shards.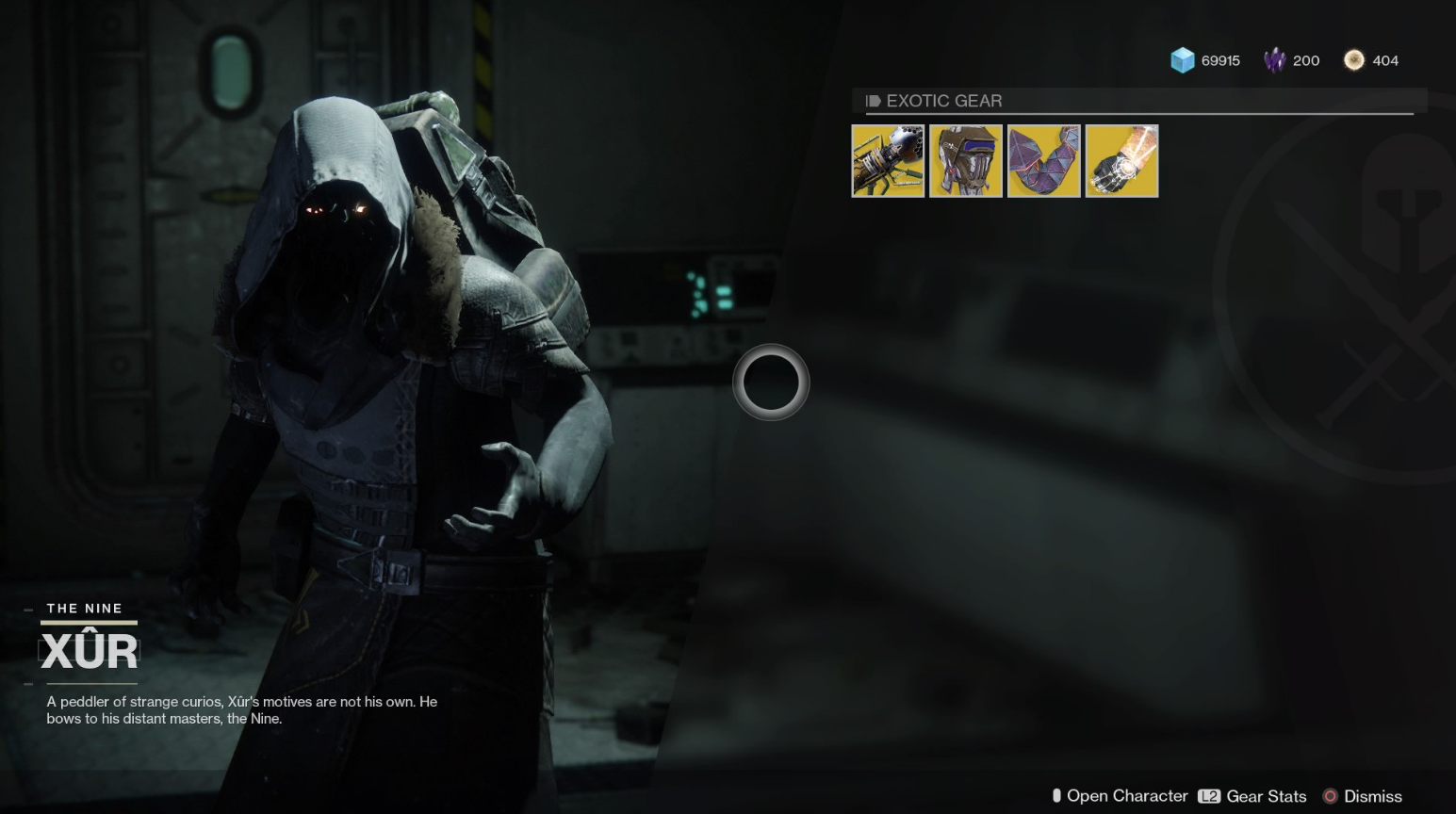 The Warlock armor this week is Sunbracers, which are gauntlets made for the Dawnblade class. These are a returning Exotic from Destiny 1, and they function basically the same, as they increase the duration of Solar grenades and grant grenade energy on Solar melee hits. They cost 23 Legendary shards.
Titans also get a returning Exotic in the ACD/0 Feedback Fence gauntlets. These gauntlets build up explosive energy with melee kills, and being hit by a melee attack will unleash the energy in a large explosion around you. These gauntlets cost 23 Legendary shards.
For Hunters, Xur is selling a brand new Exotic helmet called Foetracer. This helmet visually marks targeted enemies and will deal more damage to the enemies who are marked that have low health. It costs 23 Legendary shards.
Overall, none of these Exotics are must-haves for the current meta, but they all have their usages. And if nothing else, The Wardcliff Coil is worth the purchase since it's difficult to pick up otherwise.