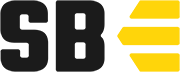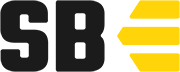 This article is brought to you by StatBanana, the best Overwatch strategy tool.
---
The Workshop is Overwatch's newest and most dynamic tool, and it's available to use on the Public Test Realm (PTR). It's a feature within the game's browser that lets you create your own game mode or prototype hero, and its possibilities are seemingly endless.

You don't need to be a scripting master to use the Workshop, but if you want to make the most out of it, some level of prior experience and skill is required. If you're not up to scratch with scripting and your knowledge of game design is lacking, there are numerous guides to help you. If not, you can test it out for yourself, play around with it, and hope for the best.

Either way, the Workshop is coming soon, and it will create a much-needed change for players tackling the woes of solo queue. Instead of wasting time on the ordinary (and boring) community-made matches, there will soon be tons of new and exciting game modes to get your hands on.

It hasn't been officially released yet, but a plethora of new game modes have already been created. Some modes are fun, while others are just silly and outrageous.

The specific release date for the new feature is still unknown, but considering PTR cycles, there's a good possibility that it'll be released three weeks after it was first announced. If this is the case, it should drop around May 15.

If the Workshop doesn't come this early, there's a possibility that it'll be released alongside Overwatch's anniversary event, which should be scheduled a week later. This hasn't been confirmed either, but considering previous data, it's a decent guess.