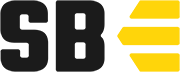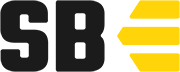 This article is brought to you by StatBanana, the best Overwatch strategy tool.
---
Overwatch's annual Lunar New Year event is back in full swing just in time for the Year of the Pig, but the festivities will last for only a short while longer.

The event is set to end on Feb. 18 across all platforms. An exact time has yet to be announced, but players can expect the event to end sometime shortly after that date, as is typical of most Overwatch events.

This year's Lunar New Year event introduced six new legendary skins to celebrate the Year of the Pig, as well as two new epic skins. The skins dropped alongside two new emotes for Soldier: 76 and Ana in addition to a new highlight intro for Lúcio.

As is customary, players will be able to unlock event-themed skins from previous years through in-game credits or loot boxes. While this year's skins are priced at 3,000 credits, older skins have their prices reduced to 1,000 credits.

Likewise, competitive Capture the Flag made its return with the start of the Lunar New Year event. Players will be able to climb through the ranks to show off their flag-grabbing skills up until the game mode departs from the arcade with the end of the event.

With the event ending in just under two weeks, players best be sure to snag all the loot they can before the items enter the vault to be stored away until next year.