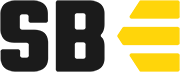 This article is brought to you by StatBanana, the best Overwatch strategy tool.
---
Tracer is getting ready to blow out the candles along with her fellow Overwatch heroes. The Overwatch Anniversary event is almost here to celebrate the game's third full year since its release on May 24, 2016.

Blizzard's probably following the schedule of past editions of the event, so players can expect the 2019 Overwatch anniversary to start on May 22 or 23 and end on June 12 or 13. These dates are still unconfirmed, though.

This will be the third Overwatch Anniversary event, and if previous editions tell us something, it'll be the only opportunity of the year for players to buy or open any skin released in the history of the game. In the special Anniversary Loot Boxes, players can open both Anniversary-themed skins and cosmetics from all past events. For the 2019 Anniversary, all skins from events that happened since the 2018 Anniversary should be purchasable for triple their regular price, while those from events prior to that should be available for their standard price.

Overwatch Anniversary events always come with a gift to players. The 2017 edition brought new modes to Arcade, while last year's edition introduced Necropolis, Black Forest, and Castillo as the game's new permanent arena maps. They stayed after the event ended as Elimination, Lockout Elimination, Mystery Duel, and Limited Duel maps, all Arcade modes.

We have no information yet on what's set to come with the 2019 Overwatch Anniversary, but players should expect more Arcade game modes that feature things players can do in the brand new Overwatch Workshop. Blizzard should also start teasing new hero skins and other cosmetic items about a week before the event's start date, as it usually does on Overwatch's official Twitter account.

Players should have news about what's coming for the 2019 Overwatch Anniversary soon, including hero and map updates that should be hitting the game's test servers in the next couple of days.

We will update this story once the event's start date is confirmed.