Overwatch game director Jeff Kaplan said Mercy's new Summer Games skin is his new favorite in the game—and if this leaked Overwatch image from China is real, it's our favorite too.
What appears to be a promotional image from Blizzard China was leaked online and posted to Reddit, showcasing a new skin for Mercy. We can't confirm it's authenticity, but it certainly looks real. The image shows Mercy dressed up as Nike, the Greek goddess of victory.
Related: Summer Games Overwatch event will return Aug. 8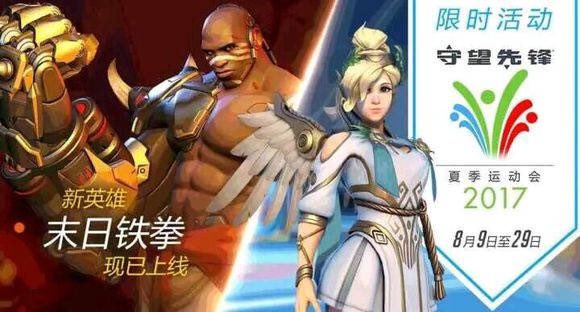 And it makes sense for the Summer Games. Perhaps this year's event will be related to the Greek Olympic games, since the modern Summer Olympics aren't for a few years now.
Regardless, Nike is a worldwide symbol of strength, speed, and victory—and her likeness is used on Olympic medals.
We'll only know for certain if the skin is real when the Summer Games event goes live sometime today. But before the reveal, Kaplan teased more content on the Overwatch forum. Specifically, he revealed that Sombra will likely get a skin in the event.
She has only received one event skin so far, and Sombra mains aren't pleased. Kaplan confirmed, however, she'll get a Summer Games skin. "'Been here all along,'" Kaplan wrote. "You can say that tomorrow after looking at the hero gallery."
Blizzard hasn't announced exactly what time the event will go live, but it's definitely today.