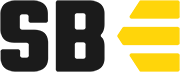 This article is brought to you by StatBanana, the best Overwatch strategy tool.
---
With popular online games like Fortnite and Rocket League making the leap to the Nintendo Switch, it's not surprising that many Overwatch fans have questioned whether Blizzard Entertainment's first-person shooter would follow suit.
Fans finally got their answer last week when Nintendo announced during a Nintendo Direct that the first-person shooter would be added to the console in October. The announcement came shortly after Amazon accidentally listed an Overwatch-themed Nintendo Switch case on its site before the page was quickly taken down, leading many fans to believe the game was destined to launch on the console.
After Nintendo confirmed the rumors, Blizzard's community manager Nazih Fares tweeted that the game would "run [smoothly] at 30fps with outputs of 900p docked and 720p undocked." Overwatch reaches 1080p and 60 FPS on Xbox and PlayStation, so it's clear Switch users will trade a bit of performance in exchange for the ability to play it on their preferred console.
Unfortunately, however, Overwatch won't support cross-platform play when it launches on the Switch. In a statement to Engadget, Blizzard said it was "keeping an eye on how cross-play systems and technology develop," leaving the door open for the feature to be added in the future. But for now, console servers will continue to remain separated—meaning those who purchase the game on the Switch won't be able to play with their friends from PC, Xbox, or PlayStation servers.
Fans of the game will be able to purchase Overwatch on the Switch for $39.99 beginning Oct. 15. Those who order the game prior to its release will be able to unlock an exclusive Widowmaker skin and three months of Nintendo's online service for free.