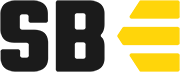 This article is brought to you by StatBanana, the best Overwatch strategy tool.
---
Since the new Workshop mode was released on Overwatch's PTR, it's been one of the most exciting features that allows players to think of and create almost anything they wish in the game.
In the latest PTR patch, Blizzard has implemented several important bug fixes to the Workshop mode that should improve quality-of-life and accessibility for more players to use the feature.
Notable changes are some small additions to custom games, as well as a bug to Doomfist's Seismic Slam range. Finally, there were multiple fixes for some issues to the Workshop mode itself, while also adding a bit more stability to the mode for users.
Here are all of the changes.
Custom games
When you save a preset, the name now changes to the selected preset.
There is now a key binding for restarting a custom game.
Doomfist
Fixed a bug where Seismic Slam could hit enemies that were out of Doomfist's normal range.
Workshop
Fixed multiple bugs with the "Set Max Health" action, particularly with its interaction with barrier health.
Fixed UI and effects not correctly interpreting chased variables whose destinations or rates were player-specific values (such as player variables).
Fixed the "Set Ultimate Charge" and "Start Camera" actions sometimes not correctly reading player-specific values (such as player variables).
Fixed the "Start Holding Button" action not handling the "Interact" button correctly.
Improved stability.
The Workshop should become available for all platforms once the mode goes live. Unfortunately, there isn't a timeline for when the Workshop mode will head to the live servers. But it looks like Blizzard is still tinkering and testing the mode to make sure that the final product is the best it can deliver.