Team EnVyUs got off to a shaky start in the inaugural season of the Call of Duty World League for Black Ops III last year. The team went 12-10 and earned the fifth seed heading into the playoffs for Stage One, which started on April 2, 2016.
The boys in blue lost in the first round of the playoffs against Elevate, marking the end of that iteration of the EnVyUs lineup.
Of course, EnVyUs went on to win the 2016 Call of Duty World League Championship after making major roster changes following the first season of the CWL—and one of the players involved was Tyler "TeePee" Polchow.
After amassing 18 championships and over $200,000 in career earnings, TeePee decided to hang up his controller last spring. It has been one year since this Call of Duty legend last competed in a major LAN event—but that doesn't mean that he's left the scene entirely.
TeePee now works as an analyst for the CWL, which is the perfect role for a tactically-minded former player like himself. And even though TeePee loves his new job as an analyst, he still frequently thinks about that day he decided to retire.
"I've gone back and forth on it a lot," TeePee said. "I think I definitely still have the ability to play at a top level, but I think I made the right decision in terms of my physical and mental health overall. It definitely takes a toll on you—the stress and not being as active definitely got to me. I think in terms of a job, I might reconsider my decision. But in terms of how things have turned out for the better, I think I made the right decision."
With his playing days behind him, TeePee is now focused on being the best analyst possible. TeePee was always one of the smartest players in the community throughout his career–and now he gets to share his vast Call of Duty knowledge with fans and spectators.
"It's a lot of fun to be honest," TeePee said. "I like to be able to bring a different perspective to Call of Duty. I know a lot of people in general think Call of Duty is a very simple and basic game, so to be able to point those little things out from a top-player perspective is really cool. Overall, it's been a lot of fun. It's been a learning experience, but I think over the past year I've gotten a lot better at it."
Related: MerK: "You bet I wish I was still up there competing"
As with other former top players turned analysts, such as Joe "MerK" DeLuca, a ton of TeePee's former teammates and rivals are still competing in professional Call of Duty. Now, instead of playing alongside or against them TeePee gets to analyze and critique their gameplay–perhaps even more than when he was actually competing.
"It's definitely a cool perspective now, but it's funny to see some of the issues that I saw when I was teaming or playing against some of these guys that are shining through a bit more because I have more of a third-person perspective rather than in-game," TeePee said. "I want to help them out sometimes, but it's not really my place to do that anymore. It's just my instinct to say 'hey, you're doing this wrong still' or other repetitive issues I see now."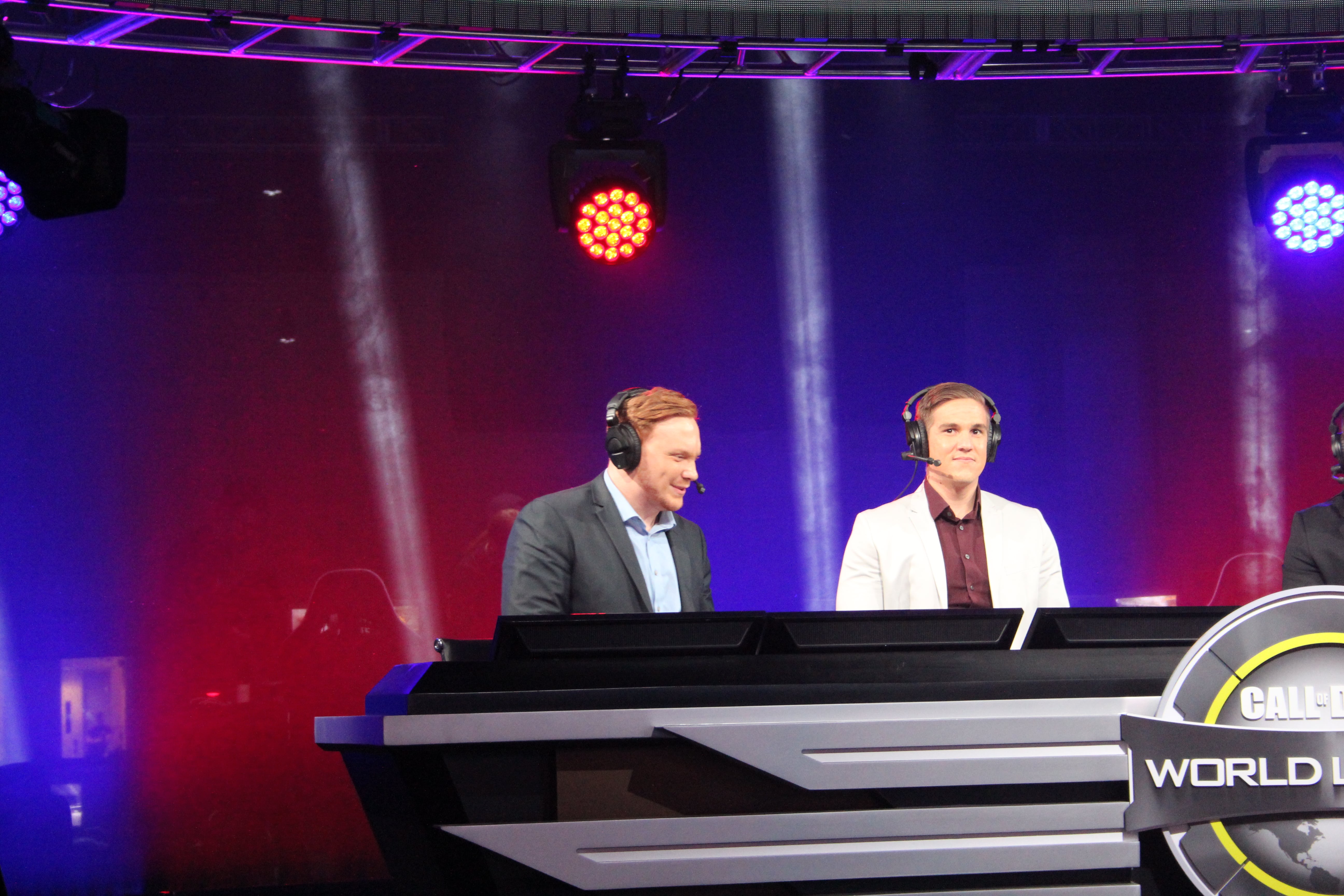 Even though TeePee is now behind the desk analyzing former teammates and friends, that doesn't change his competitive nature. TeePee said that he definitely still has the competitive drive to play at the top level–but there are some aspects of the job that he doesn't miss.
"I miss it a lot, especially when I see some of these close matches happen or just the feeling of winning a big game and playing with all that money on the line," TeePee said. "It's more of like an adrenaline junky type of feeling–yea, I miss the competitive feeling in that sense. But the day-to-day stress of practicing and dealing with teammates gets to you after a while of putting in all those hours."
With the franchise returning to boots-on-the-ground next year in Call of Duty: WWII, several fans have started to speculate, or maybe even pray, that TeePee will come out of retirement. As one of the winningest players in Call of Duty history, especially in boots-on-the-ground games, TeePee could have another difficult choice to make once the new game is released this November.
While he enjoyed a prosperous career as a player, and has seen great success on the analyst desk as well, there are still a lot of other opportunities that TeePee could pursue in the future, including coaching or managing.
"Yea, definitely, I'd be open to the idea for sure," TeePee said. "Recently, I've been trying to help out by making the game more competitive as a whole, in terms of giving my input on rulesets, balancing and mapsets. I'm pretty much open to anything and I feel like I would do a very good job of being a coach."
Just as TeePee has evolved over the many years since he first began competing, so has the professional Call of Duty scene. While some people might not have been able to imagine what the Call of Duty esports scene has grown into over the last few years, TeePee always had some belief in the franchise's potential.
"I guess I had an inkling of what it was going to grow into," TeePee said. "Did I think it would get to this level back when I started? Probably not. But, we've seen a natural progression of things. We've had some down years, we've had some up years. It's cool to see everything growing in the way it has basically since the CWL was implemented."
The future continues to look bright for Call of Duty esports—and it looks like TeePee will be around, in some capacity, for the long haul.