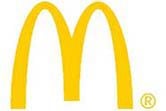 This article is proudly supported by McDonald's.
---
Coming off the back of yet another undefeated season, Sydney Drop Bears (SDB) went back-to-back-to-back and claimed their third-straight Australian Overwatch Contenders title this weekend. Order did hand SDB their first loss of the season, but they were unable to build on that foundation to take the title, losing to the formidable Drop Bears 4-1.

Throughout the playoffs, Order looked incredibly strong. There was some doubt over whether Sydney Drop Bears could claim their third crown. Fans and experts alike believed SDB had let some of their strongest players go during the offseason—players who were also picked up by Order.

The 4-1 scoreline doesn't completely reflect the performance of Order in the playoffs. They absolutely demolished Athletico in the semifinals 3-0, and came out swinging against SDB. Most matches, if not all, could have gone either way. Massive plays from Sam "Quatz" Dennis and Jordy "Jordation" Frish had fans calling for reverse sweeps—they were even able to pull off a full hold on Hollywood.
But once again, SDB proved that their work with the Esports Performance Center, as well as their focus on development and building a winning culture does pay off—they closed out the season with an overall scoreline of 30-1. Andrew "Dvcky" Amos ran the numbers, calculating seven map losses in total for SDB this year. That puts them ahead of Fusion University, who were handed eight extra map losses for a total of 14.
This type of performance week in and week out is the reason Sydney Drop Bears remain at the top of the Australian Contenders series and will again be the team to beat when season four comes around.