This post is brought to you by Skrilla, esports daily fantasy. Register and compete at the Skrilla website.
---
The League of Legends Championship Series regular season is over, and we're looking back at the Spring Split to see what we can learn from all the fantasy performances.
Today we're focusing on the kings of the jungle. Jungler is an important position in the fantasy lineup since there's such a wide range of jungle styles and thus levels of performance. Every mid laner and AD carry is going to put up kills. But only certain junglers will carry.
We're going to look at junglers in the NA LCS and EU LCS and compare their Skrilla fantasy points per game, ignoring bonus categories like quadra kills and pentakills since they're rare occurrences and often not repeatable. Team scoring like towers and Barons secured will also not be counted, since those are less of an individual stat. The point is to take a look at which players performed well individually in putting up lots of Skrilla Points Per Game (SKPPG), so we have a strong idea of who may perform well heading into the Summer Split.
North America, Average: 21.65 SKPPG
1) Joshua "Dardoch" Hartnett, Echo Fox, 4.7 KDA, 27.98 SKPPG
2) Dennis "Svenskeren" Johnsen, Cloud9, 3.2 KDA, 24.51 SKPPG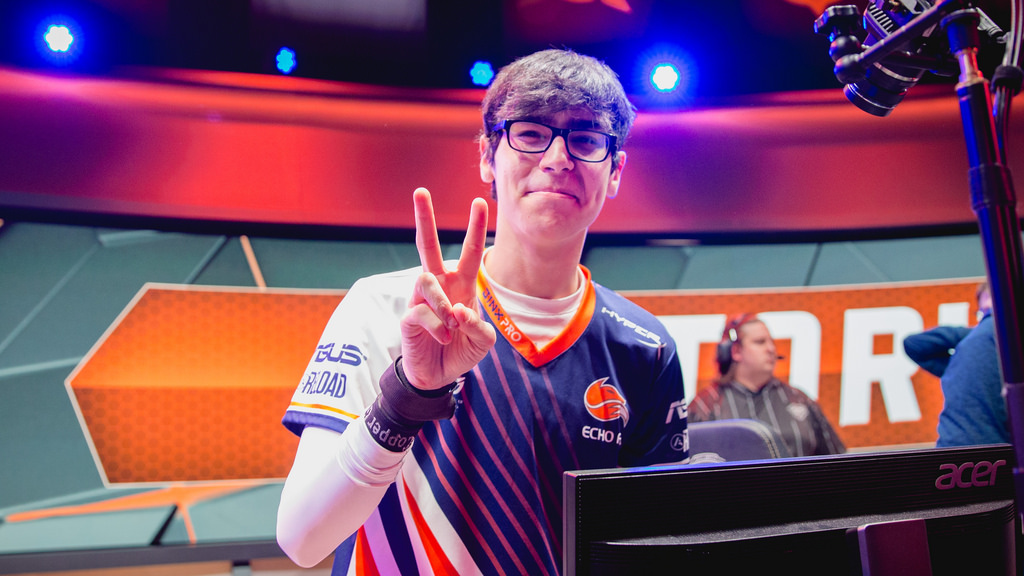 No team in North America played at nearly as fast a pace as Echo Fox, and that produced major fantasy dividends, especially in the jungle position. Dardoch was the engine for Fox's success, enabling their top and mid lane to have huge fantasy seasons. Dardoch also benefitted, posting the most kills and assists from the jungle in the league.
He was nearly equalled by famous counter-jungler Svenskeren, whose own aggression produced strong fantasy totals. The main difference between the two players? Dardoch was alive much more often.
3) Mike Yeung, Team SoloMid, 4.2 KDA, 23.86 SKPPG
4) William "Meteos" Hartman, 100 Thieves, 4.9 KDA, 23.40 SKPPG
The KDA king once again claimed his crown, leading the league in the stat at his position. Meteos may not be as exciting on the stat sheet as a Dardoch or Svenskeren, but he's solid all around and has an uncanny ability to avoid deaths. Ditto Mike Yeung, who followed up his Rookie of the Split season with another stellar showing.
5) Kim "Reignover" Yeu Jin, Counter Logic Gaming, 3.2 KDA, 22.44 SKPPG
6) Andy "AnDa" Hoang, Flyquest, 3.0 KDA, 21.33 SKPPG
7) Jake "Xmithie" Puchero, Team Liquid, 4.0 KDA, 21.06 SKPPG
Two veterans and a rookie round out the rest of the average-ish jungle players. At this point in their careers that's about where you'd expect to see Reignover and Xmithie. AnDa, though, may be a bit more interesting. He led the league in kill participation from the jungle. He's someone to keep an eye on heading into the Summer Split.
8) Nam "Lira" Tae Yoo, Clutch Gaming, 3.5 KDA, 18.02 SKPPG
9) Matthew "Akaadian" Higginbotham, OpTic Gaming, 3.2 KDA, 17.88 SKPPG
10) Juan "Contractz" Arturo Garcia, Golden Guardians, 2.0 KDA, 17.52 SKPPG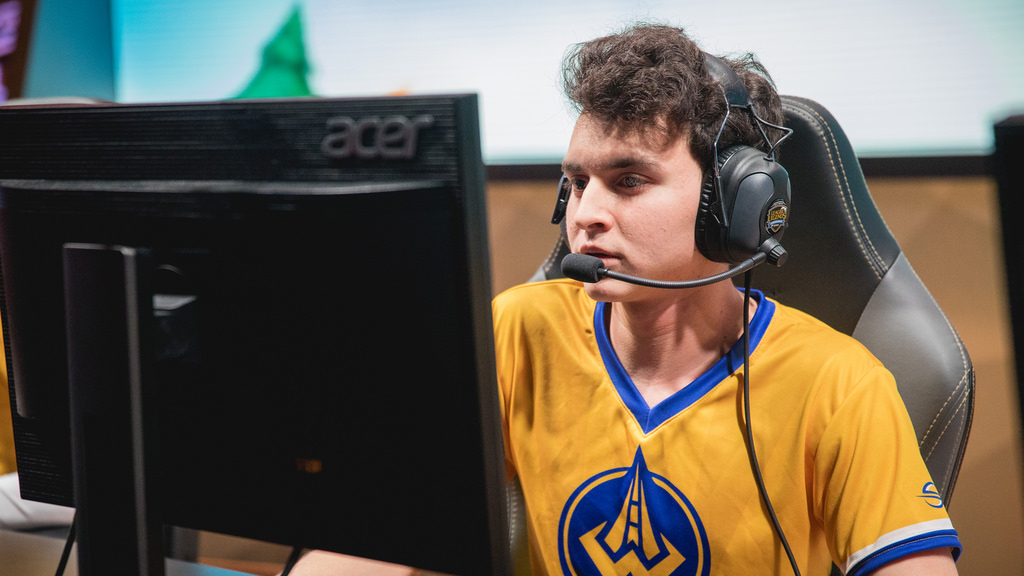 Oh, how the mighty have fallen. Just one split ago, as a member of Cloud9, Contractz lead the league in fantasy points from the jungle after earning Rookie of the Split honors in the Spring. Now he's at the bottom of the barrel after a dismal season on one of the league's weakest teams. He actually performed well in the kills category, but gave up the most deaths from the position this split and wasn't close to his peers in assists. With a better supporting cast, he could return to relevance. Pay attention to Golden Guardians in the offseason.
Europe, Average: 22.03 SKPPG
1) Marcin "Jankos" Jankowski, G2 Esports, 5.9 KDA, 27.71 SKPPG
2) Mads "Broxah" Brock-Pedersen, Fnatic, 6.5 KDA, 26.54 SKPPG
Superstar jungler Jankos tops the league in fantasy scoring at his position. He did so by posting a whopping 80.8 percent kill participation, by far the highest in the league. Jankos is always in the center of the action.
Broxah didn't repeat his insane 13.0 KDA from last summer, but he continues to post solid numbers on one of the league's most productive teams.
3) Nubar "Maxlore" Sarafian, Misfits, 4.0 KDA, 23.77 SKPPG
4) Andrei "Xerxe" Dragomir, Splyce, 7.1 KDA, 23.14 SKPPG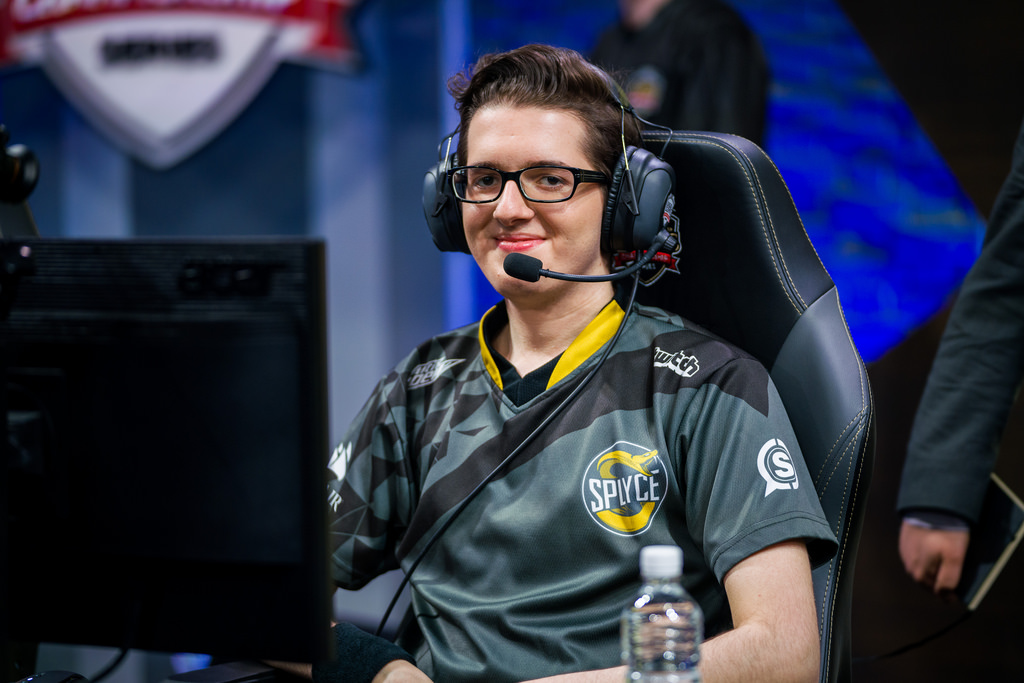 Xerxe continues to be one of Europe's top performing and most consistent junglers this season, leading the league in KDA and posting one of the best kill participations in the league. His numbers don't reach the top tier of junglers, though, in large part due to Splyce's slow style of play, a sharp contrast to last summer when Xerxe led the league in jungle kills on Unicorns of Love. Whatever style his team plays, though, Xerxe is money. He avoids the bad days more aggressive junglers might have thanks to his impressive consistency.
5) Jonas "Kold" Andersen, Unicorns of Love, 4.3 KDA, 22.95 SKPPG
6) Charly "Djoko" Guillard, Giants Gaming, 3.0 KDA, 21.23 SKPPG
7) Milo "Pride" Wehnes, FC Schalke 04, 5.0 KDA, 19.95 SKPPG
Pride has all the hallmarks of a strong performer, but Schalke's uneven performance this split let him down. He looks ready to put together a stronger season if Schalke can fix their issues heading into summer. Same with Kold, who put up surprisingly strong numbers for a team that only won 33 percent of their games.
8) Jonas "Memento" Elmarghichi, Team ROCCAT, 3.3 KDA, 19.93 SKPPG
9) Ilyas "Shook" Hartsema, H2k-Gaming, 2.8 KDA, 19.857 SKPPG
10) Erberk "Gilius" Demir, Team Vitality, 18.27 SKPPG
Shook wasn't the only jungler for H2k Gaming this split, but he was the only one who mattered, with Lucas "Santorin" Larsen posting a single digit fantasy total per game. Ouch.
---
The jungle rankings confirm one of fantasy League of Legends' most important lessons: Team performance matters more than individual play. Players score so many more points in winning matches than in losing bouts that the players on the top teams, like Fnatic and G2 Esports, also top the fantasy standings. You also need to pay attention to their pace of play; Echo Fox plays a kill-hungry style, and it's reflected on the fantasy stat sheet.
That said, you can't ignore talent. For example, if Golden Guardians improves the team around Contractz, don't be surprised to see him return to fantasy relevance. Or look at Meteos and Xerxe. The KDA kings seem to perform no matter their circumstances, and are solid bets to maintain passable scoring. And sometimes that's all you need to win in daily fantasy.