This post is brought to you by Skrilla, esports daily fantasy. Register and compete at the Skrilla website.
---
Now that the League Championship Series' Spring Split regular season is done, we're going back and taking a look at fantasy performance through every position in the lineup.
Today we're looking at the terrors of the top lane. Or perhaps, more accurately this season, the tanks of the top lane. Top lane players averaged just under 20 Skrilla Points Per Game (SKPPG), lower than every role except support. That made a high scoring top laner a rarity and an asset in daily fantasy all season long.
North America, Average: 20.49 SKPPG
1) Heo "Huni" Seung Hoon, Echo Fox, 3.1 KDA, 26.91 SKPPG
2) Kevin "Hauntzer" Yarnell, Team SoloMid, 3.3 KDA, 23.06 SKPPG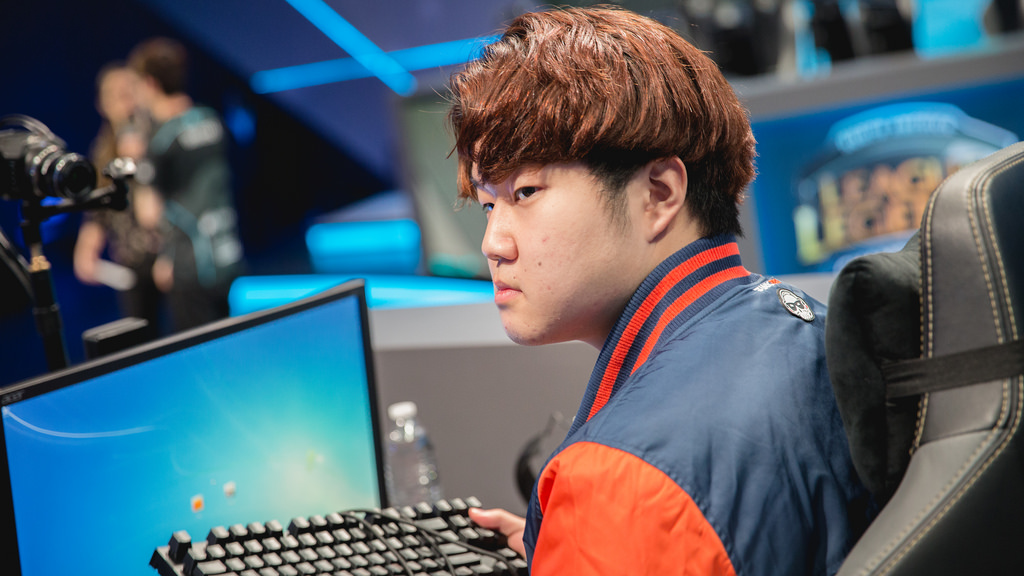 The true carry top laners in the league, Huni and Hauntzer were fantasy stalwarts all season long. Huni is infamous for his overly aggressive playstyle, but Echo Fox as a team was perfect for backing him up. Hauntzer may not be as aggressive as Huni, but TSM relied on him to abuse favorable matchups, and he delivered.
3) Kim "Ssumday" Chan Ho, 100 Thieves, 3.9 KDA, 22.14 SKPPG
Korean superstar Ssumday provided fantasy value but in a different way than the two above him. While they topped the Damage Per Minute standings, Ssumday sits near the bottom. He doesn't get a big gold advantage in lane. But he provides the steady tank that 100 Thieves needs, and it works thanks to Ssumday putting up huge numbers of assists.
4) Eric "Licorice" Ritchie, Cloud9, 2.9 KDA, 21.94 SKPPG
Cloud9's rookie acquit himself well in his first LCS season. Licorice lead the league in kills from the top lane, even topping Huni, though his relative lack of assists kept him from topping the fantasy standings.
5) Darshan Upadhyaya, Counter Logic Gaming, 3.0 KDA, 21.63 SKPPG
6) Lee "Flame" Ho Jong, Flyquest, 3.7 KDA, 20.82 SKPPG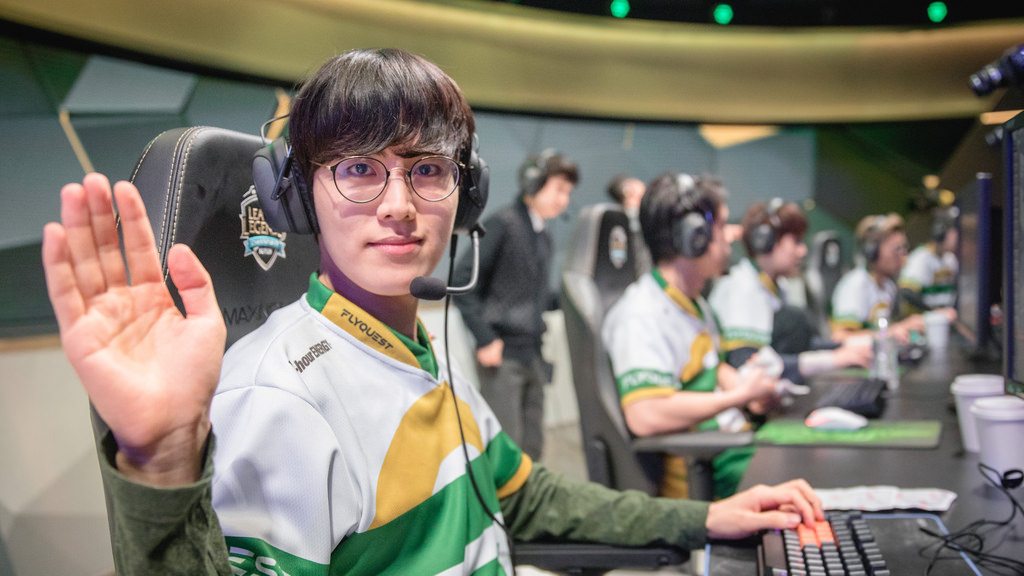 Flame was the original top lane carry, and he played like one this season, posting the second best KDA and second best Gold Differential at 10 min over his peers. But that wasn't enough to make FlyQuest successful, so Flame was a boom or bust pick for much of the season.
7) Jung "Impact" Eon Yeong, Team Liquid, 3.6 KDA, 20.2 SKPPG
8) Samson "Lourlo" Jackson, Golden Guardians, 3.6 KDA, 18.83 SKPPG
9) Colin "Solo" Earnest, Clutch Gaming, 2.8 KDA, 16.16 SKPPG
10) Niship "Dhokla" Doshi, Optic Gaming, 1.5 KDA, 13.26 SKPPG
11) Derek "Zig" Shao, Optic Gaming, 1.3 KDA, 11.49 SKPPG
Five players put up below average numbers, though Impact put up respectable ones as a member of Team Liquid. Impact was worth starting in strong matchups, like against OpTic Gaming, which featured a black hole in the top this split.
Europe, Average: 19.85 SKPG
1) Martin "Wunder" Hansen, G2 Esports, 5.9 KDA, 27.6 SKPPG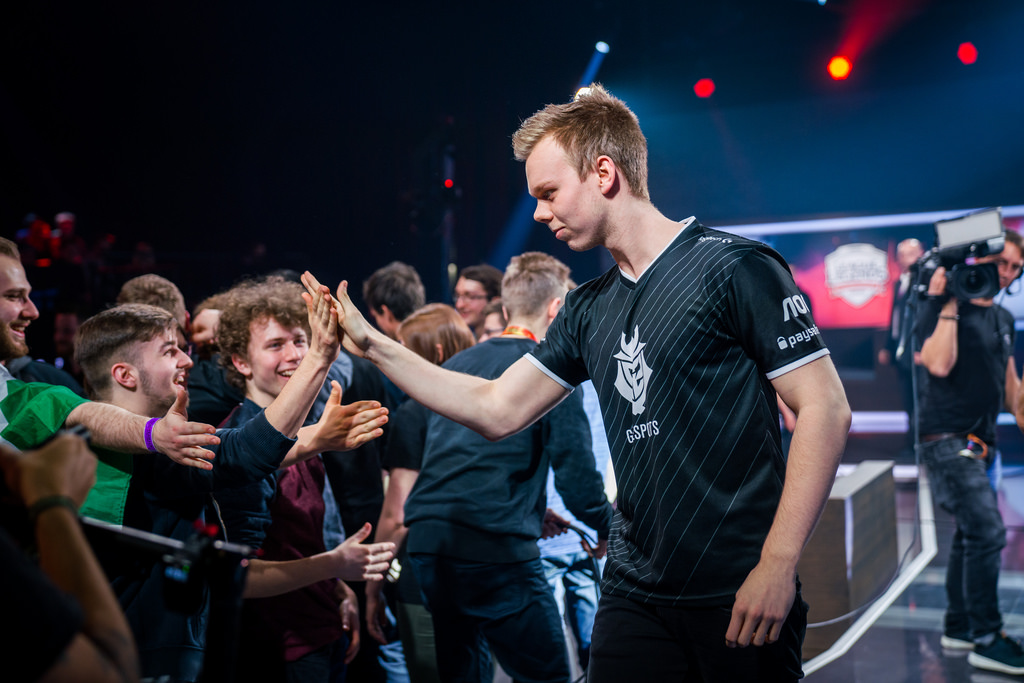 The best top laner in the LCS this season, Wunder was a beast for G2 Esports, posting huge numbers in every category day in and day out. You couldn't make a better fantasy play than sticking him in your lineup, and you have to expect that will continue in the summer.
2) Barney "Alphari" Morris, Misfits, 4.1 KDA, 21.91 SKPPG
3) Lucas "Cabochard" Simon-Meslet, Vitality, 3.3 KDA, 21.12 SKPPG
4) Paul "sOAZ" Boyer, Fnatic, 2.5 KDA, 20.83 SKPPG
5) Kim "Ruin" Hyeong Min, Giants Gaming, 2.6 KDA, 20.13 SKPPG
These four top laners all posted above average numbers, but only barely. Outside of Wunder, no player was a true fantasy dominator in Europe's top lane. All four of these players had their uses, but only for picking and choosing prime matchups.
One thing to keep in mind for future seasons: These guys played on teams with wildly different success rates. Fnatic top laner sOAZ benefitted from the league's top winning percentage. He gained most of his points from his team's success, in one of the legendary top laners' less impressive seasons individually. Ruin, on the other hand, put up strong numbers for one of the league's worst teams. If Giants Gaming improves their supporting cast heading into summer, Ruin has big potential.
6) Andrei "Odoamne" Pascu, Splyce, 2.3 KDA, 19.02 SKPPG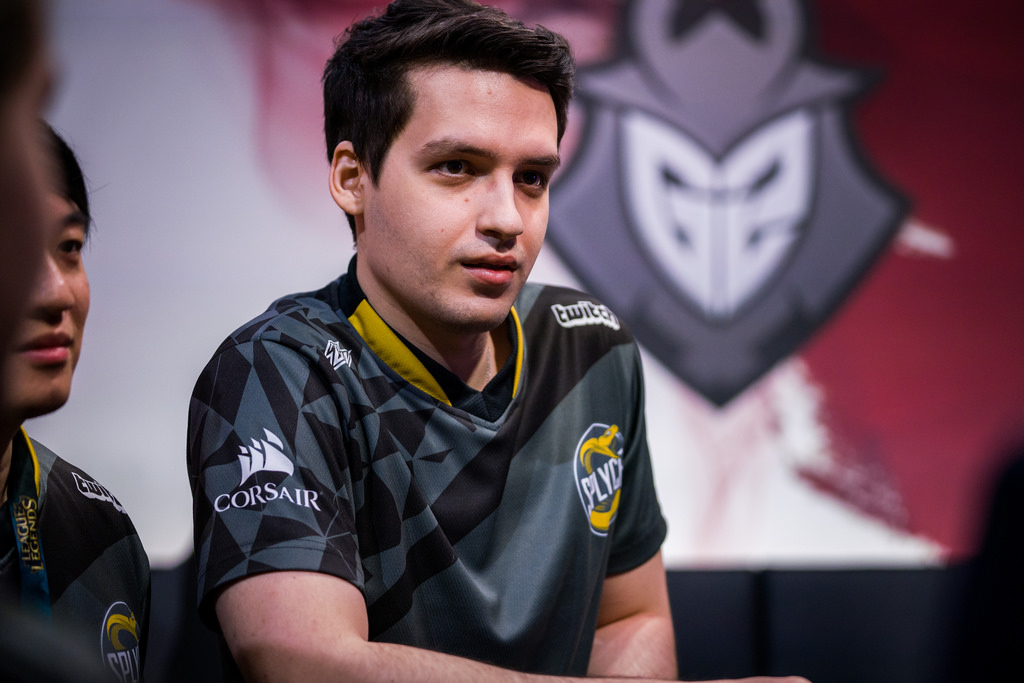 One of Europe's true top lane veterans, this is one of Odoamne's worst seasons statistically. He's Splyce's sacrificial lamb, leading the league in top lane deaths despite playing for the team that dies the least in Europe. Odoamne featured a whopping 33.8 percent of his team's deaths, and that's suppressed the fantasy value of a player who performed solidly in all other categories.
7) Kim "Profit" Jun Hyung, ROCCAT, 3.1 KDA, 18.54 SKPPG
8) Lennart "Smittyj" Warkus, H2k Gaming, 1.8 KDA, 16.52 SKPPG
9) Matti "WhiteKnight" Sormunen, Unicorns of Love, 2.2 KDA, 16.44 SKPPG
10) Tamás "Vizicsacsi" Kiss, FC Schalke 04, 2.2 KDA, 16.41 SKPPG
Smittyj is an interesting case since he actually leads the league in kill participation among top laners with 79 percent, far outstripping any player save Wunder. The problem is his team didn't get many kills over the season and he often died to provide them. Poor Vizicsacsi led the league in kills from the top lane last summer, but this split he couldn't reproduce a big season.
---
The top lane wasn't a huge position fantasy-wise this split, producing less points than other positions and a smaller spread of performance. Only a handful of players like Wunder, Huni, and Hauntzer managed to stand out, making your daily fantasy choices a bit more limited.
Next split we should expect much of the same from the top players, though North America will be interesting to watch. Cloud9 and TSM disappointed in playoffs in an unprecedented way, and while it's unlikely Hauntzer or Licorice would get replaced after solid seasons, it's possible we see significant changes in the supporting cast. Ditto on FlyQuest with Flame, who looks like he could top the league in fantasy scoring with a bit more help.