This post is brought to you by Skrilla, esports daily fantasy. Register and compete at the Skrilla website.
---
The League of Legends Championship Series is now just one week away from the end of the regular season after a slate of close matches.
The playoff race was front and center during Week 8 of the NA LCS with teams like CLG pulling off big upset wins to stay in the mix. Whether you stayed in contention for your daily fantasy prize pots depended on how well you read the playoff field. The best way to get better at something is to learn from your mistakes, and daily fantasy esports is no different.
In that note we'll be looking back at the past week of NA LCS fantasy play and taking a look at how some of my picks performed to see what worked and what didn't.
Saturday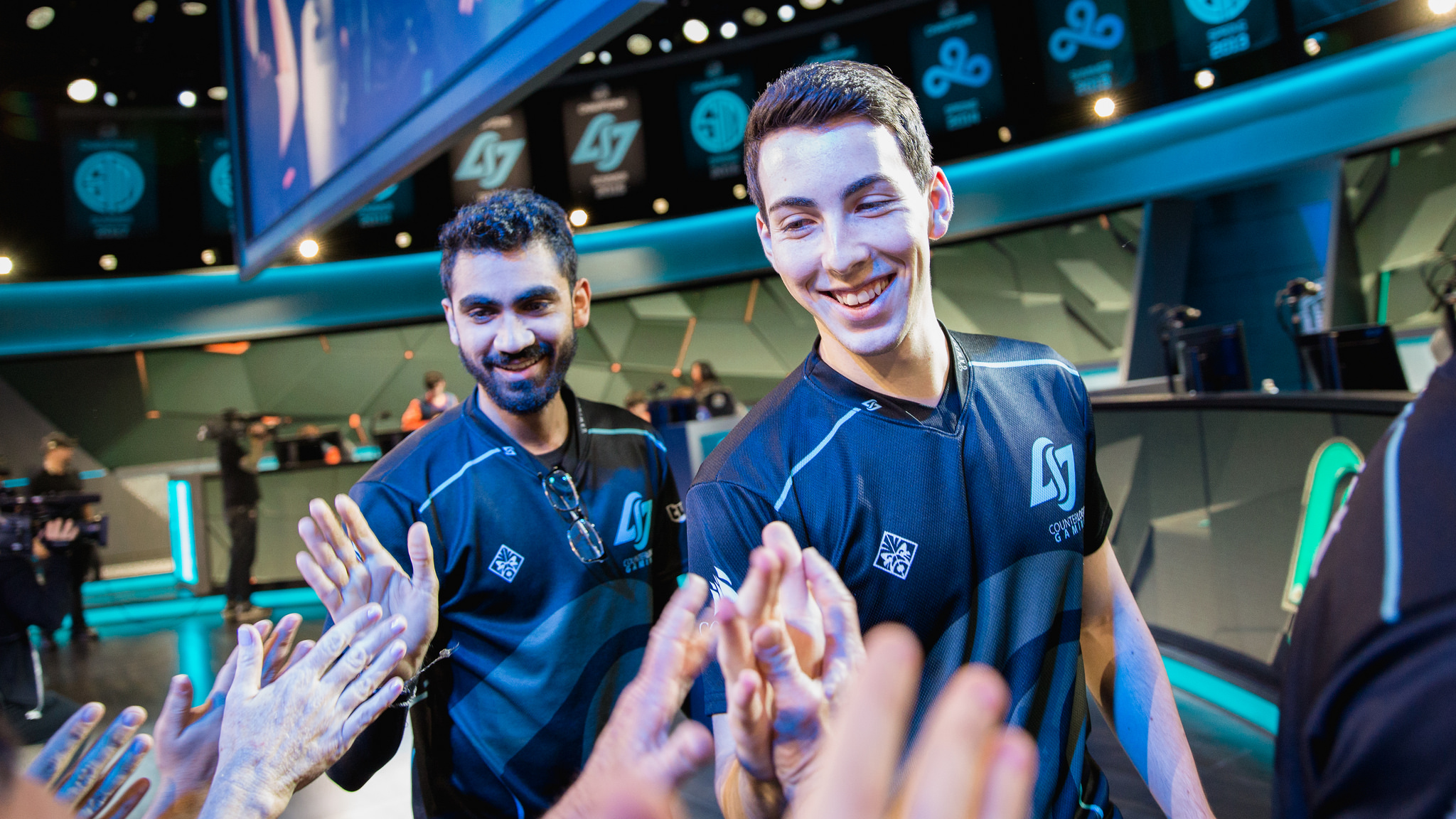 Week 8 of the NA LCS was all about CLG. They needed big wins to keep their slim playoff hopes alive, and they delivered first against Flyquest and before pulling out a huge upset over Echo Fox. Those two wins were fantasy gold. On Saturday, four CLG players ranked in the top five scorers. On Sunday five of the top six were CLG.
If you didn't start CLG players this week you probably didn't win an NA LCS contest. Trevor "Stixxay" Hayes in particular posted an incredible week with 97.53 points on day one followed by 85.78 on day two, worth every penny of his hefty 21,700 salary. The real fantasy MVPs, though, were his teammates Vincent "Biofrost" Wang and Kim "Reignover" Ui Jin, who put up similar numbers at premium positions and an affordable salary.
For our fantasy picks, CLG playing well worked out on Saturday. CLG had the cushy matchup against Flyquest and they delivered in a big way. Our other recommendations included avoiding the Clutch Gaming and Echo Fox game, and Clutch came out on top but didn't go huge in the fantasy column. Cloud9 did instead with their win over Optic Gaming.
Start — Cody Sun, ADC, 100 Thieves, 17,100
Start — William "Meteos" Hartman, Jungle, 100 Thieves, 8,750
100 Thieves secured a playoff spot this week and that's in part thanks to Cody Sun, who put up 70.63 points on Saturday at a bargain price. His teammate, Meteos, only scored 58.26, but at an 8750 salary he may have been the biggest value on the weekend, allowing you to stack your lineup with CLG's expensive aces.
Sit — Hai Lam, Mid, Golden Guardians, 15,600
The Golden Guardians got blitzed by 100 Thieves, and Hai's 0/2/2 day was nice to avoid.
Sit — Kevin "Hauntzer" Yarnell, Top, Team SoloMid, 15,950
Hauntzer put up 54.42 points in TSM's win over Team Liquid. That's not winning you any fantasy days, but it's not losing you any either, especially at his affordable price tag.
Sunday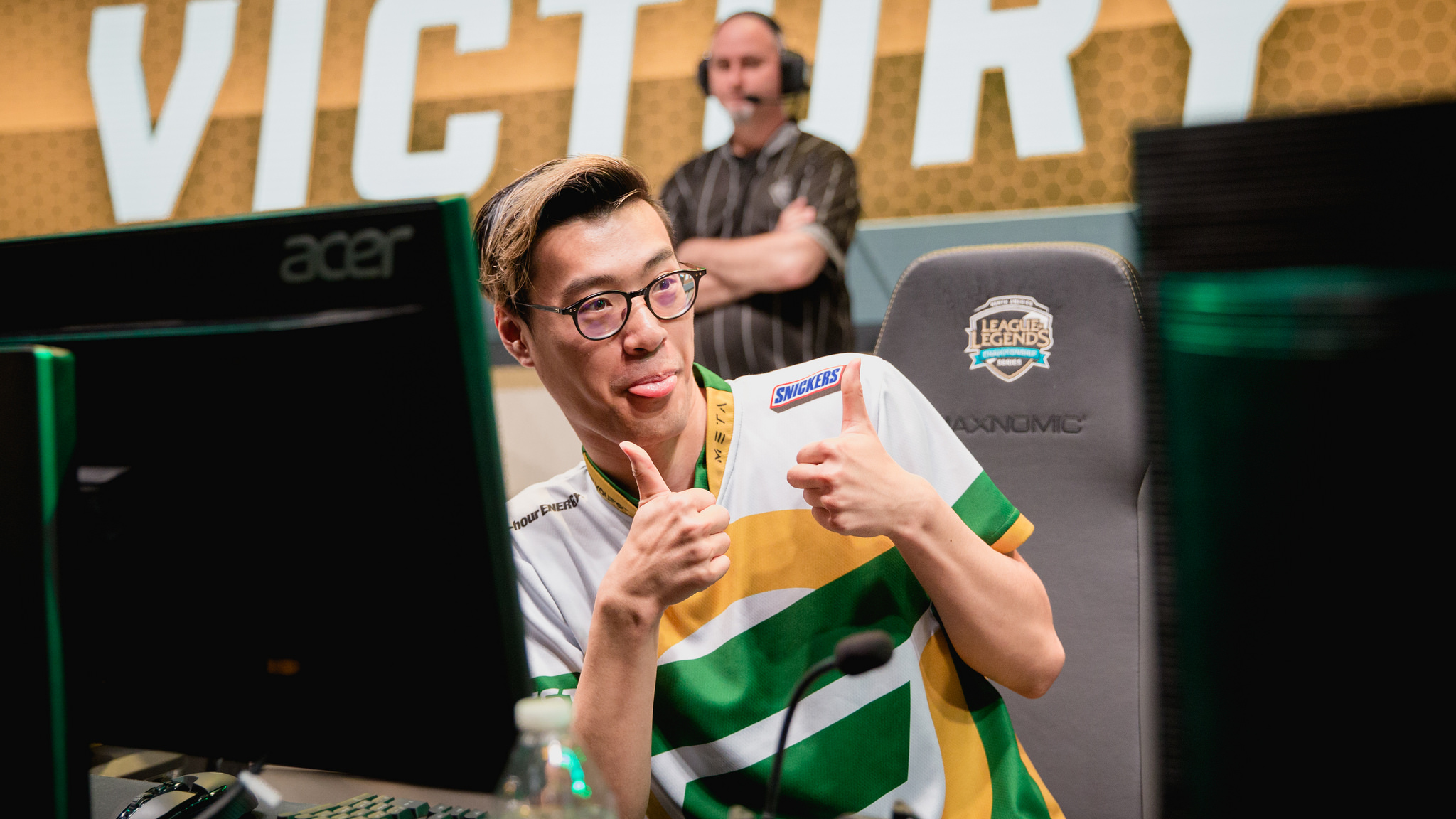 We placed our money on Echo Fox on Sunday, the league's No. 1 team clashing with a CLG squad that likes to fight and give up lots of deaths. But apparently we underestimated CLG's playoff drive, and Echo Fox's recent slump. Instead of Echo Fox dominating the fantasy standings, CLG took five of the top six spots.
The bright side is that in such an obvious matchup, most fantasy competitors ignored the CLG ticket. That meant winners mostly pulled picks from TSM, and of all teams, Flyquest. Flyquest played Golden Guardians, and both teams rank in the top half of the league in producing bloody matches. Both teams are at the bottom of the standings. There are safer bets, but they provided great value. Jason "WildTurtle" Tran posted 78.16 points for only a 14,850 price tag.
Start — Kim "Fenix" Jae Hun, Mid, Echo Fox, 14,650
Fenix didn't event reach 10 points in Echo Fox's upset loss to CLG. Ouch.
Sit — Yiliang "Doublelift" Peng, ADC, Team Liquid, 16,550
Team Liquid took out Clutch Gaming in a low-scoring battle, and that win helped Doublelift put up 65.27 points, the lowest tally for an ADC on a winning team on Sunday. Not a great pick, but not a bad one either.
Start — Matt Elento, Support, Golden Guardians, 13,550
Flyquest took this match and ruined any value Matt might provide. Bad pick by us.
Sit — Darshan Upadhyaha, Top, Counter Logic Gaming, 18,600
Another poor pick thanks to CLG's upset win. Darshan was the lowest scorer on his team, but he still put up the No. 6 score of the day with 80.04 points.
---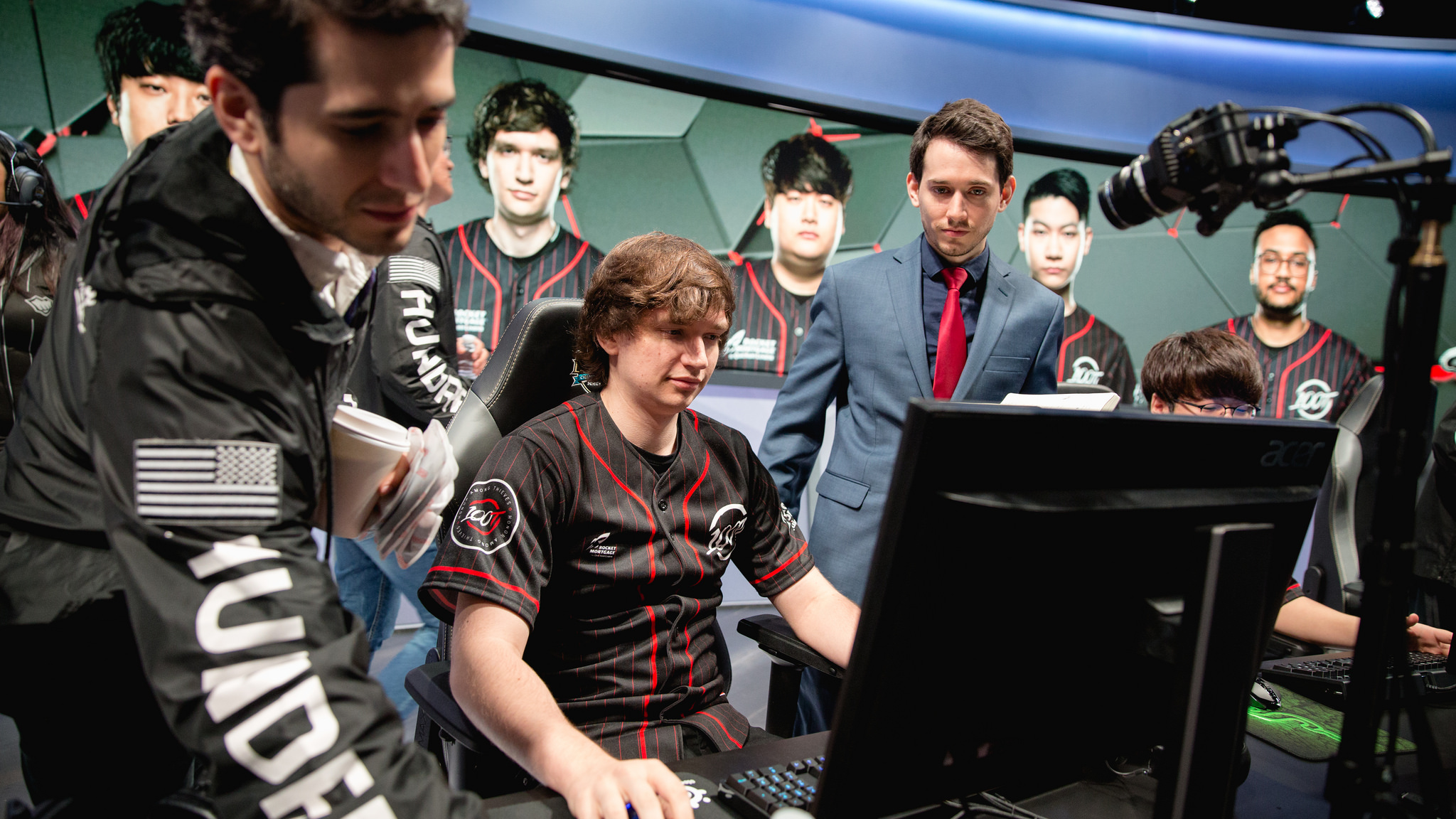 Half the battle in daily fantasy League of Legends is picking the winning teams, and this week we were about 70 percent successful. The problem is the biggest error was a pivotal one on Sunday, with CLG flipping the script.
Fantasy MVP: Trevor "Stixxay" Hayes, ADC, Counter Logic Gaming
Big Stixxay was the No. 1 scorer on Saturday by a wide margin and just a fraction of a point away from the top spot on Sunday. At 22,200 he may be one of the most expensive players in the league, but that's okay if you're topping the charts. Making Stixxay your captain this week was a sure way to win.
Best Value: William "Meteos" Hartman, Jungle, 100 Thieves
In years past Meteos set KDA records from the jungle position making him one of the most valuable fantasy assets out there. These days he's more of a role player, but this week he paid huge dividends, putting up 58.26 points on Saturday and 69.35 points on Sunday. Those aren't world-beating numbers, but when you only cost 8,750, allowing an owner to stack the lineup with big-ticket players like Stixxay and his teammate Choi "HuHi" Jae-hyun, that makes you very valuable.