This post is brought to you by Skrilla, esports daily fantasy. Register and compete at the Skrilla website.
---
The playoff stretch run is here in the League of Legends Championship Series, and that means another slate of hard-fought matches in the eighth week of the NA LCS this weekend. And that means another set of daily fantasy matchups on Skrilla.
Three teams have already clinched playoff spots, but the rest of the league still has a shot to break in if they have a good two weeks on the Rift. And we've got the picks that'll make you feel like a fantasy playoff winner.
NA LCS Week 8 Day 2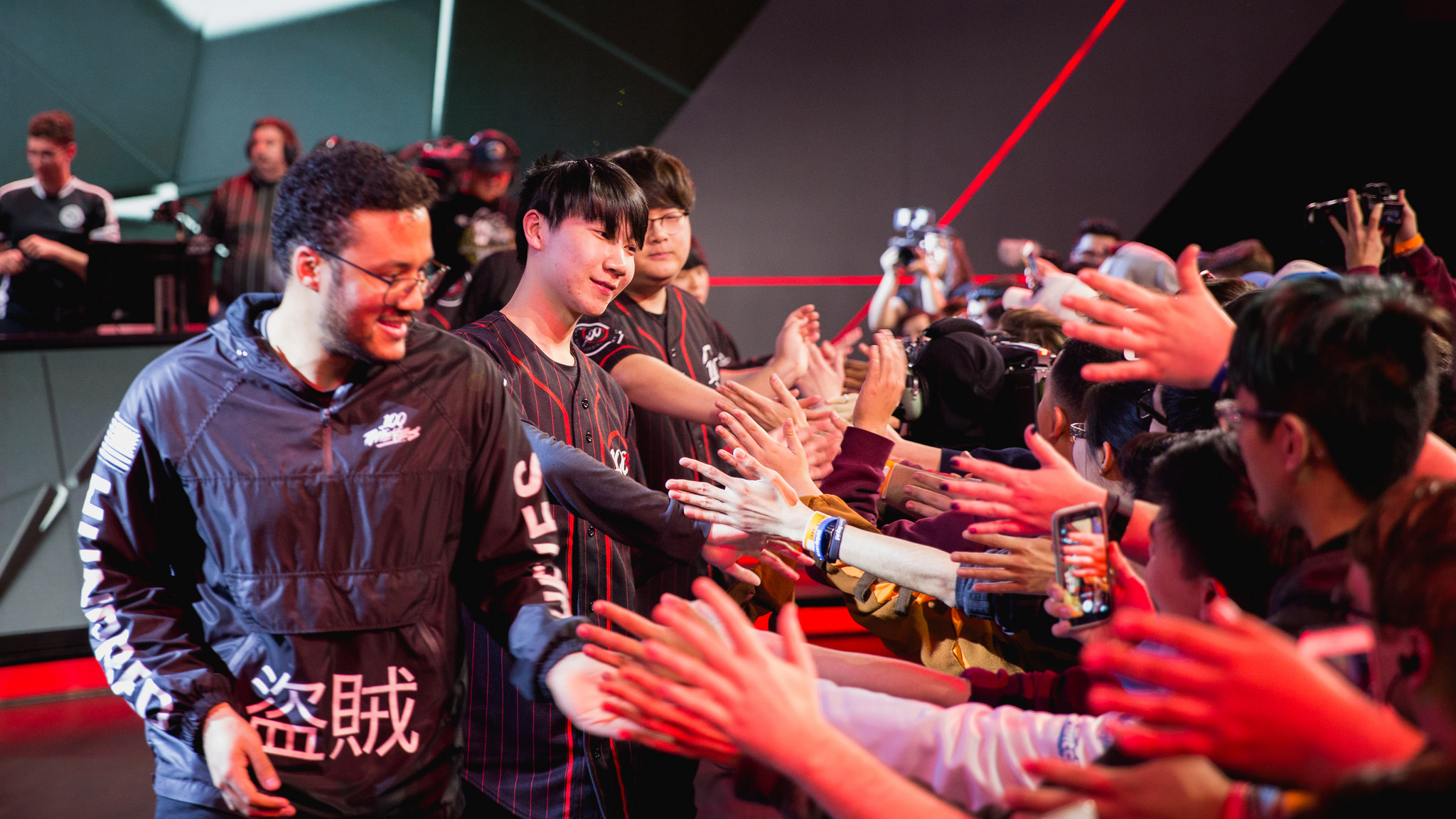 Clutch Gaming vs. Echo Fox
The immovable object against the unstoppable force: Clutch Gaming and Echo Fox are No. 1 and No. 2 in the league in K:D ratio, but they've done it in opposite ways. Clutch Gaming is near the bottom of the league in kills but they've given up a whopping 27 less deaths than the next ranked team, nearly two less deaths per game than anyone else. Echo Fox, on the other hand, is all about the kills. They've posted 30 more than any other squad in the league.
What that means for fantasy is anyone's guess, but with Echo Fox facing a team with such a knack for playing slow and safe, it may be best to steer clear from their expensive salaries.
Flyquest vs. Counter Logic Gaming
These two teams are in the top three in deaths in the league, and CLG is solid at putting up points. Assuming you think CLG will pull out a win here, they should be a solid investment this week with a primo matchup against the league's worst team, even if players like Choi "HuHi" Jae-hyun (22,200) are the most expensive at their position.
Start — Cody Sun, ADC, 100 Thieves, 17,100
For about the average salary at the position you get the league's leader in kill participation and K:D at his position in a strong matchup
Sit — Hai Lam, Mid, Golden Guardians, 15,600
Usually a strong value pick, this week's bout against 100T doesn't leave much room for Hai to put up points. You're better off looking at other players at a similar price point this week like Team Liquid's Eugene "Pobelter" Park (16,250).
Start — William "Meteos" Hartman, Jungle, 100 Thieves, 8,750
Gone are the days of Meteos setting records in the jungle, but he's nearly a record bargain at a sub-10,000 salary. He still puts up a strong K:D and high kill participation, and against Golden Guardians that's likely to pay off.
Sit — Kevin "Hauntzer" Yarnell, Top, Team SoloMid, 15,950
One of the more consistent performers over the past few seasons, Hauntzer is usually a money pick. But this week you're better off investing his relatively high salary at the position somewhere else in a tough bout against Team Liquid and Jung "Impact" Eon Yeong.
NA LCS Week 8 Day 2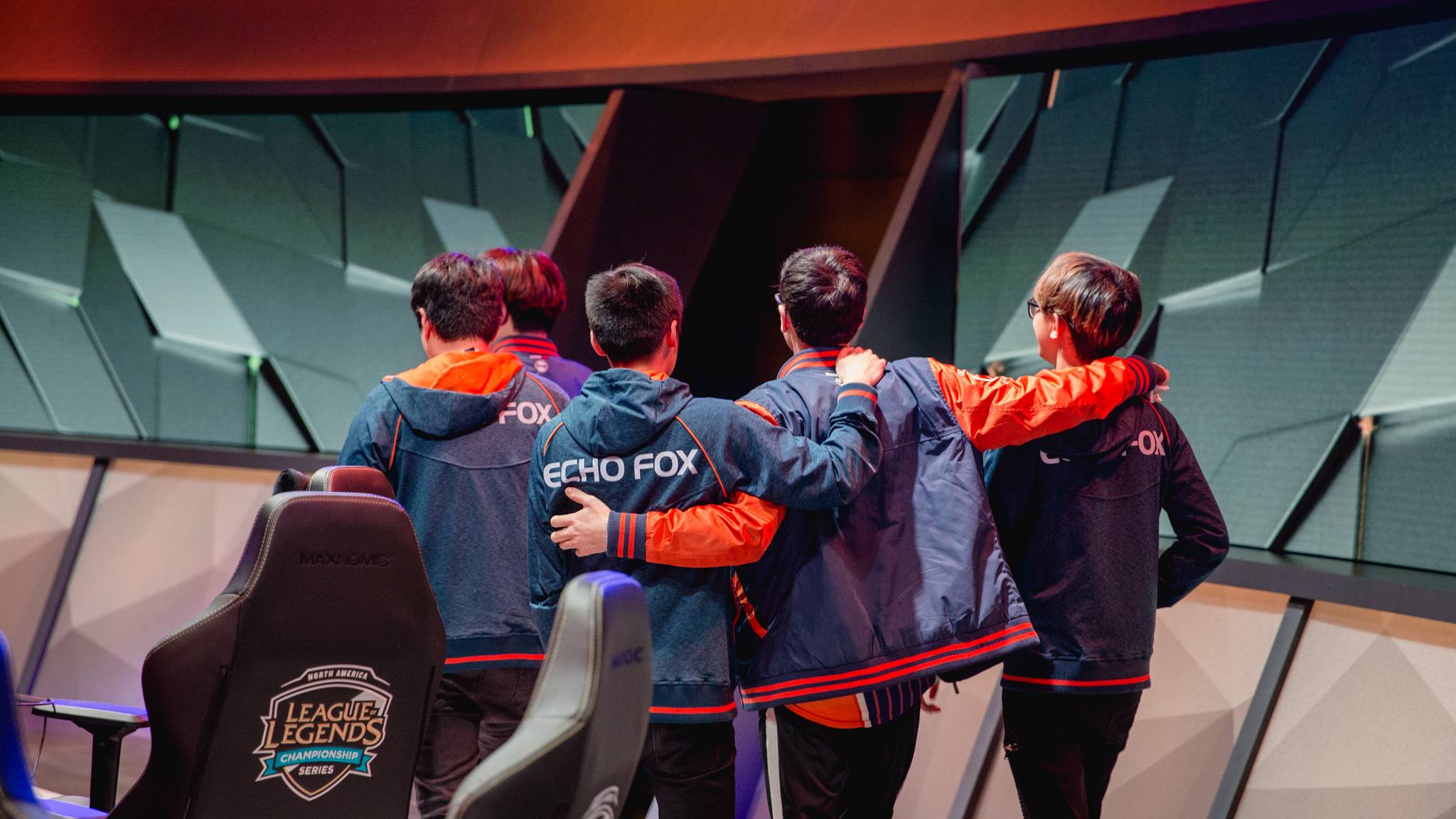 Echo Fox vs. Counter Logic Gaming
The most bloodthirsty team in the league is up against a team that gives up the second most deaths. It's the obvious strategy, but you'll likely want to stack your lineup with Echo Fox this match day as they'll likely rack up huge numbers in the best matchup of the week. Support player Adrian Ma (12,050), top laner Heo "Huni" Seung Hoon (10,750), and mid laner Kim "FeniX" Jae Hun (14,650) are all top values this week.
Optic Gaming vs. 100T
The rivalry between Matt "Nadeshot" Haag's team and his old home may be fire, but as a fantasy matchup this bout is lukewarm at best. Optic Gaming and 100T are two of the least bloody teams in the league, so don't expect a lot of fantasy points from an otherwise hot match on the Rift.
Start — Kim "Fenix" Jae Hun, Mid, Echo Fox, 14,650
He may have the lowest kill participation in the league for mid laners, but does that really matter when you have the most kills? The price is right for a player with big potential to put up the highest score of the week.
Sit — Yiliang "Doublelift" Peng, ADC, Team Liquid, 16,550
Often a strong value pick, the matchup against Clutch Gaming is death for fantasy. Doublelift may want a big game to help pull Team Liquid into a playoff spot, but don't expect it to include big fantasy numbers.
Start — Matt Elento, Support, Golden Guardians, 13,550
Matt may be a little pricey compared to a couple other supports, but he's got a strong lane matchup against a Flyquest team that likes to give up kills and extra CS.
Sit — Darshan Upadhyaha, Top, Counter Logic Gaming, 18,600
The most expensive top laner by far, Darshan isn't having a strong fantasy season and has one of the toughest matchups possible against Heo "Huni" Seung-hoon. Steer clear unless you like wasting Skrilla.