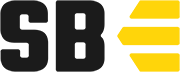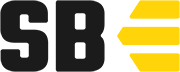 This article is brought to you by StatBanana, the best Overwatch strategy tool.
---
Andrew "rqt" Haws has been so close to tasting success with Order over the last few months. Having led the team to multiple playoff appearances, including their first grand finals in season three, rqt has been a key part of Order's slow rise up the ranks in Australian Overwatch.

Now their close to breaking the curse and taking home a Contenders Australia title at IEM Sydney. Order's coach talked with Dot Esports about the one-sided affair against Blank, why people think they're the favorites, and the Pacific Showdown.

Your match against Blank was pretty one-sided, and a lot of the community is saying you're the new favorites heading into tomorrow. Do you think there's any specific reason behind that?

rqt: I think our roster change is really starting to pay off now and that's a big part of it. Also, you look at the Drop Bears against the Mavericks and their bunker comps especially, they were really struggling to deal with it and I don't think they had the right comps for it. We've been gifted the best opportunity so far to win the title, at least with things out of our control.

We've also been super consistent since the change in week two and our boot camp before LAN was very productive, so we are feeling pretty good too.

Well that roster change was pretty big, swapping ex-DPS Jordation to flex support and bringing in Signed. How has Jordation dealt with the transition?

There were definitely some bumps to begin with and it wasn't as smooth as we were hoping for. We played the Drop Bears in week two after he had only a few days preparation and got absolutely rolled. We will see tomorrow how much he's improved and how much the team has improved, but I think he's been getting better every week.

You were at the World Cup in 2018 with Team Australia. Were you able to take any experience from there and apply it to Order?

Yeah, especially working with Gunba. He is definitely one of the more successful coaches in the Overwatch League and what he does with now Boston, who are one of the better teams at scouting talent and developing players, is great. I've taken a lot from him over time from when I played with him to working alongside him at OWWC, and it's helped me coach Order, as well as help with one-on-one coaching.

What would it mean for you to take Order to Shanghai for the Pacific Showdown?

I'd love it. Having competed in China myself back in 2017 for APAC Premier, I want my players to experience that. However, on top of that, the people on Order really do have the potential to make it to an academy in NA or Overwatch League. This is an opportunity for them to show off on the world stage, much like how OWWC was the opportunity for Trill and Punk.

Have you looked forward to the Showdown and started some preparation?

I saw something along the lines of the best Australian team would be facing the second-best Korean team and it's double elimination. Even if the Australian team who goes over loses that, we've got another chance to prove our worth as a region. I will be treating it like the World Cup where we will be underdogs, but there's no reason we can't get a good result and be competitive.
Order will take on the Sydney Drop Bears in the Overwatch Contenders Australia grand final at 12:30pm AEST on Sunday.