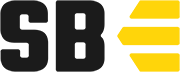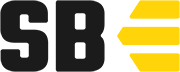 This article is brought to you by StatBanana, the best Overwatch strategy tool.
---
Overwatch's Winter Wonderland event ended on Jan. 2, making way for the next seasonal event in the schedule: Lunar New Year.
Blizzard has a habit of re-launching Overwatch's seasonal events, like Halloween Terror, Summer Games, and Lunar New Year. New content typically comes along with these events, but Blizzard also brings back old skins and cosmetics for a discounted price. So what's next on the docket? We've got you covered.
What's coming next?
Overwatch
events
Over the weekend, Blizzard Entertainment released the dates for the next Overwatch Anniversary event, which will celebrate the game's three-year anniversary with a slew of new cosmetics, including nine new skins.
Related: Gargoyle Winston is a Legendary skin coming for the Overwatch Anniversary 2019
The new Anniversary event will bring back older Arcade game modes. Cosmetics from previous years will be available for purchase in the hero gallery and in this year's set of loot boxes. Blizzard is also making Overwatch free for a week from May 21 to 28, so players can invite their friends to try out the game at no cost.
Once the Anniversary event wraps up on June 2, fans can expect the annual Summer Games to make its return as the next Overwatch event after a two-month break. In previous years, the summer-themed event started in early August and lasted until the end of the month, so fans should expect a similar timeline for this year's Summer Games.
New heroes
Overwatch heroes are typically revealed a month before their release and are released every four months. Baptiste joined the live servers in March, about two months ago, so it's safe to say we more than likely won't be seeing a new character anytime soon.
The recent Archives event introduced a few new faces in its campaign mode, however, fans have already begun speculating about who the next hero could be. Nothing has been set in stone just yet, but there's no harm in speculating about who Hero 31 could be.
Are new features on the way?
Workshop feature
Fans received a new feature called the Workshop earlier this month. The Workshop gives users the ability to create new game modes and test their own handmade hero abilities. The feature was only available on the game's Public Test Region, but it should be moved to the live servers at some point in the near future—likely with the next patch.
Related: How to generate Overwatch Workshop codes
Codes will still be usable when the Workshop returns on live servers, so fans will need to make sure they save all their creations before the PTR cycle draws to a close.