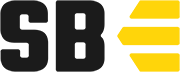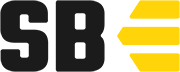 This article is brought to you by StatBanana, the best Overwatch strategy tool.
---
Blizzard has a habit of re-launching Overwatch's seasonal events, like Halloween Terror, Summer Games, and Lunar New Year. New content typically comes along with the release of these events, but Blizzard also brings back old skins and cosmetics for a discounted price.
So what's next on the docket? We've got you covered.
What's coming next?
Overwatch
events
Overwatch's annual summer-themed event, the Summer Games, ended at the start of the month, and it's looking like the next event won't be until Halloween. The game's Halloween Terror event typically launches mid-October, so fans will have to wait a full month before the spooky festivities go live.
New heroes
Overwatch heroes are typically released every four months but are teased one month ahead of their release. Sigma joined live servers earlier this month, so it's safe to say fans won't be seeing any sign of a new hero in the near future. 
The mad scientist is already available in quick play and competitive modes but is set to join the Overwatch League with the start of the season two playoffs on Aug. 30.
Are new features on the way?
Role queue
Overwatch fans got their first taste of the game's new role queue feature after the beta season went live this month. Once players enter a competitive match, they'll be able to choose one or more roles that they'd like to play. The matchmaking system then evenly distributes players across their preferred roles, with each team featuring exactly two tanks, two supports, and two damage heroes.
During the two-week mini-season, players will be able to earn points from playing ranked matches, but permanent competitive standings won't see any changes until season 18 begins.