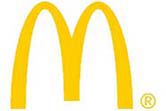 This article is proudly supported by McDonald's.
---
In an event dominated by Demon Hunters, Beast Masters, and Boomkins, it was a rare Retribution Paladin that came out on top.

Mad Dog will represent Australia and the Asia-Pacific region at the World of Warcraft Global Finals at BlizzCon after beating the top team from Korea and their home nation to win the APAC Regional Finals.

The Australian side entered the event as underdogs, and they looked the part on the first day of the tournament, dropping their opening series to the top-seeded Korean team, Give It. But Mad Dog recovered in the lower bracket, sweeping Unitas GG, who represented the region at BlizzCon last year.

Today, they faced the top-seeded team from all three regions at the event—ROC Bear King's Braised Foods from Taiwan, Give It from Korea, and Gronks from Australia—and beat them all to take the title and win the only spot at BlizzCon.

The team reached the finals off the back of their Warrior, Retribution Paladin, and Restoration Shaman team composition, a unique look compared to the comps that dominated the event. That wasn't by some grand design or strategy to counter the other teams, though; Nicholas "Fresh" Berton, the team's Paladin player, said that he never learned to play the more meta Balance Druid or Havoc Demon Hunter, so that left him with Ret.

The team used their Paladin and Shaman as their core today with legendary Hunter player Jia Xing "Yoske" Kent Foong flexing between Survival Hunter and Arms Warrior. His play on Survival Hunter was key to countering the KFC team composition (Restoration Druid, Warrior, and Hunter) favored by Korean sides Team Beast and Give It, while the Warrior proved effective against the Taiwanese and Aussie sides who relied on Demon Hunter and Boomkin.

Gronks were the favorites entering the event as the best looking team in recent regional tournaments. They were one game away from BlizzCon in 2016 while competing in the more competitive American Regional and looked primed to finally achieve that goal today, beating Korea's top team Give It 3-2 in the upper bracket finals thanks to their ability to swap team compositions and play styles.

In the finals, Gronks again showed their versatility and aggressiveness. They quickly swapped to Demon Hunter and Boomkin when their gamble on Enhancement Shaman didn't work in the first game, tying the series 1-1 with the switch. But Mad Dog also adapted, shifting their focus onto Gronks' Boomkin Dustin "Fitz" Craig-Hewett. Forcing the Druid to spend more time in Bear form than dishing out damage, Mad Dog jumped to game point with a 3-1 lead in the series. But both games could have gone either way.

Gronks, though, weren't finished. They swapped to an aggressive Assassination Rogue and Shadow Priest combo, the composition that worked so well for them in past years. The Battle For Azeroth metagame is a slower one, as shown by Mad Dog's over 10-minute wins in games three and four at 35 percent and 42 percent dampening. But Gronks showed that individual skill and teamwork can still pull out a victory. They scored a win on Tiger's Peak in game five thanks to a superb combination of crowd control, but Mad Dogs again proved too resilient. In the final match on Hook Point, they obliterated Gronks' Rogue with some well-timed burst.
Mad Dog now have a quest to attend the World of Warcraft Arena World Championship at BlizzCon.
Mad Dog are the second Australian team to reach BlizzCon in World of Warcraft after Unitas GG, who they eliminated this weekend, did it last year. Whether they can keep their Retribution Paladin relevant remains to be seen, but recent PvP tuning changes should make the spec relatively more powerful.
We'll find out soon enough as the best teams in the world converge on Anaheim, California in just one month. Esports competition begins on Oct. 25 at the Blizzard Arena, with the main event at BlizzCon set for Nov. 2 and 3.