It's incredible. Almost unprecedented in Counter Strike Global Offensive. A team that essentially came out of nowhere and catapulted to the top with no hesitance. To think it only started off with an abrupt roster change only days prior to the $250k FACEIT finals at dreamhack winter. The Brazilian's campaign is something that most can only dream of. 
Under the KaBuM esports brand, FalleN and his boys demolished Cloud9 16-4 at MLG X Games Aspen to kick start their Global Offensive campaign. Unsurprisingly they bowed out of that event after receiving a brutal battering from Ninjas in Pyjamas and Dignitas, currently known as Astralis, losing 16-3 and 16-4 respectively. 
Next in line was Clutch Con. Securing a narrow victory in overtime versus elevate and a complete demolition over SOURCEry, KaBuM secured themselves a quarterfinals showdown against the world number 1, Fnatic. Miraculously the Brazilians took down Fnatic 16-7 on one of Fnatic's best maps, mirage – unfortunately for them it was a best of three series and Fnatic quickly regained composure and finished the series off with a 16-5 and 16-0 victory on Cache and Overpass. They secured themselves a top 8 finish but more importantly, they put themselves on the radar. People were now taking not of the Brazilian hopefuls. 
Following their decent showing at clutch con was the Major qualifier. Struggling to find funding to attend the qualifier they decided to set up fundraisers. Fortunately for them ESEA and Robin 'flusha' Rönnquist chimed in and donated a combined $4000 to help send them on their way to the ESL one Katowice Major Qualifiers. Their initial match was against mousesports and after losing 16-10 they were quickly sent to the loser bracket. To qualify for the major they had to take down INSHOCK and Dignitas and astonishingly they did so with ease securing theirselves a spot as challengers in the upcoming Katowice major.
Prior to the ESL one event the roster had moved on to the more popular Brazilian organisation, Keyd Stars. Awarded with a group containing CLG, HellRaisers and Ninjas in Pyjamas, Keyd Stars started off the major with a loss to the fan favourites, Ninjas in Pyjamas. Understanding that NiP were one of the best teams in the world and knowing that their following two opponents were more than manageable, they went into the following two matches with a clear mind and a clear objective, qualifying for the playoffs. Continuing to look impressive they took down HellRaisers and CLG in style. Facing Virtus Pro in their first match in the playoffs Keyd Stars get annihilated 16-4 on the first map, Mirage. Amazingly, showing great endurance and composure they took down Virtus Pro in a nail-biting 19-17 Overpass match. Unfortunately for them it was a best of three and one map win isn't enough to advance. Virtus pro closed out the series with an even more convincing 16-1 victory on Nuke. Their top 8 finish at the major, was something to be proud of, something NA fans would beg for, and it was a showing that really put them on the international radar with Thoorin ranking them as the 9th best team in his CS:GO Top 10 World Rankings. The top 8 finish at the major also guaranteed them a spot at the following major in Cologne. 
Following the Katowice major was a bit of lull for the South American side failing to qualify or receive an invitation for any international competition, however, during the hiatus the team decided to move to the United States of America in preparation for several leagues. Surprisingly FalleN and his crew failed to dominate the North American scene as some would have expected following their impressive result at the major. 
The next international tournament was ESL ESEA Pro League Season 1 Finals where astoundingly the Brazilian side managed to take down then second best team in the world, Team Solo Mid, 16-12 on inferno. But the victory wasn't something too unexpected as the Brazilians had proven time and time again that they were capable of beating even the best teams in the world in best of ones. Following their impressive victory was an unexpected loss to the North American team Counter Logic Gaming. A disappointing loss for the Brazilians which only got worse knowing that their next opponents would be Fnatic, in a best of 3. Up till this point Keyd Stars had never been capable of securing a victory against a top European team in a best of 3 and in this case it was no different. A blowout 16-5 on inferno and a heartbreaking 19-16 on train sent the boys packing with 5/6th place finish. 
Their loss at the Pro League didn't hinder the team too much as they had dropped their previous organisation, Keyd Stars, in favour of the North American brand, Luminosity Gaming. Along with the organisational changes came one of the best roster changes in 2015. Fallen and his team decided to release zqks and bring on the previously unkown talent, Coldzera. 
Luminosity Gaming went into the ESL One: Cologne Major reinvigorated and hopeful, looking to finally take down the Europeans in a best of three series. Unfortunately for them, nothing had changed. They qualified for the top 8 defeating Team Kinguin and FlipSid3 Tactics securing themselves yet another showing against the world champions, fnatic, in  a best of 3. And yet again they fail to overcome their struggles and drop out of the tournament in the quarters following 16-5 and 16-14 loss. 
The following months were much the same for the South Americans with their activity consisting mainly of domestic competitions within North America. A plethora of second place finishes at these domestic events left much to be desired for luminosity. 
Then came Dreamhack Cluj Napoca. The third and final major of 2015. Coming into the event the hype wasn't quite there for the Brazilian competitors, they had potential but they failed achieve much which resulted in people slowly losing hope. But luminosity hadn't given up just yet. This time their first group stage match was against Americas favourite, Cloud9. With an incredible 31 kills coldzera carried his team on dust 2 and secured their first victory of the major, 16-11. Next up for the Brazilian side were the boys in orange and black, fnatic. Previous major winners and best team in the world, the fnatic side surprisingly came into the event without the expectations and level of confidence you'd expect. Launching off to a dominant start fnatic secured 7 rounds as the terrorist side of Inferno in just just 9 rounds. Failing to maintain the momentum, fnatic still managed to win their terrorist half 8-7, a result most would be more than delighted with. However, the match wasn't over yet and Luminosity with a brilliant T-half of their own managed to secure the victory over the world champions 16-13 on one of their best maps. A victory that resulted in them qualifying out of groups in first place. An incredible accomplishment. But unfortunately for Luminosity qualifying out of groups meant they had to play Na'Vi in a best of 3 series in the quarterfinals. And the match went as you'd expect,  Na'Vi won 2-0(though the matches were incredibly close) and Luminosity dropped out in the quarters without winning a best of series, as usual. 
A couple of weeks after the Dreamhack Cluj Napoca major came cevo and with it came Luminsoty's first ever victory in a best of series against a top European side. Unfortunately for them that European side was a weak Titan. And even more unfortunate for them is that, even though LG demolished Titan 2-0 in the upper bracket, Titan came back in the lower bracket defeating Luminosity 2-1, knocking them out of the tournament in a depressing fashion. 
A disappointing 4th place finish at the North American RGN pro series and IBuyPower cup coupled with a heartbreaking 2-0 loss against Na'Vi at IEM San Jose resulting in them finishing in last place saw the last of that Luminosity Gaming roster. 
But this was only the beginning. 
-steel – boltz + TACO + fnx
It was a ridiculous roster change… A move made only 3 or 4 days before the $250k dreamhack winter FACEIT finals. Fans and pundits alike thought FalleN and his team insane for making such an abrupt roster change on such short notice. And it was insane. Nearly everybody in the world would agree that finishing the event with the previous roster would've been the correct decision but FalleN didn't. 
Of course nobody expected anything from them. I doubt the team members themselves expected anything outside of a last place finish. A roster that has only existed for 3 days going up against the worlds best? You'd have to be a lunatic to think they'd accomplish anything. And their tournament run started off as you'd imagine for a brand new team. A 16-0 spanking by the recently altered fnatic lineup.  A spanking that would send them on a date with the then best team in the world, EnVy. And worse yet, it was a best of 3. But they started off strong; incredibly strong in fact. A 10-5 CT side vs EnVyUs on Mirage. EnVyUs known for their incredible t-sides and weaker CT side on Mirage, this match was all but won for Luminosity… And it was. An absolutely incredible 16-6 victory against the best team in the world. But it was still a best of 3. One map isn't enough. And Mirage isn't one of EnVyUs' strongest maps. Next up was CobbleStone. EnVyUs' strongest map. There wasn't much of a chance for the South American competitors and EnVyUs swiftly closed out the match in convincing fashion with a 16-8 scoreline.
But then came Inferno.
In the most astonishing fashion Luminosity Gaming secured round after round in the first half on the terrorist side. An 8 round start on the terrorist half. An advantage they wouldn't give up for the rest of the game. While their T side was brilliant their CT side was even more admirable. Winning the pistol gave them all the momentum they needed to swiftly close out the game. Incredible lock downs and clutches, highlight reel galore. It was an extraordinary feat for an extraordinary team. Eliminating EnVyUs in last place, what an accomplishment. 
And then came NiP
Obviously weaker than EnVy but still clear favourites over the under-practiced, inexperienced, 3 day old lineup of Luminsoty. The Brazilians should have no chance of overcoming yet another top European in a best of 3… But they came in force. a 16-10 victory on Mirage in first map. And they carried on that momentum to an even more impressive 8-0 start on the terrorist side of cache. Unfortunately they lost grip of the half allowing the Ninjas back with 6 rounds, and the ninjas never let loose. They pushed the match into overtime and closed it out. Most teams would've crumbled, they would've succumbed to the pressure of playing against one of the best European teams in the world in a best of 3 series. But not Luminosity. They fought through it, they persevered, they showed what they were capable of as a team. And with incredible skill and strategy they finished off the Ninjas on cobblestone and closed out the series 2-1 sending them into the semi-finals against ex-TSM, the third strongest team in the world. 
Even at this point ex-TSM were still the favourites. Luminosity were the clear underdogs who should still have no chance of proceeding any further but yet again they prove their worth and show what they're capable of from both a strategical and mechanical perspective. It's incredible. A team that has only existed for 3 days with such cohesion, such synergy, skill and strategies that easily surpass even the best teams in the world. And that's exactly what they did. Demolishing ex-TSM on Mirage, then getting obliterated on Overpass the match was all decided on Inferno. Incredible terrorist sides from both teams and miraculous clutches left the match in overtime and just like always, ex-TSM choke, they collapse on the mainstage and luminosity brutalize them in the overtime and secure their position in the finals. What a story. 
Unfortunately the story ends there. Well not quite; Luminosity go on to the finals to play the opponents they first faced. The opponents that sent them into the lower bracket of group stages following a 16-0 defeat on Dust 2. but that didn't stop Luminosity. This time they played Train first. It's incredible. Dust 2, Cobble, Inferno, Cache, Mirage and now Train? This team has only existed for 4 days, how is it even possible to know how to play that many maps? Luminosity demolish fnatic 16-9 on the first map but fnatic's prestige and class shown through in the last two matches and they secured themselves the victory sending luminosity home with the very respectable second place finish. Taking down EnVyUs, NiP, TSM and a map off of fnatic as a 3/4 day old roster? Respectable is an understatement. 
At their next event they lost to Na'Vi, twice. And were knocked out in 5th/6th place because of it. The hyped died down a little bit for this extraordinary roster but people were still excited, they were still hopeful. And they had reason to be. They had only lost to Na'Vi and the matches were incredibly close and exciting. So while they didn't necessarily end the year how they wanted it, the future still looked good for the Brazilian challengers. 
And then 2016 started. And it started off with Luminosity going home to compete in a lan with their own countrymen; which they won easily of course. They looked great in doing so but you can't really derive anything from a team like Luminosity competing against the field that existed in that tournament. So people were still skeptical. They didn't know what to expect from this roster. What could you expect? All we'd seen so far was their miraculous run at dreamhack winter – which most would still consider a fluke – and their 5th/6th finish at ESL ESEA which is more along the lines of what you should from a team like Luminosity. 
But is that really what you should expect? A 5th/6th place team? I don't think so. 
Next up we had Starladder i-League Starseries XIV finals and Luminosity started of the year strong. Very strong. They took down G2 2-0 and finally managed to overcome their nemesis, Na'Vi – the second best team in the world, coming off of a second place finish at ESL ESEA against fnatic-, who had always played incredibly close matches but always managed to close them out. This was LG's first victory against Na'Vi and while it's only in the group stages, those sort of victories are exactly what you need to get over the possible mental block that comes with losing to a team repeatedly. If it's anything like their situation with best of 3's earlier in the year then you can definitely expect LG to win plenty more best of 3's against Na'Vi. Unfortunately for Luminosity they matched up against current best team in the world, fnatic, in the semi-finals. In what honestly should've been Luminosity's win, fnatic managed to pull off the most miraculous clutch at 14-13 off the back of dennis' incredible triple kill with the cz75 in an eco round in the third map of the series. In an incredible turn of events fnatic steal away the series without even going into overtime. A heart breaking loss for the Brazilians. 
But it isn't over. The year has just started. Fnatic, EnVyUs, Na'Vi, Ex-TSM(now Astralis) have all shown major weaknesses and luminosity continue to look stronger and stronger. Fnatic, even with their 4 event win streak, don't look like the most dominant team in the game – losing 2-0 to envyus twice – and probably should've lost the series to luminosity at starladder. EnVyUs have imploded, previously the number one team they've had some dreadful finishes as of late losing to luminosity at dreamhack winter already. Ex-TSM have now been defeated twice by the South American group in significant matches and they continue to maintain their soul crushing choking tendencies. Na'Vi – the previous kryptonite of LG – even they have been overcome losing 2-0 at Starladder Starseries. All these teams show clear weaknesses, team like fnatic and EnVyUs lack, TSM lack in mentality and composure; Na'Vi, while clearly strategically adept also tend to struggle with attitudes. The only liability LG currently posses is TACO's inconsistency but that hasn't been an issue thus far. Following their victories over all these top teams it's hard to argue that Luminosity aren't a top 5 team. 
The stars are aligning for Luminosity Gaming. They have the strategy – with Thoorin proclaimed best in game leader in the world, Fallen. The have the skill with fnx, fer, Coldzera and FalleN. They have an incredible AWPer. Incredible clutchers. Incredible mad fraggers. Every member is potentially a star player. They have the attitude, the determination, the motivation, the composure, the passion, the synergy and teamwork, the will to become the best in the world. They're capable with every weapon, they're incredible on force buys, pistols and closing out rounds with an advantage. They have everything, except the titles, which I believe is only a matter of time. Right now I would say luminosity are the most complete team in Counter Strike. Right now I would honestly say they're the third best team in the world. Right now I would even make the claim that they have the potential to be the number one team in all of Counter Strike. And they will be future champions.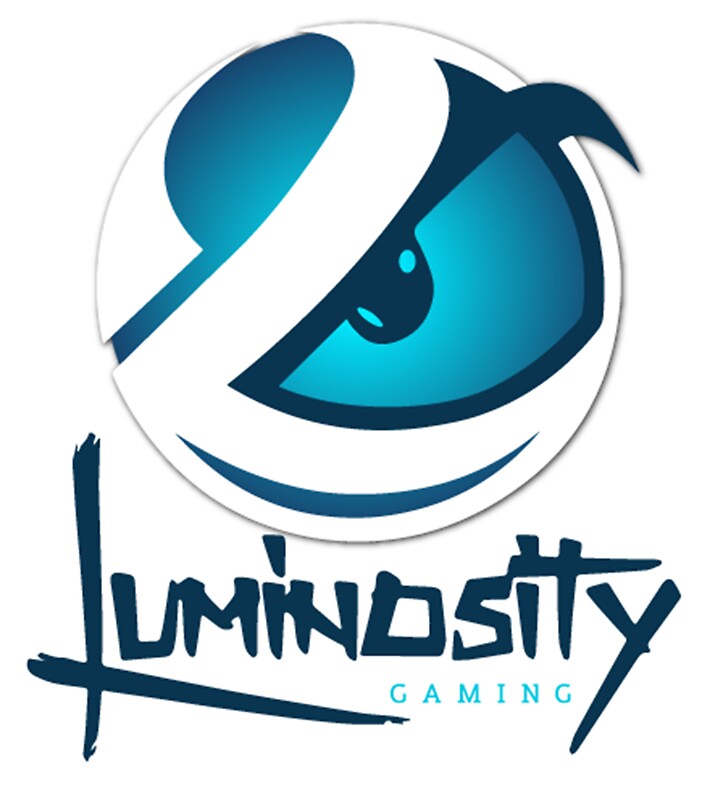 If you enjoyed this article check out my other articles: