Season five of Fortnite has been mostly devoid of any teasers or mysteries, unlike previous seasons. Until now.
Season three featured a lead-up to a massive meteor crash that changed the map in big ways, and season four's rocket launch created rifts in time and space that created similar alterations.
Now, it finally appears that whatever is coming next might be closer than you think.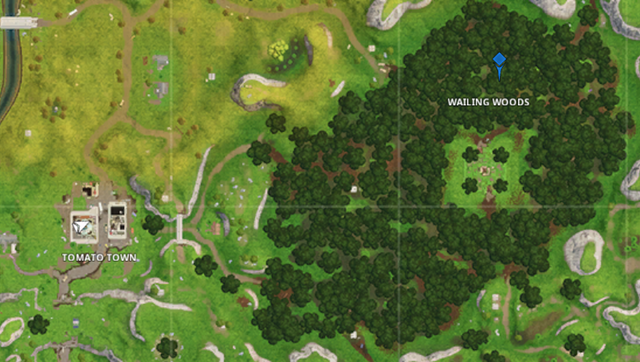 Just a few days ago, the Tomato Town mascot head re-appeared on top of the restaurant in the location, albeit with a much different appearance. The head looks to be made out of stone, and it is facing to the northeast.
A Reddit user by the name of OmegaTier100 pointed out that the head is facing in a very specific direction—Right at the dormant bunker in the middle of Wailing Woods.
The empty bunker was added into the game way back on May 8, and it seems to have been a placeholder all this time. Players were able to glitch inside of it using shopping carts, but just like Al Capone's vault it was completely empty. That might not be the case forever, dear Geraldos.
Right now this is obviously very little evidence to go on and it's purely speculation, but it definitely seems pertinent to keep your eyes on whatever oddities may be re-appearing in the map over the coming weeks. 
Fortnite's fifth season is scheduled to end around Sep. 25, so the next month or so should be filled with lots of teases and Easter eggs for whatever schism comes next.