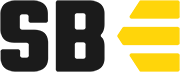 This article is brought to you by StatBanana, the best Overwatch strategy tool.
---
The introduction of the Overwatch Workshop has brought us hundreds of unique creations, countless new game modes, and (supposedly) the ability to prototype heroes.

You can technically modify a hero, but it's not as exciting as you'd imagine. You can't import files from outside the game, and this is the Workshop's biggest limitation.

This means creating personalized abilities is almost impossible, no matter how creative you are. If you edit a hero, you'll always have to base it on another character's abilities. You could add Widowmaker's Grappling Hook to Tracer, for example, but there wouldn't be a seamless transition. There are still a few possible options, however.

As stand-alone creations, a prototyped hero is mostly redundant in this iteration of the Workshop. Blizzard will likely fix this soon and add more options, but for the time being, creators are limited in terms of what they can do.
You can modify a hero by creating a script in the Workshop's editor. You can do this by going to Settings and selecting Workshop. Once you're there, you'll need to add a new Rule. Give the Rule a name ("double jump," for example), then proceed to create a set of Conditions and Actions. You'll have to be creative here and test out the mode's limitations.
It's also important to choose an Event. If you neglect this option, your script won't work as intended. If you want to specifically modify a hero, choose "Ongoing – Each Player." This means there will be a continuous action depending on your Conditions. You can now select an individual hero in the Event subcategory, such as Tracer.
Next, bind a key to enable the script. This means if you press crouch, for example, your hero will correspond with its modification. It'll only do this once you've added an Action.
Click Create Action and select your desired options. There are a few possible things you can do here, including changing direction, speed, motion, and number. You can play around with this to modify your hero. Once you've finished or you want to test out your script, press back and click Start. It'll take some time to find what you're looking for, but that's the fun of the Workshop.