The PUBG Mobile EMEA League Finals are being played from Oct. 22 to 25. Sixteen teams from across the region are competing for a share of the $73,200 prize pool and three slots to the PUBG Mobile Global Championship (PMGC) season zero.
The teams will play five matches per day for a total of 20 matches. The top three teams from the overall standings will make it to the PMGC.
Related: How to watch the PUBG Mobile EMEA League Finals 2020
Here are the scores and standings for the EMEA League 2020 Finals:
Overall Standings
Here are the overall standings after 20 matches. Na'Vi has won the tournament.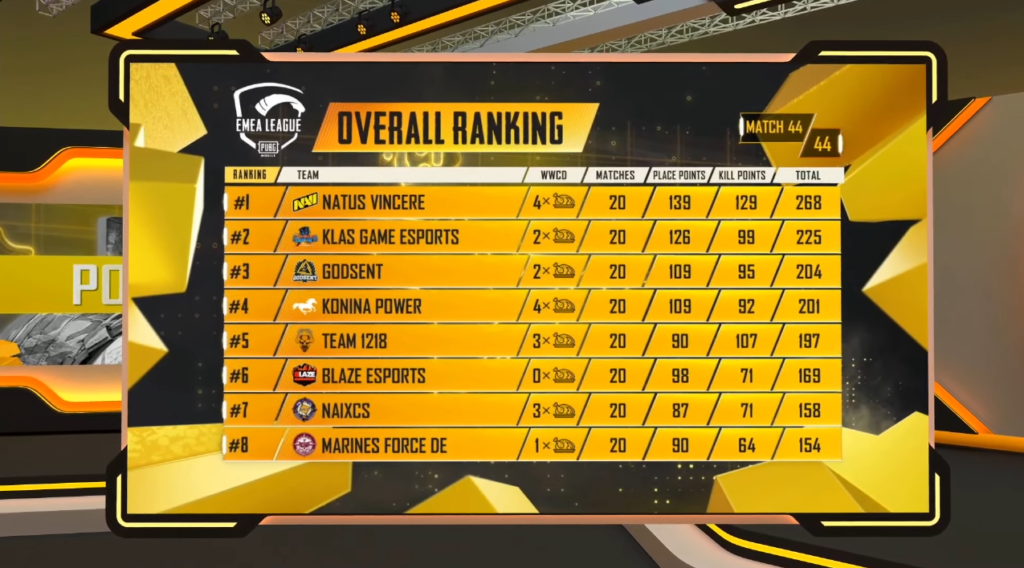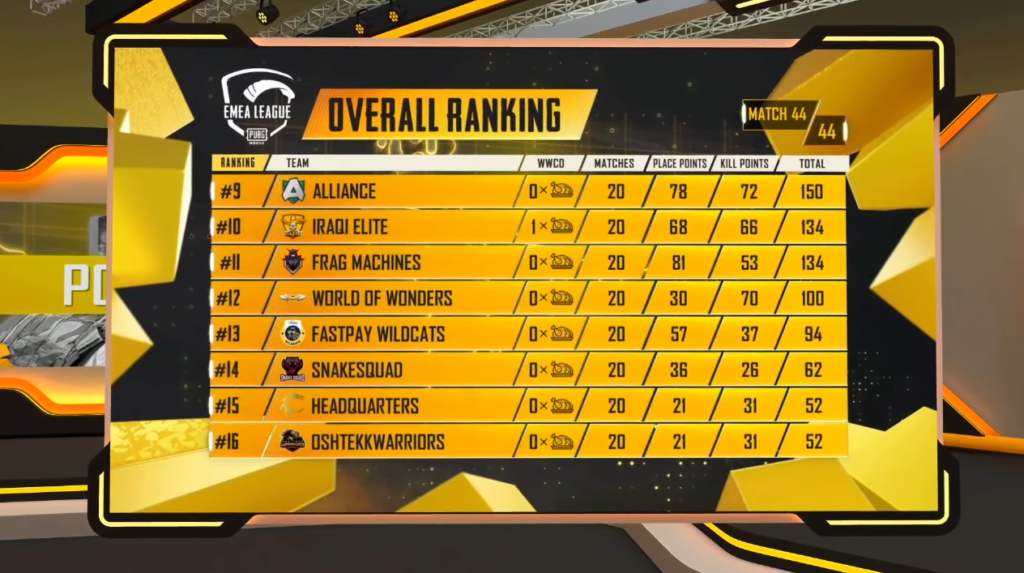 Scoreboard per match
Day four (Oct. 25)
Match four – Vikendi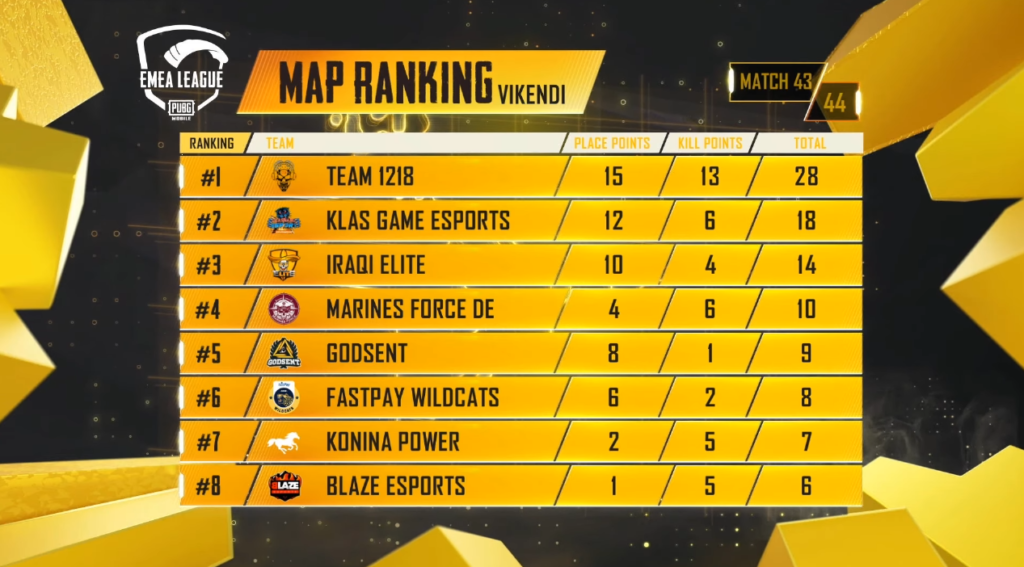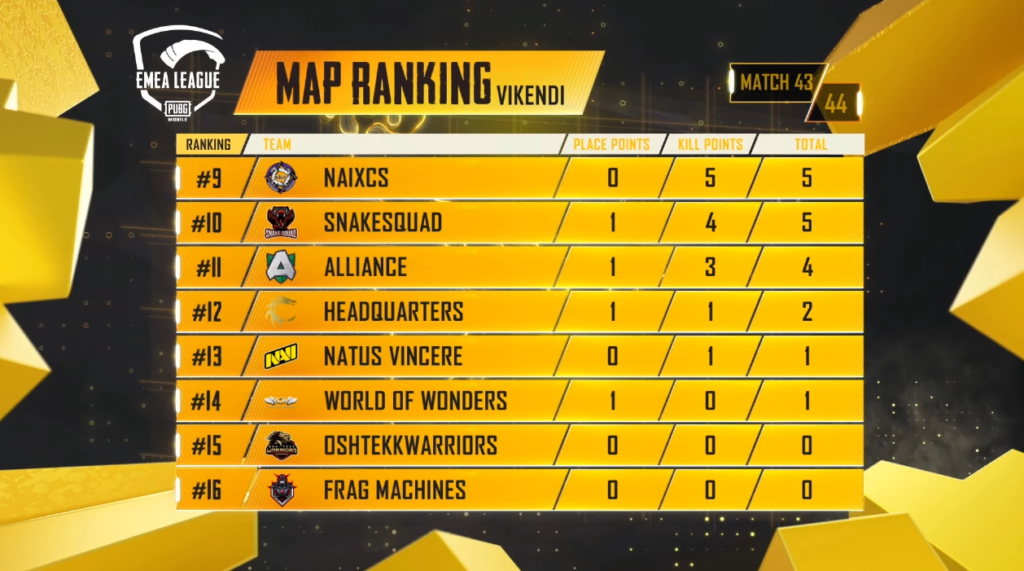 Match three – Sanhok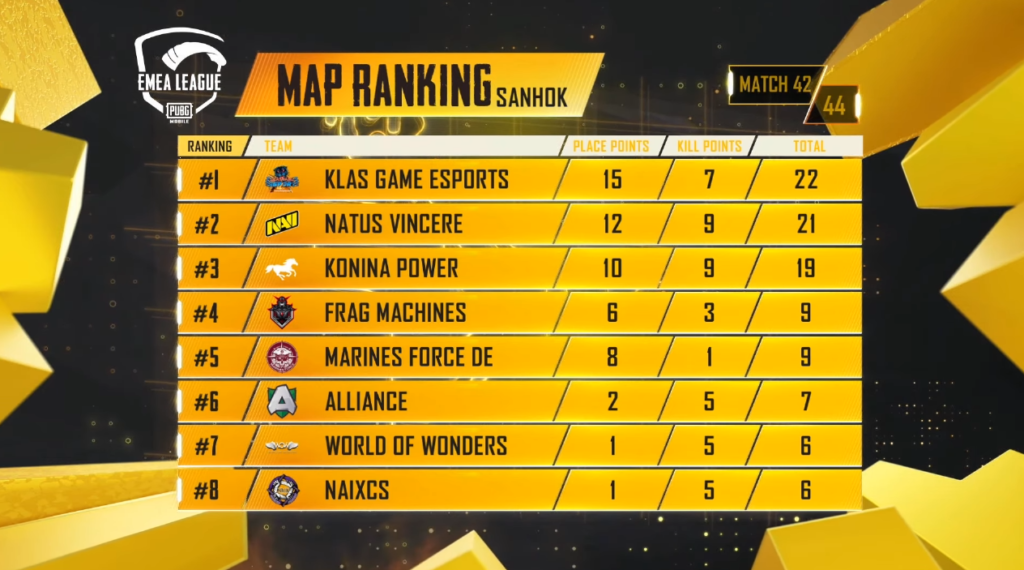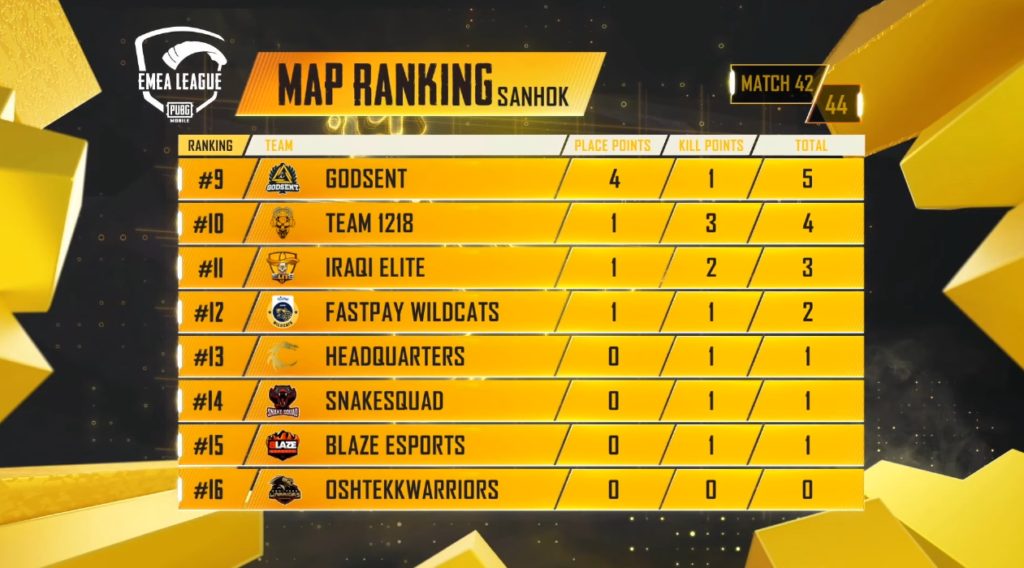 Match two – Miramar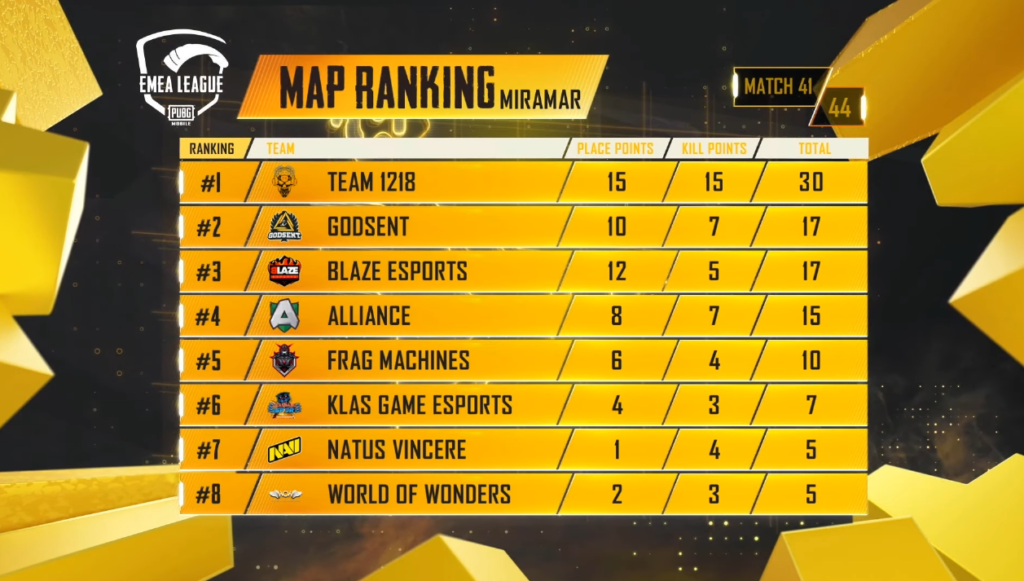 Match one – Erangel
Day three (Oct. 24)
Match five – Erangel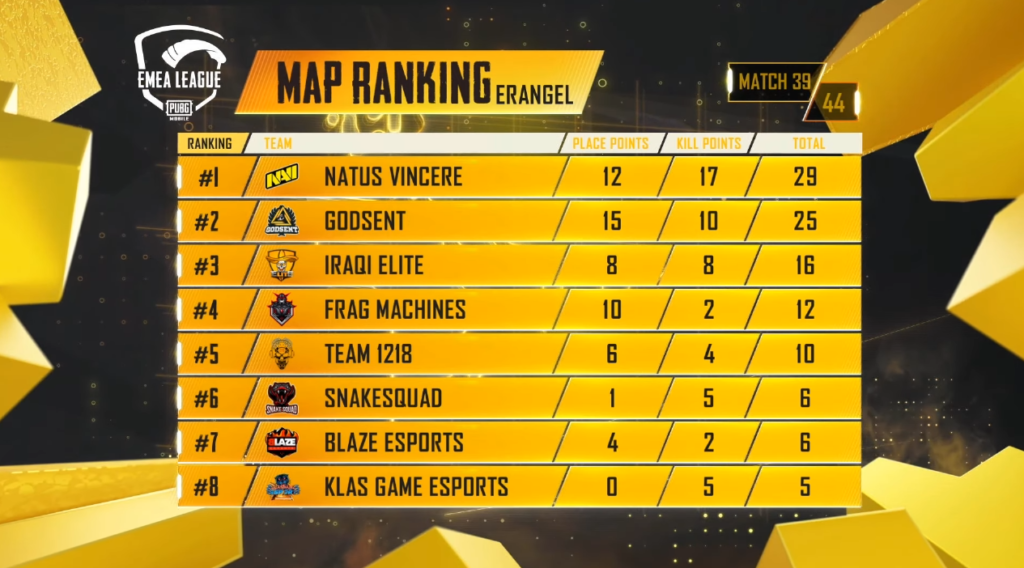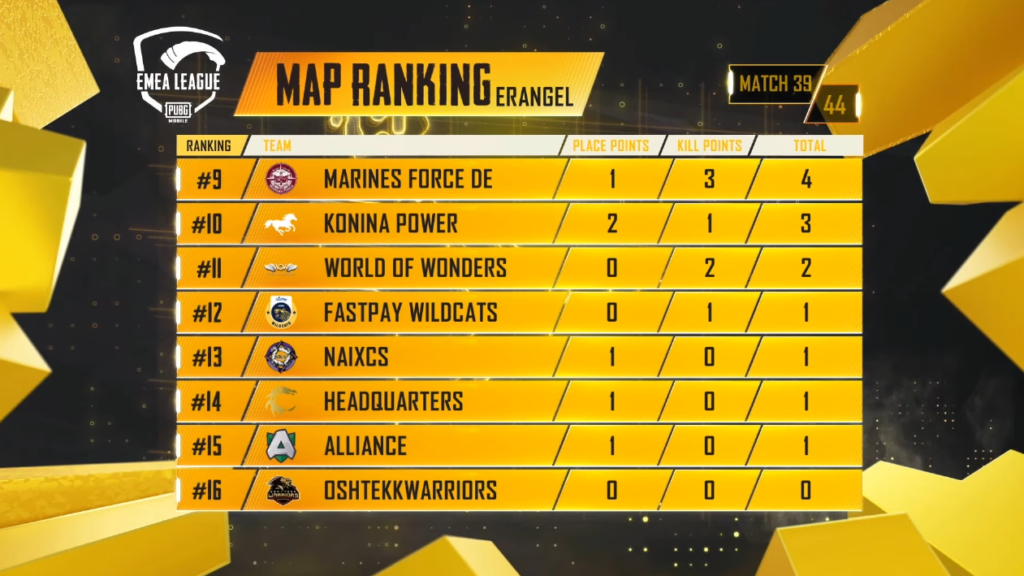 Match four – Vikendi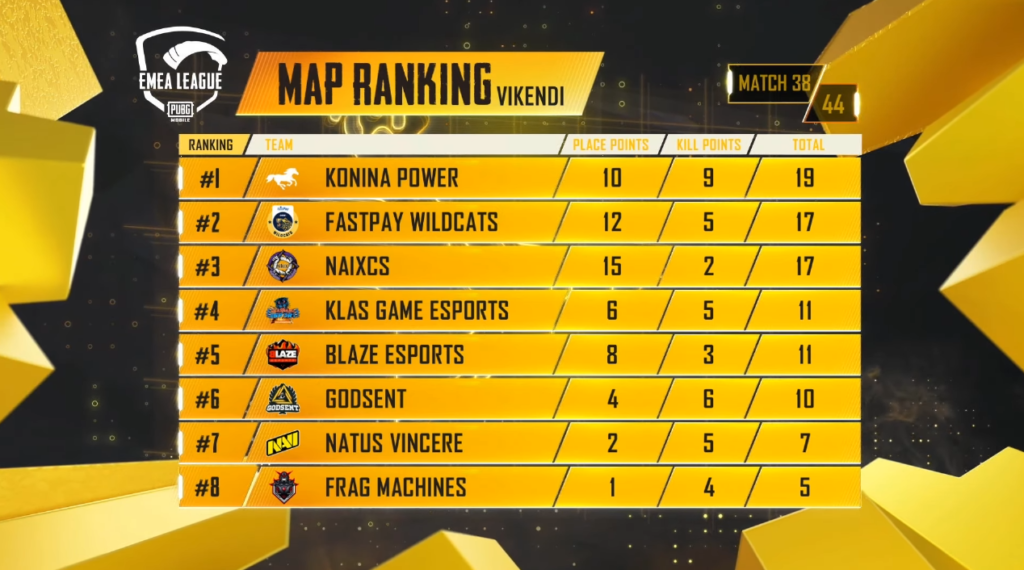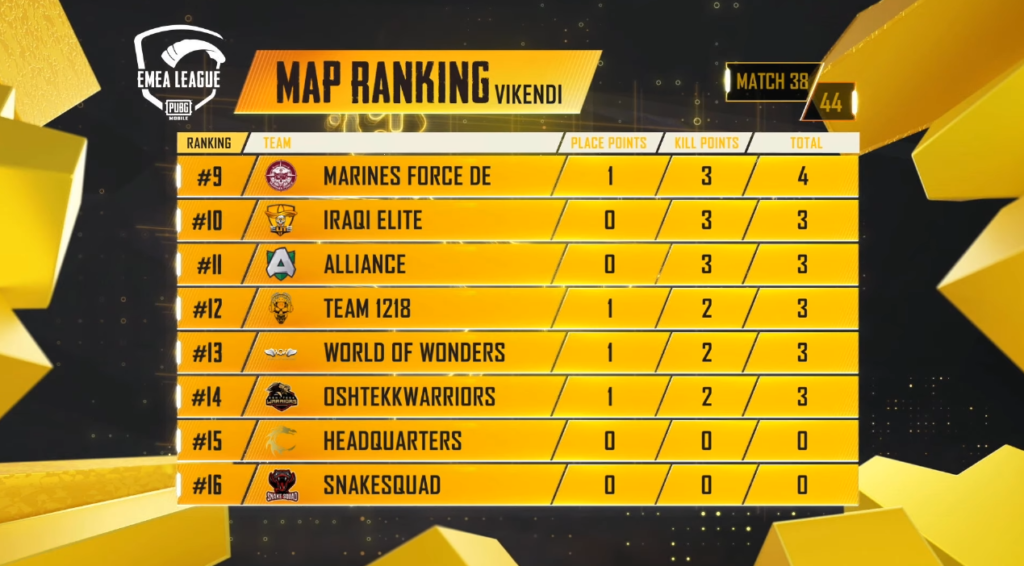 Match three – Sanhok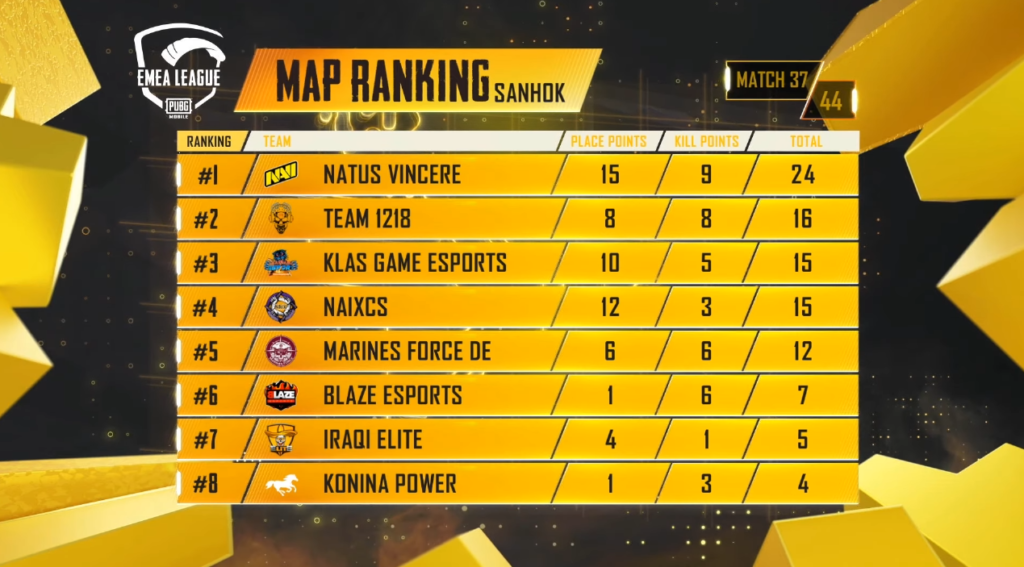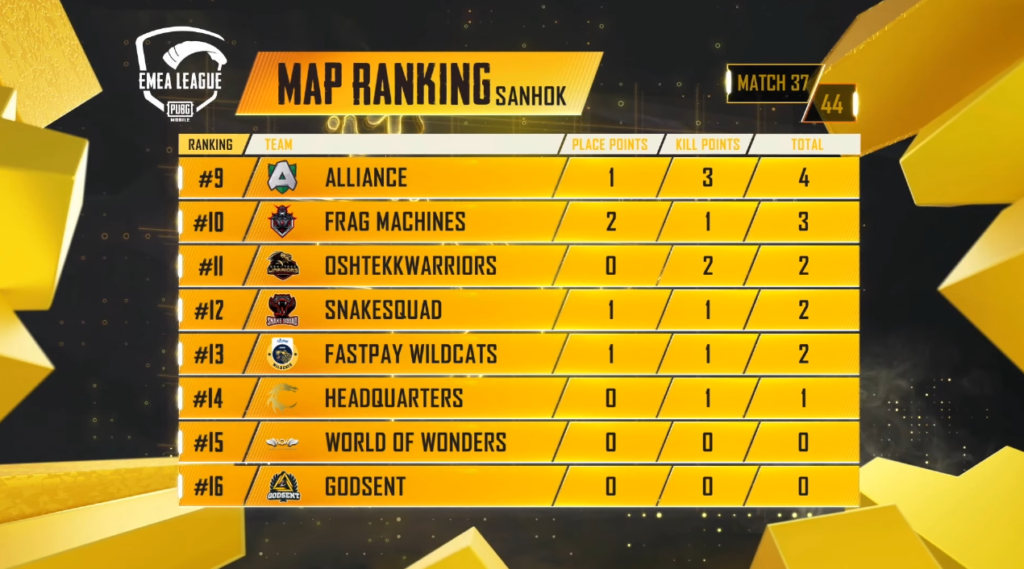 Match two – Miramar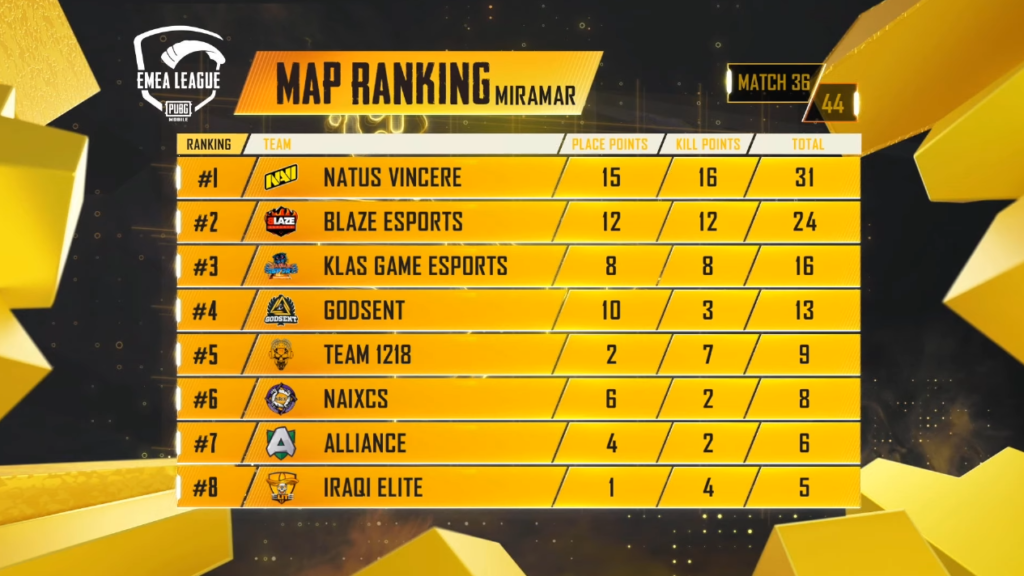 Match one – Erangel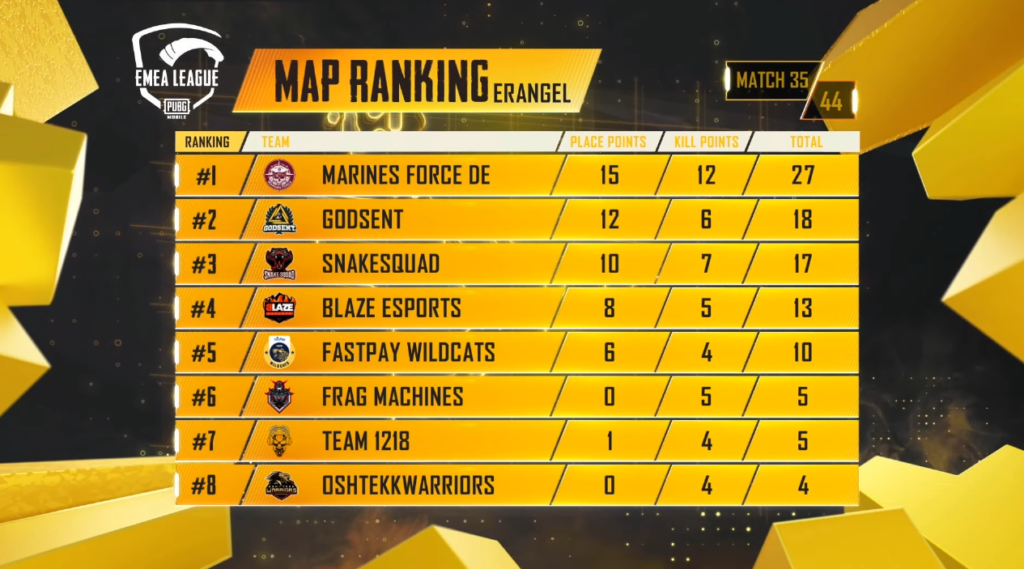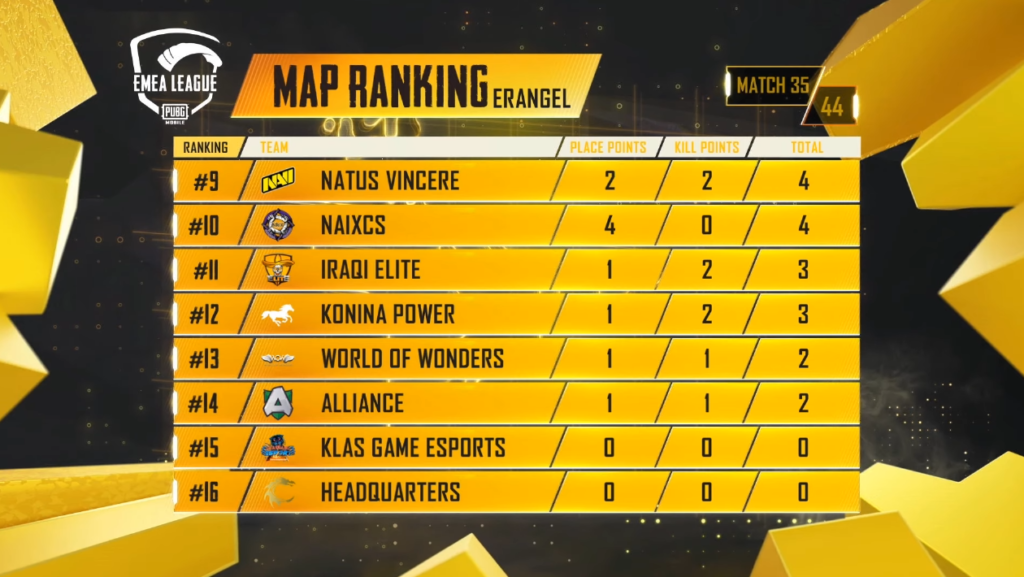 Day two (Oct. 23)
Match five – Erangel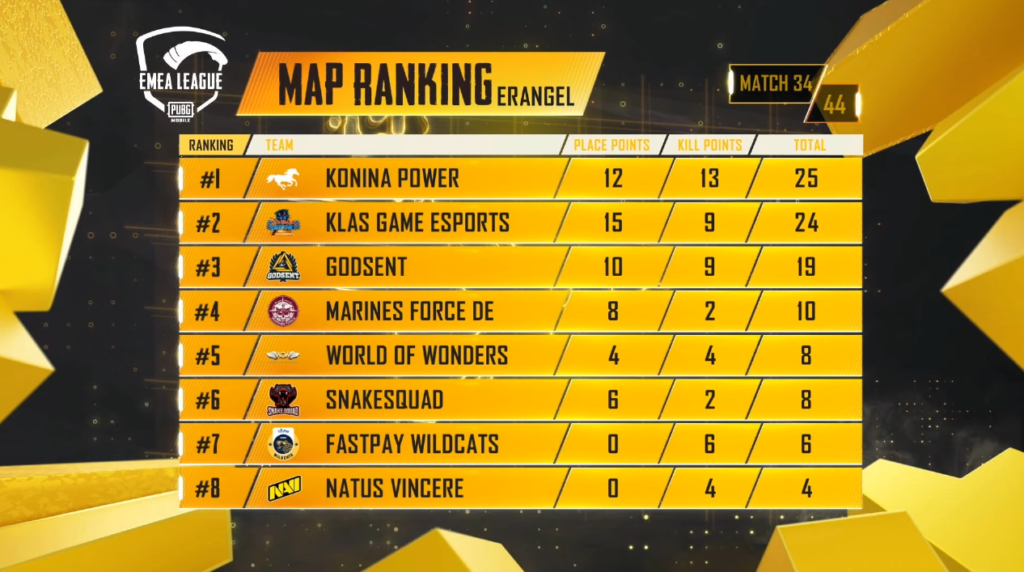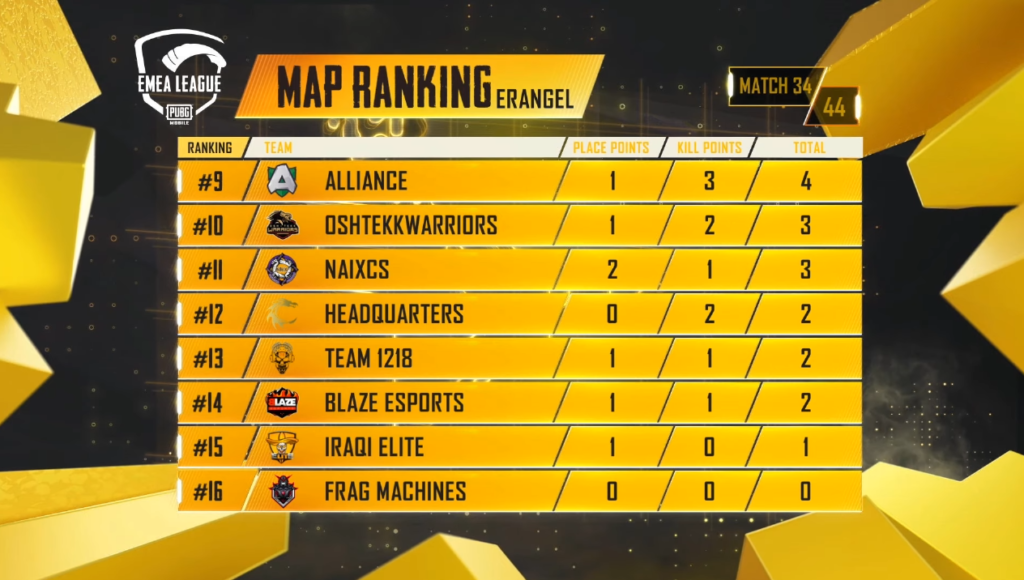 Match four – Vikendi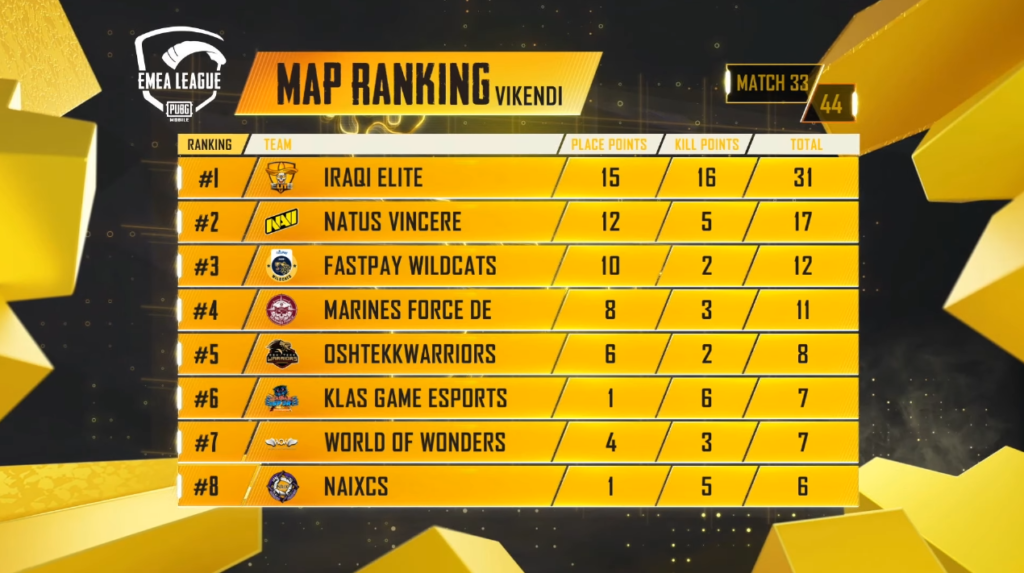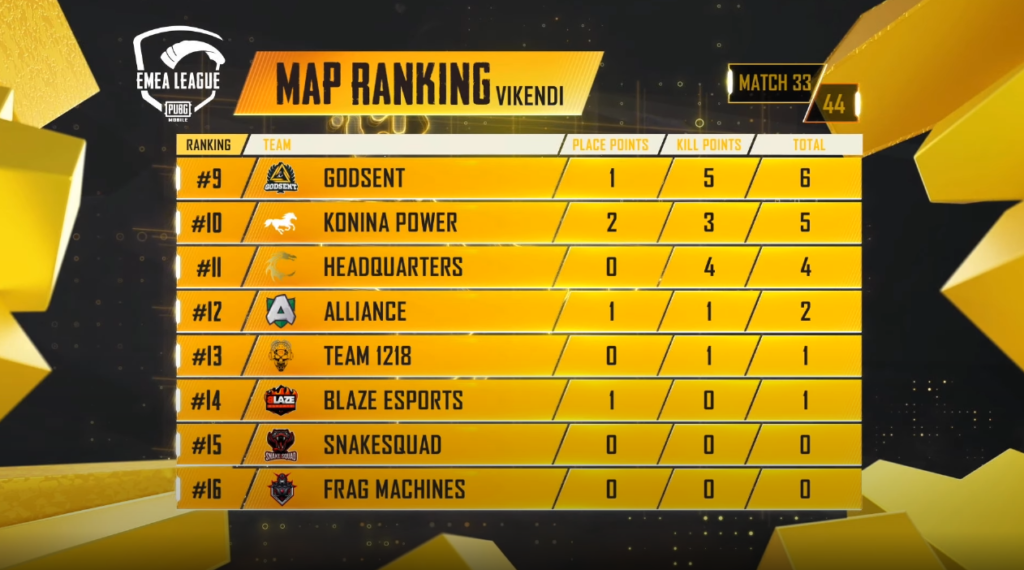 Match three – Sanhok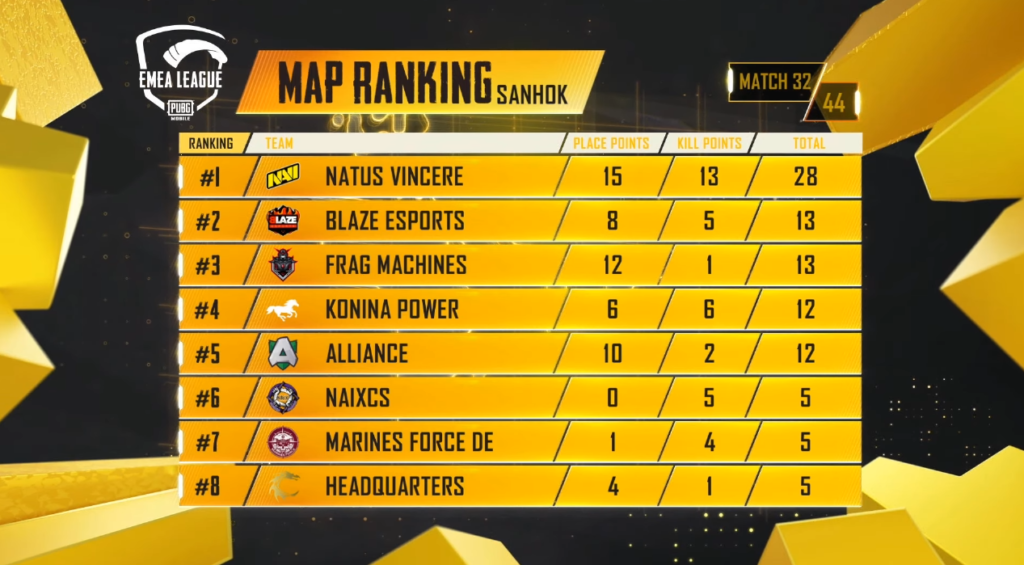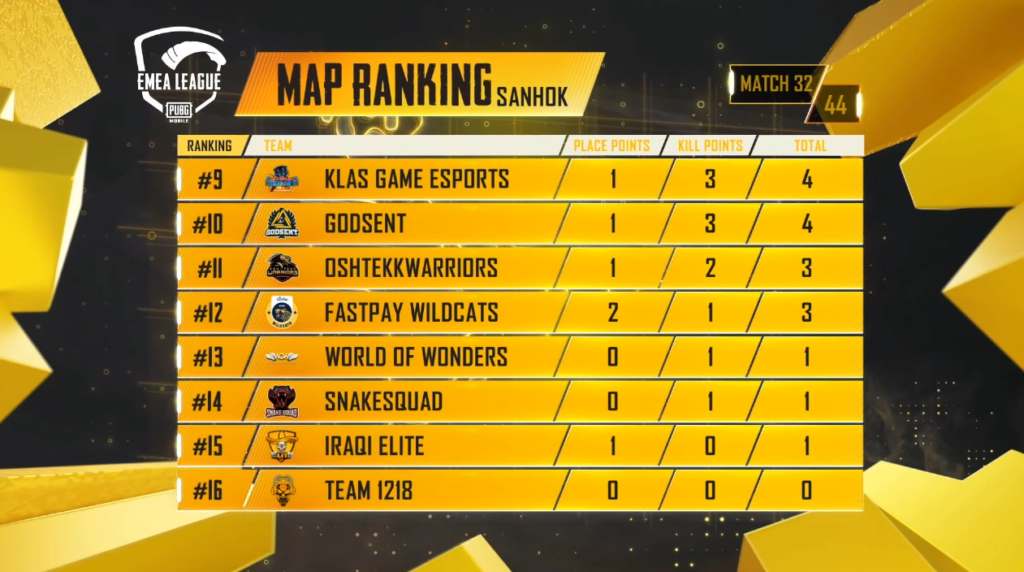 Match two – Miramar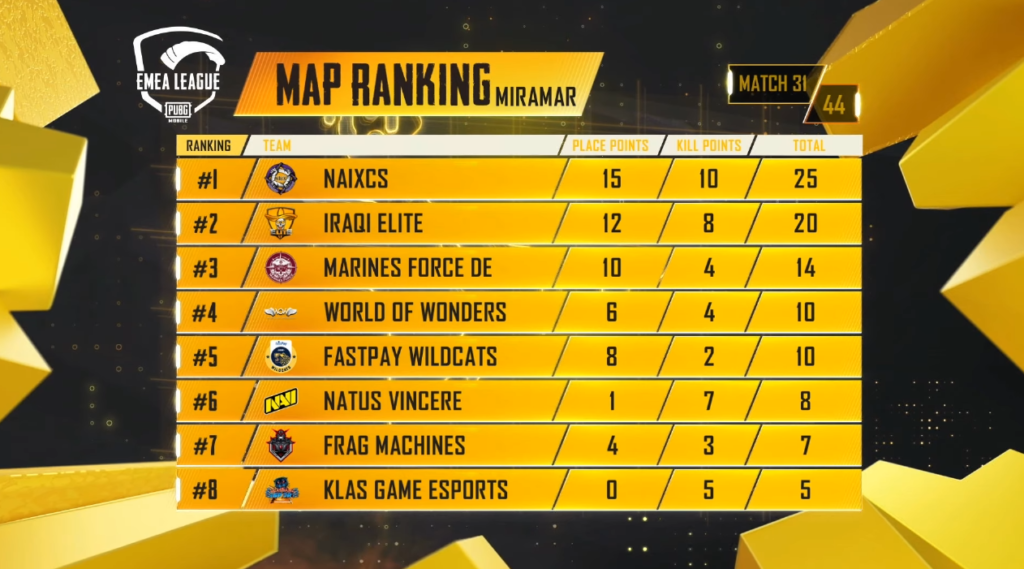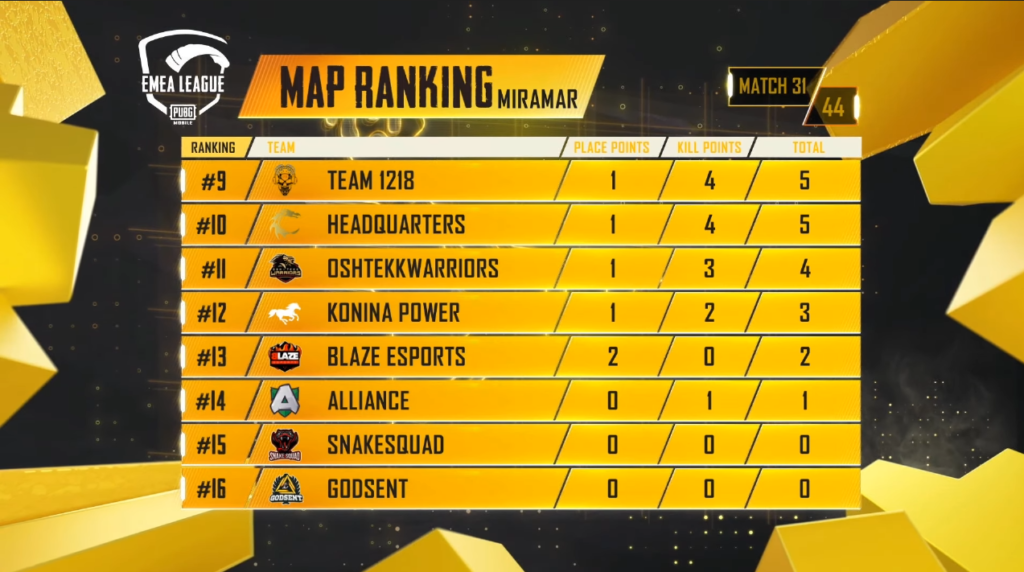 Match one – Erangel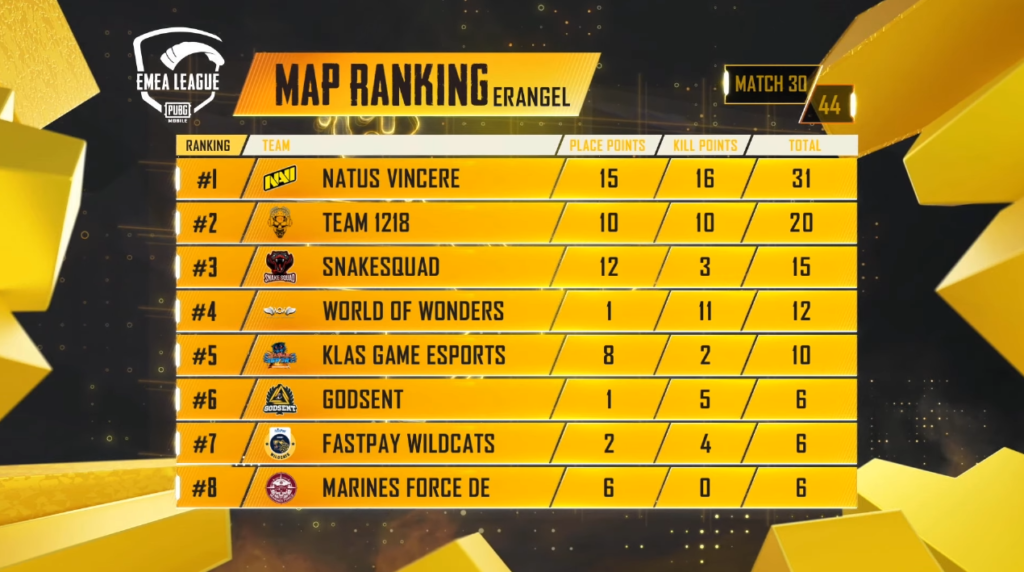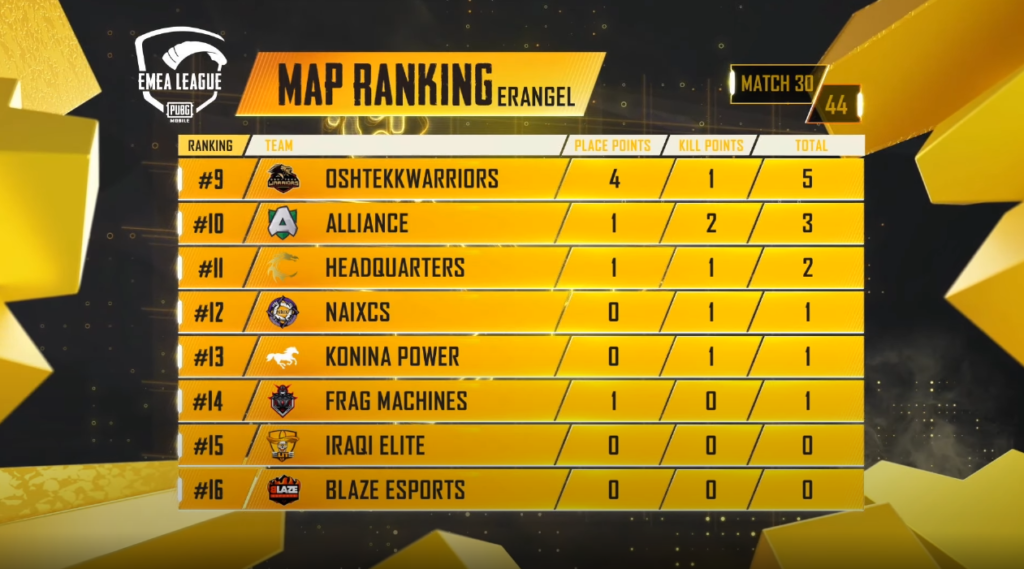 Day one (Oct. 22)
Match five – Erangel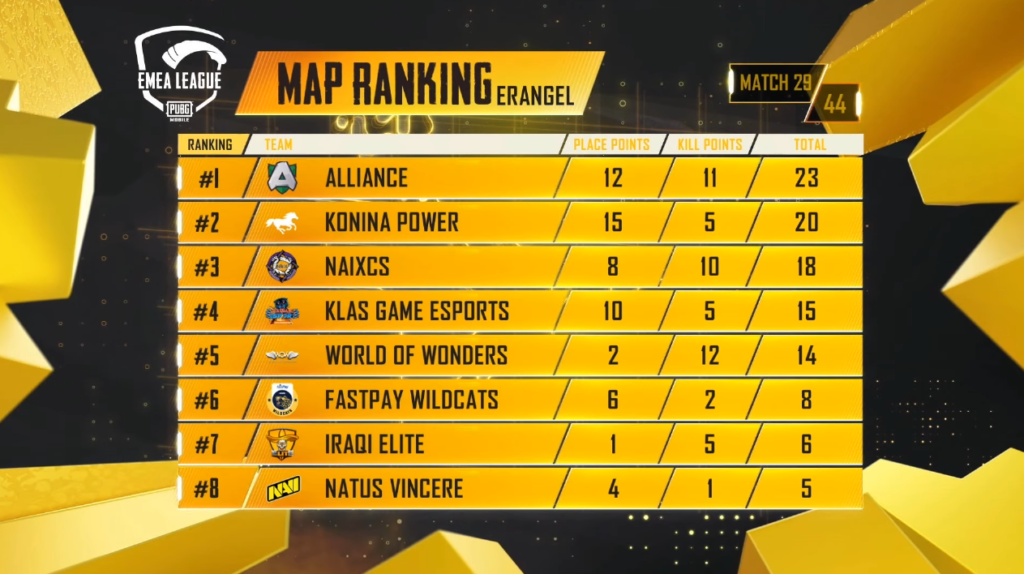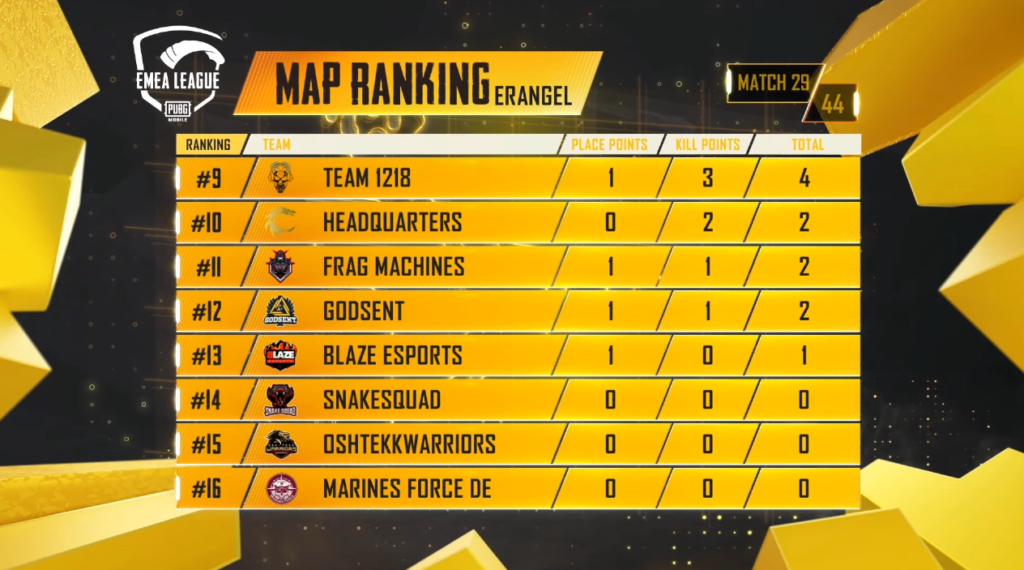 Match four – Vikendi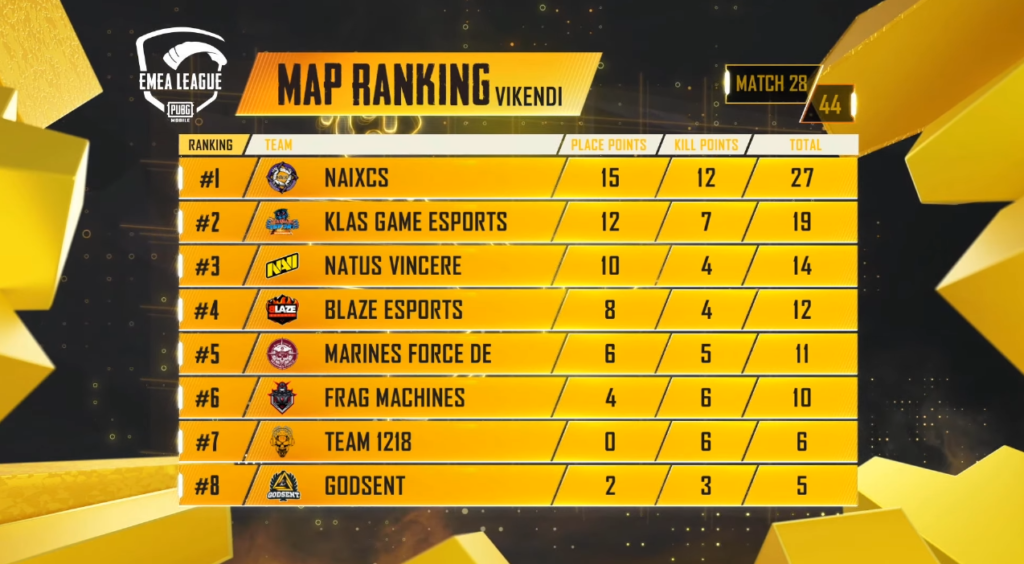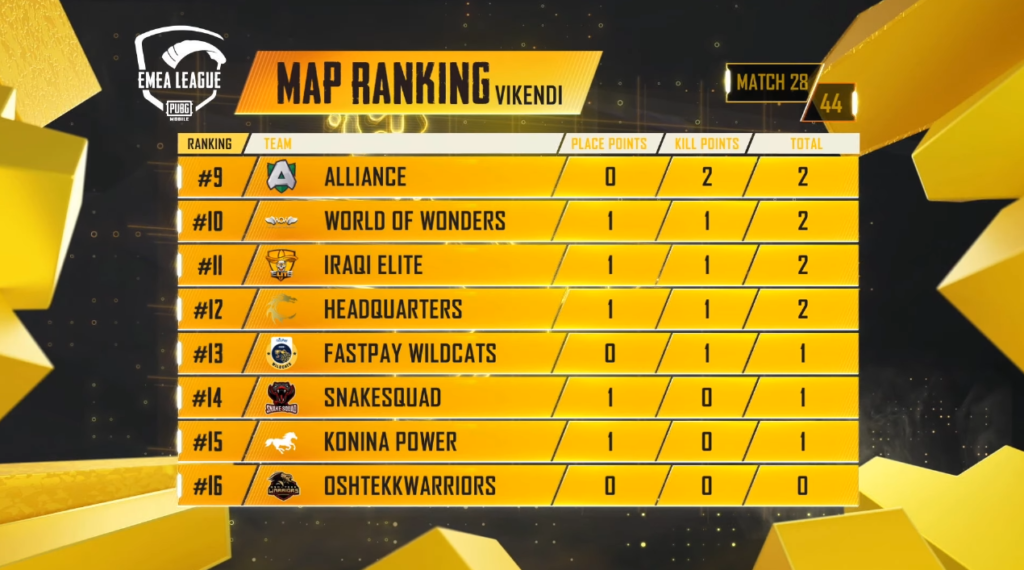 Match three – Sanhok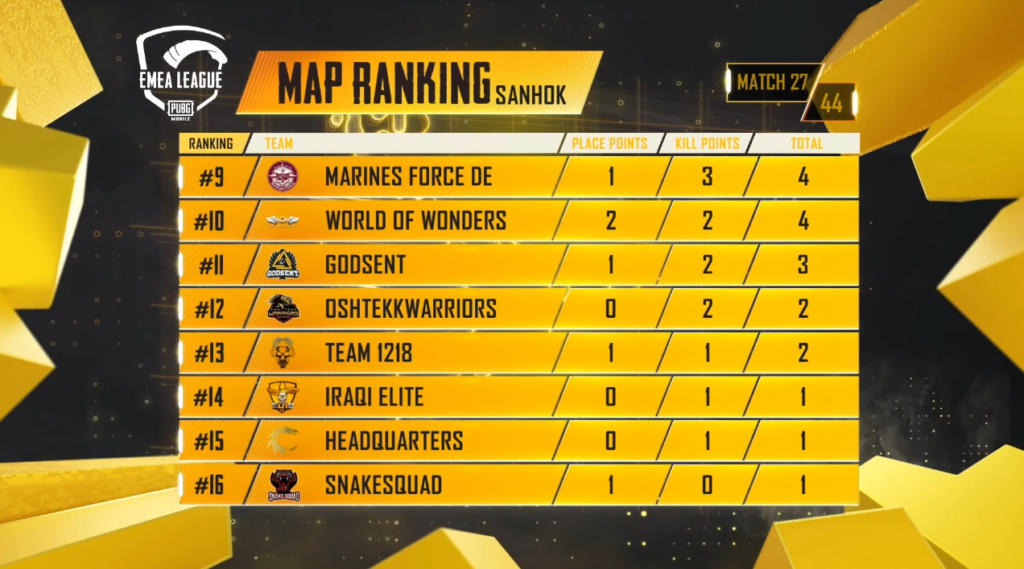 Match two – Miramar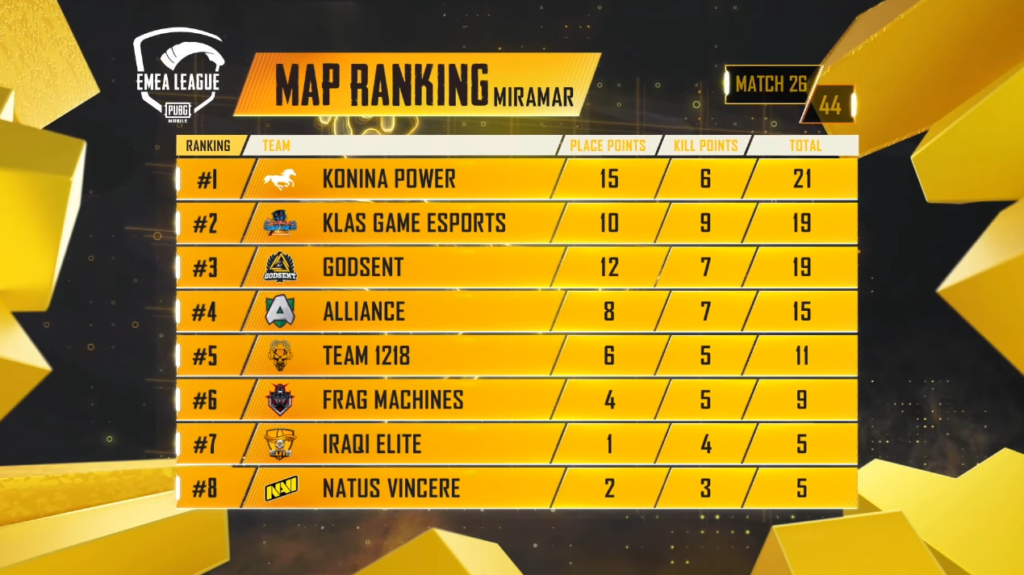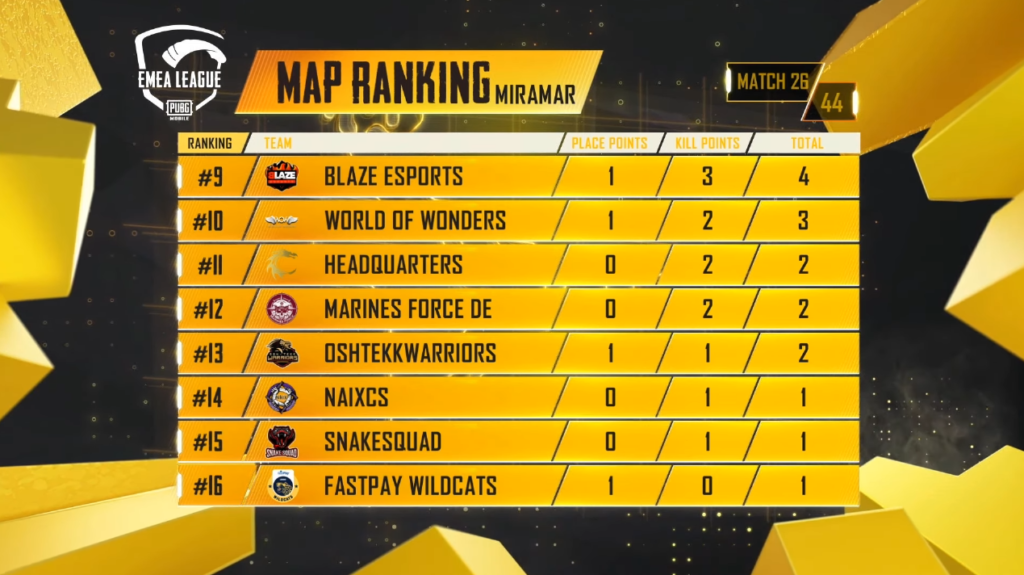 Match one – Erangel