Fortnite's fifth season is winding down to an end, and a new season is on the horizon. Time is running out to reach tier 100 and unlock the coveted Ragnarok skin. Don't panic, we're here to help.
A fresh set of challenges are here on Sept. 7 to give you something to lust after over the weekend before heading back to the doldrums of school next Monday. Let's tackle them as a team.
| | |
| --- | --- |
| Deal damage with explosive weapons to opponents (500) | 5 Battle Stars, 500 XP |
| Get trick points in a shopping cart or ATK (150,000) | 5 Battle Stars, 500 XP |
| Follow the treasure map found in Shifty Shafts  | 10 Battle Stars, 1,000 XP |
Explosive damage? Easy stuff. Anything that 'splodes will give you credit for this challenge—rockets, grenades, etc.—so start hurling them at your opponent. Damage works even after they've been downed.
Getting trick points in a cart or ATK is also pretty easy. Doing things like flips and jumps off of a ramp will get you points. The cooler the trick, the more points you get. Hop in with your friends and get creative. The 50v50 mode is great for this.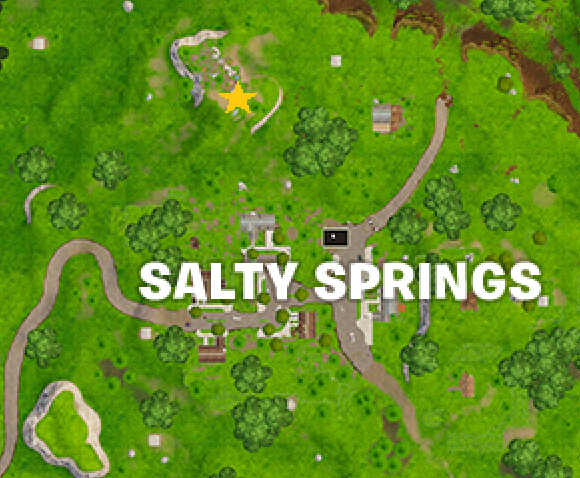 Head to this hill north of Salty Springs for an easy 10 Stars.
Stage 1: Search a chest in Haunted Hills
Stage 2: Search a chest in Shifty Shafts
Stage 3: Search a chest in Lazy Links
Stage 4: Search a chest in Tilted Towers
Stage 5: Search a chest in Risky Reels
1 Battle Star and 100 XP per stage
Visit different stone heads (7)
5 Battle Stars, 500 XP
Assault rifle eliminations (5)
10 Battle Stars, 1,000 XP
Eliminate opponents in Tomato Temple (3)

10 Battle Stars, 1,000 XP
This week's multi-stage challenges has you searching chests all over the map. In our opinion, this is much easier than fighting for seven chests at one location. This can be done in short time by just landing at these locations one after the other and looting one chest.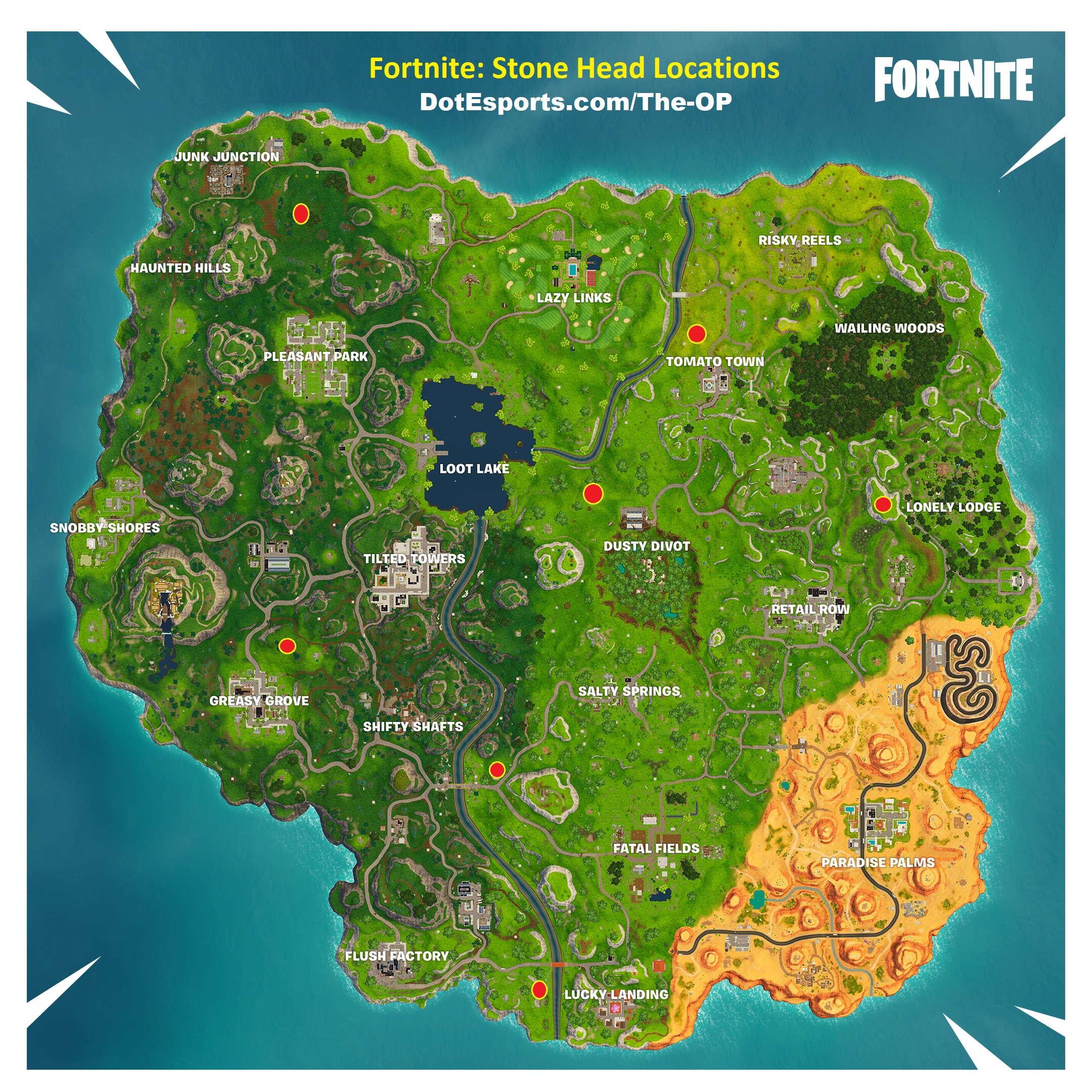 The locations of all of the stone heads can be seen above. Visit all seven of them for the challenge.
Finally, Tomato Temple is the place to be this week for eliminations. You'll need to get three of them at the new-ish locale for the final challenge of the week.