A new feature has been introduced in the latest season of Fortnite: Battle Royale. Fortbytes are 100 collectable items that are exclusively available for Battle Pass owners to find.
Fortbytes were revealed as part of today's patch notes and they also briefly appeared in the season nine trailer. But what exactly are they?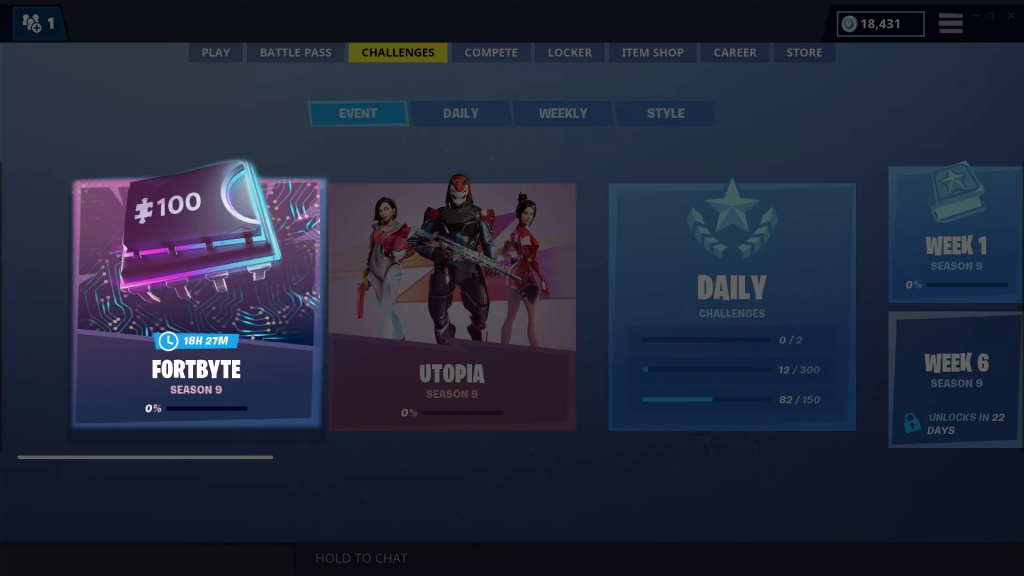 At first glance, Fortbytes appear in your Challenges tab in the main menu. According to Epic Games, players will get tips on where to find these 100 collectables around the map.
By collecting them, you'll unlock pieces of a larger image, which will help you "uncover the secrets of season nine" and unlock cool rewards in the process.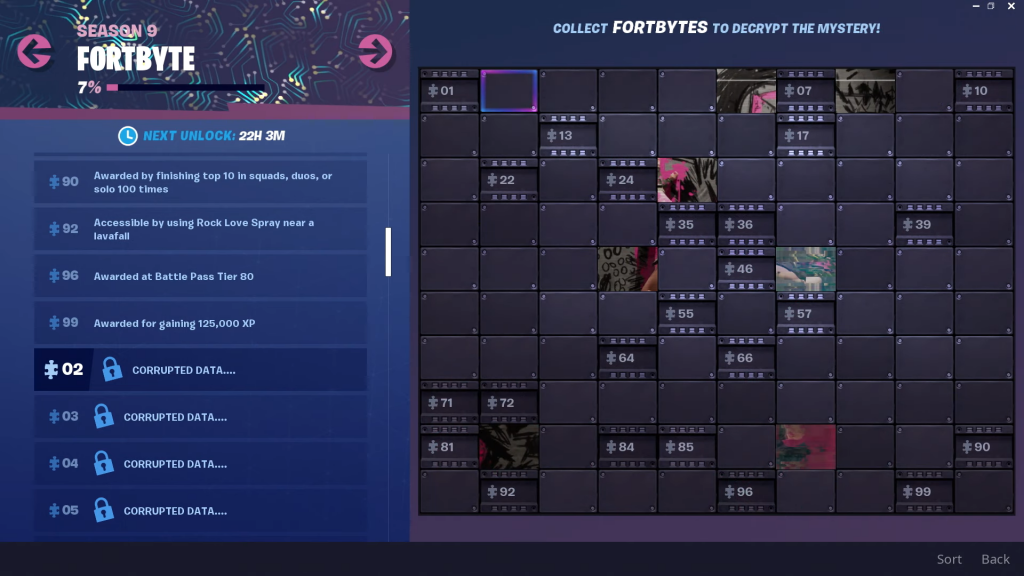 To unlock them, you first need to finish a challenge on the Fortbyte board. Once you do that, it will spawn on the map but won't be available to just pick up. Some of them, for instance, say you need to play a certain emote or do a certain action before you can grab it.
On the first day of season nine, there are 18 Fortbytes available to find. At least one new Fortbyte will be unlocked each day. Check the Challenges tab for detailed information on which Fortbytes are available and when the others unlock. Fortbytes are also locked to season nine, so you won't be able to collect them after the season ends.