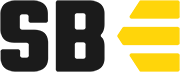 This article is brought to you by StatBanana, the best Overwatch strategy tool.
---
The Vodafone Warriors, a rugby league franchise in the National Rugby League in Australia, has partnered with New Zealand-based Overwatch team Blank Esports as part of an expansion into esports.

Cameron George, CEO of the Warriors, said that the crossover into esports made sense for the organization.

"We know that many of our current fans are esports fanatics, as are many of our players, and we also hope to engage a different audience by having a presence through this exciting new partnership," George said.

Warriors Esports will also be looking to expand into other esports in the region as a part of this partnership. Previously, Blank Esports had a team representing the organization in World of Warcraft, participating in the Arena World Championships in 2017.

The chairman of Blank Esports, Mark David, said that the partnership was a huge step forward for the esports industry in the region.

"This is a fantastic opportunity for Vodafone Warriors fans and New Zealand esports fans, to get behind a homegrown success story, as we get ready to make Warriors Esports the most successful club in Asia Pacific," David said.

Blank Esports finished Overwatch Contenders Australia in third place at IEM Sydney in May. They also played in the Overwatch Pacific Championship in 2017, and the entire roster was selected for the World Cup in 2017.

They'll be participating in Overwatch Contenders Australia 2019 season two, which starts on June 17.