Over the past few years, gaming chairs have taken over the computer chair market. That means figuring out which gaming chair is right for you can be an overwhelming task.
Calling the market oversaturated would be an understatement. Just try typing in "gaming chair" on Amazon, and you'll find a plethora of brands you've probably never heard of. The market has grown so much that there are well over 100 companies offering gaming chairs on the website, all claiming they're the best.
Finding the appropriate chair can require a heavy amount of research. We've compiled a few premium choices that cover a wide variety of needs to help you with your task to find the one.
If you have local stores around you, we recommend going there and trying the models available in person. This will give you the best idea of what models work for you.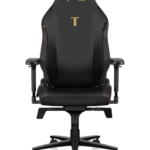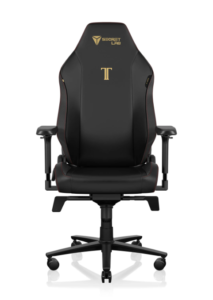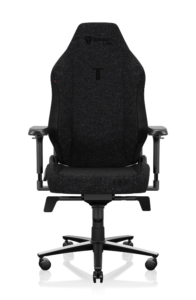 Though each brand offers different models, none match the number of customization options that Secretlab offers. Not only can you choose the color of your Secretlab chair, but you can even pick its material and size.
Secretlab Titan Evo 2022 Series may seem expensive at first, but it rivals the super-ergonomic office chairs you can purchase for more than $1,000 when it comes to comfort. It comes in several sizes, including small, regular, and XL. The Titan Evo 2022 Series supports gamers up to 395 pounds and 6 feet 9 inches tall depending on the size of the chair.
While Secretlab's take on hybrid leatherette feels quite fine, the SoftWeave Plus Fabric option will be something to consider. This fabric finish adds a lot of breathability to the equation, reducing your overall body temperature.
Note that the available customization options will decrease if you switch to other materials since most are exclusive to the hybrid leatherette chairs. Regardless of the material, each chair from the Titan Evo 2022 Series has armrests that are adjustable in four directions and a decent recline. The adjustable lumbar support and the neck pillow make sure that you find that optimal gaming position. These extra pieces are also filled with cooling memory foam, meaning that they'll be extra comfortable over longer gaming sessions.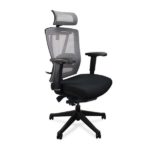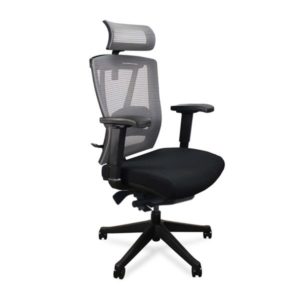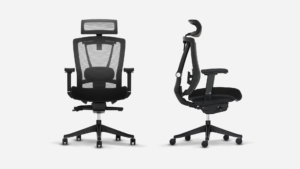 This one is a bit out of the ordinary for a gaming chair pick. It looks different because it's marketed as an office chair. If you don't like the look of a gaming chair, the ErgoChair2 basically offers everything a decent gaming chair has to offer while looking super professional.
The chair supports up to 350 pounds and is fully adjustable. Its back is built in a way that allows amazing airflow and will surely help you keep your body temperature down during hot summer months. Autonomous also offers a 30-day trial period, which lets you try out its chairs for up to 30 days. If you aren't satisfied, you can just return it for a full refund.
Even though the chair features a frame made of durable nylon plastic, it may not be as durable as the steel ones and might be a deal-breaker for those looking to buy a chair with a steel frame.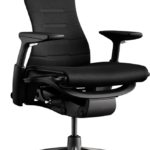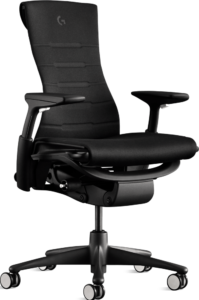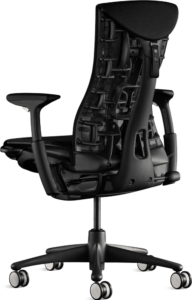 Herman Miller and Logitech G may not seem to have much in common at first glance but both brands are synonymous with high-end performance in their respective fields. Given the pedigree of both brands, the quality of their collaborative efforts is no surprise. The Herman Miller x Logitech G Emody features an award-winning design tailored for the best gaming experience possible.
To encourage better posture and provide an overall more supportive chair, Herman Miller and Logitech G include a variety of adjustability options that aren't seen on many other chairs on this list. Users have to option of adjusting the seat depth and height as well as the BackFit adjustment that works with your specific spine curvature to align your head to the monitor. The Herman Miller x Logitech G Embody also features armrests that move vertically and horizontally.
To top things off, the Herman Miller x Logitech G Embody is built like a champ, with a die-cast aluminum frame, copper-infused cooling foam, and is upholstered with 100 percent polyester. An aluminum frame is a given at this price point, while the copper-infused foam adds a little extra heat control, thanks to its natural conductivity. Polyester doesn't sound quite as exciting as "SoftWeave Plus" but it gets the job done and adds a layer of abrasion resistance you may not find in other materials.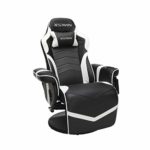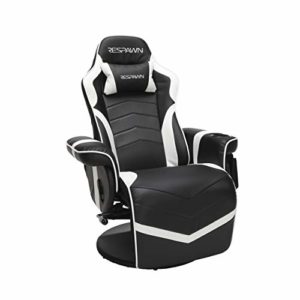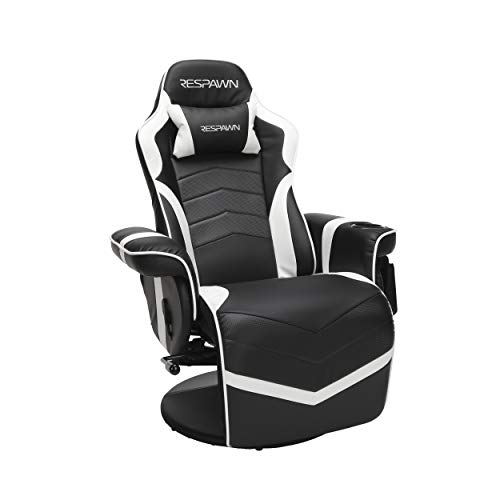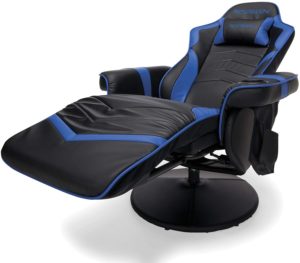 If you work all day in front of a computer and prefer gaming in the comfort of your living room, the Respawn 900 may be the best choice.
The Respawn 900 was essentially designed with console gamers in mind. It supports up to 275 pounds and has everything that you may want in a living room setting. Respawn's 900 offers a cup holder, footrest, an ergonomic pillow, and a side pouch to keep your essentials close. It can also recline up to 135 degrees and is covered by Respawn's limited lifetime warranty.
Unlike most of the chairs on our list, Respawn 900 doesn't have any wheels but moves around quite easily with a little bit of force.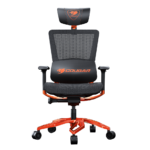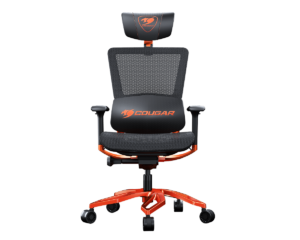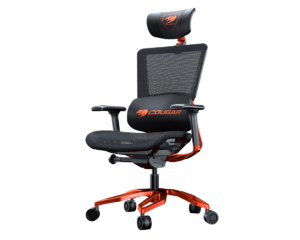 If you consider yourself a person who sweats too easily, then even the most breathable fabric may feel like pure leather to you. Mesh chairs are more breathable than any other material on the market since they are perforated to provide maximum airflow.
The only drawback of mesh chairs is that they can be a little uncomfortable if you're sitting on them in shorts. The seat may leave markings on any part of your leg that isn't covered by a piece of clothing, but you can lay down a shirt or sheet to work around this problem if it becomes too much of a bother.
Cougar's Argo chair has a maximum weight of 330 pounds and a back length of 22 inches. The armrests are adjustable in three dimensions, and the included lumbar and headrest supports allow you to fine-tune your seating position.
If you've tried gaming chairs before but weren't satisfied with their overall breathability, the Cougar Argo may be able to change your mind. Mesh chairs can have slightly higher price tags than their competitors, but the overall comfort makes them well worth the investment.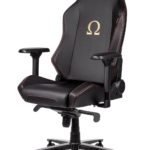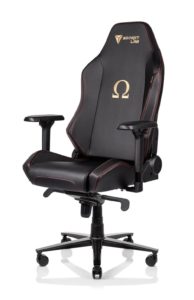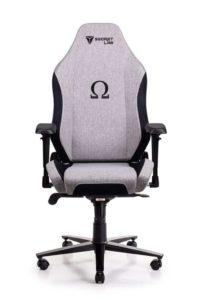 Your size and weight matter a lot while picking out a gaming chair. If you end buying a chair that is too small or big for you, you may experience back pain or other discomforts after prolonged gaming sessions.
While the Secretlab Titan Evo 2022 Series covers a broad spectrum when it comes to the height and weight it supports, it's Omega-comprable model is over $100 more than the older Omega chair. The Omega series is the perfect choice for anyone who's shorter than 5 feet 11 inches tall and lighter than 240 pounds. The sizing might be slightly different, but the Omega series offers everything you can find on the Titan models while saving you a bit of coin.
You can pick from the three different upholsteries: Prime 2.0 PU leather, SoftWeave fabric, and NAPA leather. The leather options will be easier to clean and maintain in general, but the SoftWeave fabric may increase your comfort levels, especially in warmer climates.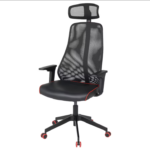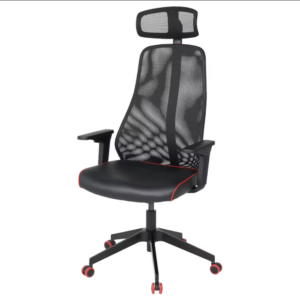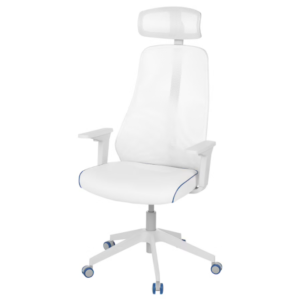 Ikea is a relative newcomer to the gaming furniture scene but it was given a boost into the spotlight with the help of ASUS ROG. With the stellar reputations of both companies backing their gaming lineup, there a quite a few reliable options to choose from; however, the Matchspel strikes the finest balance between comfort and function.
The Matchspel chair features a mesh-back design with a steel beam for durability and support. While there's little in the way of lumbar support adjustability, the backrest still offers a reclining function for comfort. Because the backrest is completely made of mesh, the Matchspel offers superior cooling than most chairs on the list aside from the ErgoChair2 and Argo Chair.
Other adjustability options include the armrests and headrest. The armrests on the Matchspel can be adjusted forward and backward as well as up and down. This is the minimum for a gaming chair but considering the lower price than most options listed here, it's more than acceptable. The headrest is vertically adjustable and also features a tilt function to dial in the right angle for you.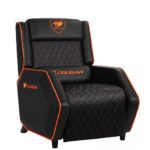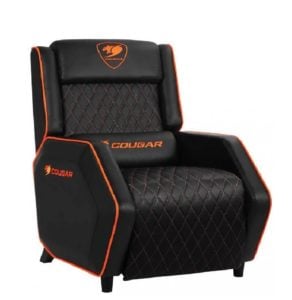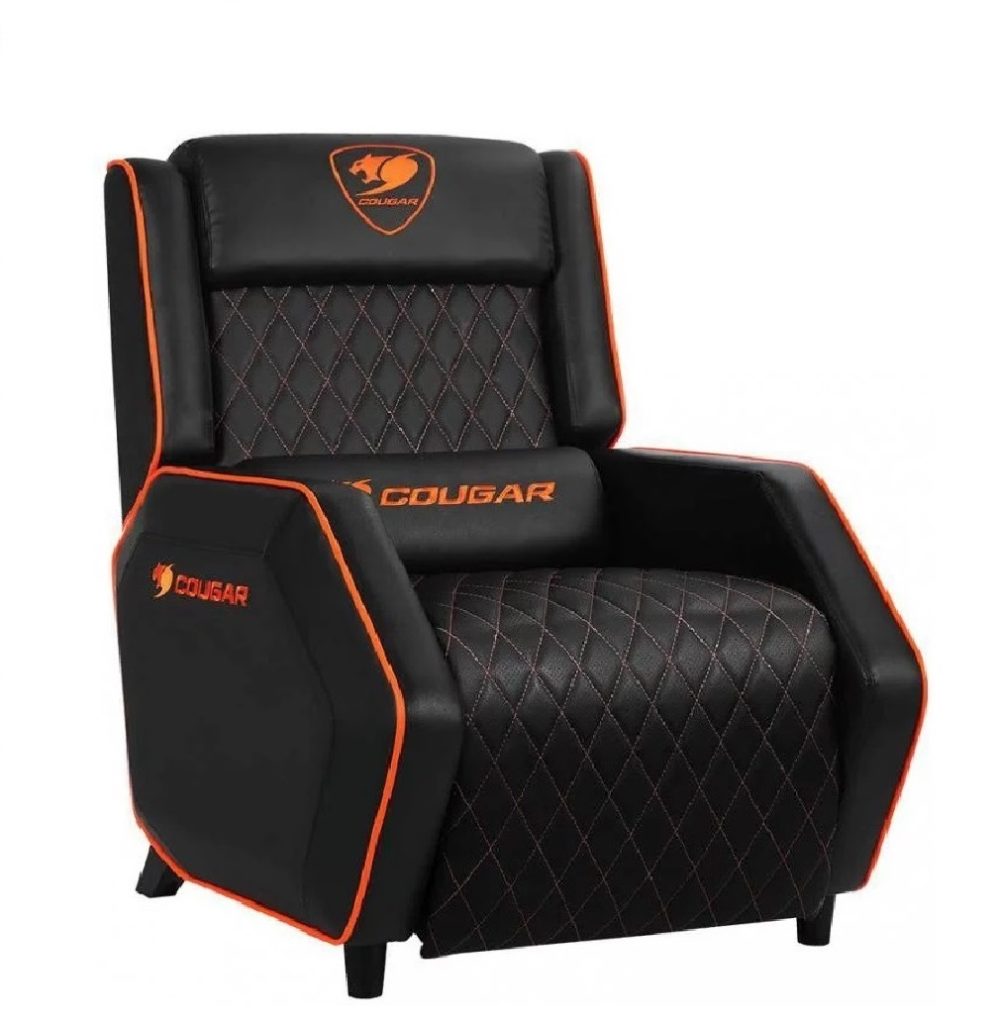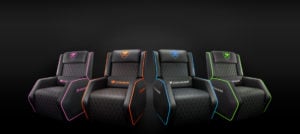 Cougar's Ranger is different from the other gaming chairs on our list since it's actually a "Gaming Sofa." It boasts a more futuristic look than the other chairs listed, is covered with breathable PVC leather, and comes with a wide ergonomic pillow for additional comfort. The chair supports up to 352 pounds and can recline up to 160 degrees.
If you enjoy gaming in your living room with your feet in the air, this can definitely be the choice for you. But since it doesn't have any wheels, you may have difficulties moving it around if you also have a carpet.
This article includes affiliate links, which may provide small compensation to Dot Esports.