Jason "Beaulo" Doty is an American Rainbow Six:Siege player representing Team Solomid (TSM). He's one of the most well-known players on the team and won the DreamHack Montreal 2019 and NAL 2020 US Finals as part of the roster.
Before joining TSM in 2019, Beaulo was a prolific content creator. He currently has over 1.2 million Youtube subscribers and over 990 thousand Twitch followers.

This is his streaming setup.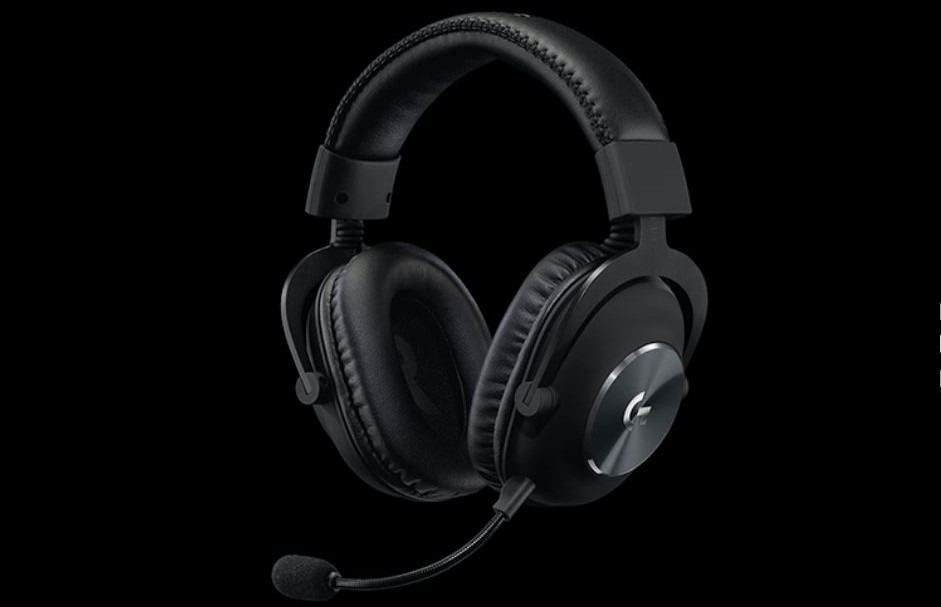 Beaulo uses many Logitech products because TSM has a partnership with the company. His headset of choice is the top-of-the-range wired offering, the G Pro X.
This headset comes with a USB Digital to Analog converter (DAC) and is capable of virtual 7.1 surround sound through DTS Headphone X 2.0. It's also compatible with Logitech's G Hub software, so users can adjust the EQ settings to suit their preferences.
When it comes to design, the G Pro X has a tough steel and aluminum frame with leatherette padding for extra comfort. Users can choose between the included memory foam or velour earpads, depending on which one they prefer.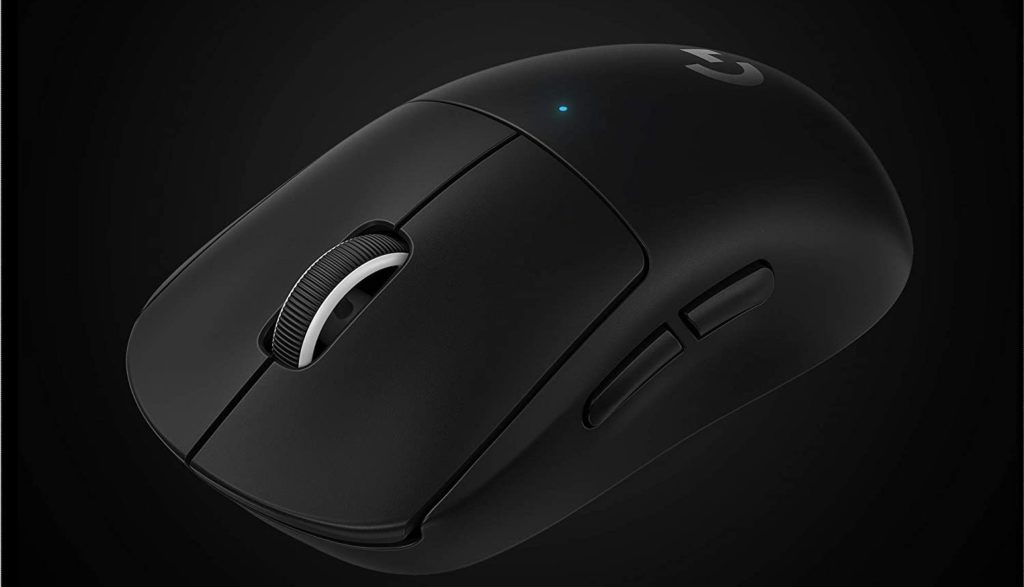 As its name suggests, Logitech's G PRO X SUPERLIGHT only weighs 63 grams despite its wireless capability and other to-notch features. One of the ways it keeps the weight down is by keeping things simple with right and left-click buttons, a scroll wheel, and two buttons on the left side. There's no unnecessary lighting or buttons to get in the way of performance.
On the inside, things are different, and the G Pro X Superlight features Logitech's high-end Hero 25K sensor that goes all the way up to 25,000 DPI. There's no cable drag due to it using a 2.4 GHz wireless connection, and the battery lasts for a decent 70 hours before needing a charge.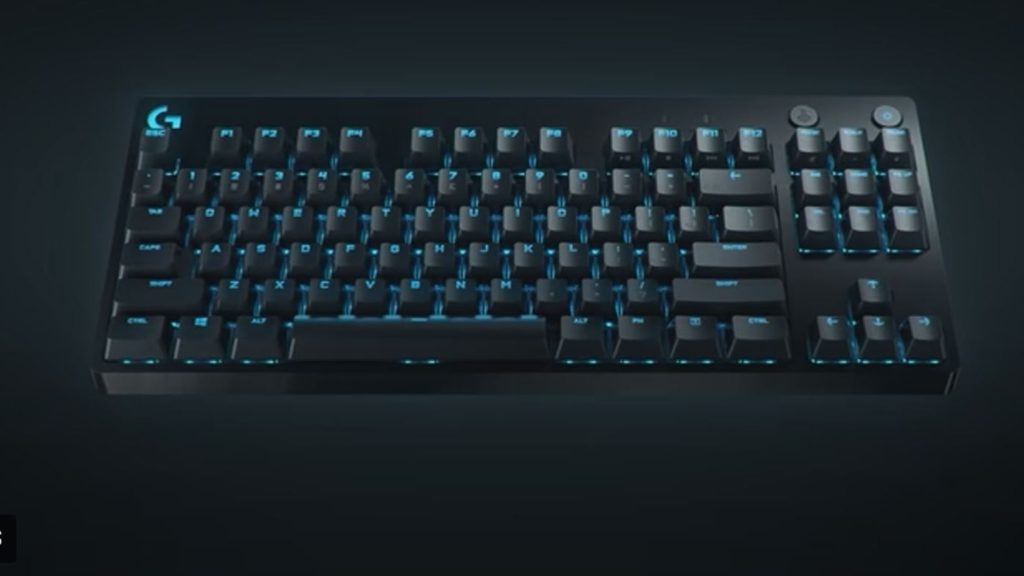 The small form factor of the Logitech G Pro TKL makes it ideal for transporting to tournaments. Since its tenkeyless (TKL) design cuts out the numberpad, there's also more space for Beulo to move his mouse when he takes down enemies in Rainbow Six.
For a high-end keyboard, the G Pro TKL has a plastic body, but at least there's a metal plate on the inside for some rigidity and to give it a more solid feel. The switches are Logitech's GX Blues, which are clones of the Cherry MX versions known for their distinctive clicking sound.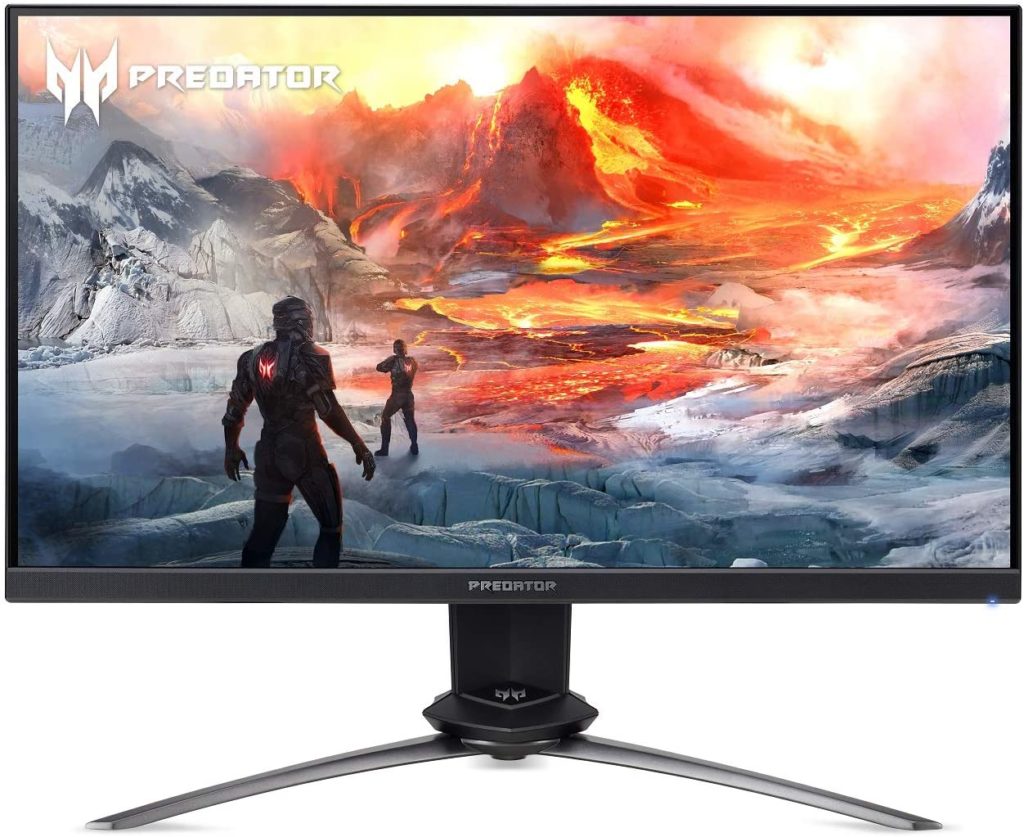 The Acer Predator XN253Q is a 24.5-inch monitor with an FHD 1080p twisted nematic (TN) display. While this screen size might be too small for some players, it's perfect for pros like Beaulo because all the onscreen action is within his field of view, and there's no need to move his head to see the whole picture.
At 240Hz, the Predator XN253Q has a fast refresh rate required to get the edge in competitive gaming. Acer claims it has a response time as low as 0.4 milliseconds, but it seems too good to be true and should be taken with a pinch of salt. Other gamer-friendly features include Nvidia's G-Sync to prevent screen tearing and a Game Mode to optimize the settings for different genres.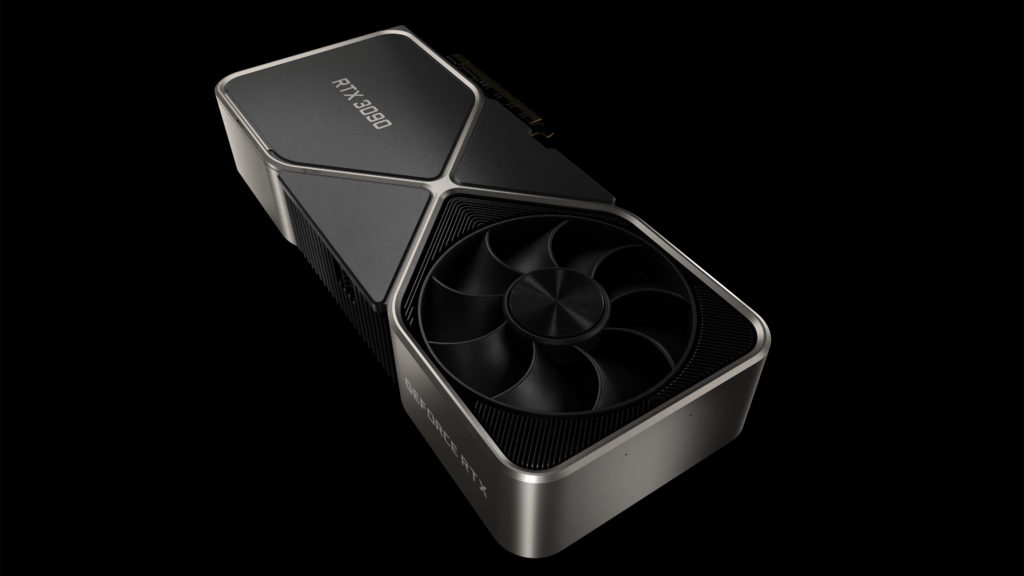 The GeForce RTX 3090 used by Beaulo sits at the top of Nvidia's GPU lineup and features the company's latest Ampere architecture. The standard RTX 3090 has 24GB of memory with a base clock speed of 1.4 GHz and a boost clock speed of 1.7 GHz.

This GPU is the fastest in the world and supports 4K graphics and modern game elements like ray-tracing. Despite its hefty $1,499 MSRP, the 3090 is still hard to come by and is often found online at inflated prices.
Nvidia announced the upgraded RTX 3090 Ti at CES 2022. It's expected to have a 1.5 GHz base clock and 1.86 GHz boost clock, but its launch is rumored to be on hold for now.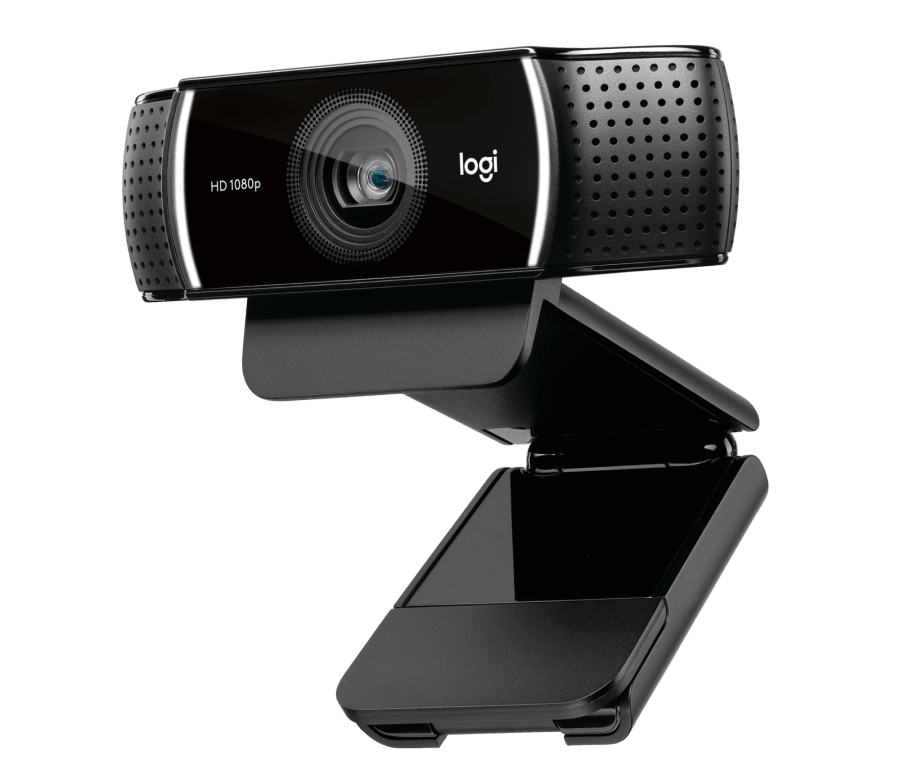 Logitech's C922x is popular amongst streamers because of its clear picture quality, and it's capable of recording in FHD 1080p at 30 fps or at 720p at 60fps. Its still camera goes up to three megapixels, and there's also a built-in autofocus function.
The all-black hinged design mimics other webcams in Logitech's lineup like the C920s, but there's no privacy shutter. Other design elements like the dual-microphones and 78 degree field of view are carried over, and the C922x also comes with a tripod stand for added versatility.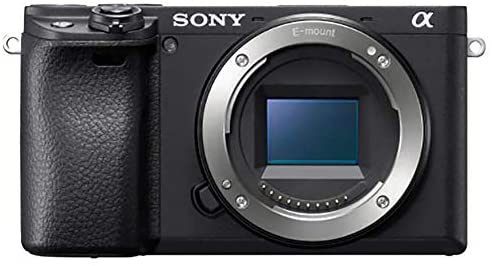 When he's not using a webcam, Beaulo uses a Sony Alpha a6400 camera to record his content. This mirrorless camera has a 24-megapixel APS-C sensor and can record video at up to 4K at either 24 or 30 fps. It's ideal for streaming thanks to its hybrid autofocus system with 425 detection points which can easily pick up people's faces.
Designwise, the Alpha a6400 has a black and silver appearance with texturing for a better grip. There's also a built-in flash for night shots and a 180 degree tiltable touchscreen for better shooting angles. All the images and recordings can be stored on the included SD Card, and there's built-in Wi-Fi and Bluetooth to transfer it to laptops and other devices.
Beaulo's Microphone: Shure SM7B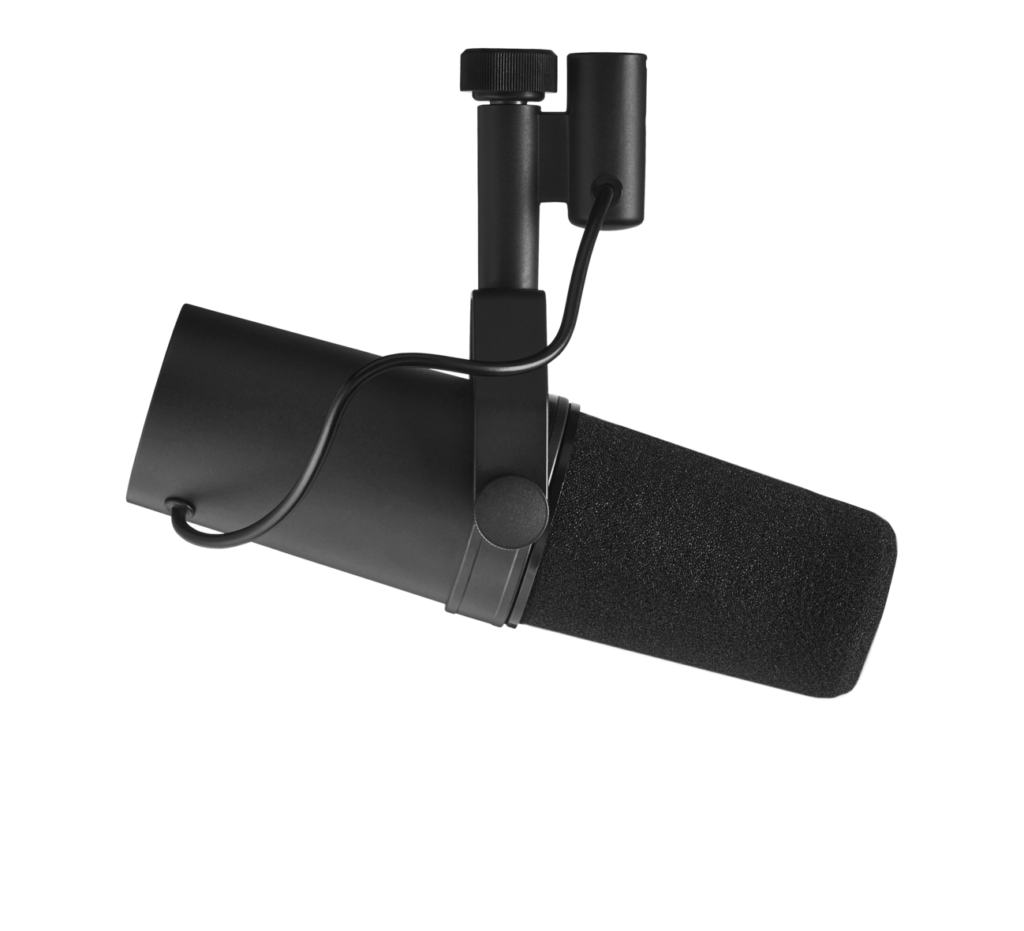 Shure's SM7B is one of the best microphones in the business and is used by streamers like Elige, AuronPlay, and of course, Beaulo. One of its biggest strong points is the cardioid pattern microphone that picks up vocals and ignores the unwanted background noise coming from other angles.
Durability is another reason for the SM7B's popularity, and its steel and aluminum construction ensures that it doesn't get damaged easily. Accessories like a detachable windscreen, a pop-filter, and a switch cover plate are included in the box. If they get damaged, replacements are readily available on the Shure website.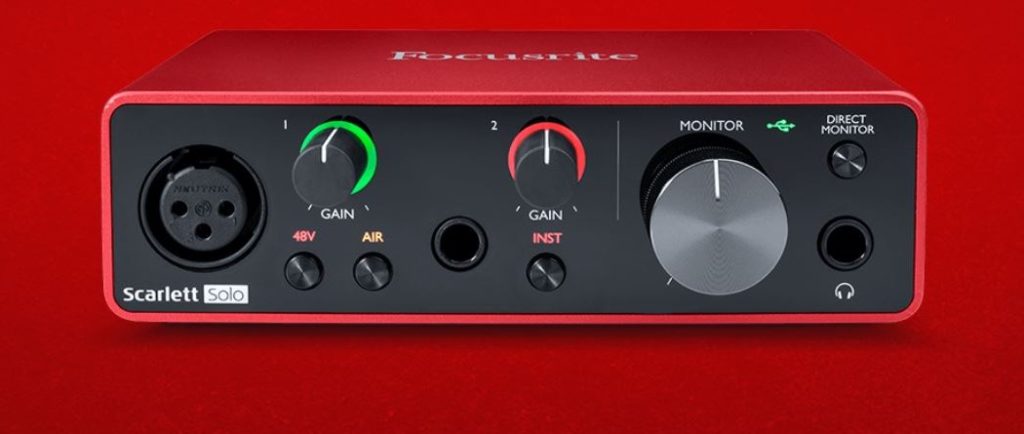 Beaulo uses Focusrite's Scarlett Solo to connect his SM7B microphone to his PC. It acts as an interface between the microphone's XLR connection and the PC's USB-C port and also allows him to adjust settings like gain and volume.
The Scarlett Solo is also packed with software to enhance the sound quality and comes with Hitmaker Expansion, Ableton Live Lite, and three months subscription to Splice Sounds and Pro Tools.
This article includes affiliate links, which may provide small compensation to Dot Esports.