This season has been a roller coaster so far for North American pro League of Legends. Some teams that started off outshining all other competition have fallen by the wayside and even barely scraped their way into the playoffs. Others had an abysmal beginning and managed to turn it around and plow through the rest of the split. We've seen the Midlet, coach Cop, the last-minute DoubleLift, and Dark Meteos. We saw Cloud9 Blue vs. Cloud9 White. We witnessed it all.
With the playoffs less than two weeks away, the qualifying teams need to lower their shoulders and grit their teeth as they prepare. Some teams have more improvement to worry about than others in these final two weeks, but everyone has a shot at the finals.
Here are our 2017 Spring Split Playoffs Power Rankings.
6) Counter Logic Gaming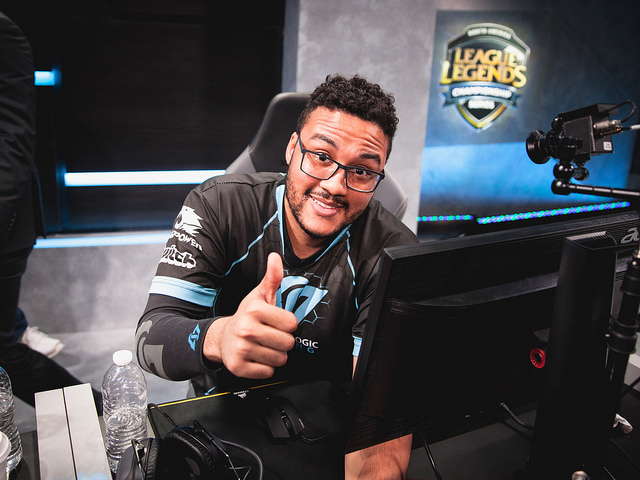 CLG's split was fairly disappointing. The team was a powerhouse last year in both the Spring and Summer splits, taking first and fourth place respectively. Fans' confidence in CLG was overflowing in the weeks before the 2017 Spring Split began. They were so confident that CLG was the only NA team to not make a single roster move during the pre-season. They opted to focus solely on developing even more team synergy.
Unfortunately for them, things didn't go as planned, and what CLG went through this split was hard to watch. Despite not making any roster moves in the interest of better communication, they ironically had more communication problems in the early weeks of the split than most other teams. They were all over the place. They scattered during teamfights when no one could focus on the same opponent, and even after fights they won, they had difficulties closing out games and focusing down objectives. This wasn't the CLG we had come to know from last year.
The final weeks of the split seemed to whip CLG into place, however, and a light switch seemed to go on in their collective heads. After addressing those communication problems, they slowly began winning more games, and by the last week of the split, they were starting to look like the CLG of yesteryear. As bad luck would have it, however, Trevor "Stixxay" Hayes, their ADC, was hospitalized before Week Nine's matches could begin. Zaqueri "Aphromoo" Black, the support and captain of the team, was moved to ADC, and Joseph "Joey" Haslemann was subbed in at support. It didn't go well.
If Stixxay can recover and the team can maintain the momentum they had going before the final week, they have a chance at success, but the future for CLG is too uncertain to predict much greatness.
5) Phoenix1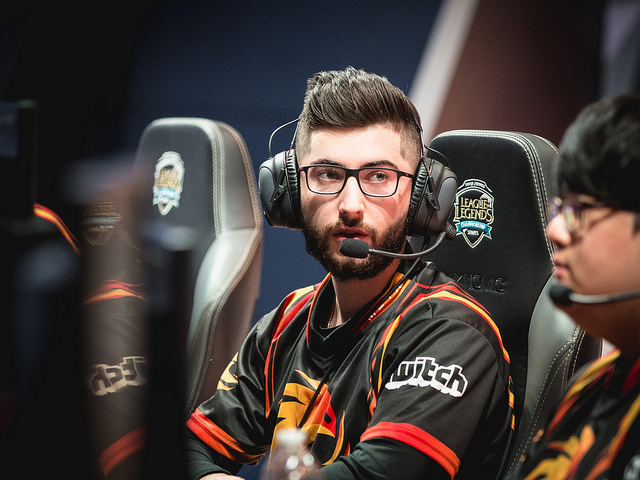 P1 had a difficult time during the start of the split as well. With stars like the former KT Rolster ADC, No "Arrow" Dong-hyeon, and arguably the best mid laner in the EU LCS last year, Ryu Sang-wook, joining the P1 squad, the future looked bright. Adding that many new players to a team is never great for bolstering synergy, however, because the players simply don't know each other. It takes time. And the start of P1's split looked pretty horrific.
Every P1 player was overly aggressive, which isn't always a bad thing, but that strategy only works if the team is overly aggressive together. They may have all been aggressive players, but they didn't act as a team. There were solo tower dives, solo offensive flashes, and just poor synergy all around. Before the games of Week Five began, Rami "Inori" Charagh, the jungler, took a leave of absence to deal with a personal issue. In his absence, the team picked up none other than William "Meteos" Hartman, the former long-time jungler for Cloud9.
Meteos and his calm, reactive playstyle combined with his exceptional game knowledge turned out to be exactly what P1 needed. With Meteos, the team looked more competent. They began winning game after game, and quickly turned their season around. Normally, we'd actually place P1 at the top of this list, probably at rank two, but with the events of last weekend, we're not so sure.
The team has recently been trying to give Inori another shot, and it just hasn't been going well. Without Meteos, they began bouncing off the wall again, and they went 0-2 their final week. This raises other concerns as well. If Meteos' voice is that important to the team, what happens if he gets caught out and dies or can't make it to a teamfight? Does the team run around like a chicken without its head, or can they pull it together? With Meteos, the team has the potential to be stronger than even Cloud9, but as of right now, they still have a long way to go.
4) FlyQuest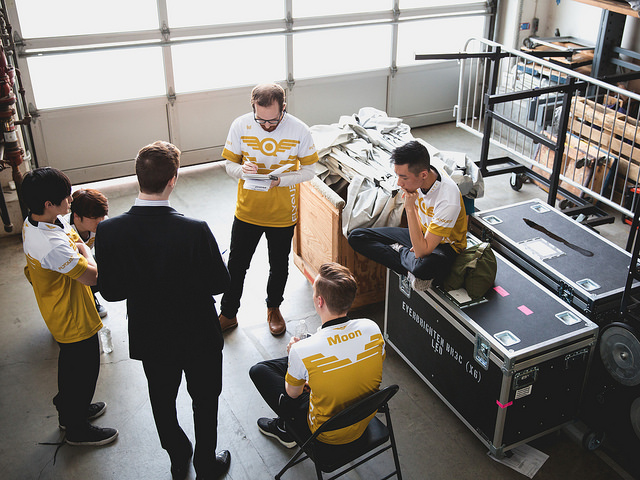 FlyQuest is the anime story of the NA LCS. The team is composed of NA LCS veterans and retirees that have come back from the grave to prove that there's more fight left in them. Hai Du Lam (mid), Daerek "Lemonnation" Hart (support), and An "Balls" Le (top) were all on Cloud9's original roster together. Johnny "Altec" Ru (ADC) and Galen "Moon" Holgate used to be on Evil Geniuses and Team Liquid respectively. Led by Hai, the team opened up their split looking exceptional.
They held second place in the standings for the first few weeks, commanding an impressive 5-1 record after Week Three concluded. Week Four, however, would begin somewhat of a downward spiral. After being defeated by Cloud9 during that week, the team's confidence appeared to falter. They soon dropped in the standings as other teams rose to the occasion as they worked out their kinks.
The only reason they aren't placed lower in our predictions is because of their final week. They truly looked like the FlyQuest from the beginning of the split in both of their matches last weekend. They played very respectably, and although they looked more passive than they used to, they also made much fewer mistakes. We believe FlyQuest has the potential to make it to the semifinals, but if they wish to go any further than that, they will have to rediscover their aggression from the early split while maintaining their momentum.
3) Team Dignitas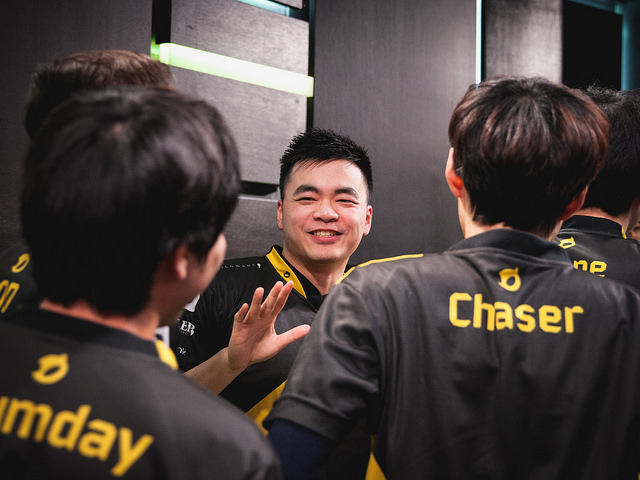 At the beginning of the split, we might have thought you were crazy if you said that Dignitas would make it into our top three for the Spring Split Playoffs. But here we are. Dignitas is yet another team that had a horrid opening to the season, but unlike most of the other teams that started off poorly and turned it around, Dignitas didn't make any roster changes. Instead, they made a staff change. Dignitas found a new head coach in David "Cop" Roberson, a seasoned LCS veteran.
Ever since Cop stepped in, Dig has looked like a totally different team. If you want to see the numbers, the team went from a pathetic 2-6 record to where they stand now at 9-9. Although they stand behind CLG right now in the standings, Dig has performed consistently much better throughout the last four weeks of the NA LCS than CLG has throughout the split.
We're not sure what Cop's coaching methods are, but they seem to have worked. Dignitas was plagued with lacking synergy and an overly passive playstyle at the start, and now they look like a well-oiled machine. They make decisive plays and take objectives down with focus, traits we never would have dreamed to see from Dig after witnessing their first four weeks. Before the final week, we actually even considered placing Dignitas above Cloud9 in our predictions for the playoffs. But Cloud9 finally looked strong again last week to bump them back ahead.
2) Cloud9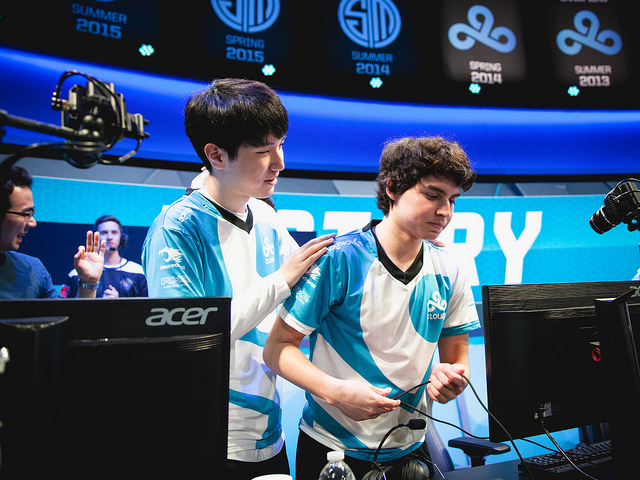 C9 was the other team that started their season strong and faltered near the end. The only difference is that C9's mistakes were less detrimental. C9 was the longest-running undefeated team in the split until TSM brought them to their knees for their first match of Week Five. After that defeat, P1 also handed C9 a loss. And then CLG. And then Immortals. Teams that C9 had dominated at the beginning of the split were handing them loss after loss. So what happened?
Well, most C9 fans will attribute their sudden losses to C9 trying to sub Jeon "Ray" Ji-won in for their starting top laner. Those same fans claim that if C9 had kept their star top laner, Jung "Impact" Eon-yeong, in the game, none of those losses would have happened. Unfortunately, that just wasn't true. Impact had been playing suboptimally for a few matches before he was first subbed out, and the team was buckling with or without him.
Impact had once commanded a terrifying presence in the top lane. More often than not, if an enemy jungler ganked him, he would walk out of the skirmish after killing both the jungler and his lane opponent. His game knowledge is exceptional, and his mechanical skill is unmatched in the NA LCS for top laners. If you watched him in some of these games after he began wavering, however, you wouldn't be able to tell that he was this powerhouse. His farm was subpar, his trades usually ended in the enemy's favor, and he wasn't causing any pressure. It didn't help that C9's jungler and bot lanes were also starting to perform poorly as well.
Most games, even those against bottom tier teams, were way too close for how powerful C9 should have been, and some even ended in losses. Luckily, though, C9 has never been a team to notice a mistake and let it slide, and as the season has progressed, they've been working at their weaknesses. In the last week of the LCS, they absolutely wrecked both Phoenix1 and Dignitas. They truly looked like their former selves once more. Going into the playoffs, if they can continue to play like they did in the final week of the regular split, only one team will be able to outshine them: TSM.
1) TSM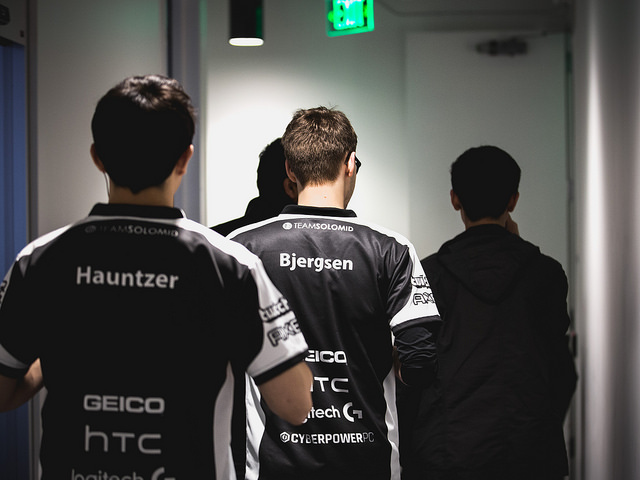 Where most teams took a lot of time to address their issues and weaknesses as the split progressed, TSM took a big, metaphorical hammer and smashed them away within a matter of a few matches. The first three weeks of the split did look shaky for TSM. They still managed to win all except for one match during those three weeks, but most of their victories were very hard-fought, even against teams that TSM should have no business losing to. Well, that's all it took for the frontrunners to bounce back, because after Week Three we've seen a consistent level of exceptional play from the entire team. So why did they struggle so much at first?
Yiliang "DoubleLift" Peng was TSM's ADC last split, but he decided to leave the team and the LCS altogether to take a break from the competitive scene. After his departure, the team appeared to have lost more than just a player. DoubleLift was also the team's confidence, and in his absence, they regressed into a passive, less decisive playstyle. Once they realized what was happening, however, they quickly nipped it in the bud.
Kevin "Hauntzer" Yarnell stepped up into a leadership position to face the problem head-on. As his voice grew louder on the stage, so did Soren "Bjergsen" Bjerg's. Bjergsen has been the star mid laner of TSM for a long time now, but he's never been as forceful and assertive as he's been this split. In DoubleLift's absence, the team rose to the occasion to reach new heights, and they're ready for their semifinal match. They aren't completely void of problems, however.
Their only remaining issue seems to be one often be found in top-tier teams— overconfidence. They go into matches with the mindset that they've already won, and due to this, they've lost the first game of most of their matches lately. Even though they come back and decisively win them, it was only a matter of time before it caused them to lose an entire match. And that's exactly what happened against Team Liquid last weekend.
If TSM can get a grip on their overconfidence before the playoffs, they can easily take the title.
---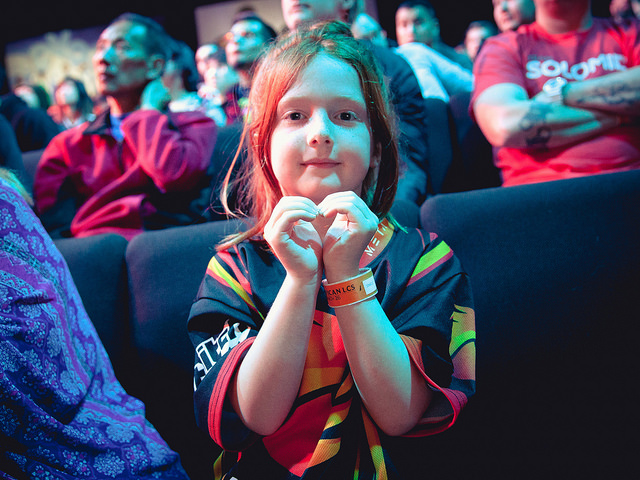 Whether you're a TSM fan, a C9 fan, a FlyQuest fan, or just here for the ride, these playoffs are bound to be a very exciting show. Tune in on April 8th for Day One of the playoffs where Phoenix1 faces off against Team Dignitas at 3:00pm ET (12:00pm PT).