Overwatch streamer Treeboydave has logged 100 hours on a number of heroes—but most notably, he's already gotten to 100 with new anchor tank Orisa.
By the time Treeboydave reached 100 hours on Orisa, she'd been live for just over 240 hours, or around 10 days. That's a lot of Orisa. On average, he's played around nine hours per day, which is how he reached the goal so quickly.
So what's his opinion of Overwatch's newest tank hero? She's well-rounded, he said, and can protect her allies while still dealing plenty of damage, like Zarya. "After 100 hours, her average damage was the highest of all my tanks I have done so far," Treeboydave told Dot Esports.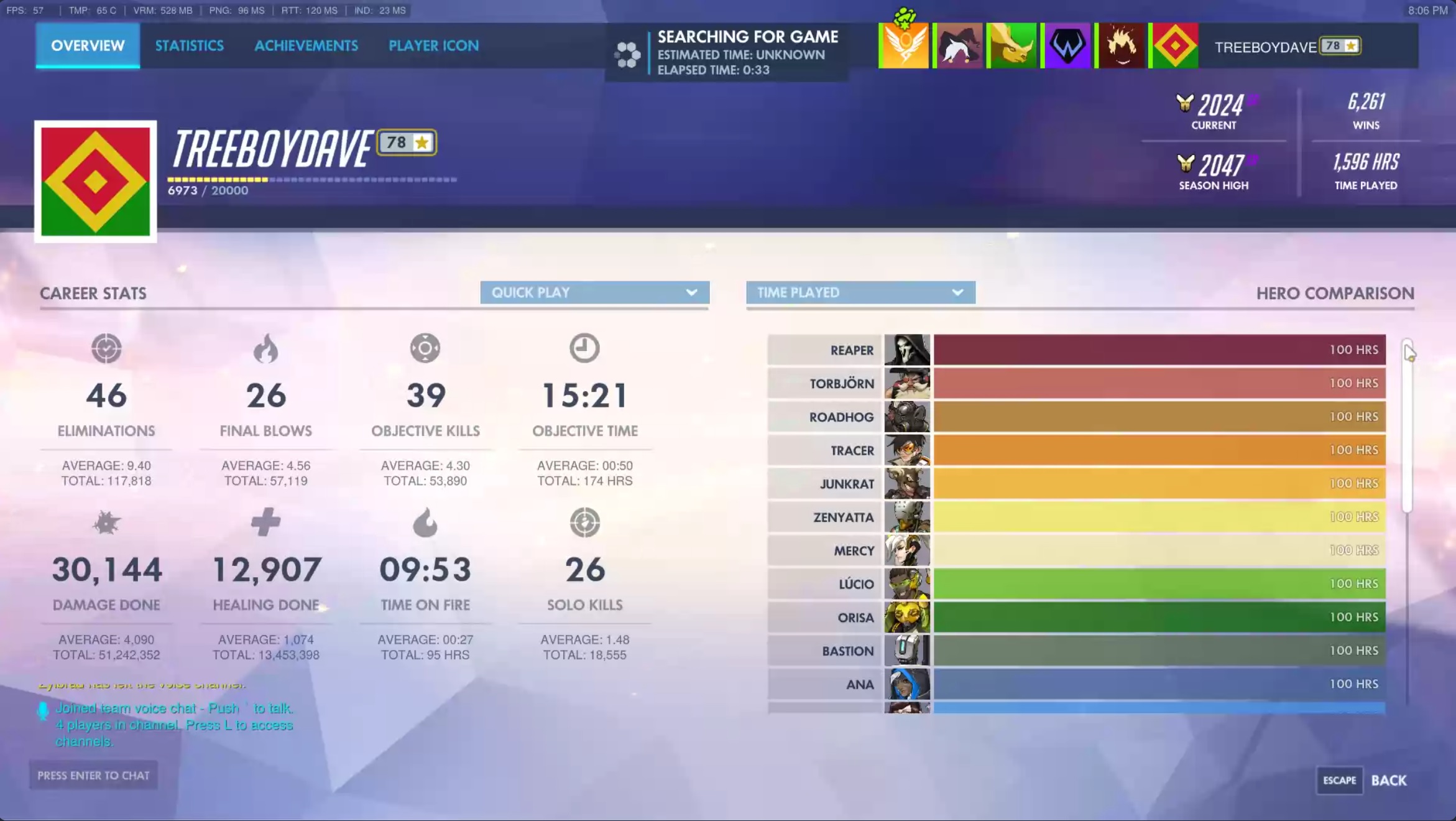 Her Halt! ability gives her "massive potential" for ultimate combinations and environmental kills. "In my opinion, she has overtaken Roadhog in terms of the best hero to get environmental kills on Illios' Well and other maps of the like since she can grab multiple heroes at once, unlike Roadhog," he added. "Great Play of the Game material."
Who's next for Treeboydave? Pharah. Once Pharah's completed, he'll take on Winston, Symmetra, Hanzo, McCree, Zarya, Genji, whoever the 25th hero is, Widowmaker, and Soldier: 76.
Soldier: 76 is last on the list because Treeboydave always plays him when he's reached level 76, but only then. "That rule will end once I get him to 100 hours," he said.
Those interested in watching Treeboydave's journey to all heroes at 100 hours can find him on Twitch.
H/T Reddit