Fnatic had a resurgent 2018 in the EU LCS. After a couple years spent in G2's shadow, the team decided to hire coach Joey "Youngbuck" Steltenpool away from their rivals and install him as their own team manager. With Youngbuck helping strategic coach Dylan Falco, Fnatic cruised to two domestic titles and made the final at Worlds.
We wrote before the start of the year that Youngbuck would have a tremendous influence on the team and that there was a possibility he'd step in for Falco. Now, with Falco moving on to Schalke 04, Youngbuck has officially taken the reins again at Fnatic.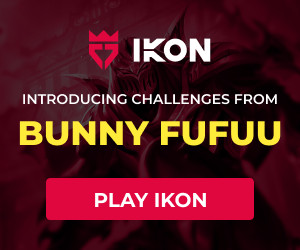 Youngbuck's career really took off when he led G2 to four consecutive LCS titles from 2016 to 2017. The team was well known not only for its good play on the Rift, but for a strong structure that showed in their scouting, preparation, and practice. They were consistently lauded even by their competitors for the way they handled their players and developed as a team.
Youngbuck took that developmental expertise to Fnatic, and now, has six LCS titles to his name. That is apparently what Fnatic are alluding to when they call him a "Six-Star General." Now he'll get to prove that it was him, not Falco, who was primarily responsible for Fnatic's success last year. Fnatic already had a rivalry with Schalke brewing after the two teams met in last summer's playoff final—a loss there prevented Schalke from making Worlds. Throw in the reunion of the two coaches, now as competitors, and the first meeting between Fnatic and Schalke 04 this season should be extremely interesting to watch.