This post is brought to you by Skrilla, esports daily fantasy. Register and compete at the Skrilla website.
---
It may be the offseason in League of Legends as the fanbase waits for the Midseason Invitational with bated breath, but there's never a break in fantasy analysis.
Today we're going to look at two of the best mid laners in the LCS: Søren "Bjergsen" Bjerg and Nicolaj Jensen. The two Danish dynamos are fantasy superstars, consistently posting huge numbers game in and game out since they entered the league. But which player is a more consistent winner in your fantasy lineup?
We're going to take a look at their current and past performance to find out.
We'll be looking at their fantasy performance dating back to 2016, the sum of stats available on the lolesports site. We'll use Skrilla scoring, but ignore bonus categories like pentakills as they are not good predictors of future performance. We'll also ignore the team portion of scoring, as we're trying to get at the individual performance of these players.
Tale of the Tape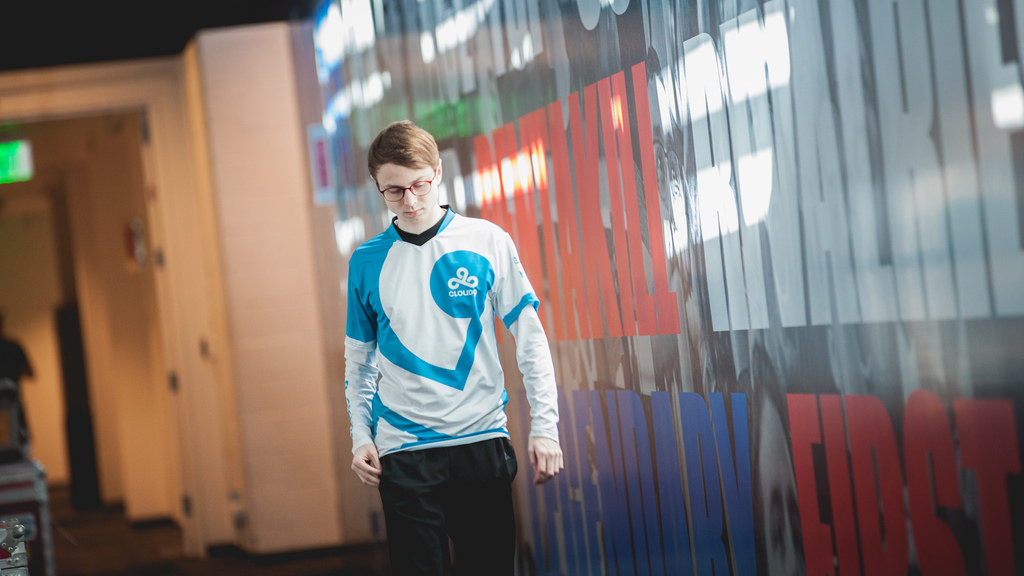 Bjergsen, 22, is the greatest mid laner in Western League of Legends. Hand-picked by Team SoloMid to continue their dynasty, Bjergsen came to North America as a teenager in 2013 and lead TSM to five LCS titles.
Jensen, 23, started his competitive career later because he was permanently banned from League of Legends, leading to his growing legend as the best player outside the LCS. Reinstated midway through 2015, Cloud9 picked him to replace long-time leader Hai Lam. Jensen emerged as one of the game's best mid laners, leading Cloud9 to Worlds all three years he's been with the team.
Both players are incredible talents, performing at an elite level since almost the moment they entered the league. That's no more evident than in their ridiculous fantasy numbers. Since 2016, Bjergsen has averaged 32.24 Skrilla Points Per Game (SKPPG). Jensen is slightly better at 32.36 SKPPG.
For some context, let's look at the totals of two mid laners who have lead the league in fantasy scoring during that time period. Eugene "Pobelter" Park outscored both Jensen and Bjergsen in his Summer 2016 season on Immortals, but he averages just 29.69 SKPPG since 2016 overall.
This season, Echo Fox's Kim "Fenix" Jae Hun topped both our challengers, but he only averages 28.41 SKPPG since 2016.
Fenix and Pobelter benefit from outlier seasons where their teams featured an extremely fast and kill-heavy style of play, leading to big fantasy numbers. But those teams and players were unable to replicate that success year-to-year.
Jensen and Bjergsen also top Europe's fantasy contenders. Luka "Perkz" Perkovic, whose reign as Europe's five-time champion finally ended this season, has averaged 28.29 SKPPG since 2016. Fabian "Febiven" Diepstraten, who defected to North America this season, posts 27.65 SKPPG.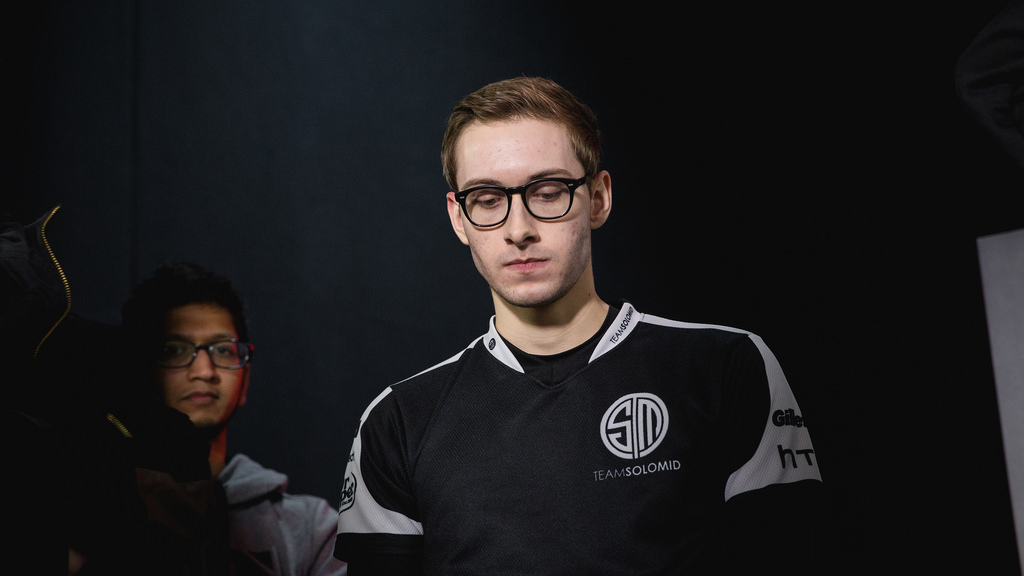 So it's clear Bjergsen and Jensen are on another level compared to their peers, but their own individual scoring is eerily similar. How do we pick one or the other?
We can compare recent performance. Jensen topped Bjergsen's scoring in both seasons in 2017, but this split Bjergsen is back on top. Jensen clocked in at 27.92 SKPPG while Bjergsen put up 28.49 SKPPG.
Those numbers are well below their career averages, but that follows a league-wide trend: Fantasy scoring is down overall this split thanks to the current metagame. Both players featured big KDA numbers, big CS tallies, and their usual stellar Kill Participation marks, but it didn't translate to as many points as it has in the past.
That also may be due to the relative strength of their teams. Neither Cloud9 nor TSM put together a dominant season despite strong play from their mid lanes. That suppresses fantasy scoring.
In terms of their supporting casts, TSM features a superstar lineup after importing the LCS winning bottom lane from G2 Esports. But it didn't produce the expected results this split. If TSM can change that heading into Summer, Bjergsen should benefit from a more talented lineup than Jensen. But Cloud9 still has potential to improve their roster this offseason, too.
The Verdict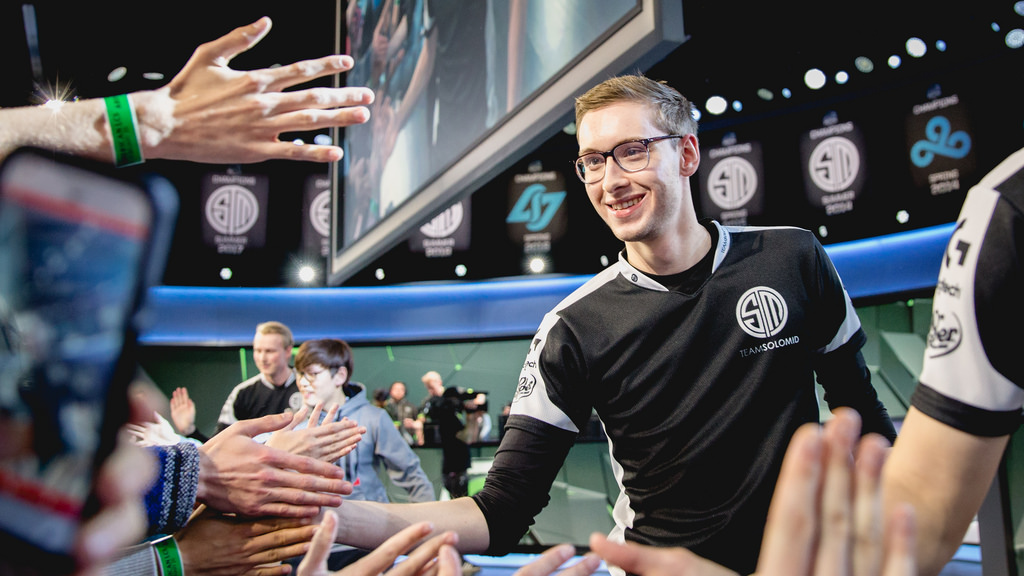 Picking between Jensen and Bjergsen for a fantasy lineup is a luxury considering both are the elite players at their position in the LCS. Choosing one for next season will depend on what TSM and Cloud9 do to improve the supporting cast around each player. The two are surprisingly equivalent statistically, from their KDAs to death rates to kill participation and of course fantasy scoring.
If we had a gun to our head, we'd take Bjergsen. He may be younger, but in many ways he's the more mature player, even if Jensen is now a veteran three years after he was finally allowed to compete. Jensen's had growing pains, suffering through a poor rookie season in 2015. Bjergsen has never had a significant dip in performance. There's no reason to think Jensen will in the future, Bjergsen is still the every-so-slightly safer bet.
For daily fantasy, value is the name of the game, so picking one of these players will come down to the matchup and their salary. Both will take a chunk out of your budget, but both are worth it. You usually can't win daily fantasy with only value picks. Sometimes you need to pay for tip top production, and you can't go wrong with Bjergsen or Jensen.