We love K/DA. Now that the virtual group's debut song has reached 136 million views on YouTube in the month-ish since its release, though, it's hard to find anyone that doesn't. To continue K/DA fever and to show their "POP/STARS" spirit, professional concept artist Shen YH decided to design a new line of the K-Pop inspired skins for Lux, Riven, Miss Fortune, and Riven.
Sure, it's just fan art (really good fan art), but a lot of thought was put into them, and their professional quality really makes it easy to picture them being in the game already. We might just be saying that because we're in love with K/DA Riven, but still.
Their theme is a little bit brighter than the original lineup of Ahri, Evelynn, Akali, and Kai'Sa, but hey, we don't want them to feel copied, do we? All of these new fan skins feature the usual K/DA imagery of blacks, whites, golds, and iridescent blues and purples, and they all go together seamlessly.
Here's the full list of Shen YH's artwork, including front and backs of each champion, as well as one shot of all four.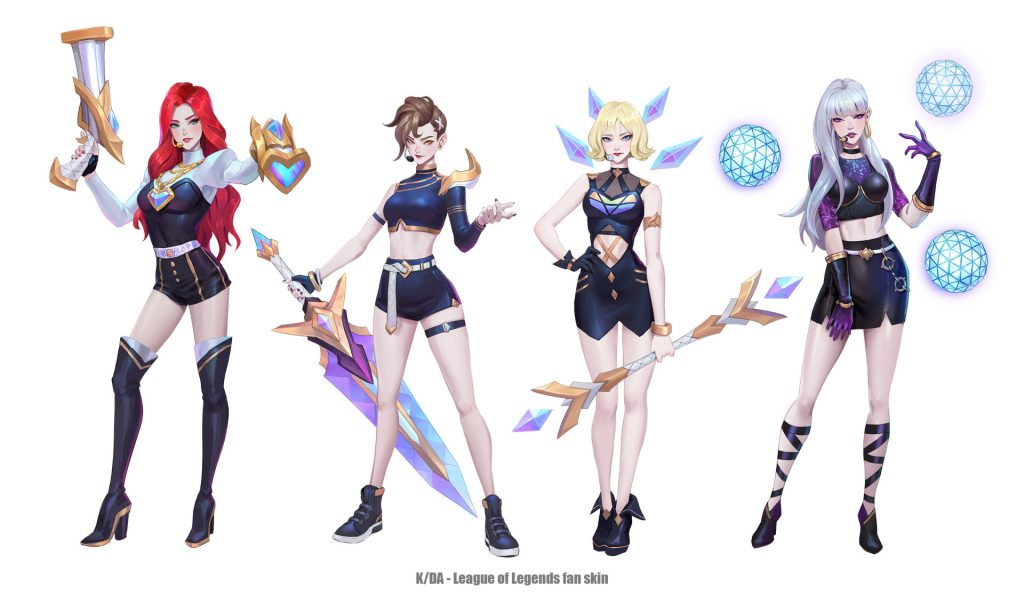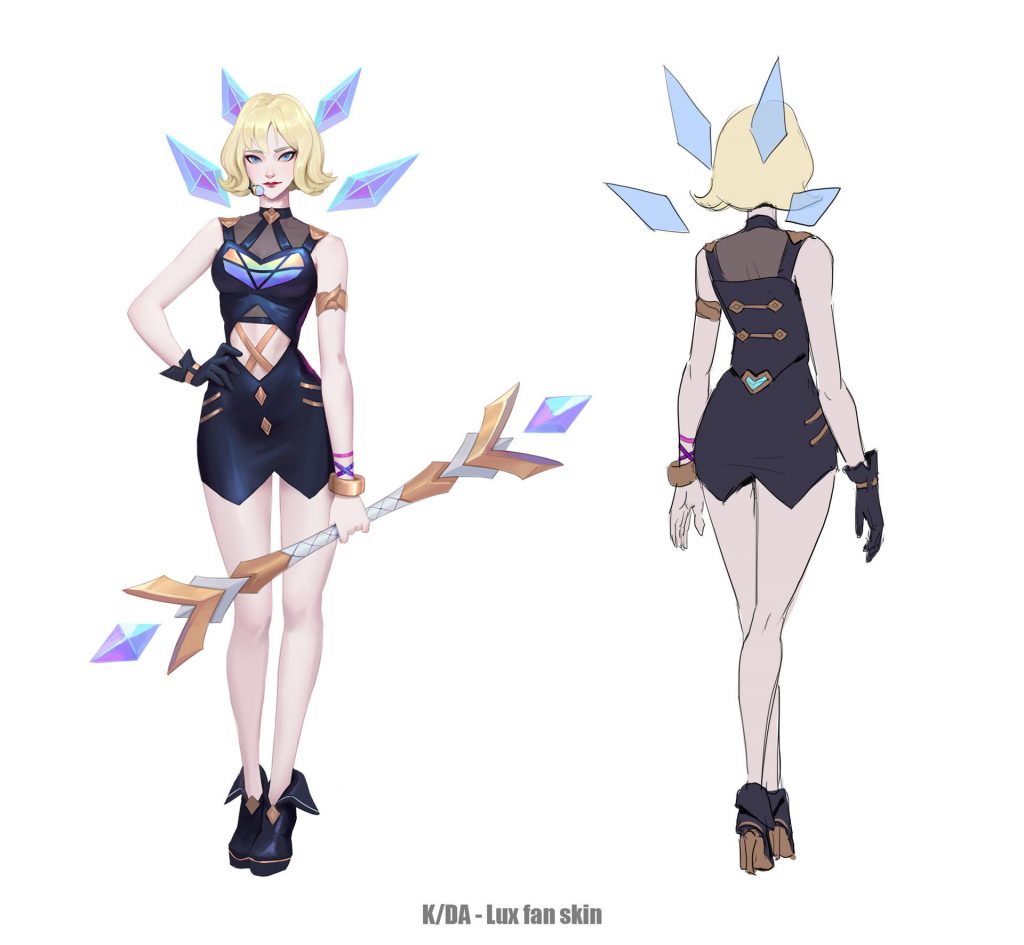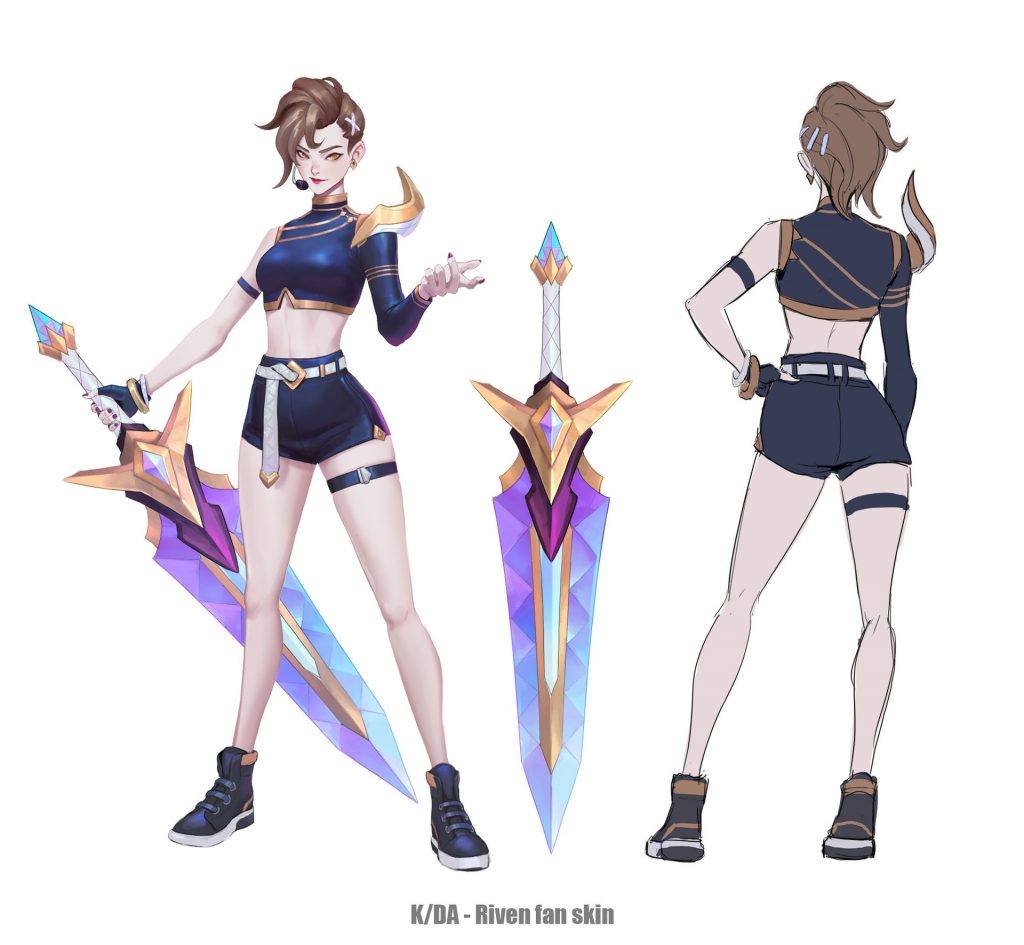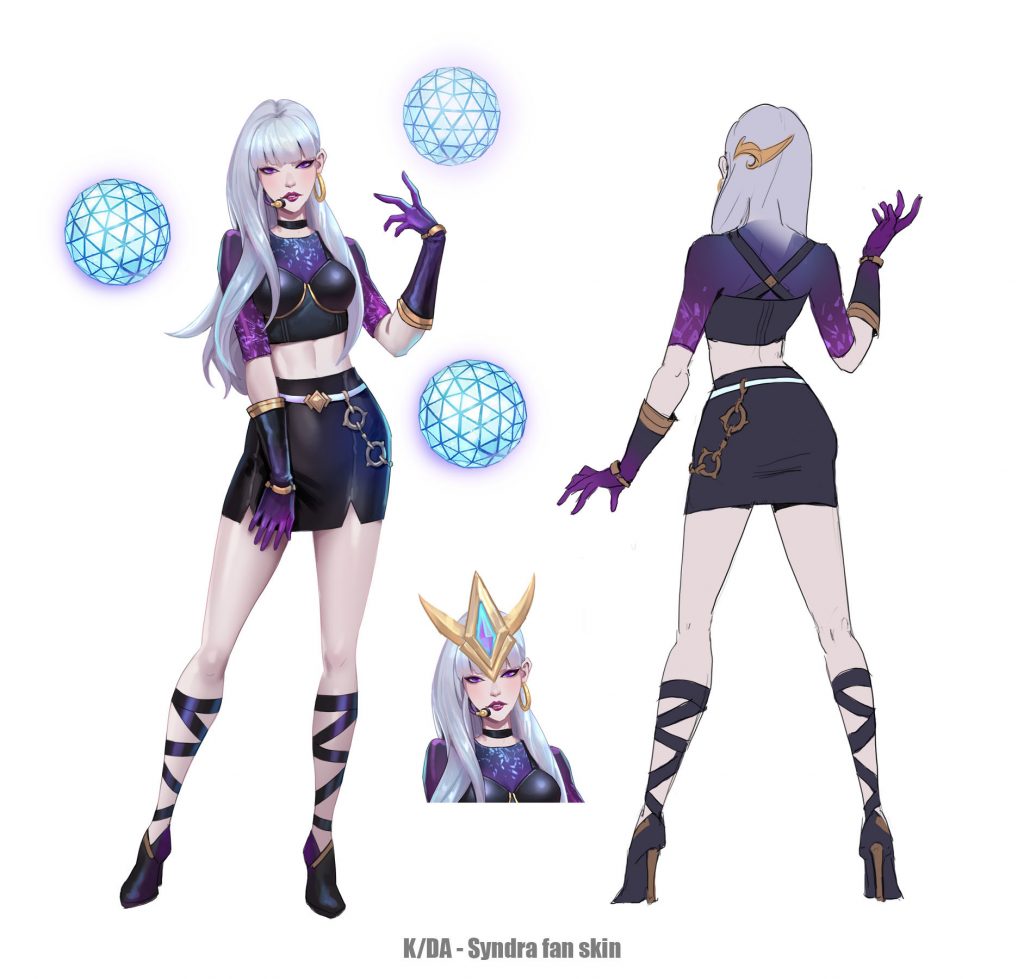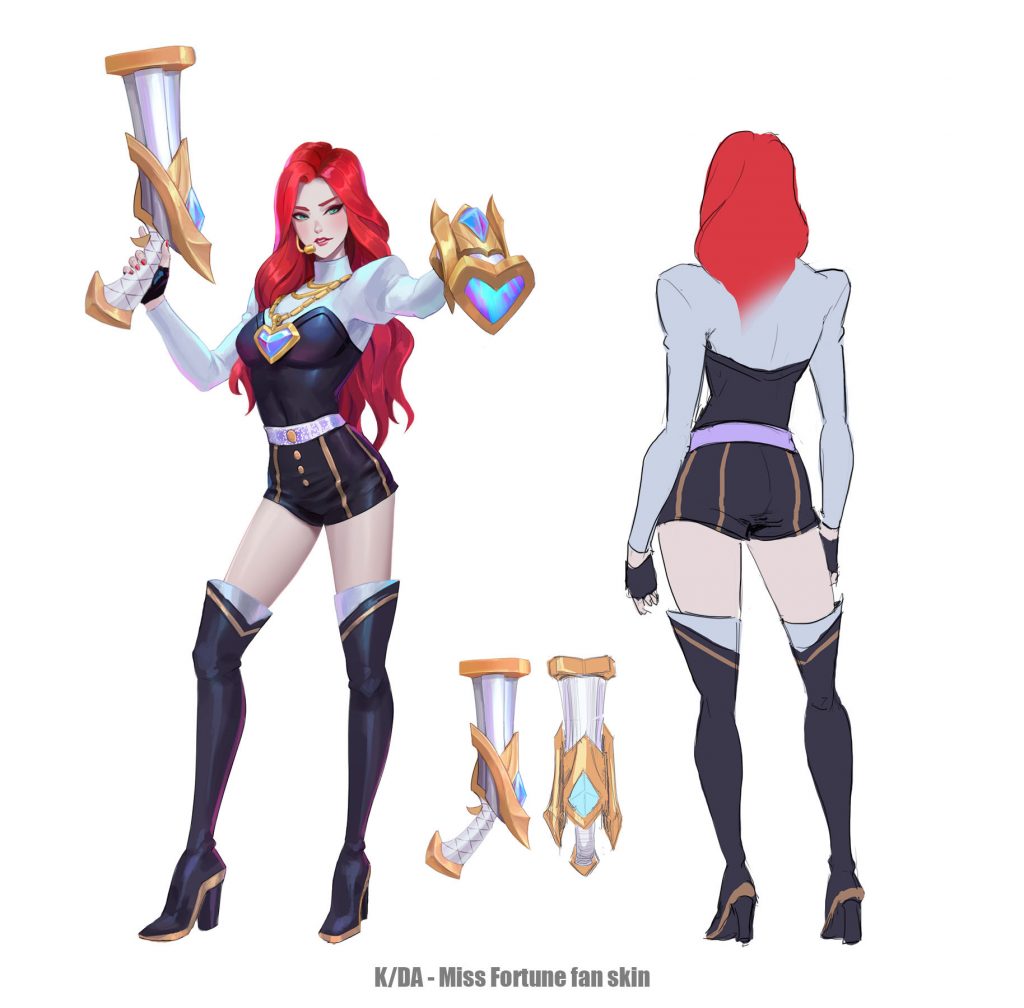 If you'd like to see more of Shen YH's work, you can check out their ArtStation profile, which features mostly high-fantasy artwork.