If you asked Romain Bigeard in August whether he liked his job, he would have told you it was the best in the world.
As general manager of Unicorns of Love, he'd wear a big, fuzzy unicorn hat to all the games and scream at the top of his lungs to cheer for his team—even through the biggest disappointments. It wasn't rare to find him shirtless, covered in UOL body paint, hugging and high-fiving his players after each match.
Bigeard branded himself as the guy that loved his team more than any other staff member on any other team, though that was barely a fraction of what actually went into managing UOL's players. That's why, when he announced that he had to leave UOL to pursue an offer so fantastic he couldn't refuse, his fans were shocked.
That was nearly five months ago. Now, he's traded in his fuzzy hat and body paint for a new OpTic snapback and hoodie. Sure, his new team's performance on the Rift hasn't been great since he joined, but in a conversation with Dot Esports, Biegard made it clear that his decision to leave UOL was easy.
"People had the tendency to see UOL as a trash team, but at the end of the day, we made it to playoffs every goddamn split," Bigeard said. "We went to the finals twice. We won IEM. We were the permanent underdogs. I had a lot of fun at my job there, and I wouldn't have moved until I got this call from [OpTic]."
"They basically offered me the same job, exactly the same job, but with way more resources, on a way bigger market, in a franchise, and I would have the ability to actually create everything."
Starting from scratch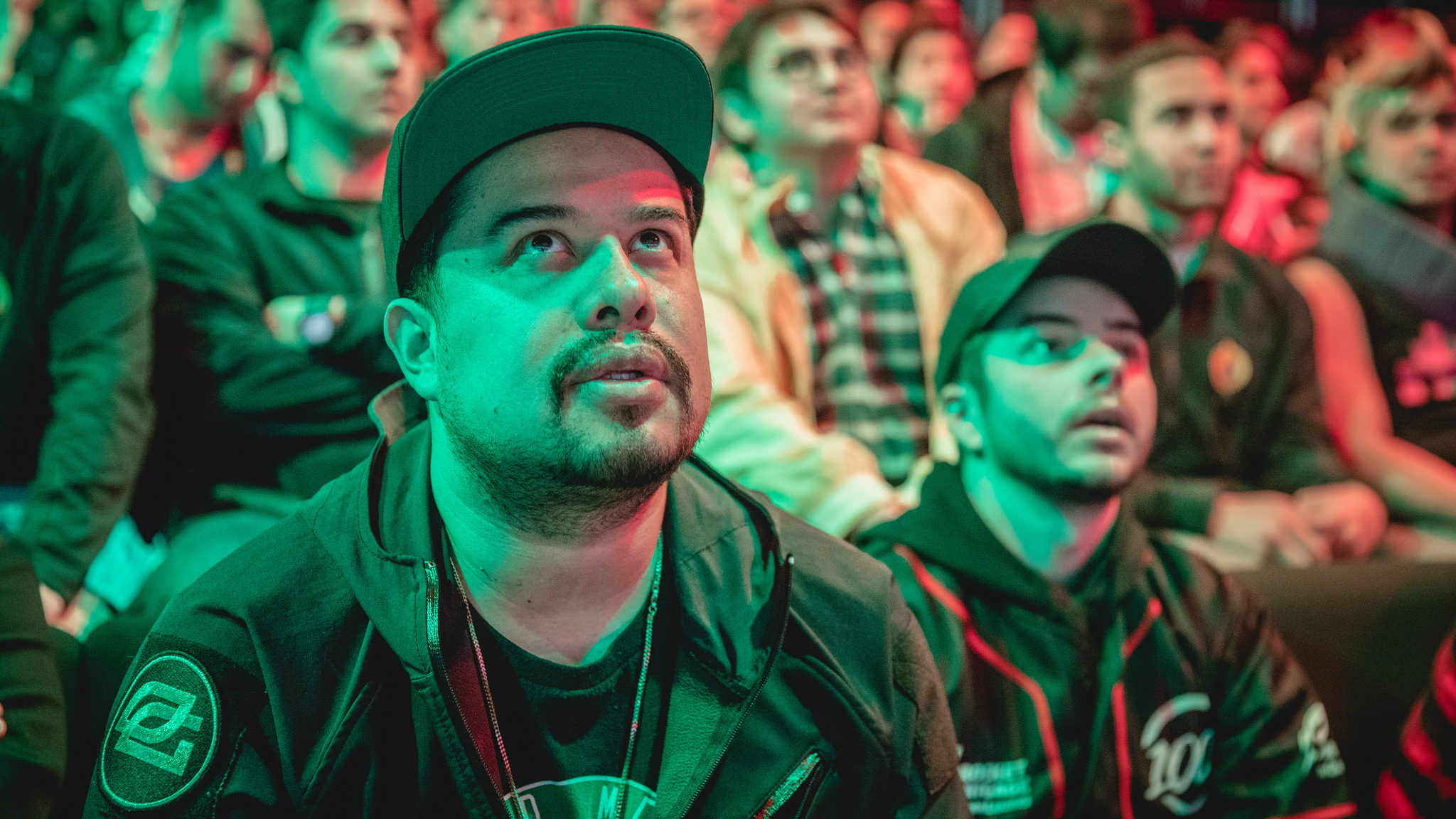 OpTic was acquired by Texas Rangers co-owner Neil Leibman late last year as a part of Infinite Esports and Entertainment, his new multi-game esports venture.
With the buyout, Infinite had secured OpTic's spots in both the newly-franchised NA LCS and Blizzard Entertainment's Overwatch League and planned to expand into several other esports as well. According to Bigeard, the new company needed a League of Legends GM before they could apply to the new NA LCS. The job was the perfect fit for him.
After agreeing to work for OpTic, Bigeard took his first-ever ride on a private jet to Los Angeles, accompanied by OpTic's biggest investors and lawyers. They were headed to Riot HQ to make their sales pitch to NA LCS commissioner Chris Greeley so that they could join the new league.
"After all of the questions to our investors, [Greeley] looked at me, and he said, 'Hey, Romain, what the fuck are you doing here?'" Bigeard said. "I looked at him, and I said, 'I don't know, I'm not too sure myself.' I took a private jet for the first time in my life, and I met all those incredibly clever and talented business people, so it was like I was in a dream."
Betrayal in the eyes of Reddit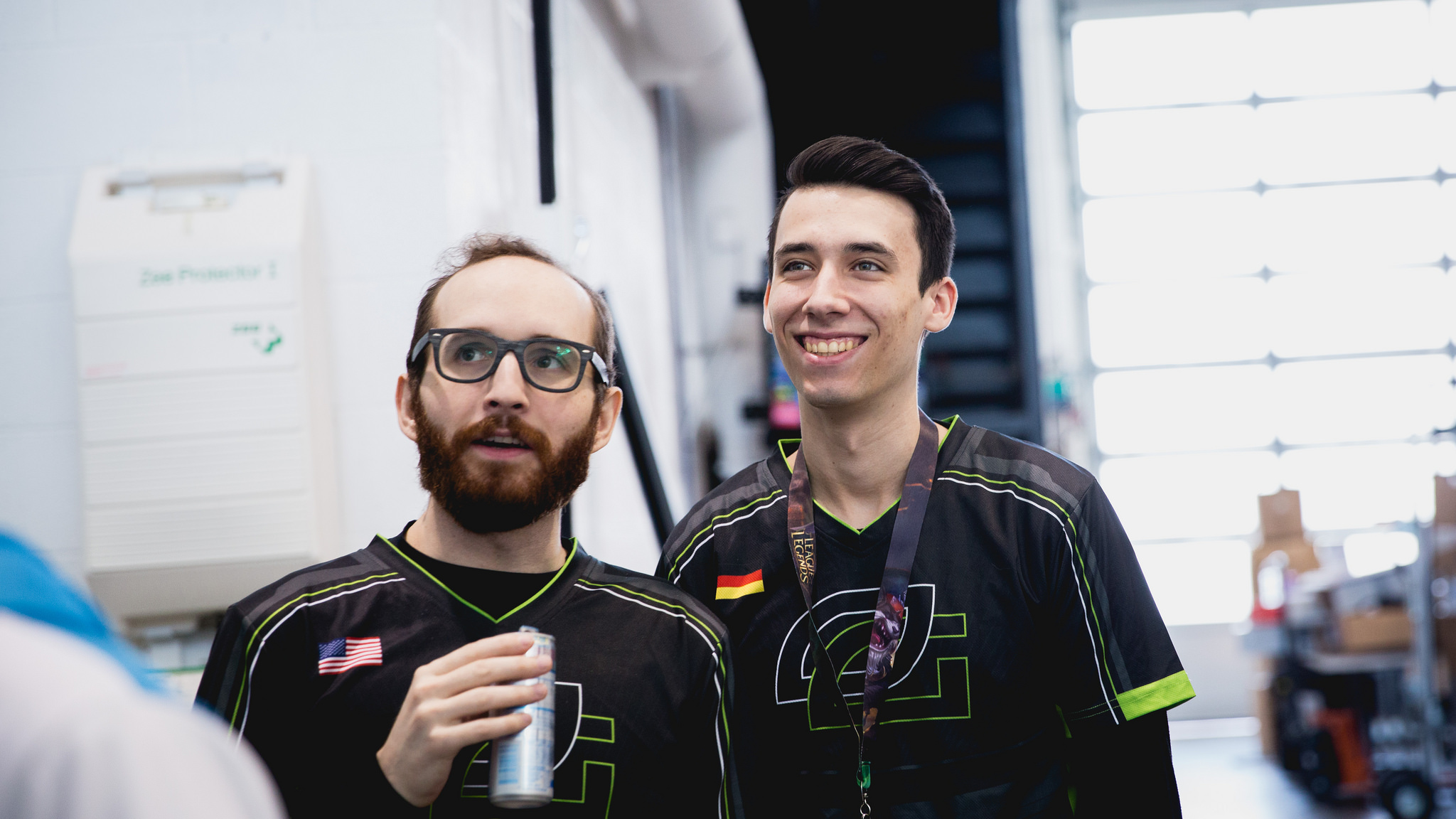 Bigeard was soon reunited with former teammate Tristan "PowerOfEvil" Schrage on his new OpTic roster, and they were both caught between a storm of toxic fans and criticism prior to the start of the 2018 season. The reason for the condemnation was the same as it was for other European players that joined the North American league at the time—they'd left the EU LCS, and their former hometown fans felt betrayed.
Bigeard felt the criticism was ill-founded, however. Both he and PowerOfEvil quickly moved on, ready to start the new season.
"You can love your fans as much as you want, but when an NA team is coming to you and throwing an insane amount of money on the table and saying, 'Hey, I'm going to do everything in my power to make you successful,' that's all you really want." Bigeard said. To him, it isn't just about the money, although it certainly helps. It's about what it means to be happy as a player.
"Any of those players deep inside know that they want to be successful, so if they believe they can go to a successful environment, they'll go for it. All we really want is to win and to be happy in life in the long run. Why would you decline a really big offer just to make a couple of people on Reddit happy?"
People having fun, people happy, people smiling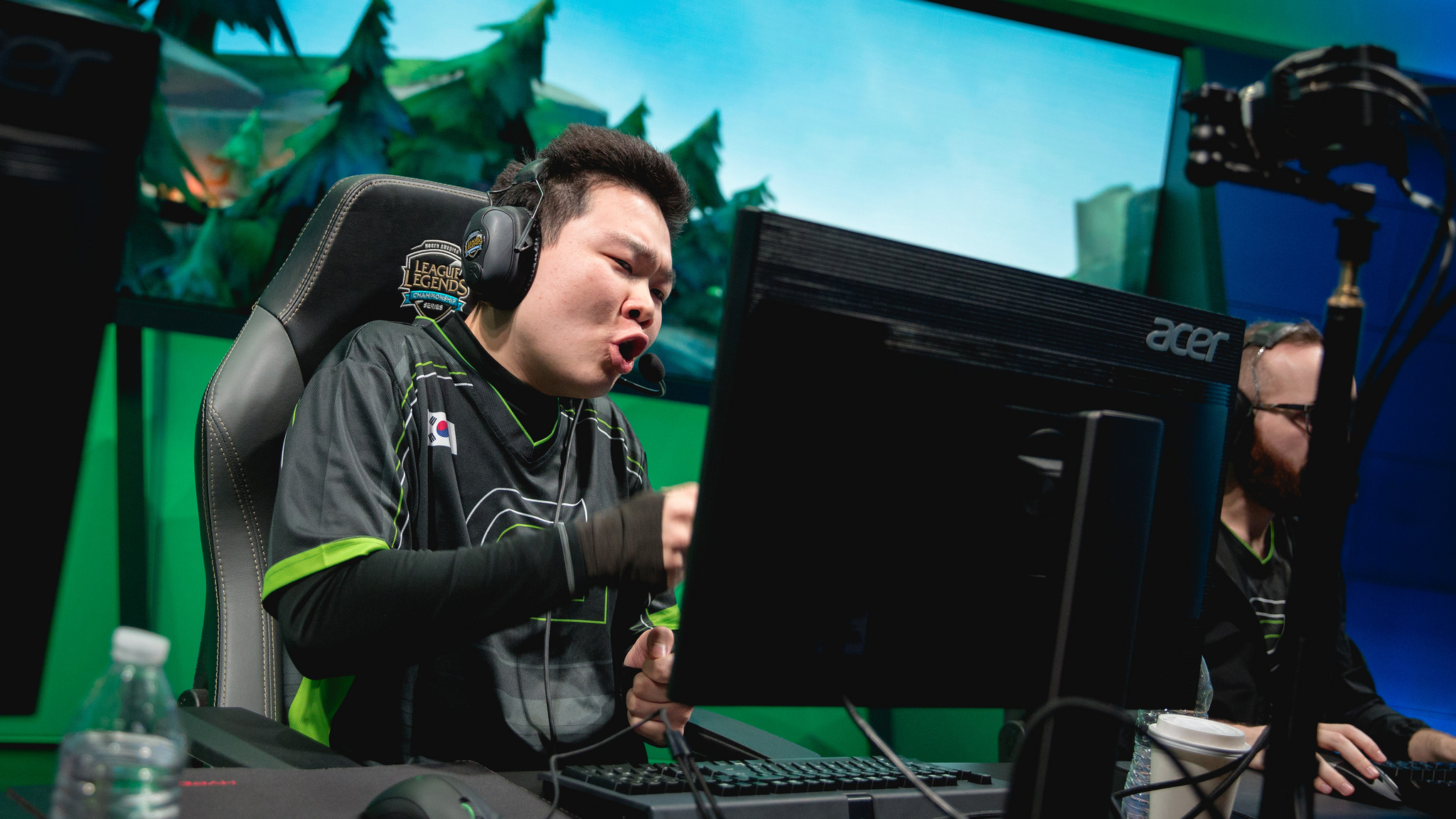 OpTic is off to an unimpressive start this year with only two wins out of their eight games. But the team's record isn't necessarily what defines success in Bigeard's eyes. His players have handled these losses incredibly well, he said, and they all remain constructive and optimistic. Bigeard believes that this healthy attitude and happy environment are the keys that will lead OpTic to a successful future in League of Legends.
"I'm really happy that we lost some of those games, because it allows us to dive even deeper in this mindset that we're here to grind, grind, grind," Bigeard said. "The way I recruit players is based on their mindsets. You can be the best player in the world, but if you're an asshole, you're going to be impossible to work with, and that's a problem in League of Legends."
Whether it be support Daerek "LemonNation" Hart's seemingly limitless supply of memes, PowerOfEvil's inhuman positivity and happy attitude, or the time ADC Noh "Arrow" Dong-hyeon woke the whole house up by playing "epic music" on his phone when they needed to help unpack the new gaming chairs, Bigeard sees this new team as a picture-perfect group.
"To me, in the long run, that's exactly what makes a team successful—it's people having fun, people happy, people smiling," Bigeard said. "It's a game, at the end of the day, and you should never forget that."
That motto is how he believes OpTic can stand out among the other teams in the league in the long run. According to Bigeard, players on CLG, TSM, Liquid, and even 100 Thieves are all motivated to seek revenge on former players, and that's not how he wants his team to function.
"If you take it too seriously, it's really hard to lose, because you're putting your whole damn life on it. But if you keep it as a game? Even on the days you lost, you still had fun. We're going to be a fun team, and I believe it's going to show."
Like LoL? Check out our year in review video below.