One of League of Legends' rarest skins is returning to game on Aug. 31—with a twist.
The skin, PAX Sivir, was released in 2011 as part of PAX Prime, a series of gaming festivals held in multiple states in the US.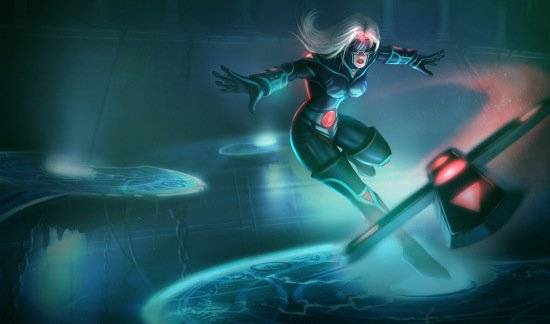 The skin hasn't been available since the event back in 2011. Two skins were given out to attendees of the event in previous years—PAX Jax and PAX Twisted Fate came out in 2009 and 2010 respectively.
The skin has been changed slightly and rebranded as Neo PAX Sivir and will be available to those who craft 10 gemstones from Aug. 31 to Jan. 8, giving players plenty of time to find those pesky gemstones in loot boxes.
Gemstones are obtainable through loot boxes, which you can buy in the League store. After finding 10 gemstones, players can craft them together in the shard portion of the game to choose a host of skins, including Neo PAX Sivir.
Players will also be able to find a Neo PAX Sivir skin shard in the new Epic Capsules, a new loot chest that is priced at 750 RP each. These give three skin shards per capsule, as opposed to loot boxes that could give you anything ranging from a champion shard, skin shard, or ward.
Riot Games also said it will return to the PAX West expo in Washington on Sept. 1 to 4. This will be the first time that Riot has been at PAX since 2011. League of Legends made its public debut at the event in 2009.
The skin will also be available to fans who attend the Riot Games portion of PAX expo for free and will be included in the event's swag bag.