There's been a new leader nearly every day in the 2018 Mid-Season Invitational. The LCK representative, KINGZONE DragonX, were the favorites going in and dominated the first day with slow-paced macro.
Then Flash Wolves blew them out of the water with their aggressive early rotations. But then they stumbled, and when the dust settled, China's Royal Never Give Up ended on top. So it's anyone's guess who has the advantage tomorrow in the semifinal between KINGZONE and Flash Wolves.
The winner of tomorrow's 5am CT match moves on to face RNG in the final on Sunday. Who will it be?
Flash Wolves: Oh, the rotations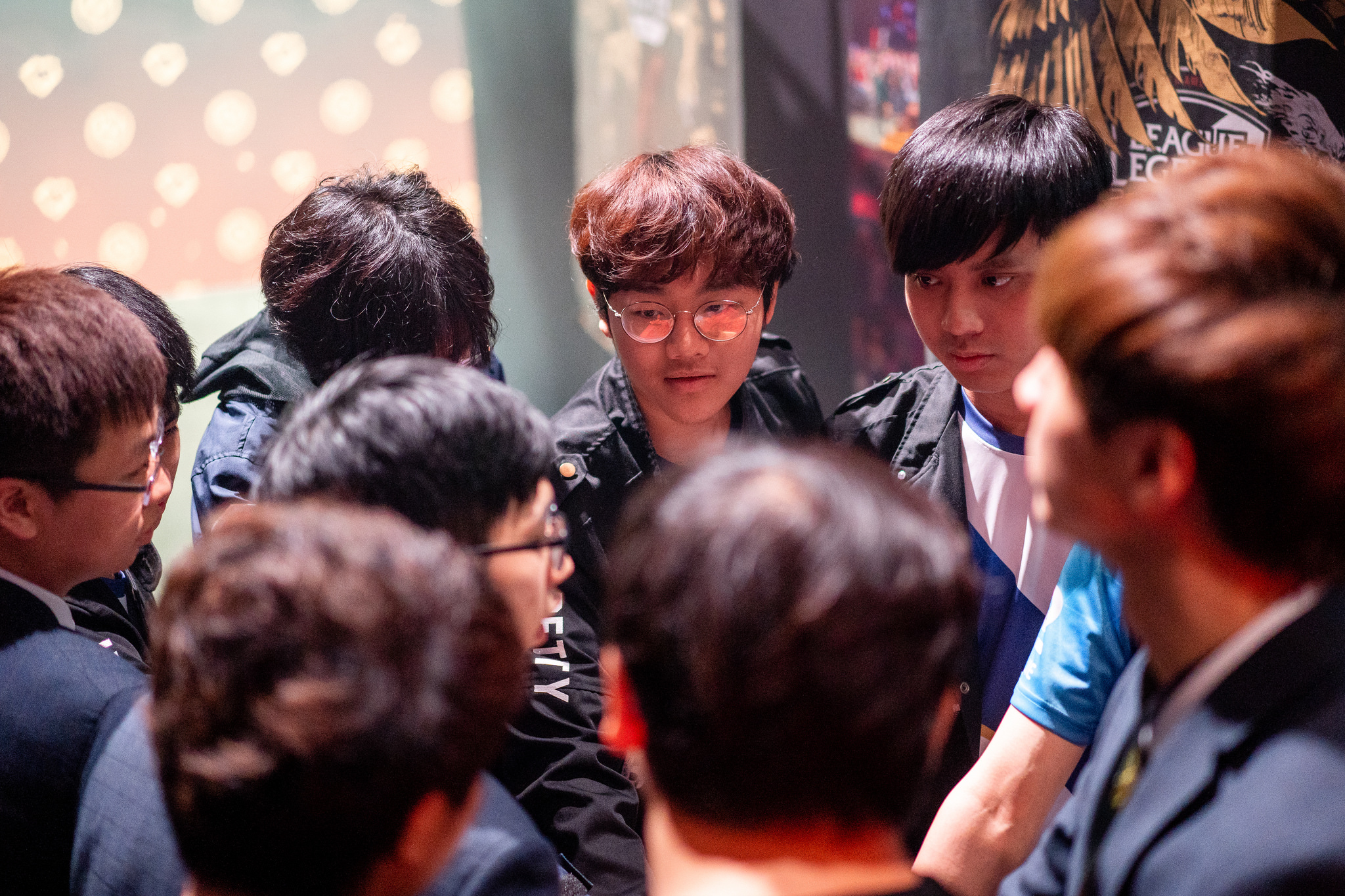 It may have seemed like, during their dominant stretch in the middle of the tournament, Flash Wolves were blowing people out of the water in the lane phase. That's because they were: mid laner Huang "Maple" Yi-tang was fantastic, showing that without longtime partner Hung "Karsa" Hua-hsuan in the jungle, he still has the goods to carry. If anything, Maple is better this year than he's ever been.
But those who have watched Flash Wolves before know this is nothing new ever since they fixed their rotating cast at ADC, deciding on Lu "Betty" Yu-hung. After changing his summoner name from DoubleRed, Betty has improved significantly and become a strong early-game threat.
Don't fight
For years, Flash Wolves have been known for a strong lane phase and good vision control around river, made possible by Maple's grasp of mid lane. And for years, that has all fallen apart by the mid game when the team's questionable teamfighting and teleport plays have doomed them.
This year, the Flash Wolves decided to just avoid fights and use global abilities and sharp rotations to follow Betty around the map and take turrets everywhere. In their two wins against KINGZONE, they overextended the South Korean side and found picks everywhere—a hallmark of Flash Wolves' play.
Out of the bag
But when teams just farm and refuse to be caught, there have been issues. As the tournament has gone on, teams have figured out how to stack farm on their own ADCs to match Betty's early lead. And Flash Wolves' own sieges and fights haven't gone well on even ground.
Flash Wolves have started hot at MSI before—in 2016, they looked unstoppable against another LCK team, SK Telecom T1, in the group stage. They then lost handily to CLG in the semifinals, not getting the title fight they so desperately wanted. Now they have a chance to put those memories to bed and finally prove they can beat Korea.
KINGZONE: When will we see the real LCK champs?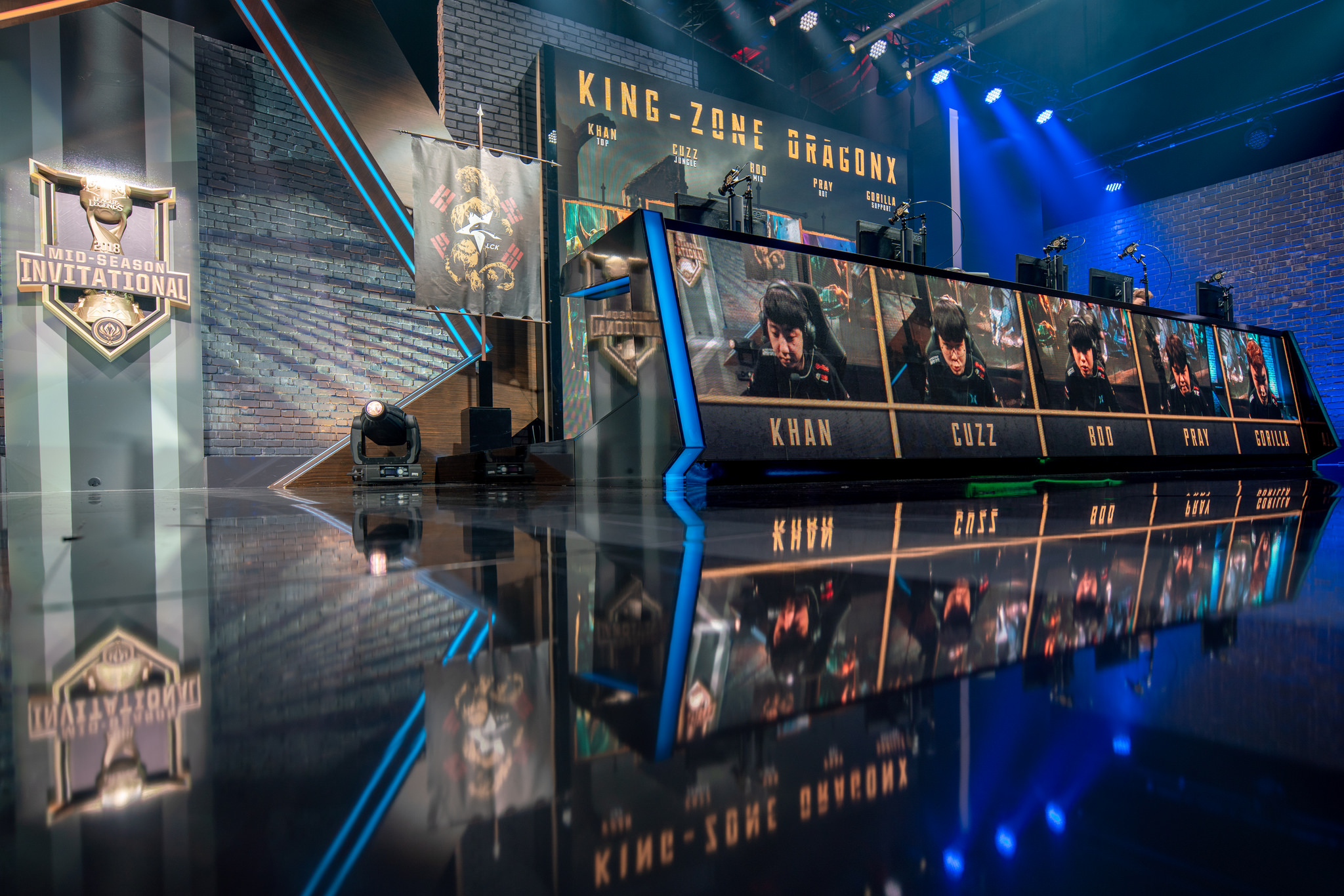 KINGZONE's problems are even less straightforward. For some reason, this team just doesn't look like the squad that steamrolled through the LCK.
Their worst games have been against Flash Wolves. So while it's a bit of relief for their fans that they didn't have to face Royal today—who blasted Fnatic—it's not much solace at all.
What's the meta?
The biggest red flag from those losses to Flash Wolves was the performance of top laner Kim "Khan" Dong-ha. The man who's known for his aggressive, carry-style top lane play has been relegated to tanks in KINGZONE's teamfight comps.
You can understand the theory behind those picks: survive the lane phase and hit Flash Wolves where they're weak. But KINGZONE just haven't looked good innovating that strategy. Khan has fallen behind rookie top laner Su "Hanabi "Chia-Hsiang in pressure, and KINGZONE's issues with wave clear kept them stuck in the side lanes.
It doesn't do much good to have a teamfight comp when you're constantly in a numbers disadvantage because someone has to answer the waves. KINGZONE have never been a meta team—they're best when Khan is on a carry. If they can't beat Flash Wolves playing like themselves, they never deserved to win this tournament.
Pick a jungler
Flash Wolves' priority over mid lane has forced an additional adjustment from KINGZONE. Jungler Han "Peanut" Wang-ho is one of the craftiest junglers around. But Flash Wolves have neutered his early aggression and forced him into a passive playstyle.
It's unclear whether that's a malaise that affects the whole team, because KINGZONE have been fine playing to a slower pace than usual. In any case, a switch was made to Moon "Cuzz" Woo-chan late in the group stage.
The team didn't really look much better with Cuzz. He's less of an early-game threat than Peanut, though he does shade to mid and bot a bit more. And the problem isn't necessarily just Peanut. The whole team just has to play aggressively like they did in the LCK. There were strong bot lanes they regularly smashed in that region. Betty is great and support Hu "SwordArt" Shuo-Chieh is a magician, but KINGZONE's duo lane should be one of the best in the world.
The semifinals aren't a time for experimentation anymore. KINGZONE should quit playing games with Flash Wolves and match them strength-for-strength. If they do that, they'll go through to the final against RNG.