When rosters for the newly franchised NA LCS came out, attention immediately turned to teams that signed the most talent.
Would TSM have enough to hold on and earn a fourth consecutive title? Or would Liquid finally have what it takes to usurp them? What about Cloud9 and CLG, strong teams that added intriguing new pieces? Could someone else, like 100 Thieves, crash the party? There was a lot of debate about which of the best teams would come out on top.
At the other end of the table, however, there was little debate. The Golden Guardians assembled one of the weakest rosters we've ever seen in the LCS. Add in an absolute cringe-worthy introduction of the team to local Bay-area fans, and it feels like this is an organization that has no clue what it's doing.
Do the Guardians really have the worst team in the league? And what is the master plan here? We took a deep dive to find out.
The magic of Hai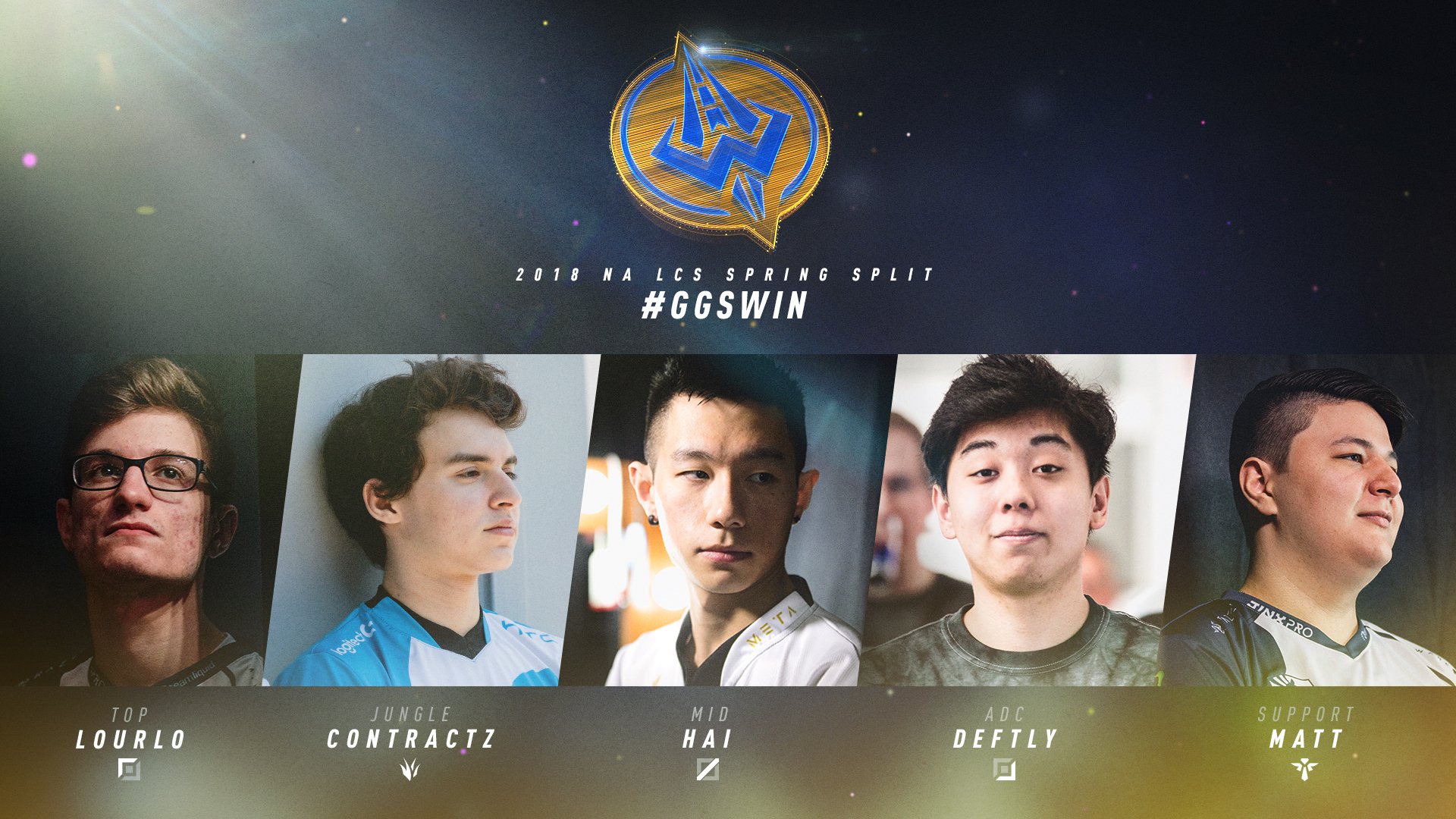 The one member of the team that can give fans hope is mid laner Hai Lam. Over the years, Hai has become one of the most popular players in the region not because of his pristine mechanics, but because of his legendary leadership skills. It doesn't matter how he does in lane or even what position he plays—Hai is a winner.
After spending years helping C9 overperform whenever he was in the lineup, Hai's greatest work came last year when he moved to a new team, FlyQuest. FlyQuest was on many lists as the worst team in the LCS to start 2017. All they did was blow expectations out of the water by making playoffs following the Spring Split.
The pièce de résistance came in the playoffs, when FlyQuest shocked everyone by upsetting a veteran CLG squad 3-2 in the quarterfinals. On that fateful Sunday afternoon, Hai cemented his status as a legend of the LCS.
FlyQuest 2.0?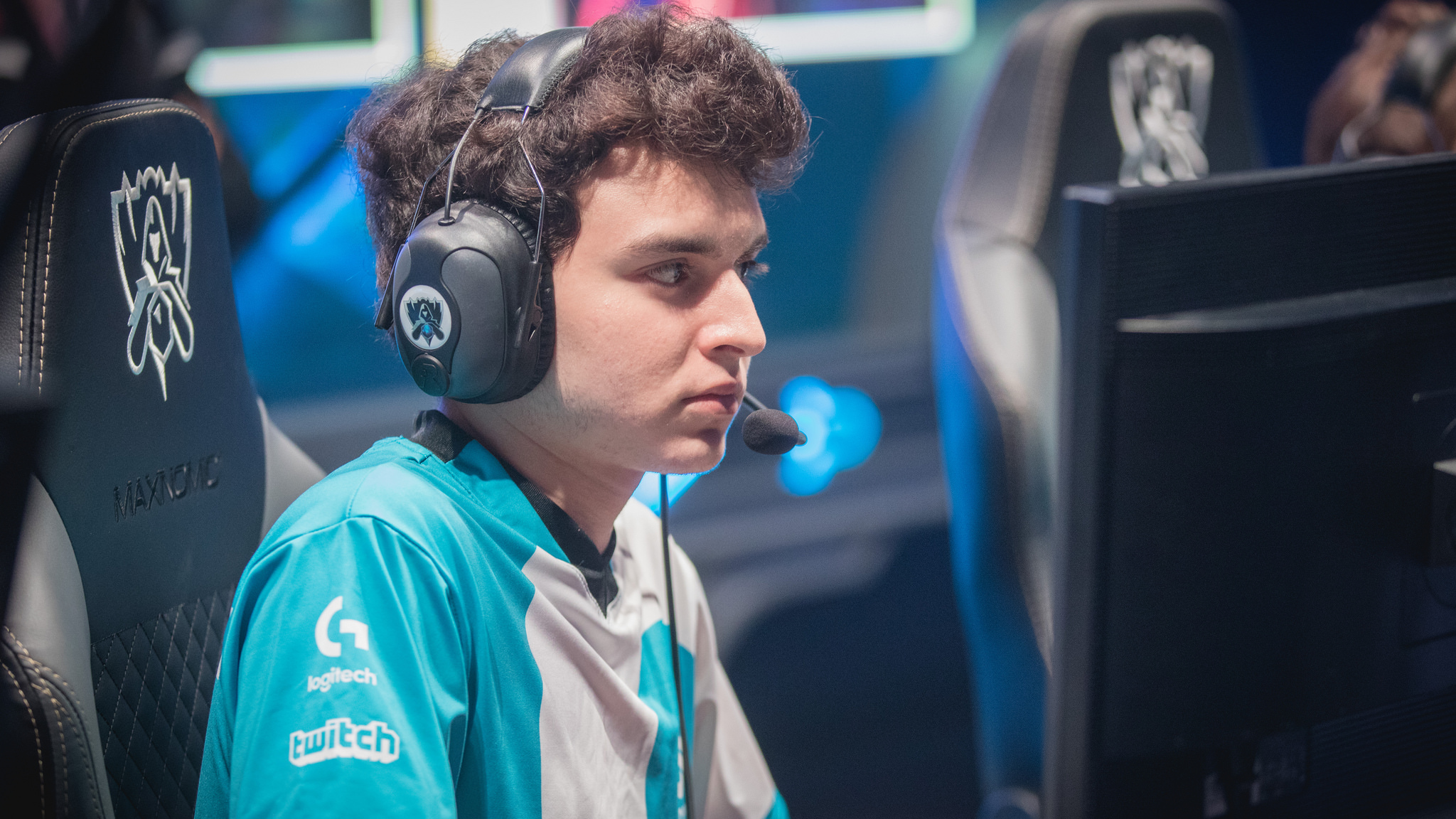 The parallels between last year's FlyQuest and this Golden Guardians team are unmistakable. Both teams feature aggressive, carry-oriented junglers around Hai. Neither has great side lane control or the talent to truly compete with the best. Still, if history has taught us anything, it's to stop doubting Hai.
If anything, Guardians' Juan "Contractz" Garcia is better pedigreed than Galen "Moon" Holgate was before last year. That much is clear, because Moon is no longer in the LCS—he's a sub for Clutch Gaming, and with Nam "LirA" Tae-yoo ahead of him on the depth chart, he's not expected to see any playing time.
Contractz was an inconsistent performer for Cloud9 for most of last year, but when it mattered at Worlds, he stepped up. His innovative Ezreal caused opponents fits and his synergy with mid laner Nicolaj Jensen increased significantly.
The question is whether Contractz can continue that strong play while getting used to listening to Hai, a much more demanding shot caller. Moon wasn't a great player, but he was totally in-sync with his mid laner last year. Cloud9 let Contractz go in the offseason for a reason, and if his ability to sync with his teammates is an issue, this could all go downhill, fast.
Not the same LCS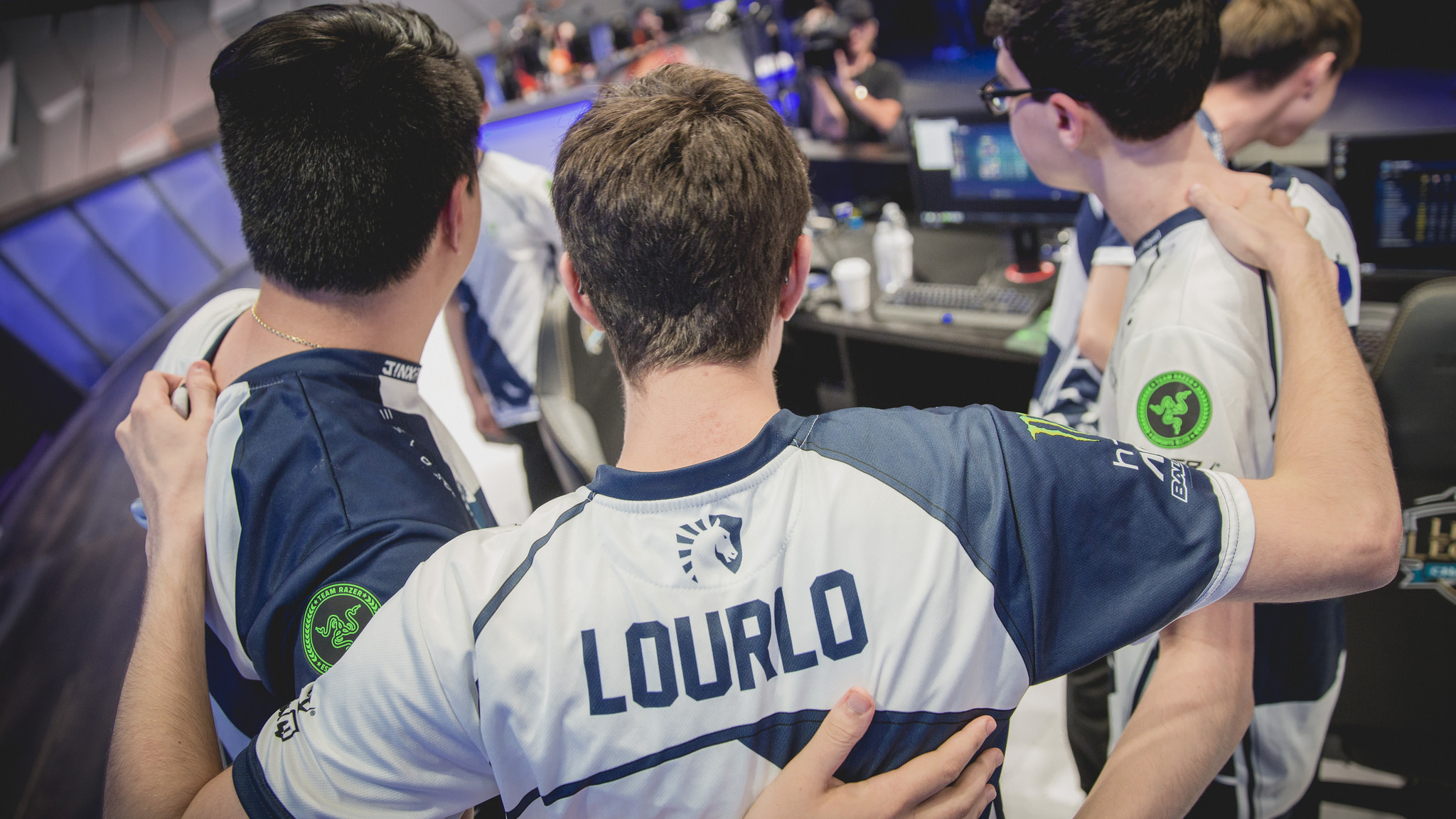 If this roster is similar to one that Hai already led to the playoff semifinals, why aren't we giving them more of a chance? The answer is that this is not the same LCS that FlyQuest competed in last spring.
The change really started before the 2017 Summer Split. Teams that were pegged to improve through the year, like Immortals, did. But the rising tide left Hai and FlyQuest behind—they had burned all their strategies and pocket picks in their spring playoff run, and had no way to improve either their overall skill level or execution of team concepts. You could say that Hai trained them too well, and that they peaked too early.
FlyQuest tumbled to the bottom of the table that split, narrowly avoiding the relegation tournament in the last week of regular season play. There would be no playoff repeat, and the team was blown up in the offseason.
The road gets tougher
Things only get tougher in 2018. The mid lane talent pool has leveled up with the addition of Fabian "Febiven" Diepstraten and Tristan "PowerOfEvil" Schrage from Europe and Song "Fly" Yong-jun from South Korea. Those mid lane deficits that Hai is so used to playing with are not going away. They may even get worse.
In the top lane, Samson "Lourlo" Jackson has not made much out of the two years he's started in the LCS. Known as a carry player in solo queue, he's only been useful as a tank for Team Liquid. But outside of a strong stretch on Nautilus and Poppy in the spring of 2016, he's had a fairly forgettable career.
The bot lane is a total mystery. Support Matt Elento came into the LCS with Lourlo, and he's been similarly inconsistent. Matt's lane with Liquid's star ADC Chae "Piglet" Gwang-jin has looked more and more awkward over time. And Matt's inability to step up as a shot caller means he fails at perhaps the support's most important role.
Rookie ADC Matthew "Deftly" Chen is even more a wildcard. He had strong numbers playing for eUnited in the Challenger Series last summer, but that has to be taken with a grain of salt, not only because it wasn't the LCS. EUnited's real carry was Korean mid laner Lee "GBM" Chang-seok, who could usually be relied on to crush his lane. Hai is a strong roamer, but if teams don't fear the Guardians solo laners, the bot lane could be a big, juicy target.
Hope for the future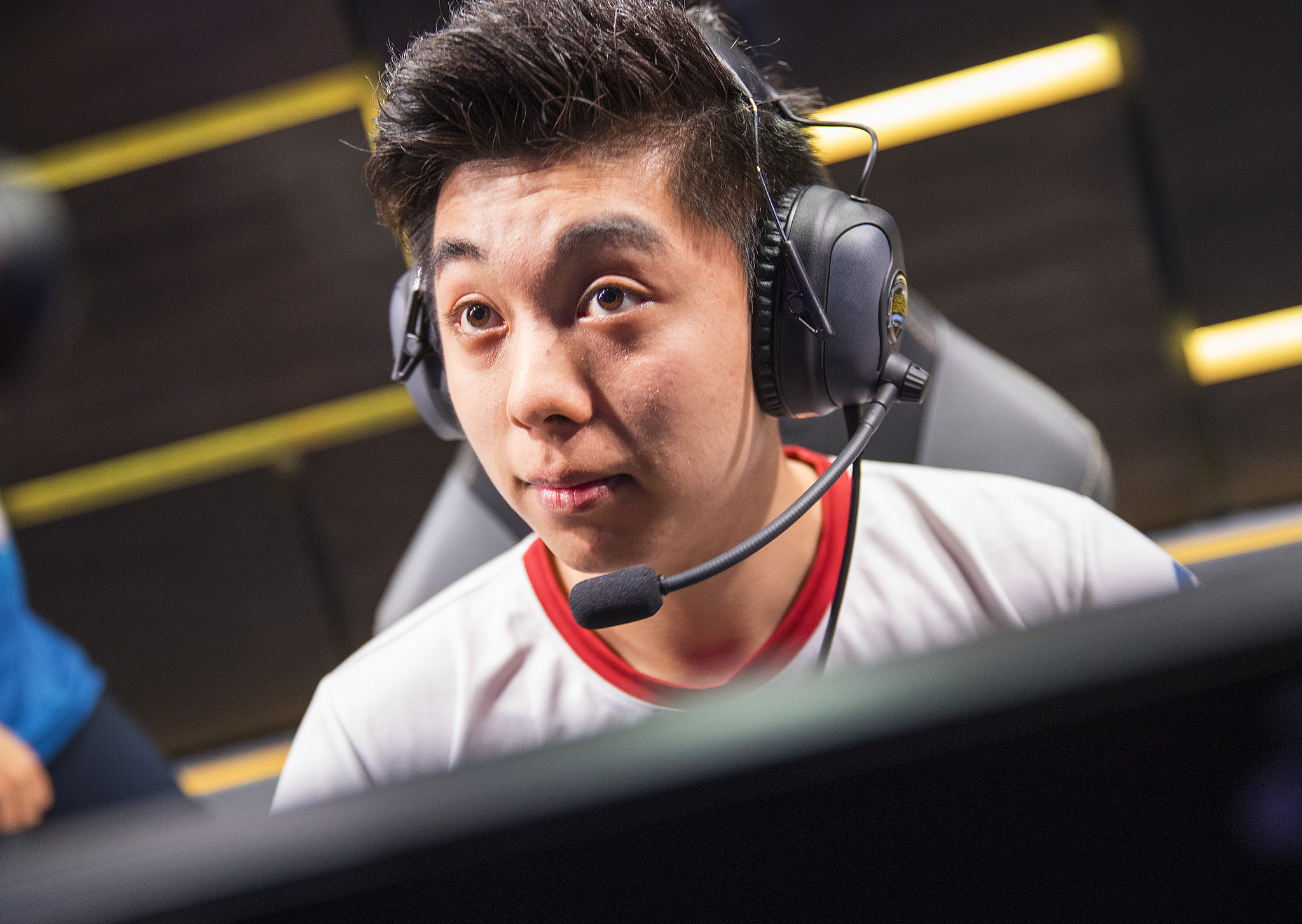 With four unproven players around Hai, the situation looks pretty bleak for the Guardians. To some, this may be a downside of franchising—because there is no more threat of relegation, teams are able to try rosters like this one while subjecting fans to a low level of play. Some of these games are likely to be unwatchable.
But if fans are being honest, that's not really different from the LCS before, with relegations. Clown fiestas happened every week, sometimes featuring good teams. In one particular week, Phoenix1 and CLG, two spring playoff teams, looked like they were trying to see who could throw the game more spectacularly.
The fact is, with top talent and coaching concentrated on a handful of teams, it was unlikely that the Guardians could have assembled a strong roster. There simply aren't enough good players to go around. What's the point of throwing big money at an expensive import player if that still doesn't guarantee you the playoffs? Echo Fox tried precisely that over the past two years and have absolutely nothing to show for it. FlyQuest 2.0 sounds rough, but so does Echo Fox 2.0.
The rookies are the key
To understand why they've opted into such a young and inexperienced roster, you have to see what their long-term goals are. And ironically, that goal starts with a future in which Hai is no longer a major participant.
There are two paths forward in the new franchised environment for these teams. One solution, which strong teams like Cloud9 have embraced, is to import top talent, develop a system around them, and wait. Eventually, those imports gain residency and give you even more flexibility.
Staying local
The other option, which has so far been untried, is to try and develop local talent. While North America's player base is smaller than Europe's and doesn't hold a candle to the Asian regions, recruiting residents should give teams a step up in scouting and development. It's easier to figure out which pieces will fit in a gaming house when they're all from the same region.
It's a similar approach to what Splyce have done in Europe—develop players internally and trust in your coaching and support staff to make the whole greater than the sum of the parts. Sure, there's risk—the Guardians are putting a ton of faith in Hai and coach Choi "Locodoco" Yoon-seop. Locodoco has had mixed results as an LCS coach, but his teams are never terrible. The Guardians aren't hiring him to give them a high floor, however—they need a high ceiling.
The goal for this team isn't to win in 2018. Realistically, the roster is probably a couple years out from serious contention. The objective then is to identify at least a couple resident players to build around. Once they have a foundation, it should be much easier to find an import that fits the team. By that time, maybe TSM has taken a step back and Liquid has blown things up yet again. There's value in being patient, and franchising makes it possible.
The strategy is not foolproof. If none of the players develop, the team could be set back years. There are numerous examples from regular sports of franchised teams stuck in development hell. Even if they develop a few stars, it often takes a lot of luck to leap from the middle of the pack to the front.
Every team has made big roster moves this offseason. None are without risk. The Guardians are accepting that risk with the hope that what they learn this year will provide a strong basis on which to build for the long run. In other words, meet your 2021 LCS Champions: the Golden Guardians.