Last weekend's CLG vs. Team EnVyUs match was an absolute barn-burner.
Five games. Numerous pocket picks. A bloodbath of a fifth game. It was an LCS classic, with the only letdown being that it didn't happen later in the playoffs.
Fortunately, CLG came out of the fifth game a bit dazed but victorious. The bad news? Now they have to turn around and face Immortals, who are peaking at exactly the right moment. Do CLG have anything left after showing everything in a five-game series? And did the one week break help Immortals, or disturb the recent rhythm they've been on?
We won't know until Sunday. But it sure is looking like Immortals will finally pick up a playoff win in the NA LCS.
The starter and the sub
One of the most intriguing matchups in this series is that between midlaners, Choi "Huhi" Jae-hyun of CLG and Eugene "Pobelter" Park of Immortals. Both Huhi and Pobelter were on CLG for a season, with Pobelter as the starter and Huhi as the sub. Then, before Season 6, the team and Pobelter mutually decided to part ways, and Pobelter found himself on the fledgling Immortals, where he found instant success.
The road has been tougher for Huhi. Sure, CLG has been great for most of the past two years, making the Finals at MSI in 2016 and Worlds later that year. But most of the credit for those victories went to others while Huhi was criticized for poor laning and questionable decision making in the late game.
This year, Pobelter has still been solid, but Huhi has really improved. His lane phase is still rough, ranking near the bottom of the table in most lane stats. But he's grown as a teamfighter and his late-game decision making is heaps better. As CLG has spent less time split pushing and more time fighting, Huhi has stepped up to become a major source of damage for his team.
Then there's Huhi's unconventional champion pool. Everyone knows about his Aurelion Sol, but what about his Vel'Koz in the nV series? Pobelter will have to be prepared for nearly anything. Most likely, Immortals will stick him on a waveclear mage like Taliyah or Orianna and seek a draw in the mid lane.
That's because there's somewhere else they're likely to win.
Last year's star ADC vs. this year's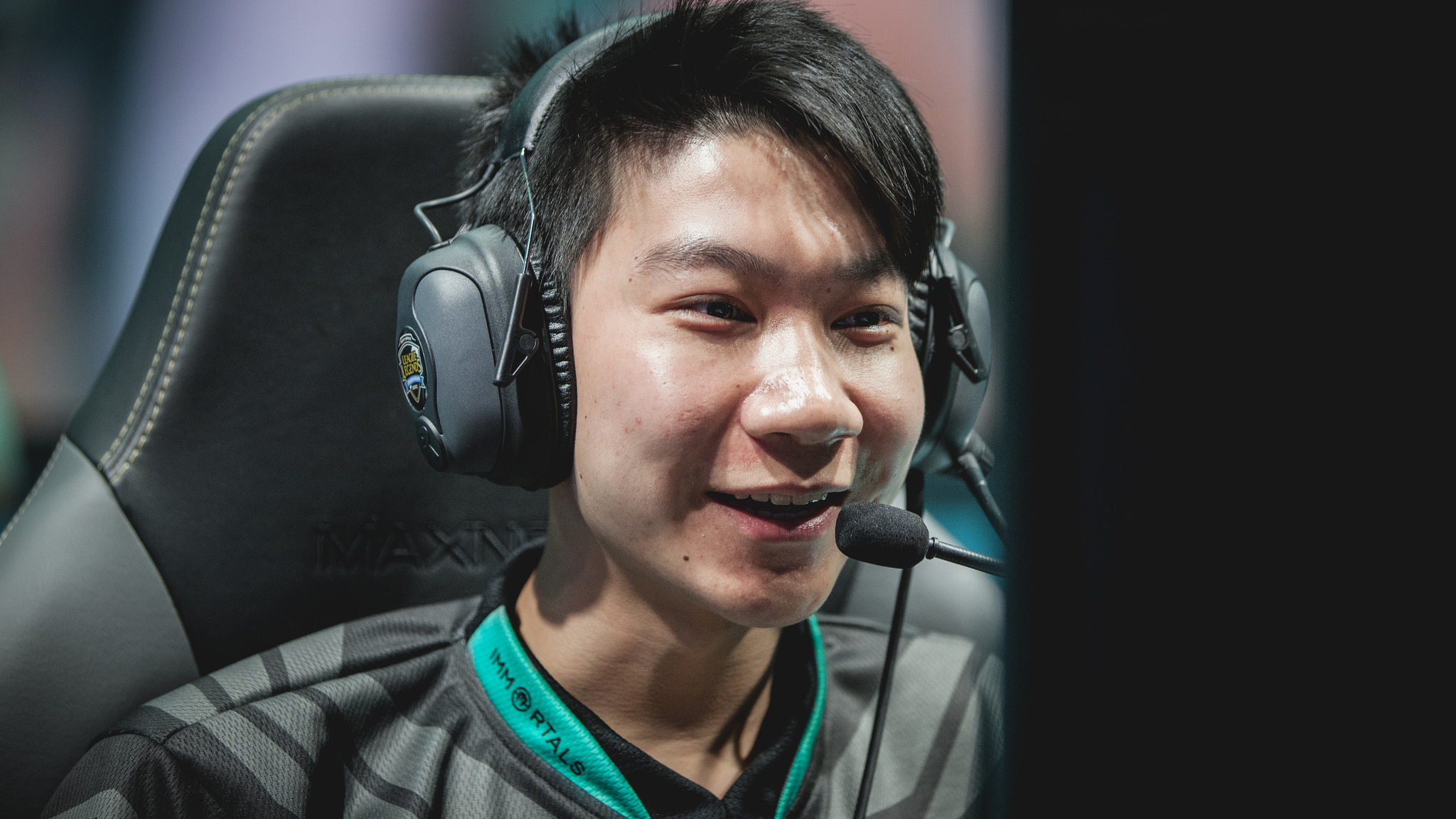 CLG ADC Trevor "Stixxay" Hayes took the world by storm with his performance at last year's MSI. The then-rookie ADC pioneered an aggressive, teamfight-focused Caitlyn build. Mind you, Caitlyn has been around since season one. Any innovation on her is big news.
But Stixxay has been decidedly average this season. His lane is no longer a consistent source of pressure, and he and support Zaqueri "Aphromoo" Black can be shoved in. And his teamfighting has suffered as well. After leading the league in percentage of his team's damage last summer, he was near last-place this split. That's one of the reasons Huhi's become such a crucial player.
This year, all the hype that used to go to Stixxay is on Immortals ADC Cody Sun. After taking a split to acclimate to the LCS, Cody Sun has been dominant in summer. His laning is so-so, but the team often builds comps around his teamfighting, just like CLG used to do.
Cody Sun has taken over some of Immortals' biggest series this summer. He's a big reason why Immortals are a big favorite in this series.
Who can make more plays?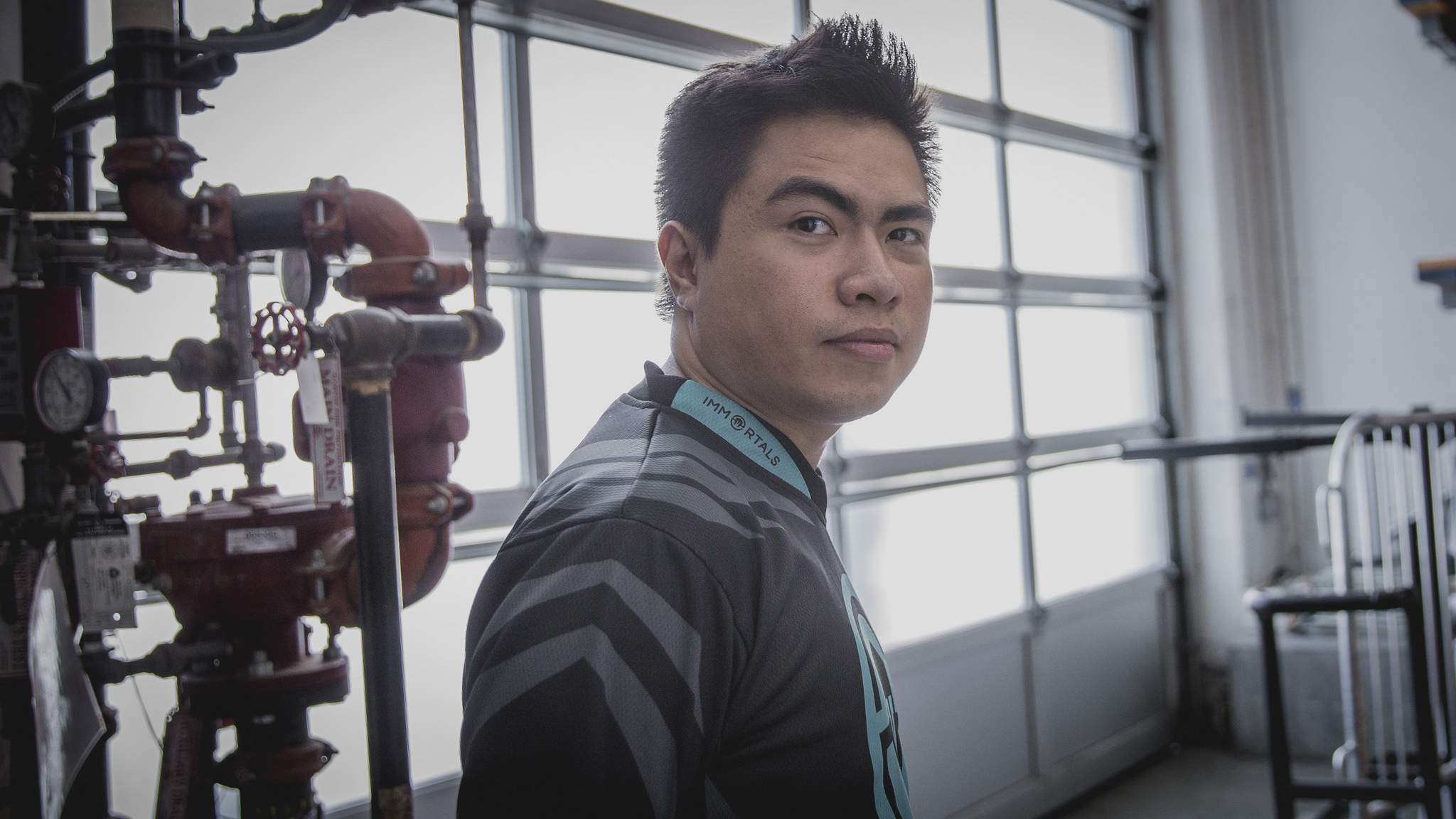 That won't matter if Immortals can't find the right plays. Aphromoo is known for timely roams and proactive rotations that have been ingrained as a trademark part of CLG's strategy.
But Cody Sun's effectiveness has freed Immortals support Kim "Olleh" Joo-sung to do some roaming of his own. Since adding Jake "Xmithie" Puchero mid-season, Olleh's roams have become even more effective.
Of course, Xmithie used to be CLG's jungler. He's well schooled in their way of roaming and rotating. Since coming to Immortals, he has organized their team and helped all five members play as one.
On the other hand, CLG still look like they're trying to replace Xmithie. Rookie jungler Omar "OmarGod" Amin has tried his best, and he's learning. But his pathing is still uncertain and his early pressure nearly nonexistent.
Of course, he was going against Nam "LirA" Tae-yoo last week, NA's resident pathing genius. But the rest of the team just didn't look comfortable with him. They didn't roam with him at level one to set vision in LirA's jungle, a patented CLG move. And the laners looked glued to their lanes. Part of that was they knew LirA had vision in their jungle and could be lurking anywhere.
But at some point, CLG need to have a plan for how to make plays. Some of those will have to involve uncomfortable risks, ones the team may not be fully prepared for. For a split, Immortals have honed their own plan to a fine point. They are prepared. And that is why Immortals are big favorites in this one.
---
Photos via Riot Games, stats via Oracle's Elixir