With or without Zaqueri "Aphromoo" Black, it seems as if CLG will always remain the underdogs. Despite past victories, teams like TSM, Cloud9, and now Liquid, are always just a half-step ahead of them.
Whether it be Trevor "Stixxay" Hayes and Vincent "Biofrost" Wang proving that they're worth more than their former lane partners, or Darshan Upadhyaya and Kim "Reignover" Yeu-jin showing that their best performances are yet to come, the CLG Cinderella story is still going strong. This ragtag team of comeback kids started off their split with a horrendous 0-3 record. And in classic CLG fashion, they've dug themselves out of the trenches with three wins in a row, bringing their standing to an even 3-3 split.
CLG's hundreds of thousands of fans are waiting with baited breath to see what the team can do at this crossroads. Is this really another miraculous comeback after some of the worst gameplay in the team's history, or was week three of the NA LCS just a fluke? CLG could still be a top-tier team in 2018, but they could also fizzle out under the weight of new talent in the region.
Week four of the LCS begins this weekend, and although it's still too early to say for sure that CLG is back on their feet, they'll need to bring down three-peat domestic champions and former rivals TSM to prove that they're really on their way.
One win-streak weighed against another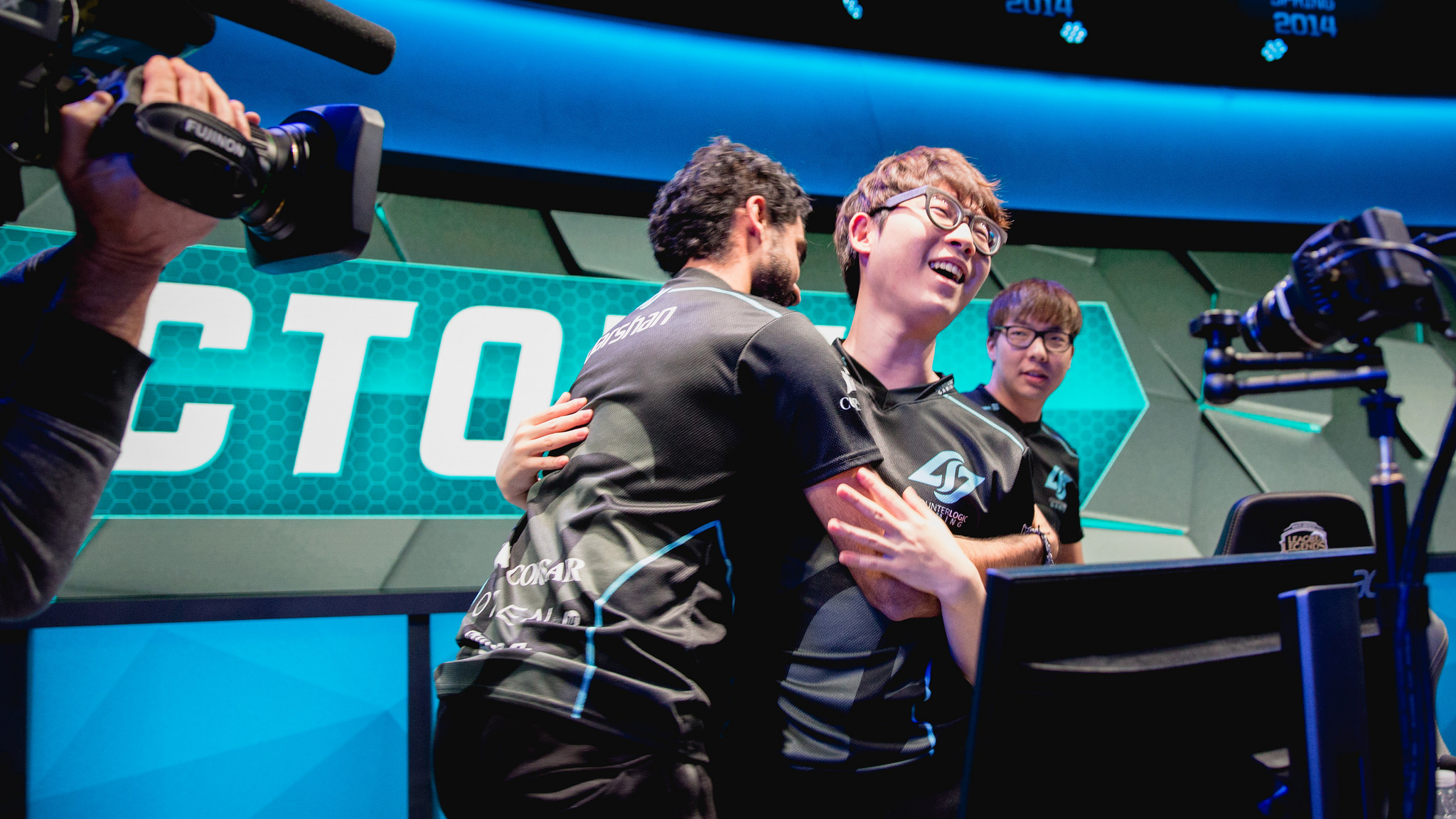 CLG isn't the only team picking up the pace. TSM similarly went from 1-3 to 3-3, and although that's not quite as impressive as CLG's three-game streak, it's still noteworthy. It means that TSM is figuring out their own problems, and they're doing it almost as quickly as CLG.
At the end of the day, though, one team is looking stronger, and that's CLG (but only barely). Let's look at the teams that both CLG and TSM have defeated. Last week, CLG took the first game off of the undefeated Echo Fox, who we considered the best team in the league at the time. Aside from them, they've only brought FlyQuest and the Golden Guardians to heel. Considering both teams have been performing very poorly, this definitely isn't enough to say CLG are back on track.
TSM are in the same boat, but their situation is ever-so-slightly less impressive than CLG's. They've also beaten two bottom-of-the-barrel teams in OpTic Gaming and, you guessed it, the Golden Guardians. They did throw down one top-tier team, however, and that's 100 Thieves. The only issue is that 100T aren't as big a trophy as Echo Fox was for CLG. And at least two of TSM's wins, including the one over 100T, were very sloppy.
That being said, CLG's wins on their own are more impressive than TSM's, but that's not the only slight edge they hold over the former champions. Their roster simply looks better.
Red flags
Aside from their oddly identical records this split, both teams' problems have boiled down to one player. For TSM, it's new jungler Mike Yeung, and for CLG, it's Stixxay. Their issues vary, however. Stixxay has played far too aggressive, often playing the frontline as an ADC or getting caught way out of position. This has cost his team big fights and, sometimes, entire games. That's exactly what happened when CLG played against former captain Aphromoo and his 100 Thieves.
This could have easily been explained as jitters involved with having a new support in Biofrost. After all, he had played with Aphromoo throughout his entire career up until this split. That's most likely the case, because he's been able to rein in that aggression and play smarter in CLG's last three games. If that trend continues, CLG should have a much easier time.
On the other side of the table is Mike Yeung, whose issues are slightly more complicated. In TSM's losses, Mike Yeung has displayed little-to-no communication or synergy with his laners, which isn't necessarily surprising given his lack of experience. He gets caught in bad positions within his own jungle, and he doesn't rotate around the map to create counterpressure when an enemy jungler makes a play somewhere else against his team.
Even though Mike Yeung has shown more prowess and awareness these past couple of games, this is the sort of issue that only time and experience can resolve, unlike Stixxay, whose issues are likely just jitters.
Former all-stars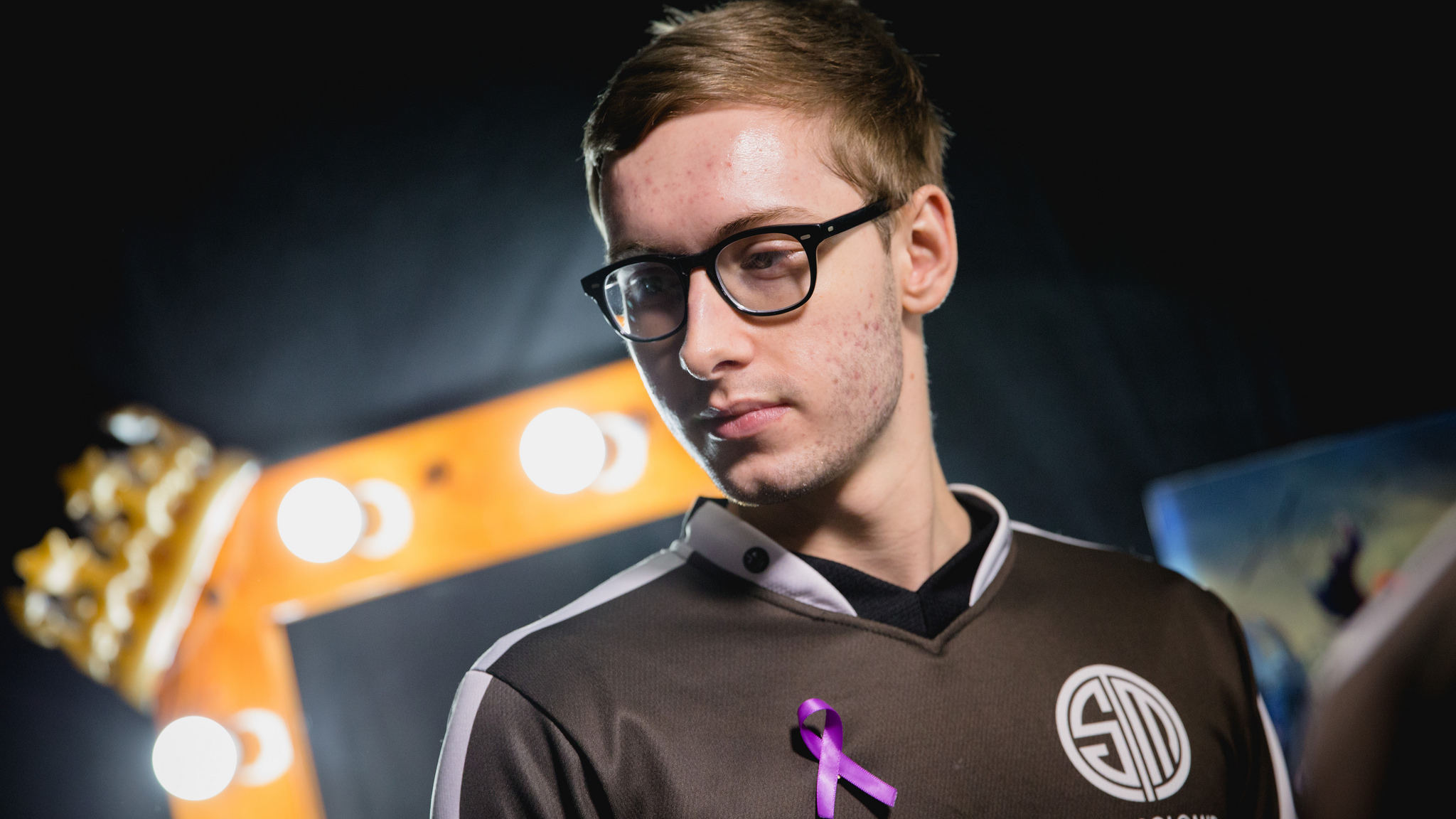 Just as both teams have similar records and similar problems, they also have one all-star player that simply hasn't been playing up to snuff lately. For TSM, it's Bjergsen, who hasn't been able to adjust to the support-style mid laner meta and often fails to rotate or act when his team needs him the most. On CLG, it's Reignover, who was once feared as the best jungler in the region from his days on Immortals in 2016, but hasn't been able to live up to the hype.
Luckily for both teams, the situation is improving, and it's improving very quickly. Last week, Bjergsen and top laner Kevin "Hauntzer" Yarnell were essential in TSM's victories over 100T and GGS. If Bjergsen can keep amping up his involvement with the team in-game, he'll be able to return to form as the best mid laner in the region.
Likewise, Reignover has been stepping his game up recently, too. He hasn't been able to gel with a team since his days on Immortals, and at the start of this split, it looked like that trend would continue. On CLG last week, though, he seemed to mesh well with mid laner Choi "Huhi" Jae-hyun, so things may finally be on the up-and-up for the former Fnatic and IMT powerhouse jungler. More importantly, he may be enough to help CLG find victory over TSM.
CLG and TSM square off this Sunday at 7pm ET.