After two months of nonstop roster trades, additions, and cuts, the 2018 NA LCS is finally almost here. On Jan. 20, we'll get to see if the traded veterans and eager rookies will be able to live up to the hype of their new teams—or fall flat on their faces.
This year in particular brought with it perhaps the most extreme case of roster shuffles the league has ever seen. This is probably due to the fact that the LCS is now franchised. There are new teams and larger investors in the arena now, and they most likely wouldn't be here if not for the removal of relegation. Investments are much more secure, and with more money comes more contract buying and selling, as well as much bigger offers.
Among the numerous player movements made this preseason, there are five players in particular that are going to be the center of attention when the season starts later this month. These are the five most important players to watch at the start of the Spring Split.
5) Svenskeren – Cloud9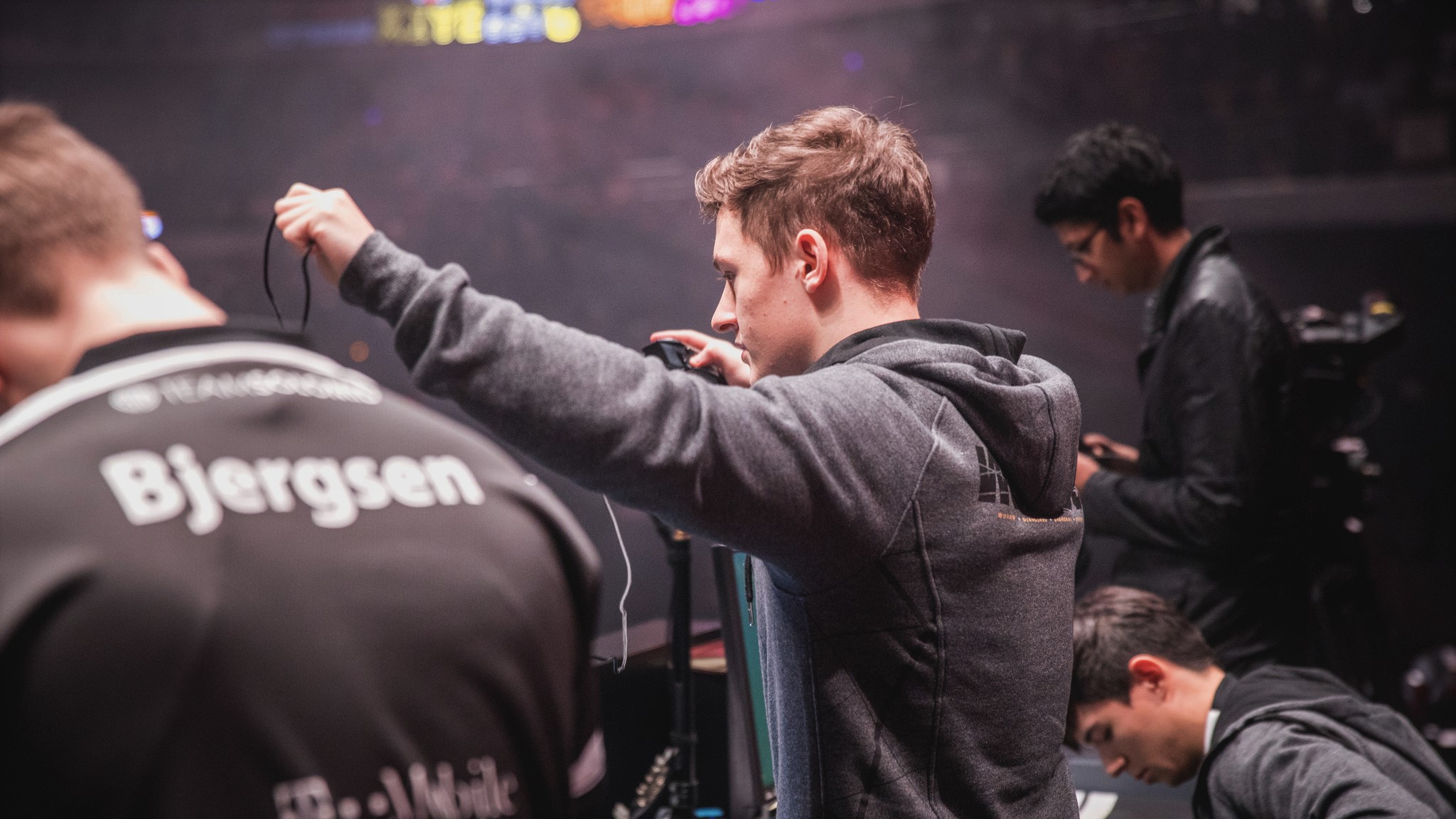 Dennis "Svenskeren" Johnsen broke his two year stint on TSM after he was replaced by Mike Yeung in the jungle. He went to Cloud9, and that alone puts a big target on his back. After all, C9 is TSM's biggest threat.
Since the official beginning of the NA LCS in 2013, TSM has had two rivals. CLG were their first rivals, after several players abandoned ship for TSM—and vice versa—at the beginning of the league. Nowadays, it's all about the Team Liquid vs. TSM rivalry, mainly due to Doublelift being forced out of TSM and the two teams' incessant smack-talk. There is one rivalry that not many fans talk about, simply because there isn't much trash talk or drama, and that's the C9 vs. TSM rivalry.
There are two very simple reasons that C9 is TSM's true rival. For starters, they've faced off against one another in the NA LCS finals more than any other team, and it isn't even close. They've been, most reliably, the top two teams in the region for the last five years. The second reason is that TSM is constantly and mercilessly criticized for not being able to make it out of groups at Worlds, while each year C9 finds a way to pull it off.
The fact that Svenskeren was forced out of TSM and chose to join this team in particular is a very big deal. Both he and C9 will have a lot to prove this year. Svenskeren will want to make TSM regret replacing him with a fresh player, and C9 will want to prove that they can still win domestically in the face of the three-time champions on TSM. Most of this success will ride on Svenskeren's shoulders, his ability to overcome his shortcomings from last year, and how well he meshes with his new top laner, Eric "Licorice" Ritchie.
Now that he's off TSM, though, a monumental amount of pressure has been lifted. Without the constant degradation from fans blaming him for Worlds, MSI, or whatever else, he can start with a clean slate on a strong team and show us why he's still one of the region's best junglers.
4) MikeYeung – TSM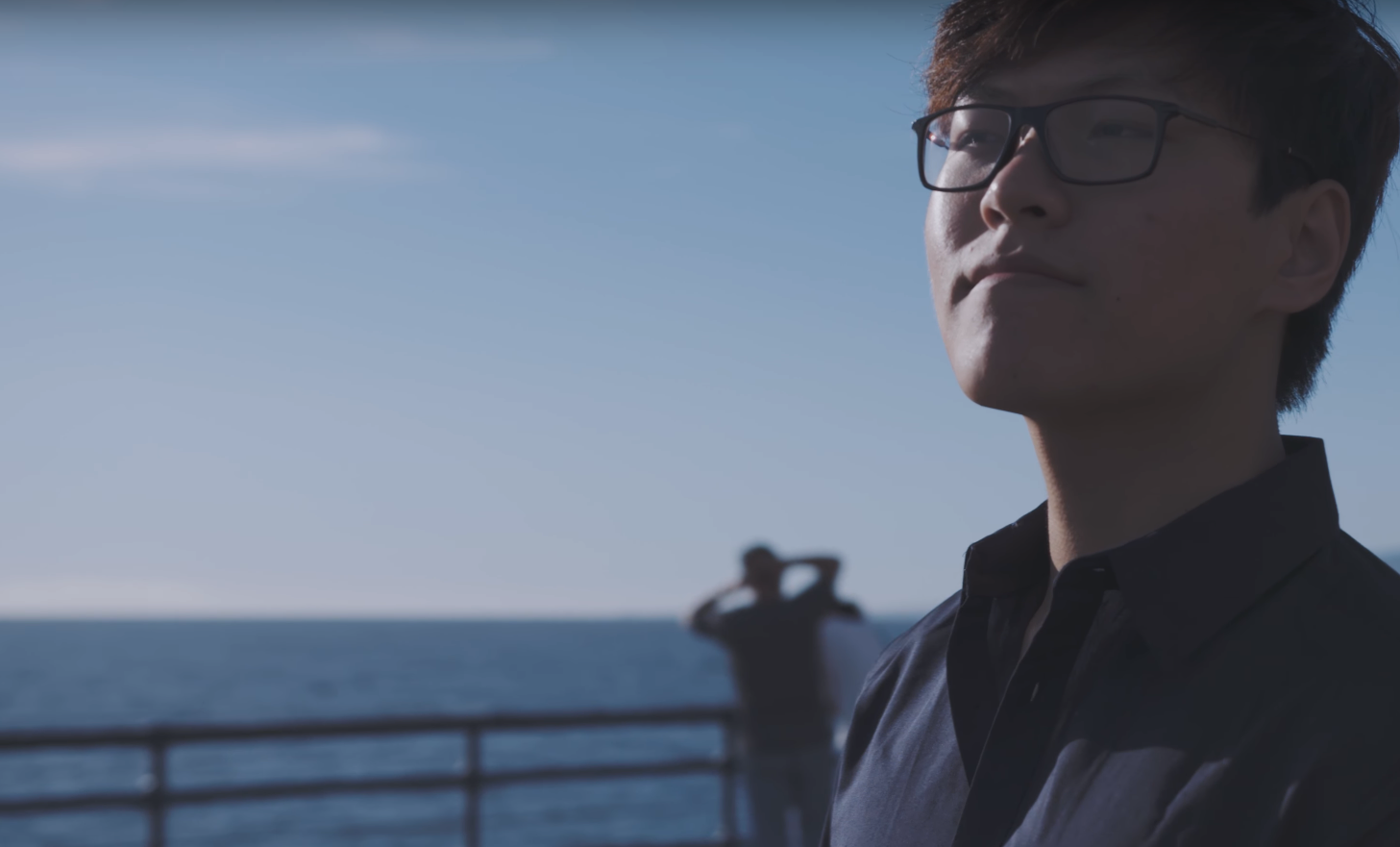 Mike Yeung's situation isn't quite as dramatic as Svenskeren's, as he was simply a free agent in need of a team and TSM picked him up. He played for Phoenix1 for his rookie split in the summer of 2017, and despite the team performing absolutely horrendously, his personal gameplay earned him Rookie of the Split and a spot at All-Stars. There's no doubt about it—he's good, for a rookie.
The allure of Mike Yeung to TSM was most likely his potential. For such a young player, his raw talent is exceptional—but he lacks the discipline and experience to close out games. With the right management, he could hone and sharpen that raw talent and become an excellent well-rounded player. Unfortunately, this is TSM we're talking about here, and the question suddenly becomes, "Can TSM develop Mike Yeung before the undeniable weight of expectations and pressure from fans crushes his eager rookie spirit?"
He's a very inexperienced player, and there's a very real possibility that he buckles at the sight of the road laid out in front of him. The sheer amount of criticism and harsh words from TSM's fans has only grown throughout the years as they've failed time and time again to succeed internationally—and an inexperienced player is an easy scapegoat for those fans if it happens again. It would be enough to make any veteran player shake, let alone someone that's only played one split.
To succeed this split, Mike Yeung will have to put on the blinders and completely ignore the fans' expectations. He can't worry about MSI or Worlds or whether or not TSM was right in dumping Svenskeren in favor of him. His first and foremost mission needs to be to grow as a player, and then the rest will fall into place. His fate will be decided by how well he handles that task.
All we can say is that we hope TSM's in-house psychologist is paid very, very well.
3) Ryu – 100 Thieves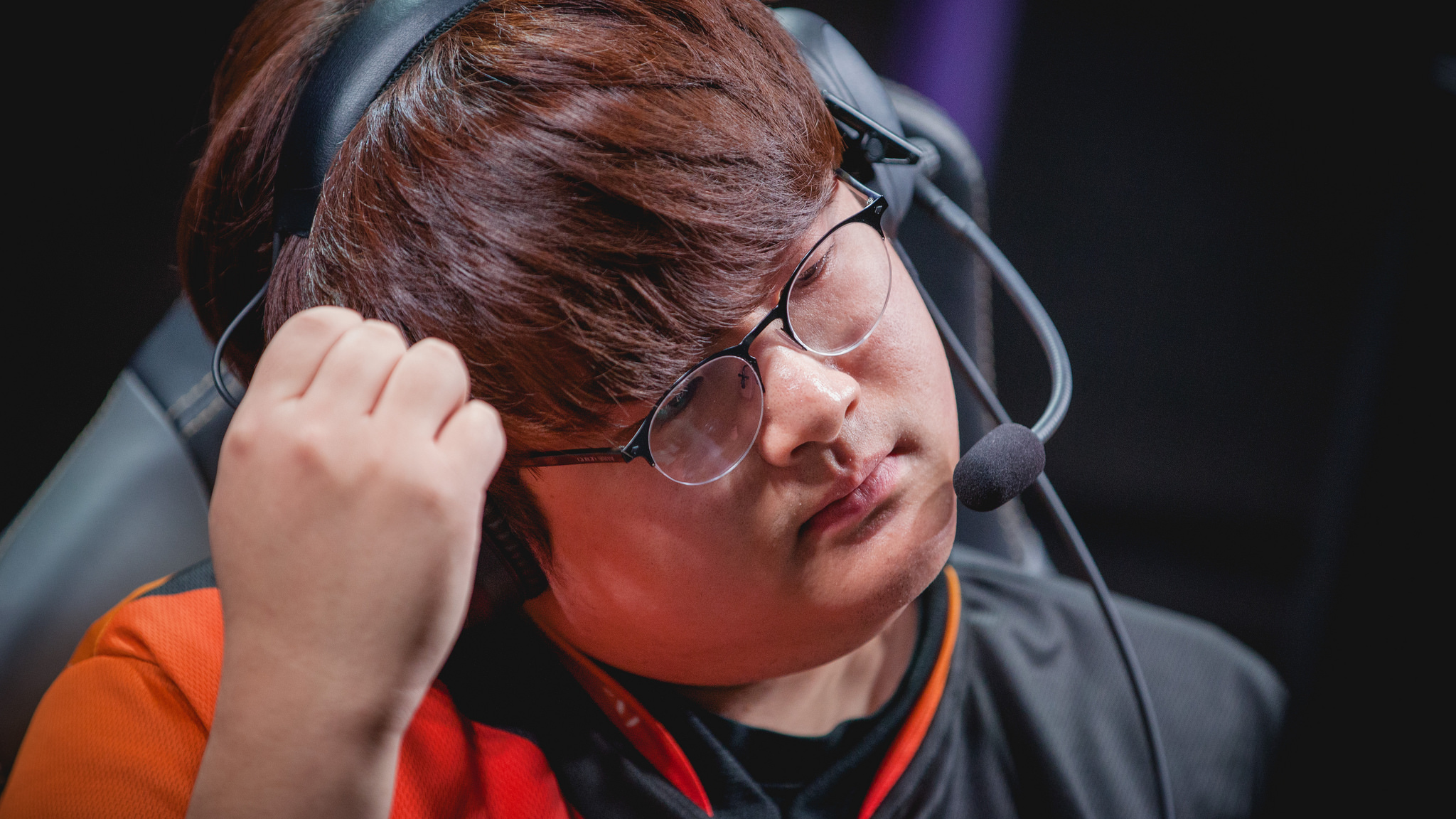 While Mike Yeung was busy turning heads on the imploding Phoenix1, Yoo "Ryu" Sang-wook was in the exact opposite situation. He was one of P1's biggest disappointments, and their ultimate defeat in season seven can be at least partially attributed to him and just how little he showed up last summer.
Ryu was once one of the best mid laners in the world, but his days on the KT Rolster Bullets in Korea is little more than a fading memory at this point. That was 2014, and he's been consistently rolling downhill since then. The 2016 season was the closest he's managed to come to the glory days, when he was able to carry H2K Gaming alongside Andrei "Odoamne" Pascu to a semifinals finish at Worlds. Even then, however, he still wasn't playing nearly as well as he did on KT.
By the time he joined P1 in 2017, it was even worse. There was a glimmer of hope when he completely popped off at the end of the Spring Split and carried the team to a third-place finish in the playoffs, but he was right back to disappointment when the Summer Split began. The team finished at the very bottom of the barrel, and Ryu played like a shadow of his former self.
The cause of his steadily declining performance is unknown, but we do have a hint. He took two weeks off during the Summer Split because he was feeling burnt out. It's possible that this burn-out is responsible for everything. Maybe he's just tired of League of Legends; it's possible. It's also possible, however, that he's feeling burnt out because of how bad he's been playing. After all, it's a lot less enjoyable to play a game that you consistently lose at.
This year, he's on 100 Thieves, which has one of the most veteran-loaded rosters in the region. He'll be playing alongside Kim "Ssumday" Chan-ho, William "Meteos" Hartman, Cody Sun, and Zaqueri "Aphromoo" Black. This is a fairly impressive roster with the exception of Ryu.
If he plays at his peak, or even at the same level as his days on H2K, this squad can be a solid contender for the finals. If he truly is feeling burnt out, or if he keeps declining like he has been, the team won't make it very far at all. He's the wildcard, and the team's success is almost entirely on him.
2) Fly – FlyQuest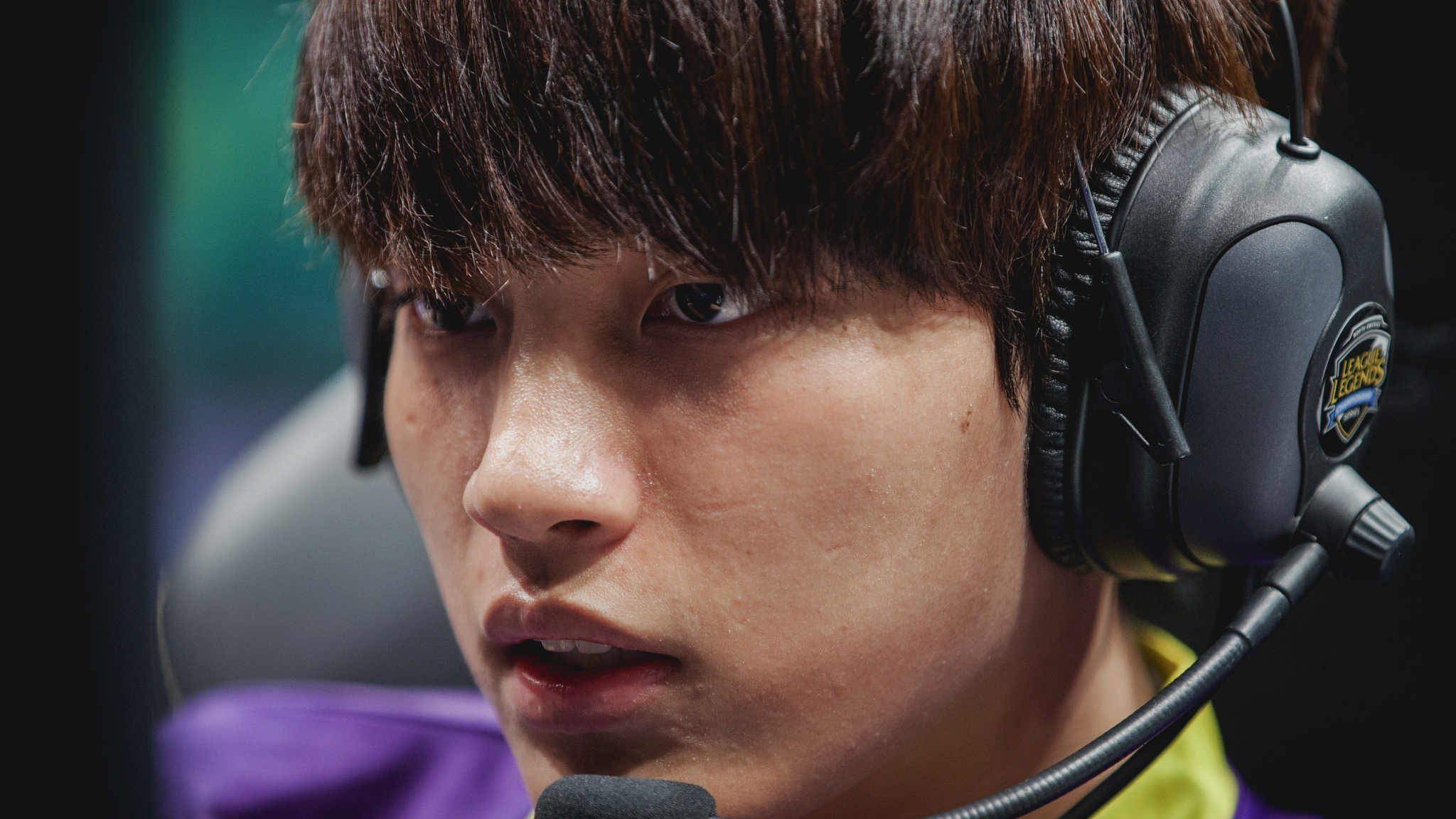 Song "Fly" Yong-jun has been through the ringer over in the LCK, having spent some time on both KT Rolster and Longzhu Gaming. While on KT for the 2016 season, he played reasonably well. He certainly played above-average, and performed better than roughly 60 percent of other mid laners in the LCK that year. He left KT before the 2017 Spring Split for Longzhu, and that's when he spun out of control.
After his relatively successful 2016 season, hopes were high for him in 2017, but he played the first split of the year as one of the worst mids in the region. He even had the worst average CS difference at 10 minutes out of every other mid in the LCK. It was clear that playing on Longzhu shook him to his core, and perhaps that's why he decided to ditch the LCK for the NA Challenger Series for the Summer Split.
There's a lot less pressure playing in the NACS when compared to the high-stakes gameplay of the LCK, so it's possible he simply wanted to step back and reevaluate his career after a dumpster fire of a split. It looked like it worked, because he played very well while on Gold Coin United the following summer. Thanks to Fly, the team defeated eUnited to claim the NACS throne in the playoffs.
It's clear that Fly rediscovered some of his confidence from before the Longzhu fiasco, but how much specifically? The answer to that question will determine his success on FlyQuest this split, because it's probably harder to succeed in the NALCS than it is in the NACS. Otherwise, Gold Coin United probably would have made it to the LCS before relegation ended this year.
If he can keep up his stellar performance on the LCS stage, he could potentially be one of the best mid laners in the region. With Lee "Flame" Ho-jong also on the roster, FlyQuest has the potential to really go the distance in 2018.
1) Licorice – Cloud9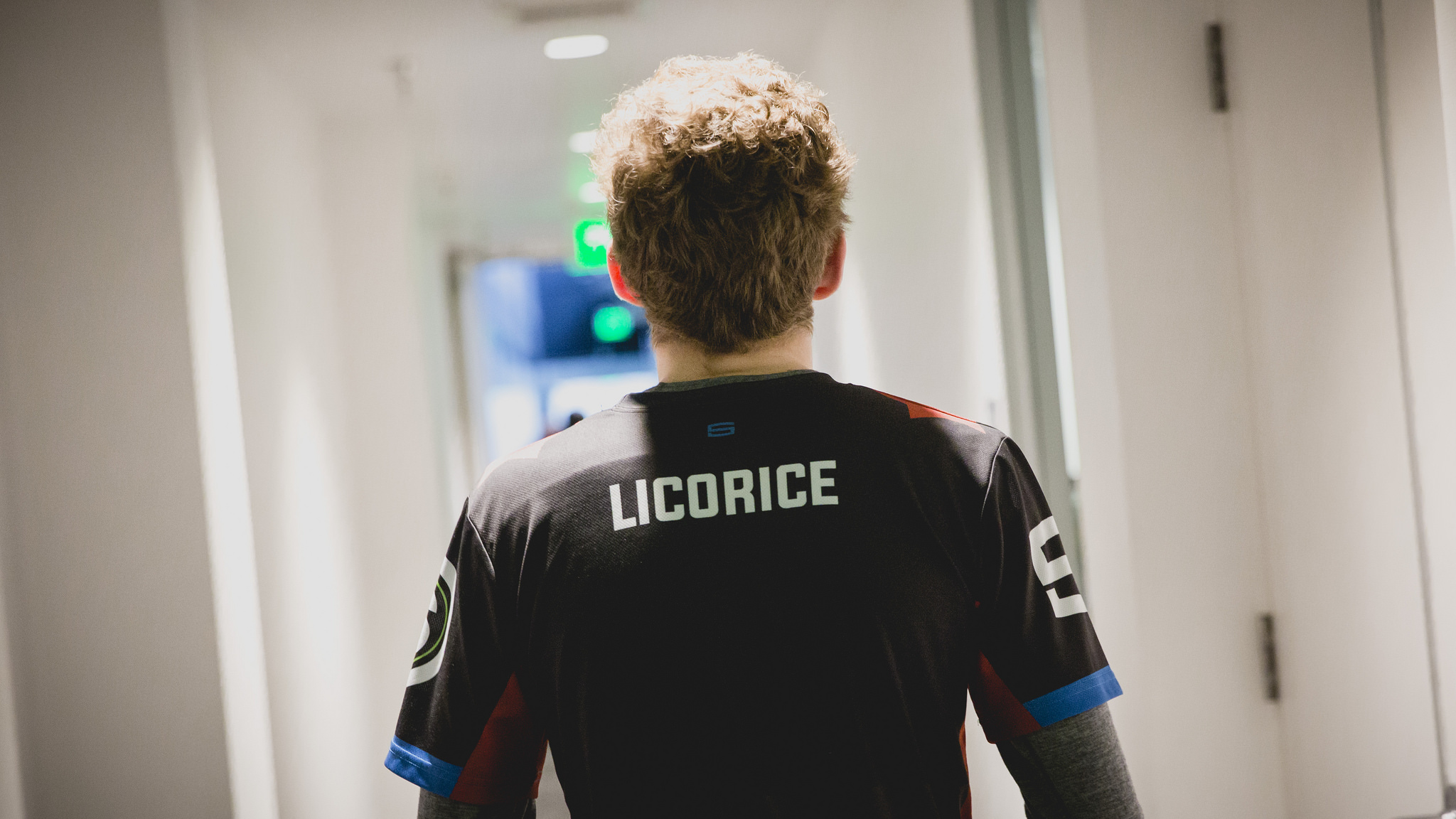 Whether it's a good thing or not, Licorice certainly holds the most attention of the fans going into the next season. If you don't know the story behind Licorice, you may be shocked to find out that this rookie actually has a lot riding on his shoulders. His success will be what makes or breaks Cloud9.
You see, C9 was once considered to be the only team with a real chance to counter TSM in their bid to become NA champions. But, over the course of the past year or so, they haven't been able to quite make it that far, and it's all because of the top lane. Throughout 2017, C9 was juggling Jung "Impact" Eon-yeong and Jeon "Ray" Ji-won both as starters. The goal was to develop a unique style on both, so the team could then rely on one or the other depending on which type of champion they would need to play.
The result, however, was tragic.
Neither Impact nor Ray were able to really find their footing, and it looked like they simply couldn't sync up with their team and find a rhythm. Half the fans blamed Ray, saying that forcing him into games was cutting into Impact's experience, and that they would win more if only Impact played games. The other half blamed Impact, saying he was washed up and that Ray needed to play more games to even have a chance at succeeding.
It doesn't really matter why it failed in the end, as both Impact and Ray are no longer on the team. Licorice is, however, and if anyone is going to redeem C9's top lane, it's going to be him.
C9 kept Licorice in their back pocket in 2016 on the C9 Challenger team in hopes of grooming him to eventually be a real LCS contender. He left before the 2017 season began to join eUnited, so that he could experience for himself climbing into the LCS from the bottom. While on eUnited and C9 Challenger, he played extremely, extremely well. He played so well, in fact, that it made his fans question why he wasn't on an LCS team to begin with.
Well, now that relegation (and therefore the promo tournament) are no longer around, C9 has scooped him back up. They think he's finally ready to play in the LCS, which may be selling him a little short.
He's an exceptional player, and if he can ward off the pressure of playing on the LCS stage for the first time and carry on with his already exceptional skill, he could be exactly what C9 needs to finally win the LCS split final.