The Europe vs. North America Rift Rivals tournament is fully underway in Los Angeles at Riot's LCS Battle Arena.
This year, three teams from each region will compete in a round robin, and on the final day of the event, they'll compete in a relay-race-style knockout series to determine the last team standing. Whichever team wins it all will be dubbed the "best in the west," and their region will claim the Rift Rivals trophy. Last year, the NA LCS won the tournament's debut.
There are a lot of details to keep in mind this year, especially because it's so different from last year's, so we've compiled a guide that explains all of it to you. Here is the viewer's guide to this year's Rift Rivals tournament between EU and NA.
Stream
Just like the NA and EU LCS, Rift Rivals is being streamed on the official Riot Games Twitch channel.
Teams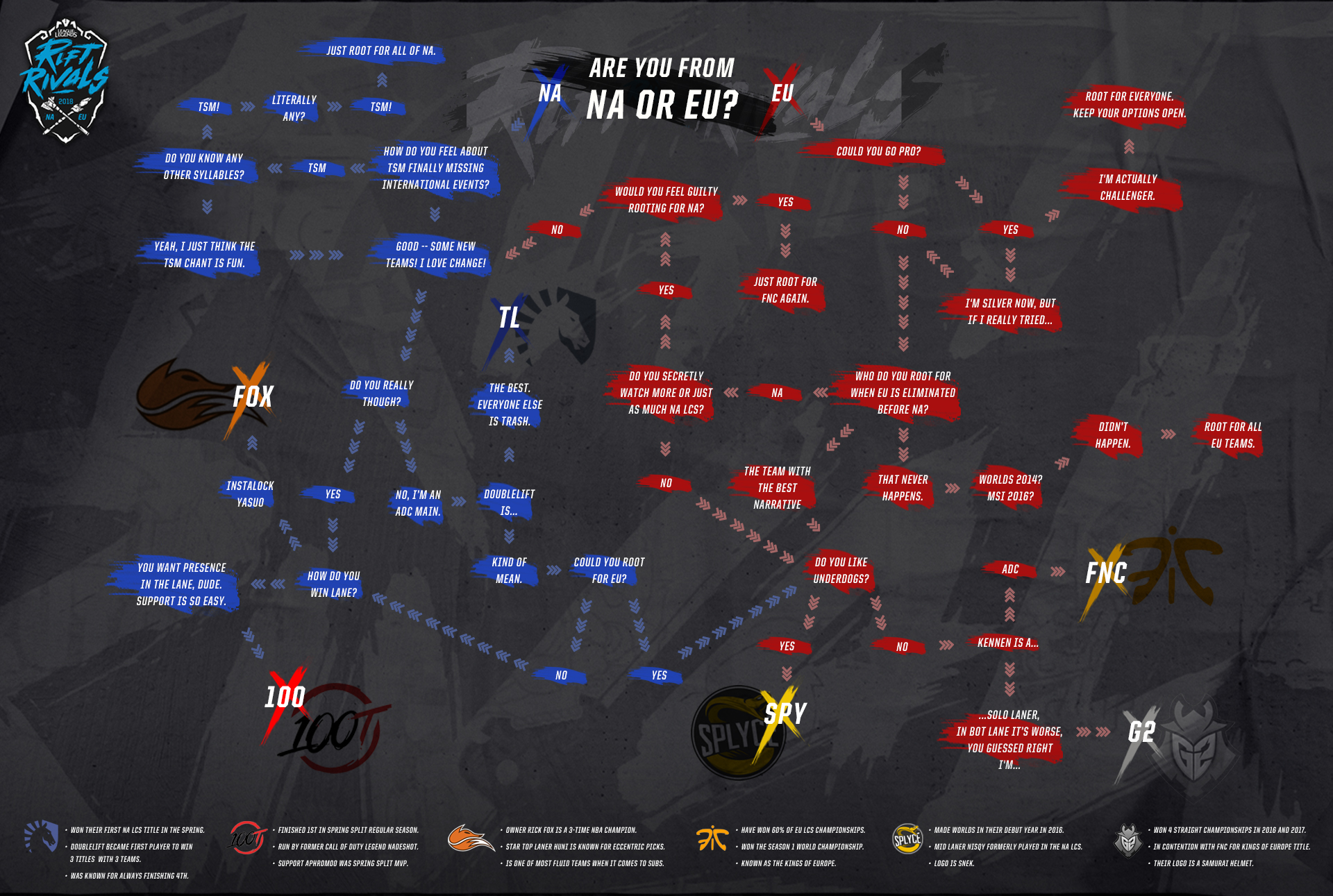 There are three teams from each region competing in this tournament—the top-three teams from the 2018 Spring Split. Fnatic, G2 Esports, and Splyce are representing the EU LCS, and Team Liquid, Echo Fox, and 100 Thieves from NA.
Schedule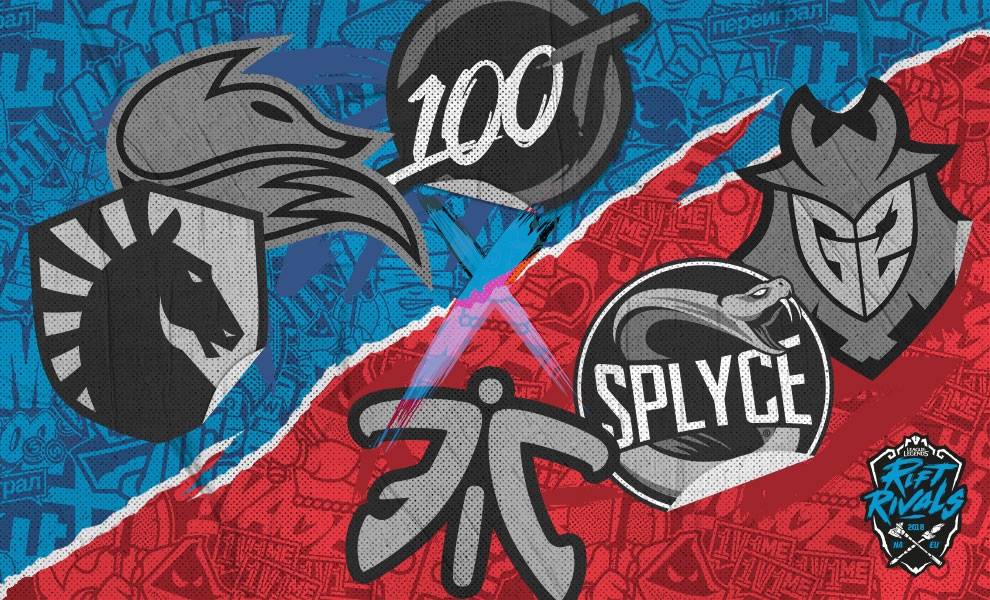 The round robin group stage takes place on July 5 and July 6, starting at 2:30pm CT on both days. The relay race knockout stage is Saturday, July 7, also at 2:30pm CT. Pregame coverage begins both days 30 minutes before the official broadcast time.
System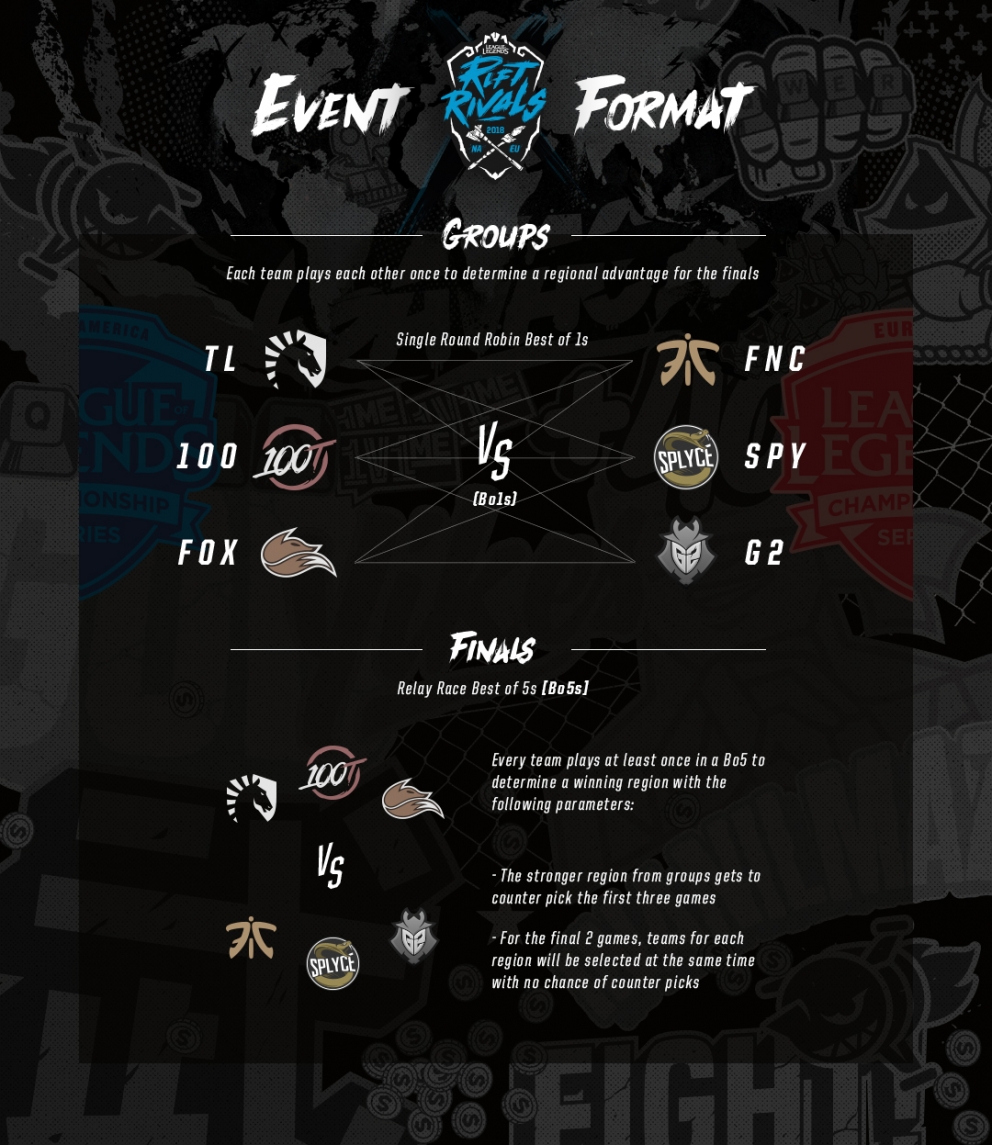 For both days of the group stage, each team will compete in a single round robin, which simply means they'll play against each team from the opposing region once. After that, the relay race begins, where each team will play in at least one best-of-five to determine the winning region.
The strongest teams from the group stage are given the opportunity to counter-pick by selecting who they'll play against. For the final two games, each region's teams will be selected at the same time with no chance of countering.
The last region standing will be crowned as the best. Sure, Worlds and MSI might be a lot more important, but there's still bragging rights and a trophy on the line here.