After Liquid beat down TSM to start the 2018 NA LCS, many pundits penciled them into the Spring Final.
After all, they accumulated the most talent of any LCS roster. ADC Yiliang "Doublelift" Peng is a three-time defending champion. Top laner Jung "Impact" Eon-yeong has the most Worlds experience of any player in the region. The other three members came from Immortals, one of the most successful LCS squads of the last couple seasons.
Liquid were a heavy favorite to make the finals before they went undefeated last weak. But TSM's bizarre 0-2 week has opened up the other spot to the field. Another unbeaten team that has eyes on that spot is 100 Thieves. They have a chance to really prove their worth against Liquid this weekend.
In what could be an early preview of the championship bout, who has the edge?
100 Thieves answering the bell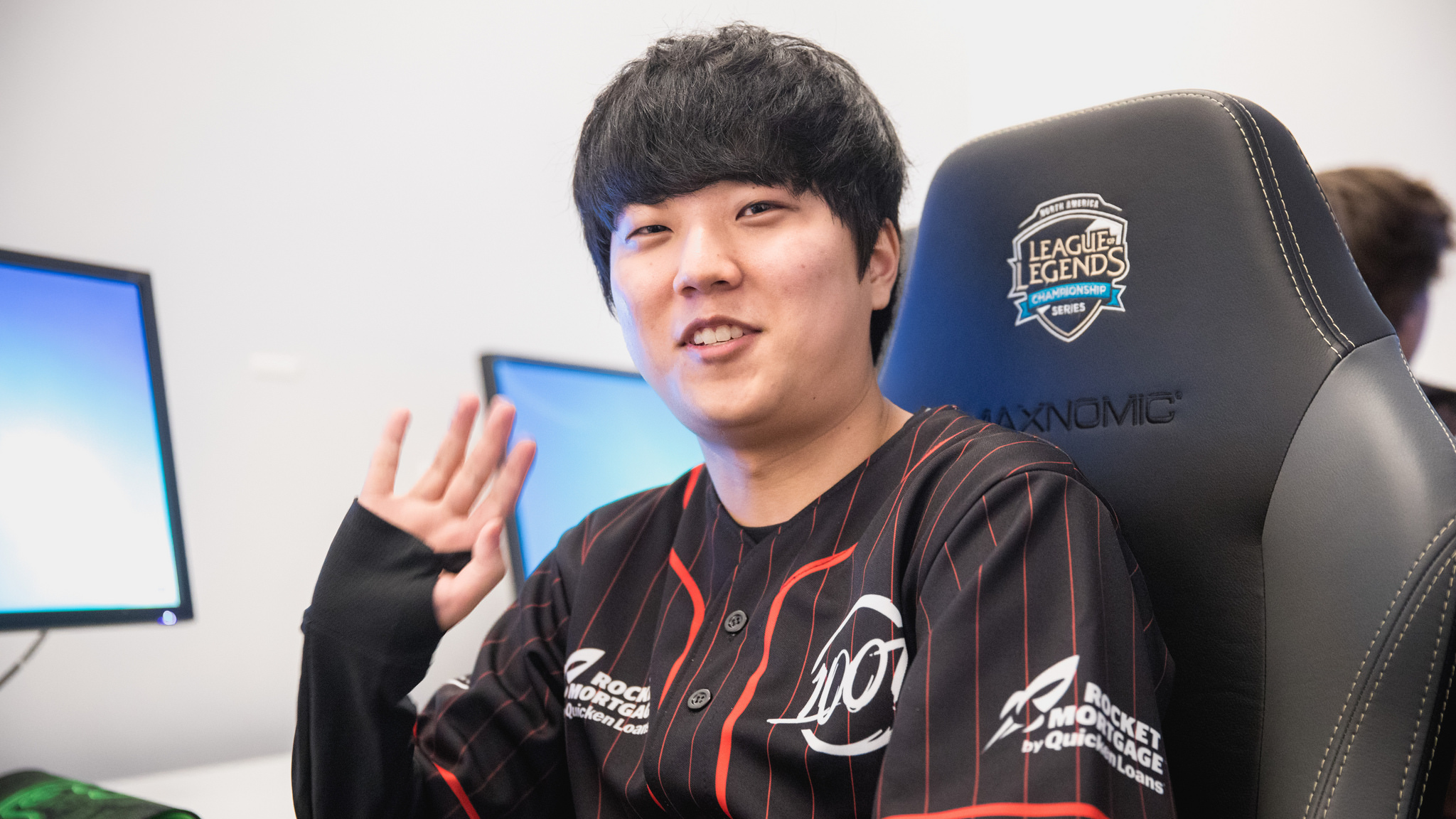 100 Thieves went into the year with a talented roster but big question marks. Top laner Kim "Ssumday" Chan-ho is probably the best at his position in the region, but top lane hasn't really been a carry lane. His last team, Dignitas, wisely gave him junglers who spoke his native Korean, which helped him integrate with the rest of the roster. This year, his jungler is William "Meteos" Hartman, who is decidedly not Korean.
Meteos was an even bigger question mark than Ssumday. He hardly played last year, and though he's been effective when called upon, speculation that he'll retire has run rampant for years. Those same questions started to follow mid laner Yoo "Ryu" Sang-ook last year, too. When he took time off for burnout, pundits wondered whether he had anything left in the tank after a long competitive career in three major regions.
So far, the 100 Thieves have answered those questions with aplomb. Meteos' synergy with Ryu has been excellent, as the two teamed up to shut down CLG last Sunday. The team has done a good job of not throwing and translating early advantages into objectives, something Ssumday's team was really good at last year. Coached by the well-respected Neil "pr0lly" Hammad, this is a team that knows what it's doing.
That's big for a team with no prior experience playing together. There are no questions about what should be done from 100 Thieves. Ssumday is the carry and split pusher. Ryu supports the jungle, and the whole team empowers ADC Cody Sun to deal damage. 
That's one area that they may have an advantage over Liquid—they are comfortable in their own skin. Even when Liquid were stomping last week, a lot of that was waiting for the enemy team to make a mistake. That's a great strategy in the LCS, where mistakes abound. But if 100 Thieves play a clean game, Liquid could be the ones forced into uncomfortable situations.
Liquid's best player: Impact?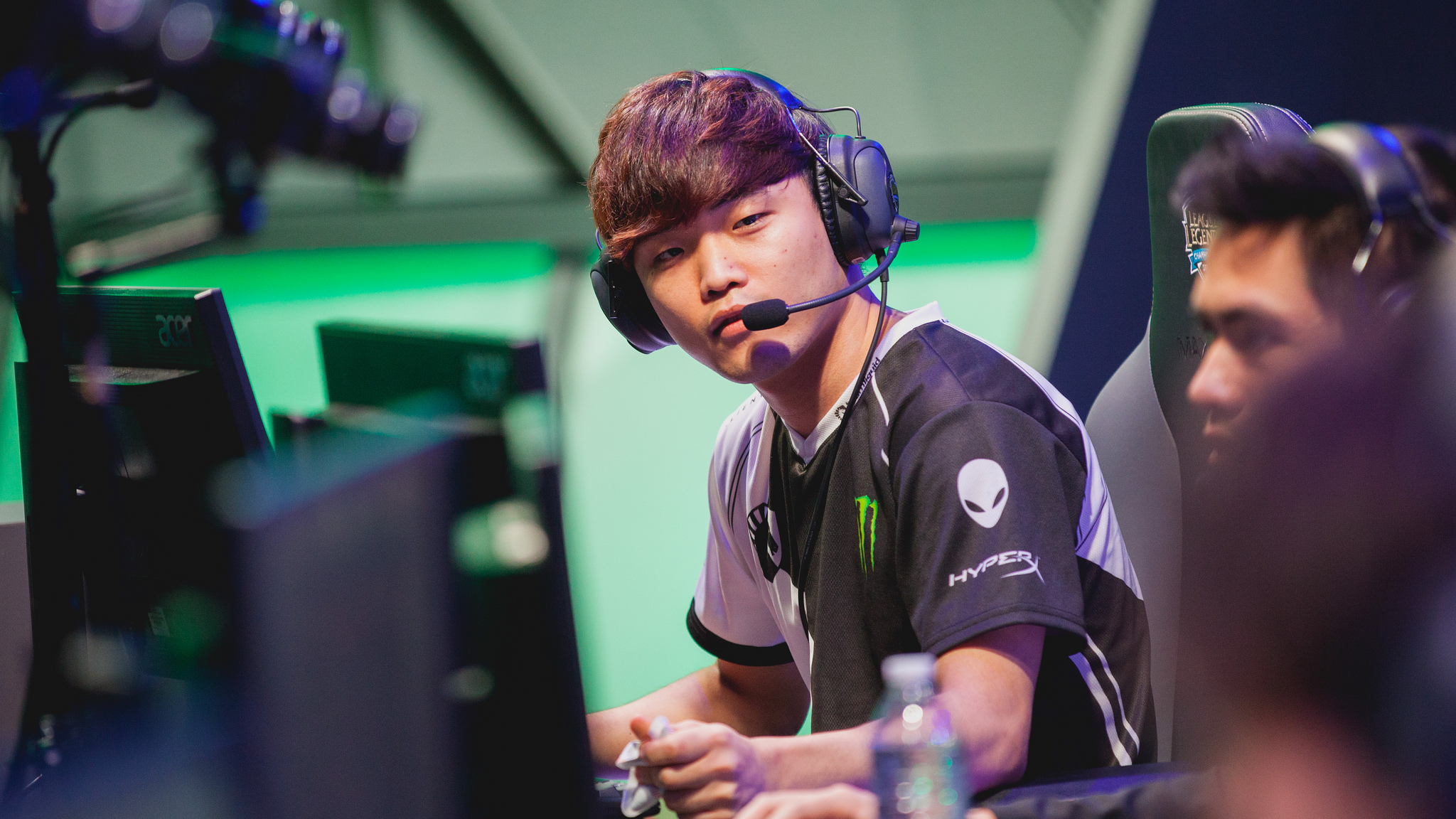 When Liquid assembled the team, rumor was that Impact received a massive salary as a top-tier import. Despite his issues playing with Cloud9, Impact has cache as a former World Champ. Nobody else currently in the LCS can say that. 
Over the first two weeks of the season, Impact has been Liquid's best performer. That doesn't mean he smashes his lane. No, Impact is having a more subtle role in Liquid's victories, the way a top laner should. Against TSM, he held Hauntzer at bay in a tough matchup and erased one of TSM's win conditions: split pushing. With Impact's Gangplank implacable, TSM reached for plays on the other side of the map that backfired.
Against CLG, Impact had the dominant matchup taking Gnar into Ornn, and he destroyed. OpTic's lane phase went better than expected, but the one place they still fell behind was top lane. When the tried an ill-conceived teleport play into the bot lane, Impact stayed put and snowballed to a lead he would not relinquish.
Liquid have a lot of talent and an established carry in Doublelift, who loves to have resources funneled to him. But doing so requires an understanding of how to play safe on the other side of the map, and even conceded if necessary. That's something that few NA teams have figured out. Everyone loves to play like solo queue and win all three lanes. Impact understands that's not always possible and helps his team win anyway.
Checkers vs. chess
The key to this match will be the dance between the best NA top laner of the past, Impact, and the best now, Ssumday. Whoever wins that matchup will give his team a tremendous step up everywhere else. It may not be sexy—tanks are still a big deal after all—but these two players are winners.
A lot of attention will be given to the match between former teammates Doublelift and Zaqueri "Aphromoo" Black, and whether Aphromoo is better off with Cody Sun. Those are the big names and big personalities. But don't overlook the quiet Koreans on the other side of the map, playing a determined game of chess while the others are playing checkers.