Blizzard doesn't usually make card changes so early in an expansion, but it made major changes to certain cards only two weeks after the release of Rastakhan's Rumble.

The changes took aim at balancing four classes that were dominating the meta: Paladin, Rogue, Druid, and Shaman. While the changes were successful in making the primary meta decks for these classes at the time less powerful, there were also some repercussions.
The changes to Druid cards Innervate and Wild Growth have made it so that for the first time in the history of Hearthstone, Druid doesn't have a strong place in the meta. According to HS Replay it is now the least played class in the game. While the other classes have bounced back by finding new successful decks through the help of the Rastakhan's expansion, it looks like Druid is a dead class until April when the standard format changes.
Not only is Druid absolutely useless, but these changes led to a heavy spike in Hunter play. Hunter is now the most played class on competitive ladder by far, and it was already top-tier before the balancing changes were implemented. This left many players confused: Why change other overpowered classes while leaving Hunter untouched.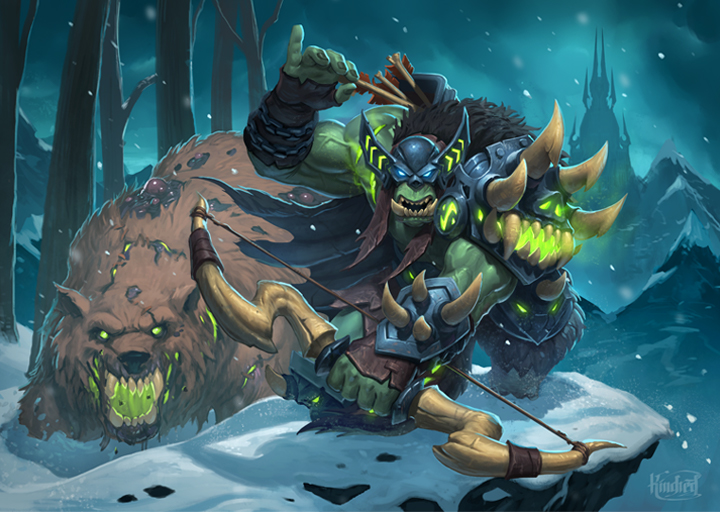 A cynical side of the player base might say it's because of the new Hunter hero card Zul'jin. This card is essentially the poster boy for Rastakhan's Rumble and is included in every powerful Hunter deck that's part of the meta. Many Hunter players probably already spent money trying to get Zul'jin, so Blizzard may not have wanted to change the class so fast.

Changing everything overpowered in the meta besides Hunter, however, just made Hunter even more powerful. It's almost like Blizzard wanted to balance the meta, but also wanted to shoehorn players into playing a powerful deck that required a lot of new cards. It could also be that Blizzard just hasn't figured out how it can balance Hunter without absolutely destroying its meta potential, though that didn't seem to deter the developers from gutting Druid.

Druid was one of the classes with meta options that were performing well against Hunter, but now it isn't an option for competitive play. Imagine dedicating most of your Hearthstone time to Druid. Imagine you spend a ton of money on card packs for the new expansion because you're excited to see what kind of new archetypes surface for your favorite class. Now imagine two weeks later Blizzard nerfs cards that are part of your core class set and it hurts the class so badly that most deck building websites advise you to play another class.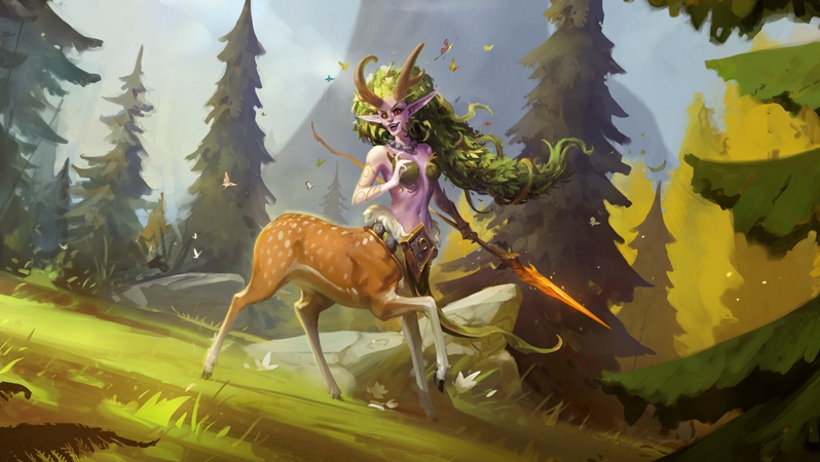 Druid players must feel absolutely useless right now and they have a good reason to feel that way. People on the official Hearthstone subreddit continue to post memes mocking the fact that Blizzard has seemingly purposefully positioned Hunter to be the top deck in the game after the release of Zul'jin. While it wouldn't make sense for Blizzard to sabotage its own product by alienating a good portion of its player base, Druid players probably feel like that's what has happened.

If the next expansion releases in April and Hunter hasn't been balanced by then, Blizzard better hope the new expansion has some great options for every other class in the game. Many top level streams on Twitch right now consist of watching Hunter vs Hunter 20 games in a row. And based on community outcry, players aren't happy about it.

There are non-Hunter decks in the game that can still perform competitively, but many of them are built specifically around beating Hunter. This makes the game feel less fun, and it removes an important part of any game: player agency. Playing any game is more fun when you get to do so in the way you choose, and not the way you're forced to. Hopefully Blizzard comes around soon and extends all us non-Hunter players a helping hand.