A new Twitch-based event is coming to Hearthstone—and if you have Twitch Prime, that's great news for you.
Starting Sept. 11, Twitch Prime users who have linked their Battle.net account will receive two exclusive card backs. Of course, they're Twitch purple.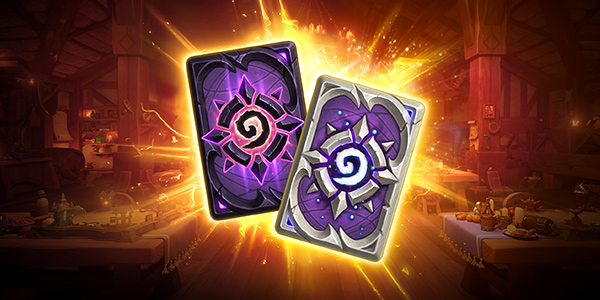 The card backs are not just aesthetically pleasing, though. They play an important part in the Oktoberbrawl event, which will feature six well-known Hearthstone personalities in a series of show matches.
Through a series of four weekly events, and the finals at TwitchCon, the two teams will open packs and build decks with the cards they are given—similar to the Sealed format events. The number of packs they can open is influenced by how much support they get from the cardback-wielding public.
The cardbacks represent each team. Pick your team, equip their cardback, and every win you get in ranked play will help them open more packs.
Team Void will feature David "Dog" Caero, Thijs Molendijk, and J4CKIECHAN. Team Light will feature the game's biggest streamer Octavian "Kripparrian" Morosan, Andrey "Reynad" Yanyuk, and "Alliestrasza".
If you haven't got Twitch Prime yet, you still have time to get on board—or link your Amazon Prime account if you still haven't got around to doing that.