Ranked play in Hearthstone is now live for October, and Blizzard has revealed a new card back for players to earn.
The Unholy Death Knight card back can be earned by reaching Rank 20 in Hearthstone's Standard or Wild Ranked Play modes. Rewards will be given out at the end of October, when the Ranked Play season ends. Players will find it in the Ranked Play reward chest.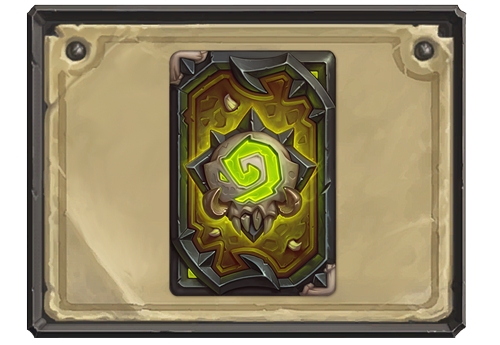 Related: New Hearthstone expansion may be announced on Nov. 3
"You earn Ranked Play reward chests based on your highest earned rank over the course of a Ranked Play season," Blizzard said in a blog post about the card back. "Reward chests may contain seasonal card backs, Arcane Dust, and golden cards, and can be obtained by playing in either Standard or Wild Ranked Play modes. You'll be awarded one chest per Ranked Play season based on your highest rank between the two modes."
Players can only earn this card back in October, so if you want it, you should start playing soon.