Many in the Hearthstone community have been crying out for change. The game's next expansion might be just what they need.
The next expansion, which will arrive in the game in early April, is themed around the dinosaur-filled Warcraft land of Un'Goro—and already seems to promise some brand new ways to play Hearthstone with new mechanics, a new minion type and 135 new cards in total.
Journey to Un'Goro will add Adapt as a new keyword, a mechanic which allows players to choose from one of three options to modify the minion they have just played—much like the popular Discover mechanic.
The buffs can include stat changes, deathrattles, or keywords like Taunt and Divine Shield. The first card revealed with this keyword is a five-mana Druid 5/4, Verdant Longneck.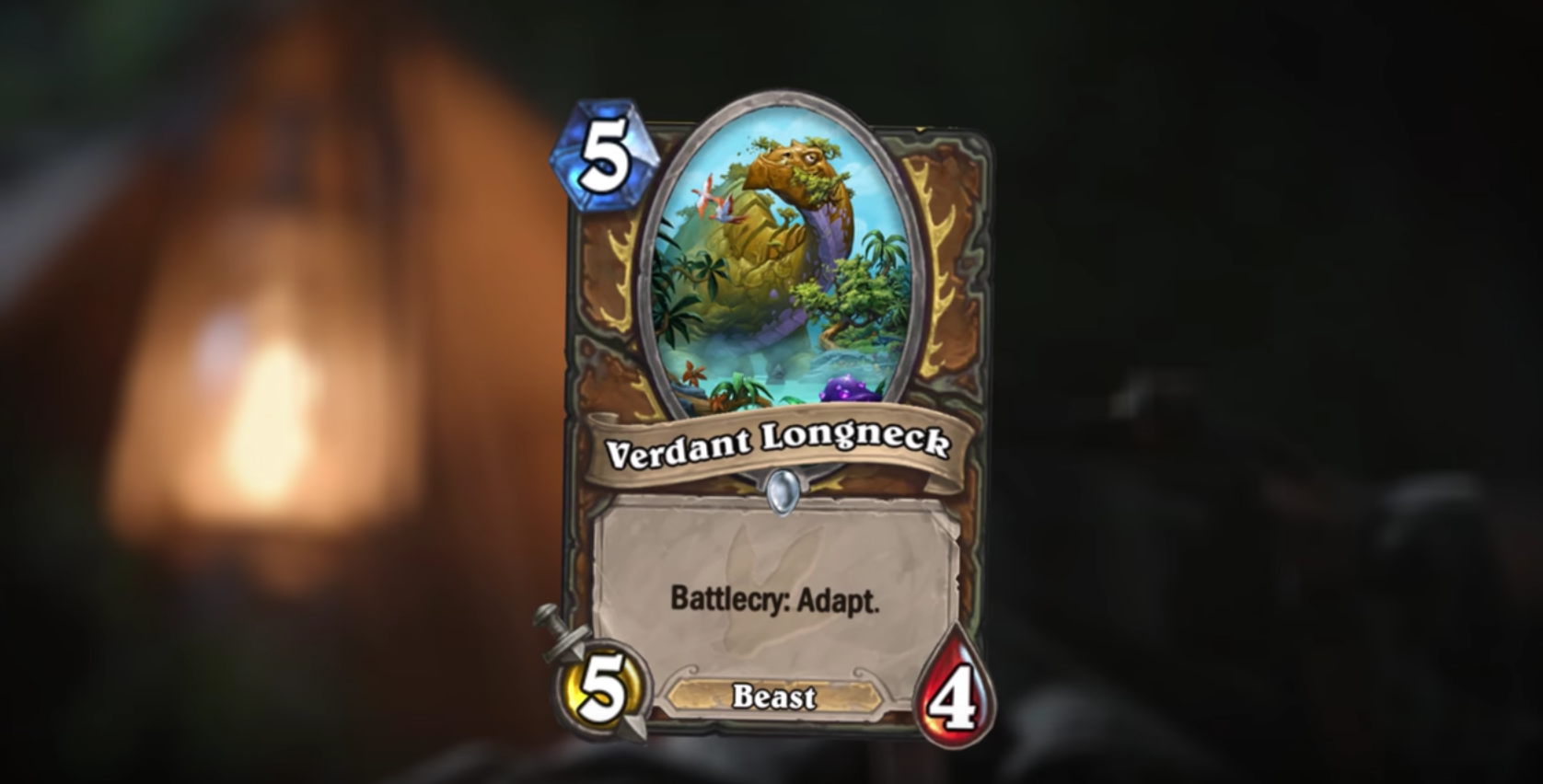 The other new mechanic added to the game is Quests. The game's first legendary spells, quest cards are one mana and set a goal for the player who plays them. If the player achieves the goal in the game, they are rewarded with an incredibly powerful card. Quest cards will always appear in your opening hand, and the condition will be visible to both players.
The first reward card shown off—Amara, Warden of Hope—demonstrates just how insane a power level will be available.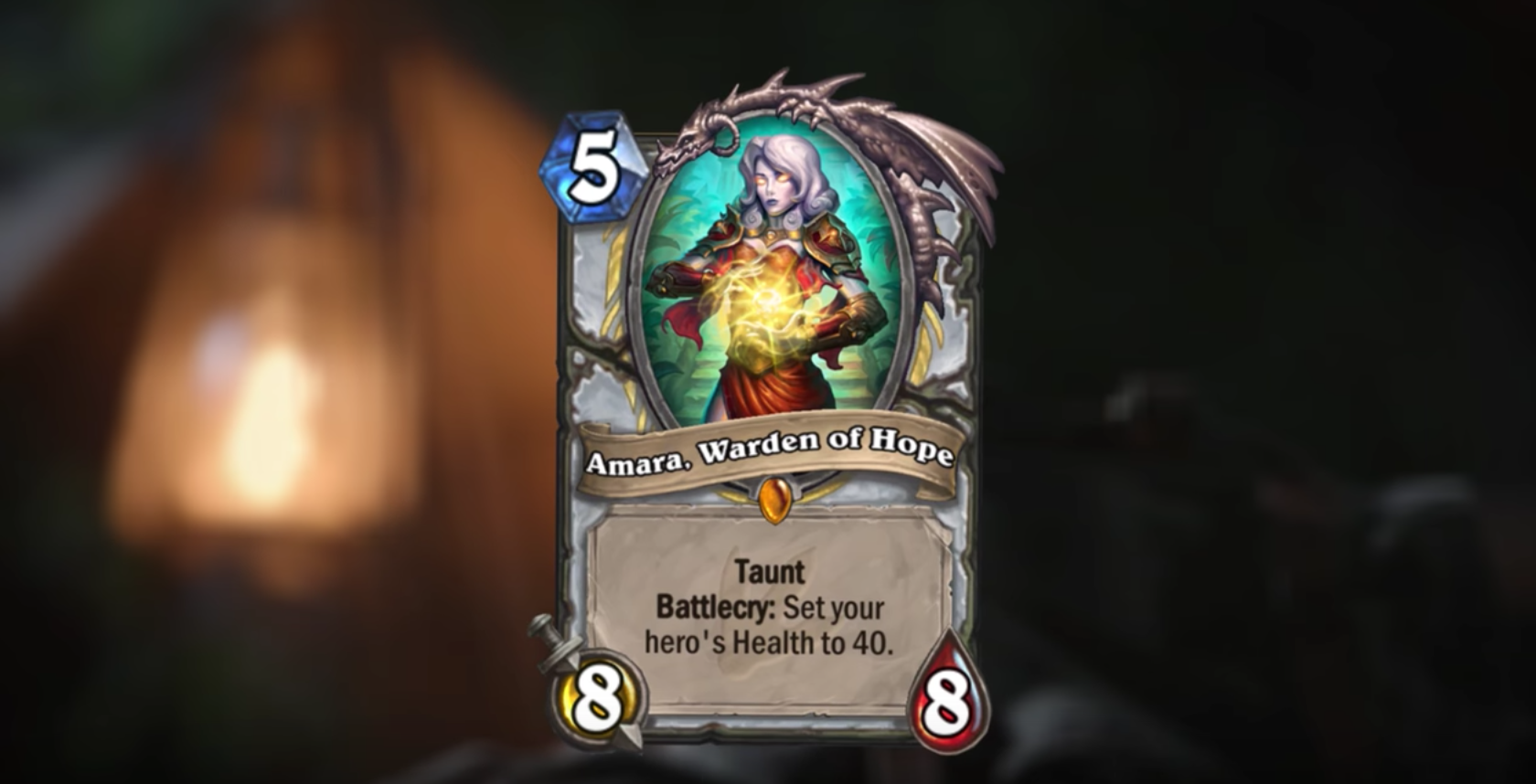 In addition to the new mechanics, Elemental has been added as a new minion tribal and will be a major feature of the set.
The set will add 135 new cards in total—but players will have to wait to get any more sneak peaks at what is coming. According to the announcement video, no more reveals will be coming until March 17.
With a whole host of new cards and these brand new mechanics, as well as hundreds of cards moving from Standard to Wild at the same time, Un'Goro could usher in a completely different Hearthstone from what we have become used to.